May 9, 2023 – July 29, 2023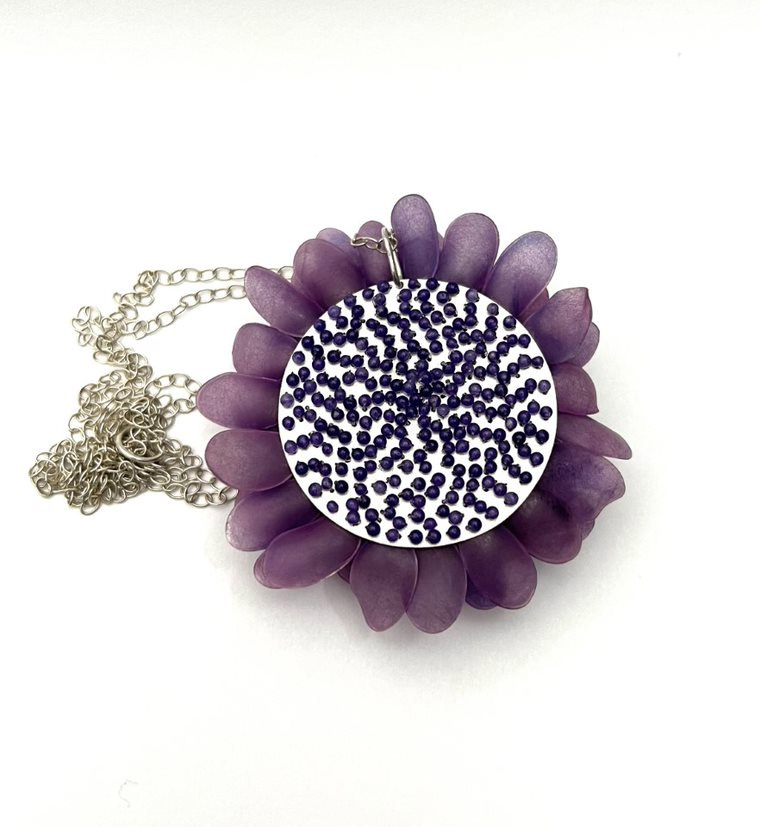 The Creative Crafts Council (CCC) celebrates its 34th biennial exhibition supporting the finest crafts from Maryland, Virginia, and Washington, DC. The first biennial had bold beginnings as the Exhibition of Creative Arts at the National Collection of Fine Arts, now known as the National Museum of American Art, and today continues a long tradition of exhibiting at Strathmore. 
March 21, 2023 – April 29, 2023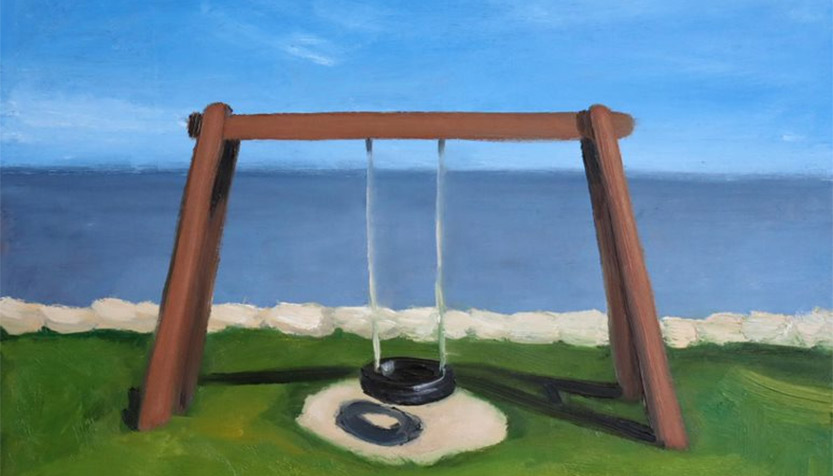 Play transcends age and species, occurring shortly after birth and is observed in animals of the earth and ocean. We invite artists to "play" both in representation and in abstraction, but most significantly, in an enjoyable form.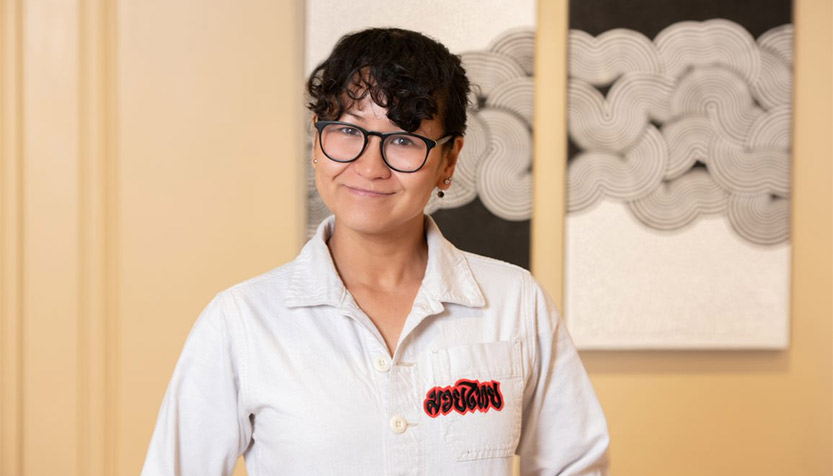 Emon Surakitkoson returns to Strathmore this winter! Surakitkoson's large scale mixed media paintings in stark black and white received praise from the Washington Post and Gallery visitors alike.
January 14, 2023 – March 11, 2023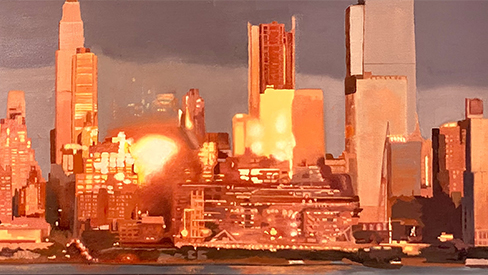 The Compass Atelier trains professional artists through its Master Artist Program under the direction of artist Glen Kessler. This year's graduates demonstrate a broad range of powerful and personal work reflecting both the dedication to artistic growth and achievement in oil painting.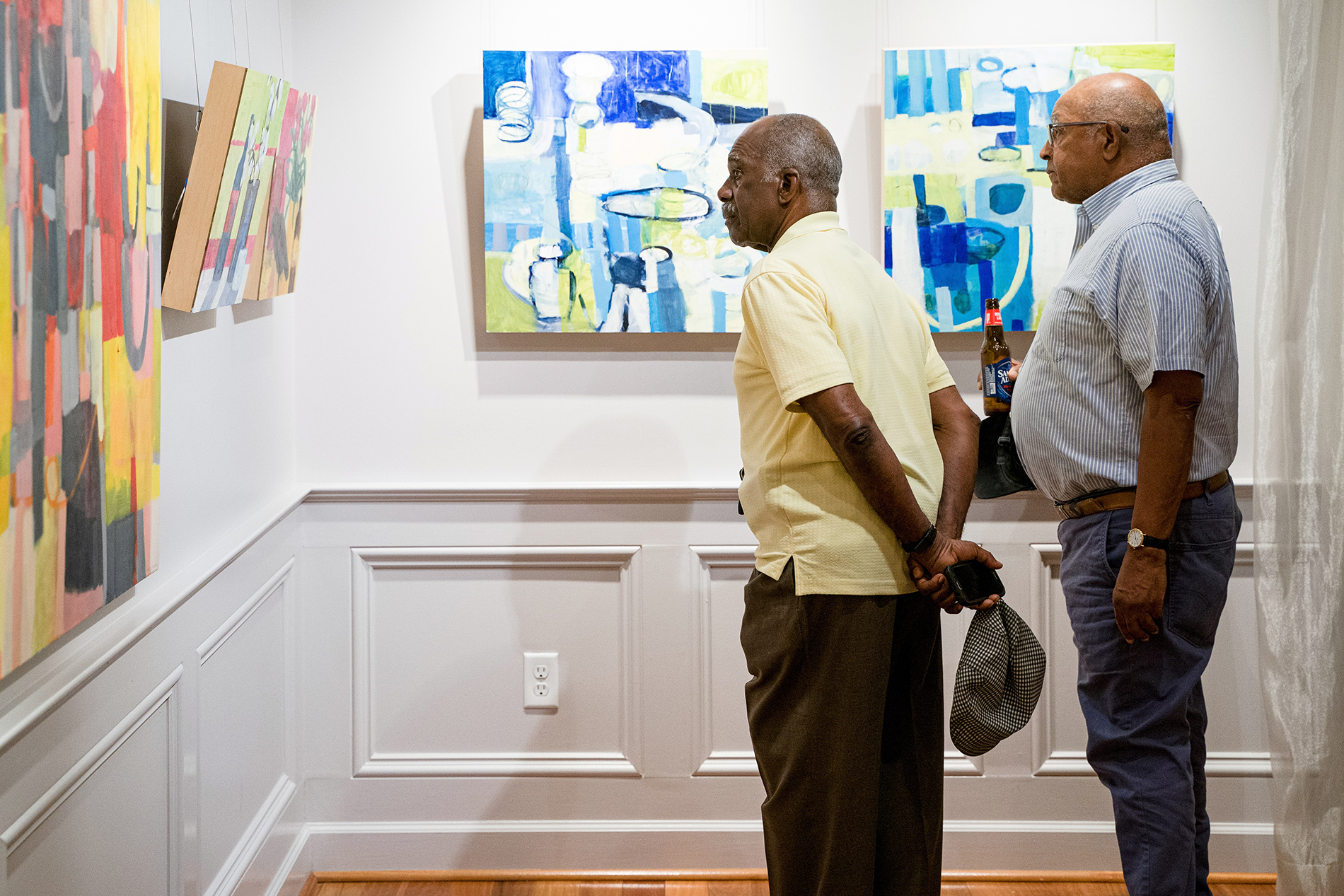 Emon Surakitkoson, an O Studio resident and past Invitational Gallery artist, along with Strathmore, selects a body of work from O Street Studio artists for exhibition at Strathmore.
November 19, 2022 – January 7, 2023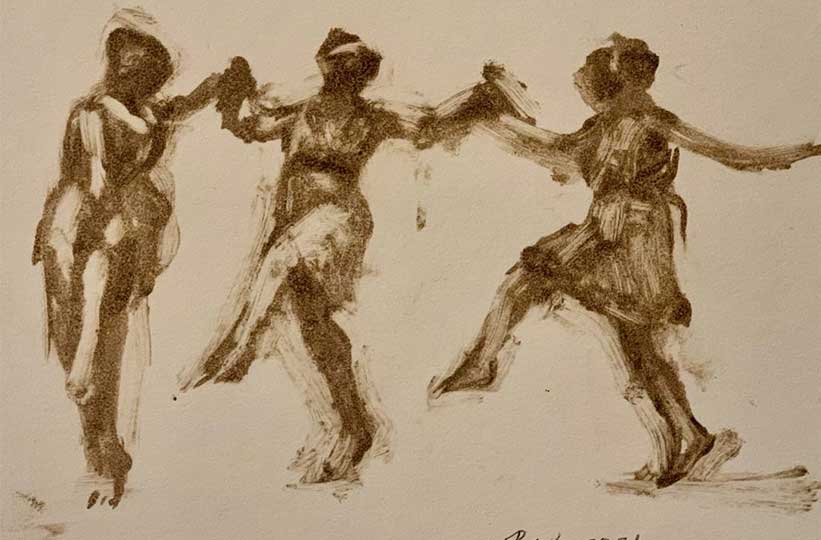 For 70 years, Jack Boul has been one of the premiere artists in the Washington DC area, employing his exceptional talents in both painting and monotype to convey a deeply poetic sensibility. Jean Hirons, a Master Circle Member of the International Association of Pastel Societies, exhibits her internationally collected pastel paintings that capture luminous landscapes and botanicals.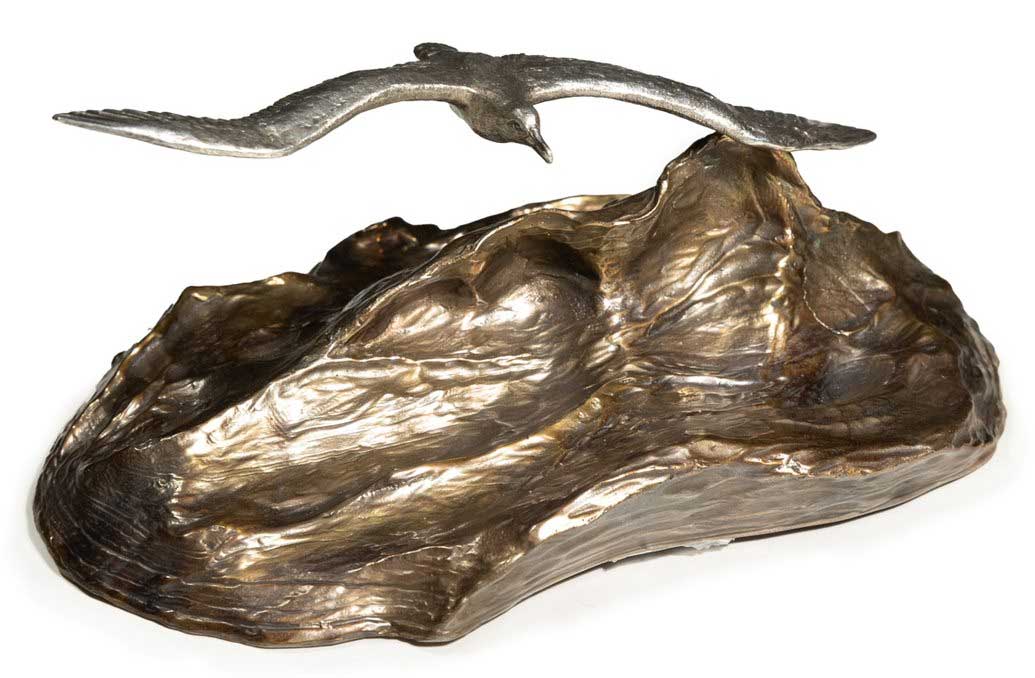 You'll marvel at the ability of artists to create a portrait, still life, or landscape the size of a postage stamp when more than 700 mini masterpieces travel from across the globe to be in this prodigious, juried exhibition.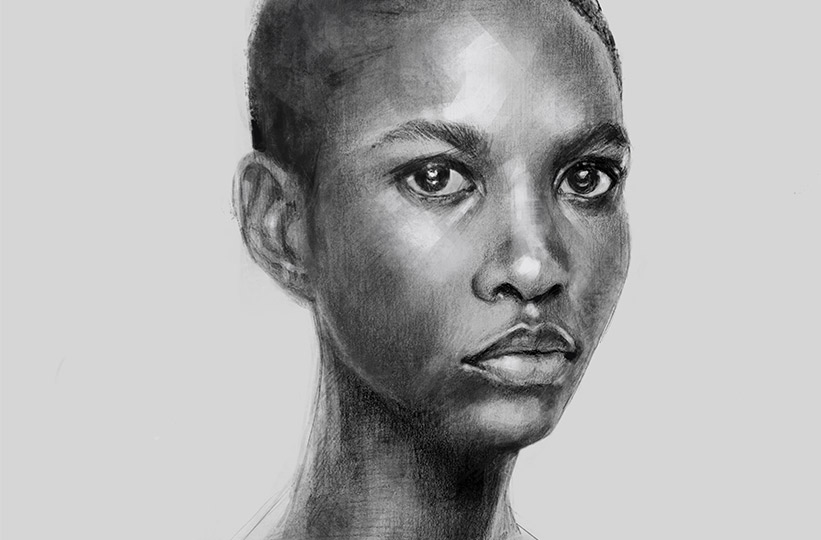 Ralston Cyrus presents a series of introspective portraits and figures representing his personal longing for the freedom of resolution, virtue, and clarity. Through January 7.
September 6 – October 29, 2022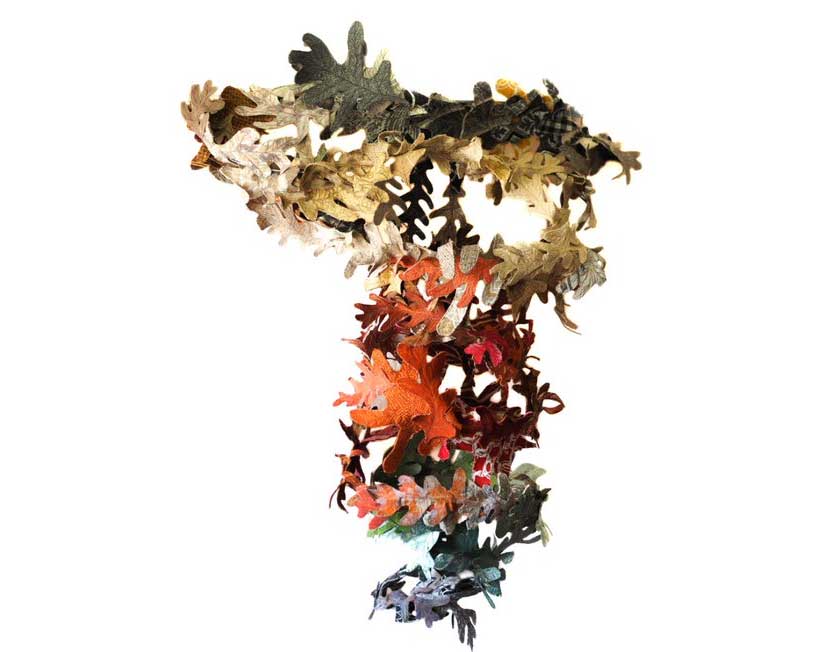 Purpose-Repurpose!, a tri-regional exhibition presented by the Studio Art Quilt Associations (SAQA), features SAQA fiber artists incorporating discarded elements into new compelling compositions.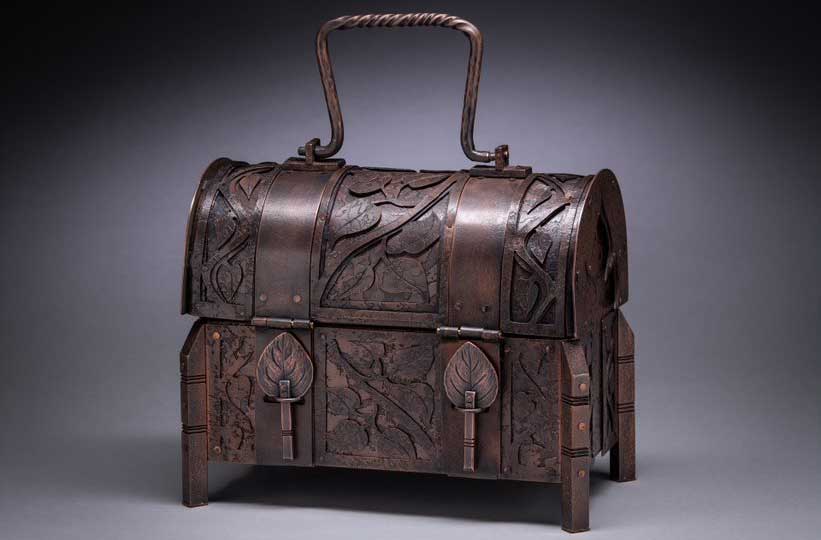 Metalwork 2022 is the 20th biennial juried exhibition of work by members of the Washington Guild of Goldsmiths (WGG), a nonprofit cooperative for artists in metalsmithing, jewelry design, and related fields. Submissions were evaluated on technical mastery and creativity. The exhibition also includes Challenge 2022, a special display of juried works priced under $202.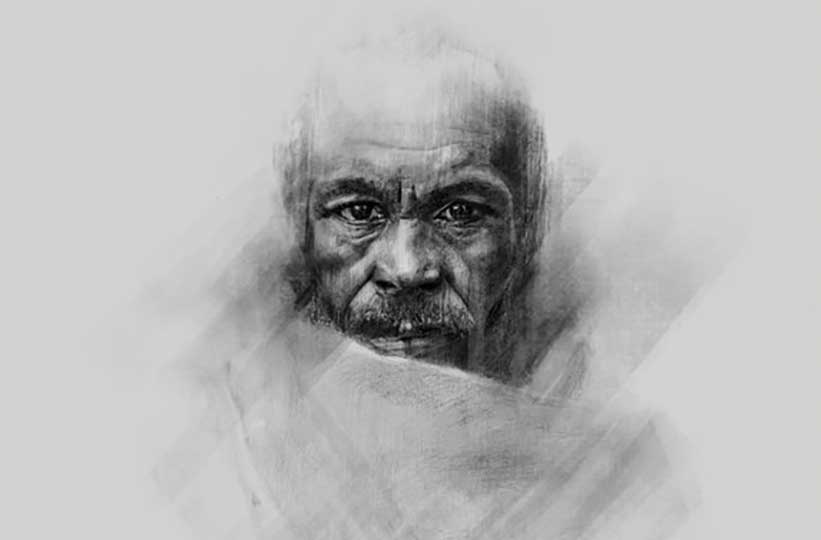 Ralston Cyrus presents a series of introspective portraits and figures representing his personal longing for the freedom of resolution, virtue, and clarity. Through January 7.
May 7–July 30, 2022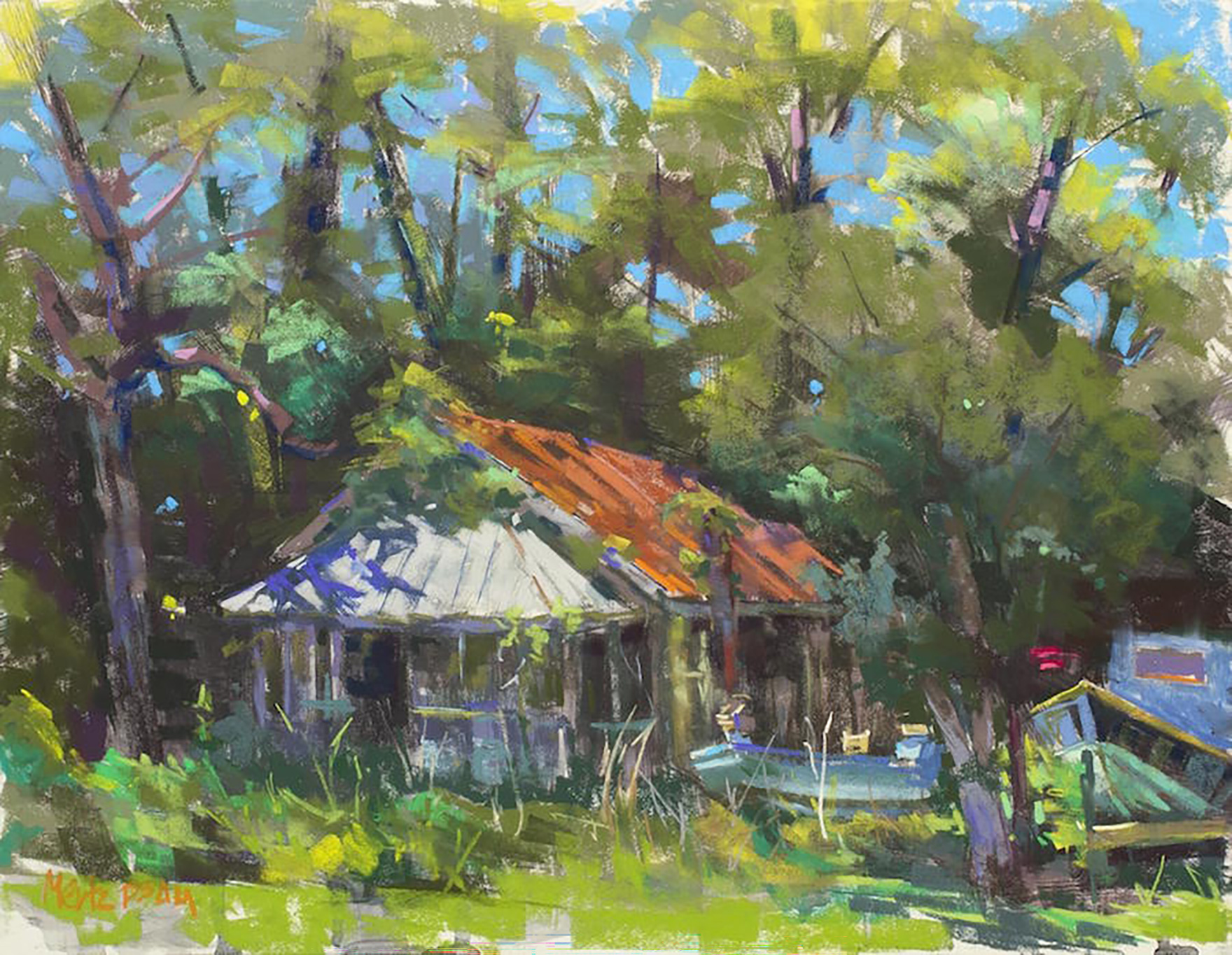 The Maryland Pastel Society is returning to Strathmore in their biennial juried national exhibition featuring soft pastel artists from around the nation. The Maryland Pastel Society is devoted to promoting the art of soft pastel and the professional development of pastel artists. Pastel have a high concentration of pigment resulting in intense hues in an extensive range of colors from muted earth tones to vibrant shades.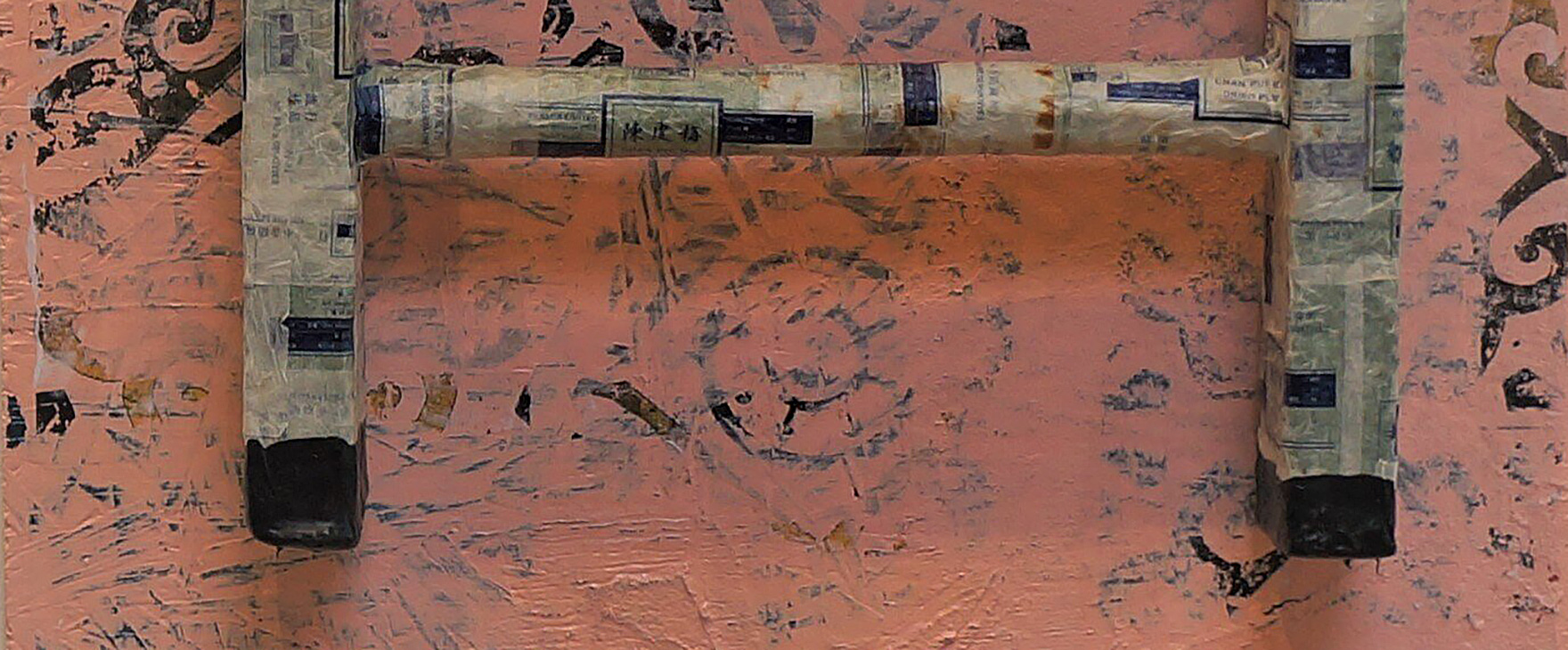 The human race is generally adroit in incremental shifts, but during the pandemic, individuals and groups have had to change directions quickly and cleanly in order to thrive. During the pandemic artist Terence Nicholson created a body of work representing an exploration of exploration. He produced a series of works on plexiglass, photo transfer and video as well as smaller assemblages and though the content varies, the theme of the series is centered more on activity and experimentation making the processes are just as important as the pieces themselves.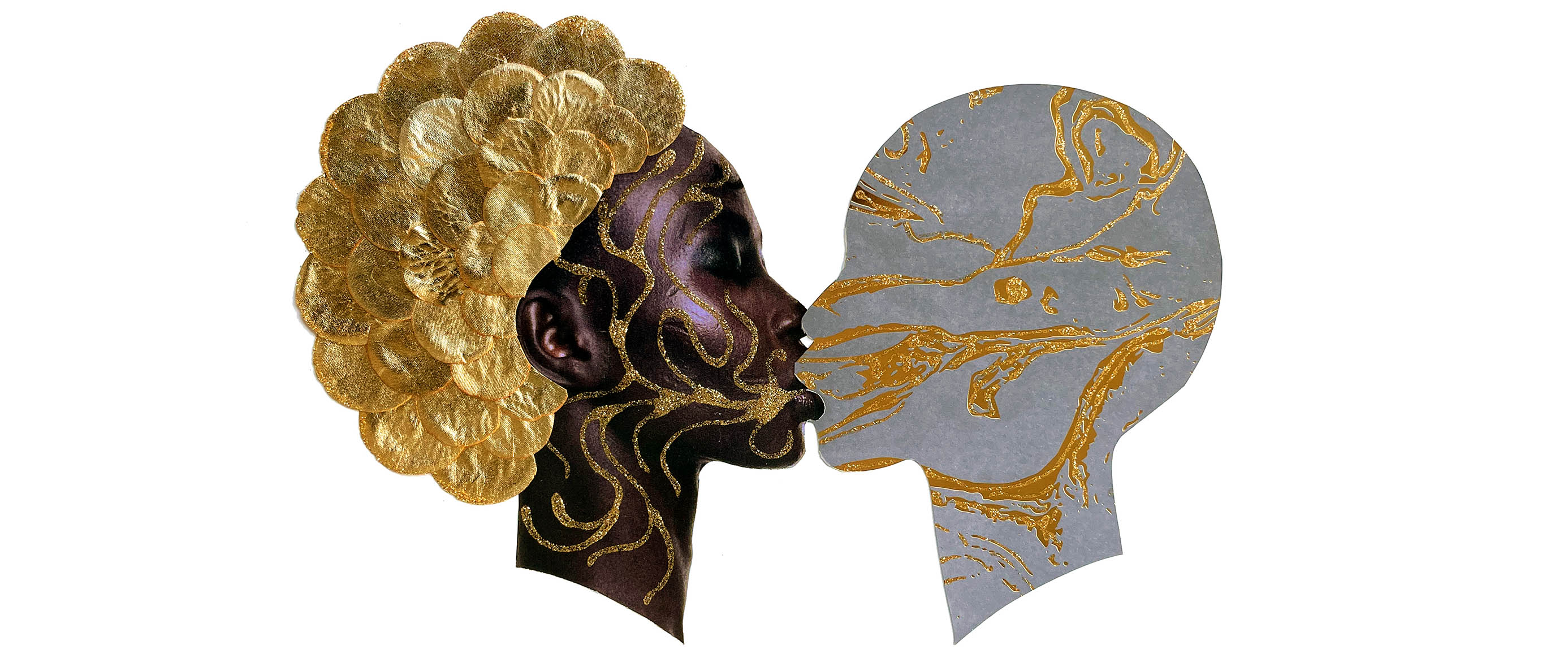 What does your reality look like if you allow yourself to be who you honestly are without concern for what others want you to be? 
LIBERATED explores freeing ourselves from the confines of limiting social constructs to live authentically. Free yourself from the pressures to conform to what you think others want of and for you. We have one life to live; why live it for anyone other than ourselves.  
March 19–April 20, 2022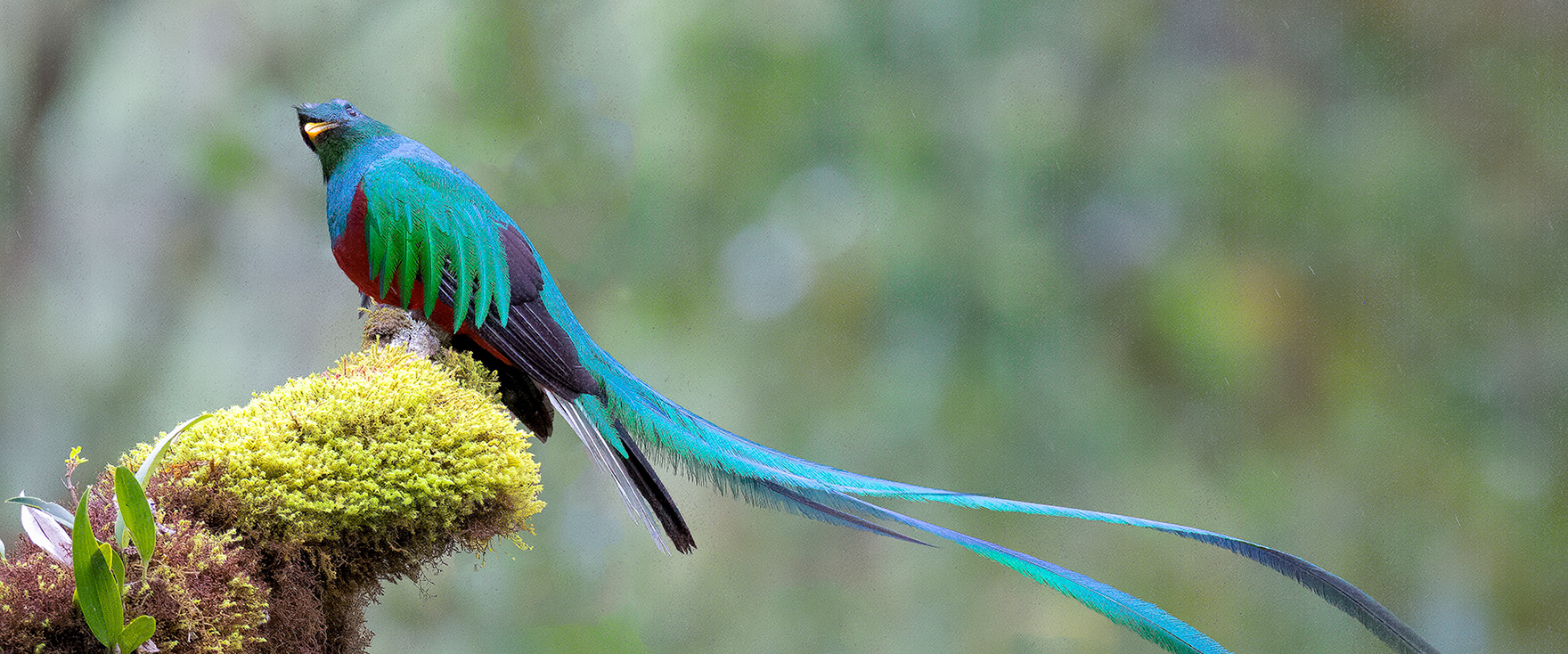 The appreciation of Nature has never mattered more! The Members of the North Bethesda Camera Club present photographs capturing the grandeur and complexity of the natural world. This exhibition highlights the Washington DC region but also locations of wonder from around the globe. These artists are recognized nationally for award winning images and offer viewers the ability to explore our natural world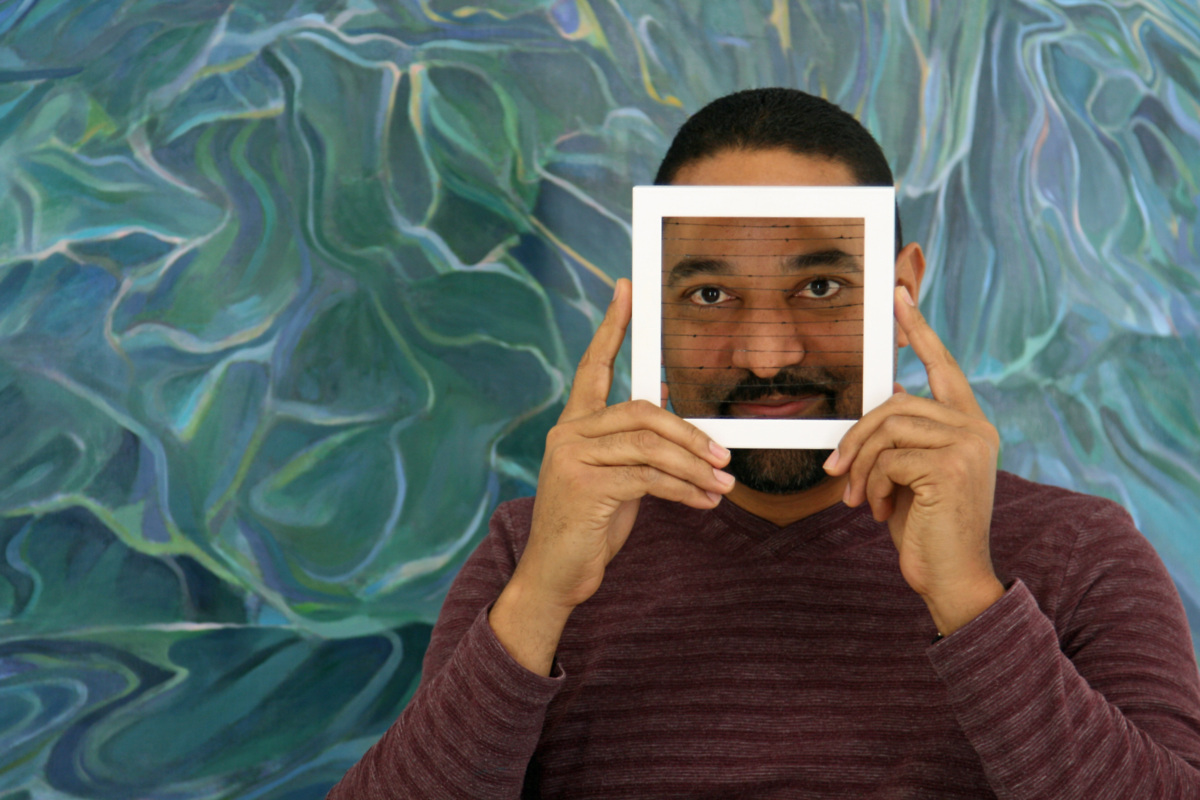 Julio Valdez is an artist and art project creator in New York and Washington, DC, with a dedication to community engagement and projects that share educational components with contemporary art making by international artists.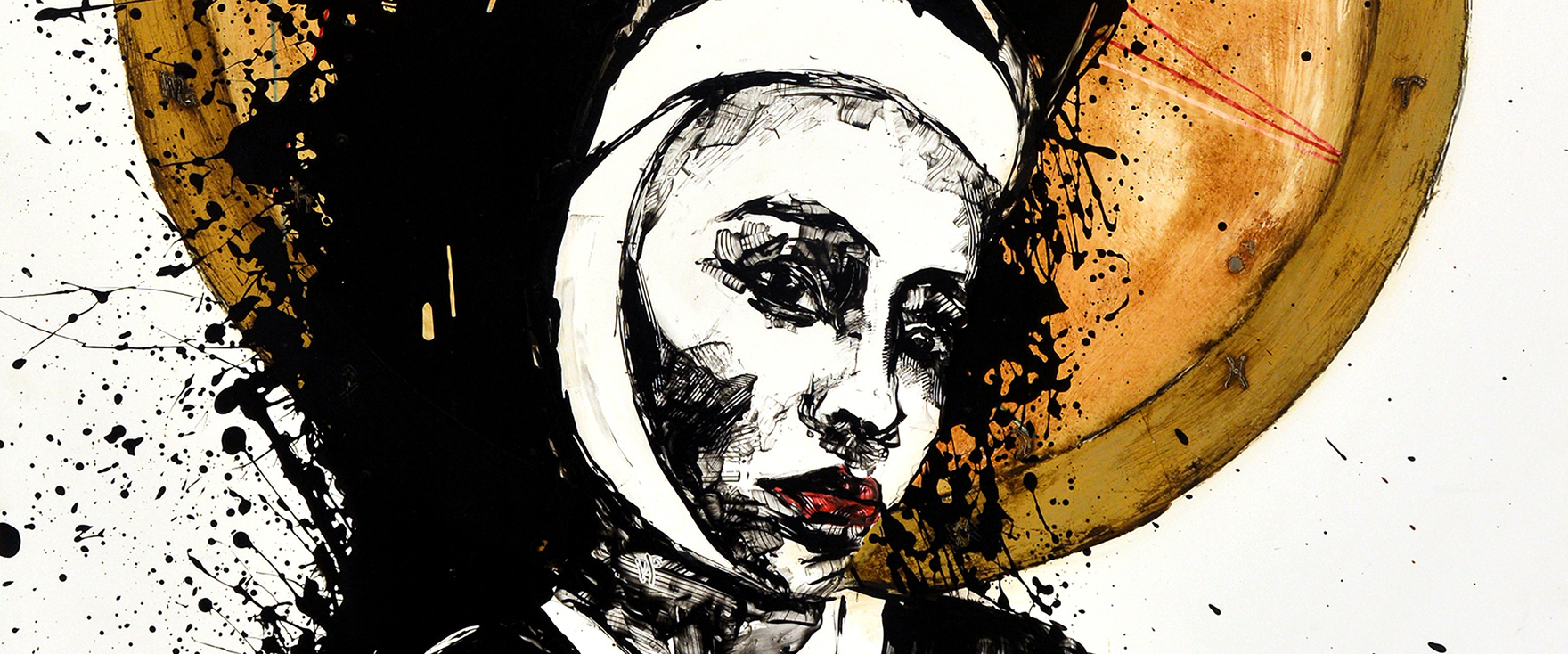 The drawings and prints in Taveras' Heroinas series are inspired by women in fiction and poetry. Symbols in the work hint at their character—a snake, a map, a knife—while circles around their faces frame them as martyrs or heroines.
January 15–March 12, 2022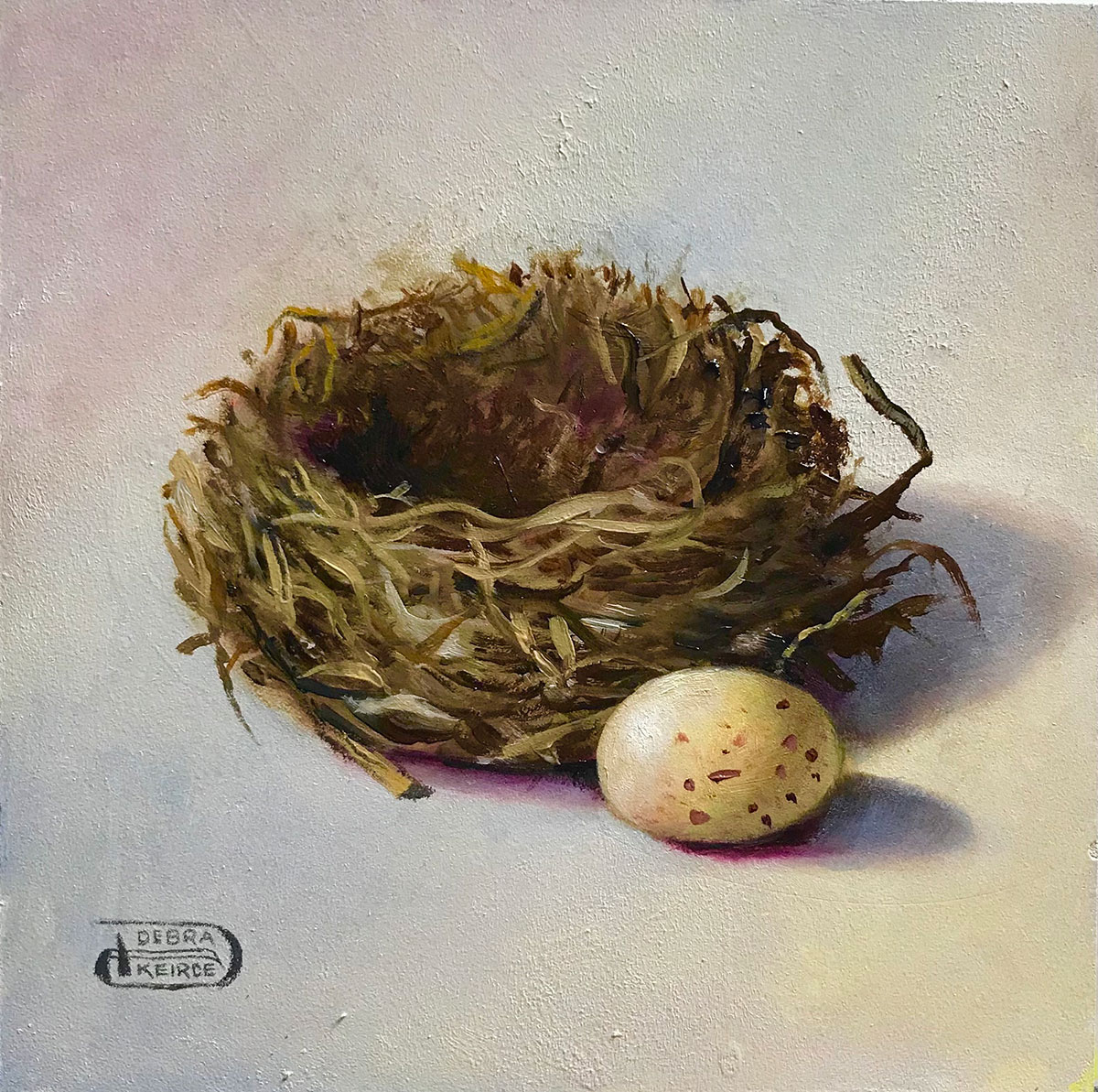 The big and the small work together to shape and define our world. The women of WAM, Women.Artists.Masters. travel and exhibit widely, yet pursue the mastery of their craft individually. As they strive to create smiles that spread to warm the hearts of art lovers they create images of the little things in life that create the ripples leading to lasting change and harmony.
November 20, 2021–January 8, 2022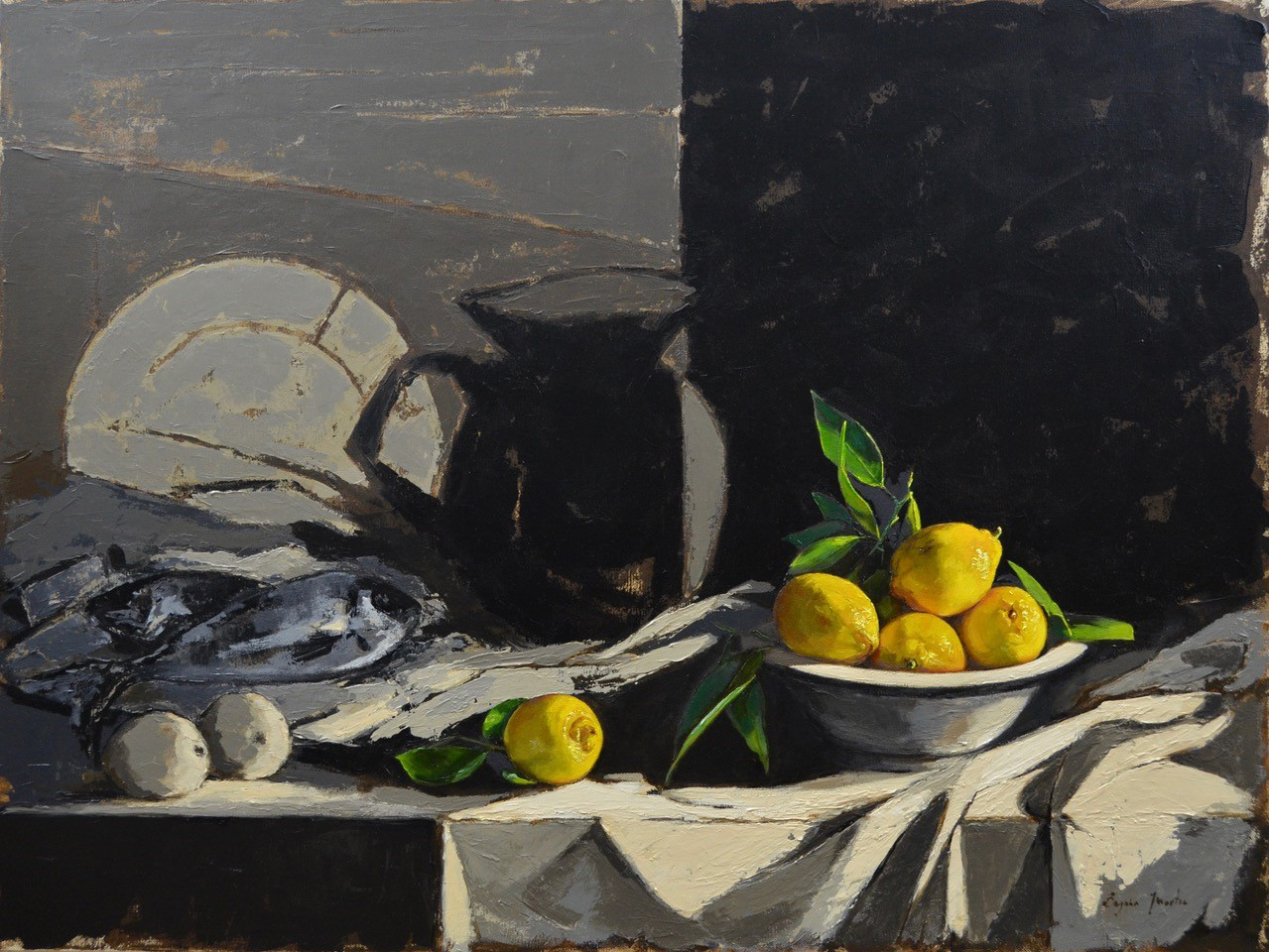 Morton's tablescapes are a mix of angular and cubist forms alongside realistic depictions of fruits, decanters, and goblets.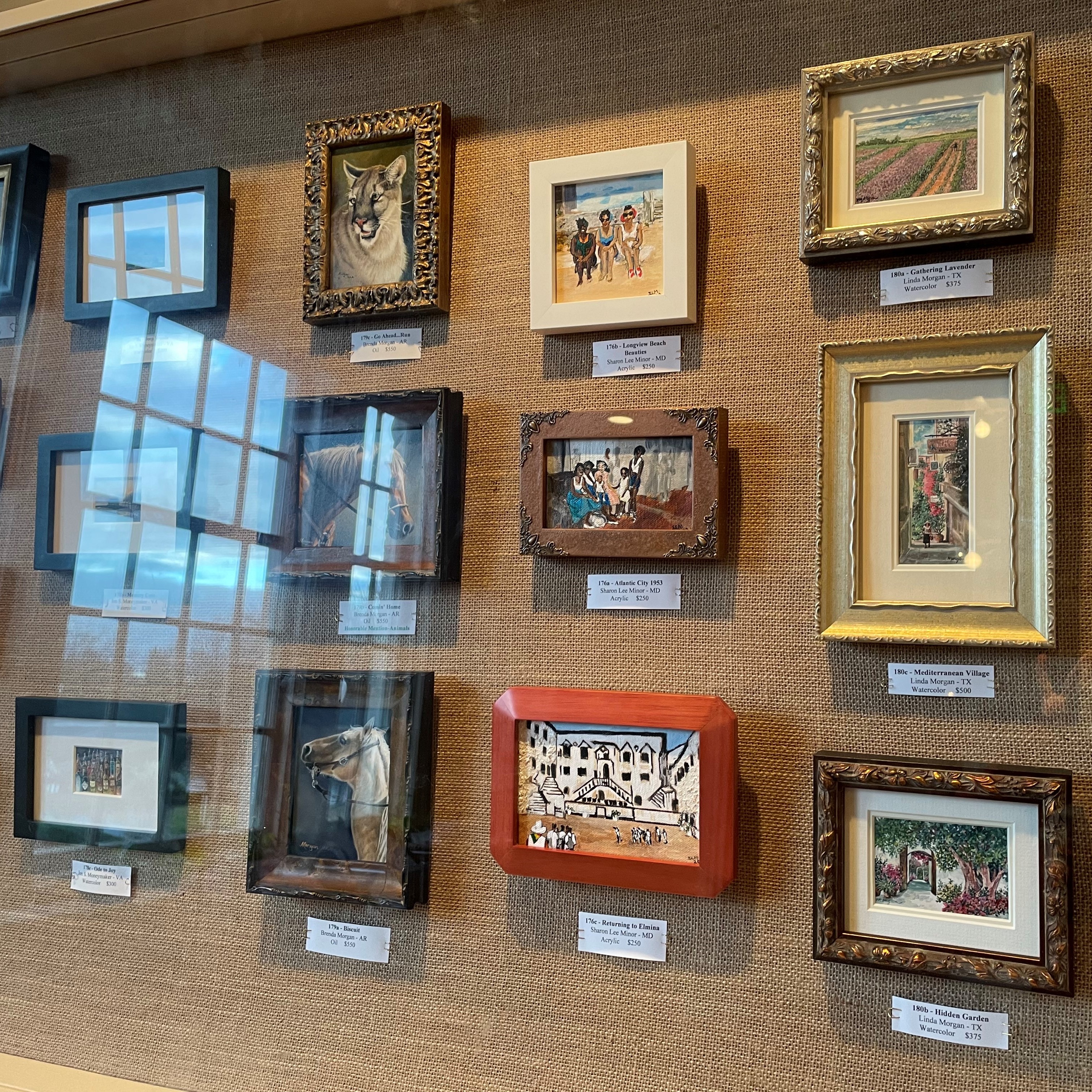 More than 700 mini masterpieces travel from across the globe for this juried exhibition.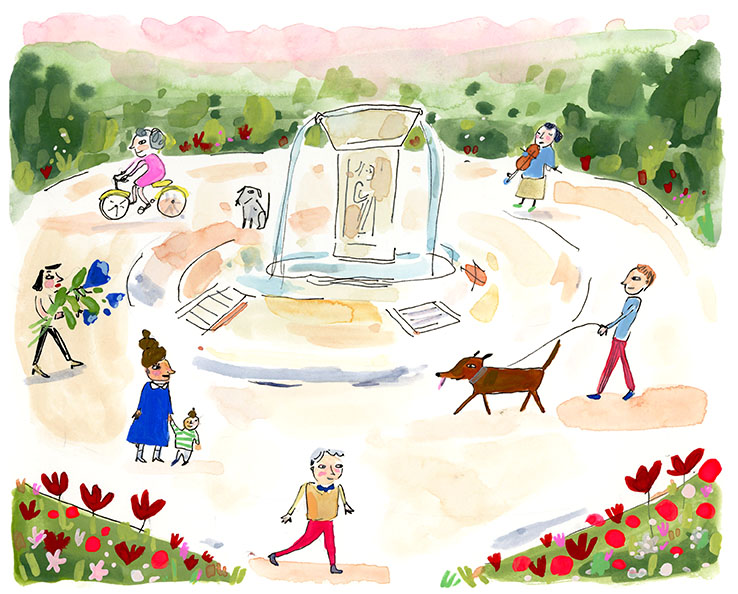 Graeber's watercolor and gouache illustrations connect viewers to everyday delights and rituals infusing scenes with warmth and objects with personalities.
September 8–October 30, 2021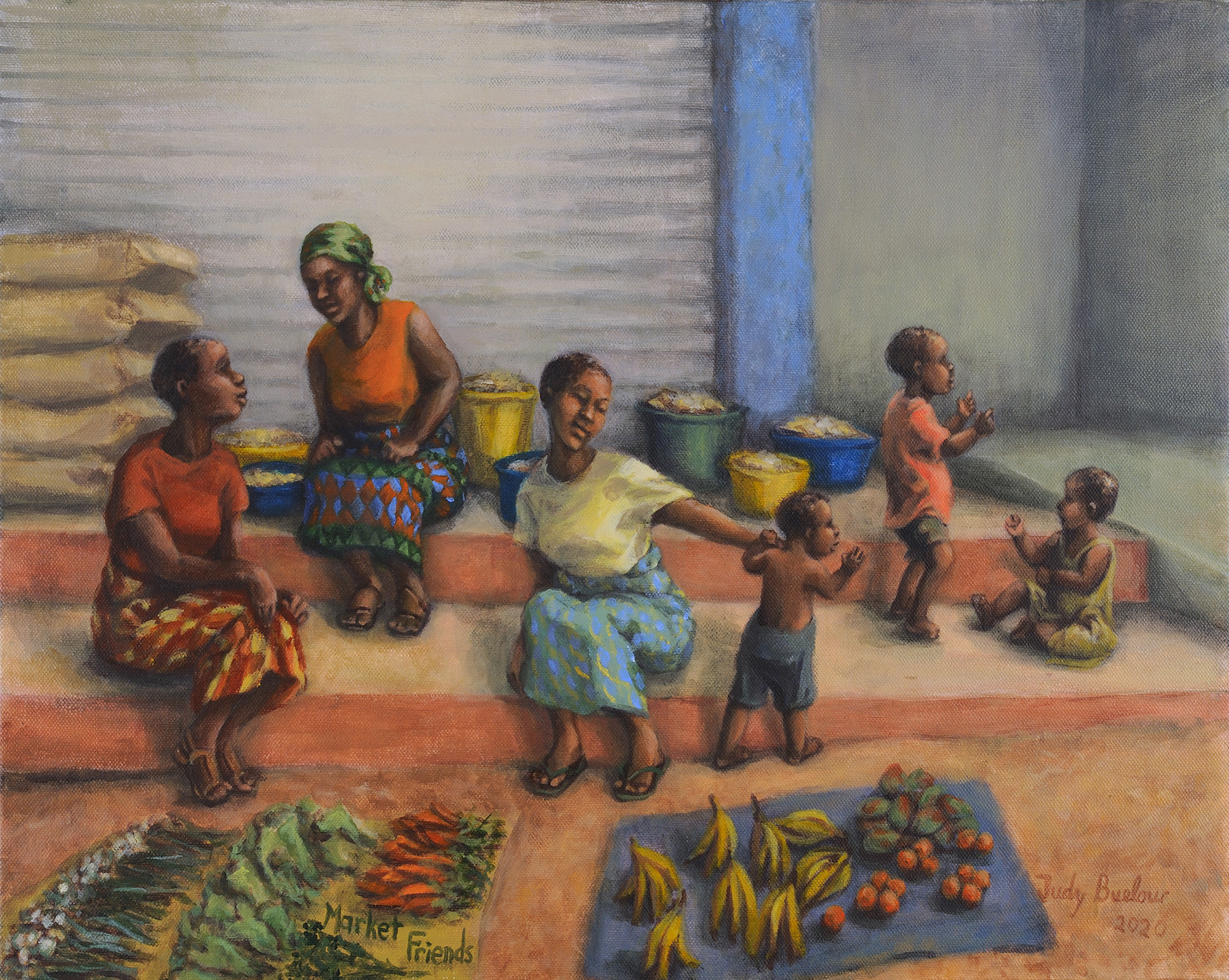 30th Annual Juried Exhibition
Touch
In celebration and in sympathy, "touch" is an expression of care and comfort. Artists render tenderness, consolation, and connection with painting, sculpture, photography and more in this exhibition.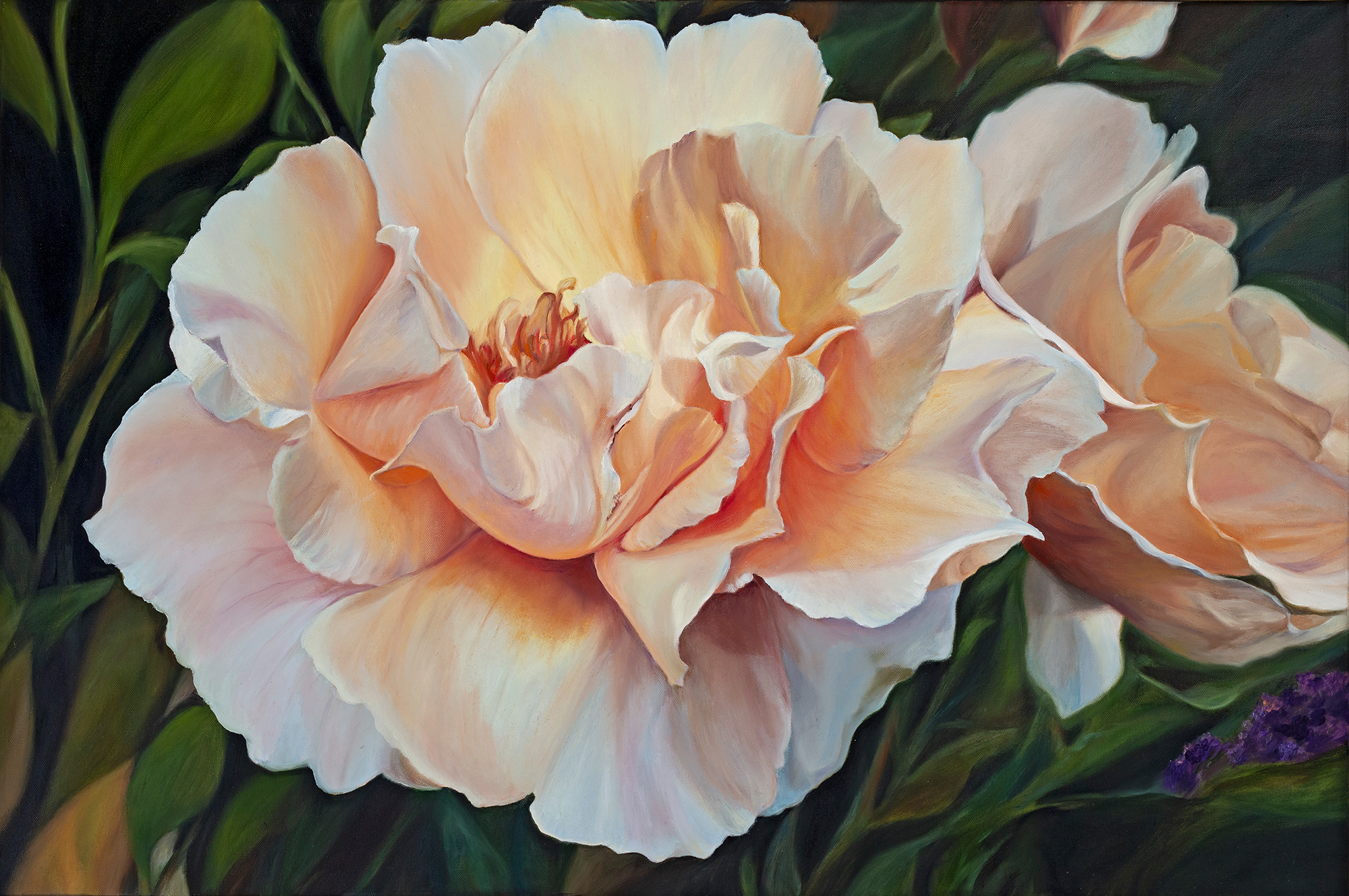 Jayawickrama's artwork depicts flowers at their peak and in full bloom. Each painting captures the play of light, accompanying shadows, and rich colors, practically the ideal flower but for the missing scent.
May 29–July 24, 2021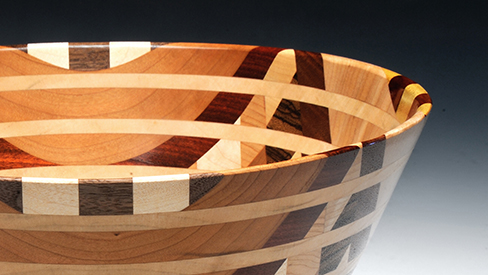 This biennial features the finest craft from the mid-Atlantic region. Handmade jewelry, ceramics, textiles, and woodwork celebrate the traditions and innovation of artisans and the continued love for American craft.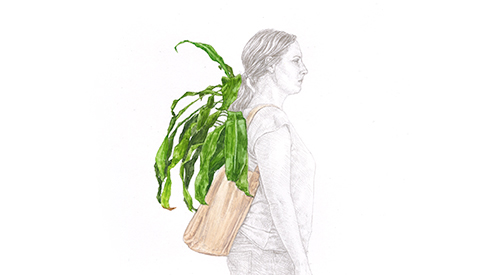 A walk in the woods has never meant more to us than it does today. Evans' work renders the remarkable details of what can be found in a close inspection of the natural world.
March 20–May 22, 2021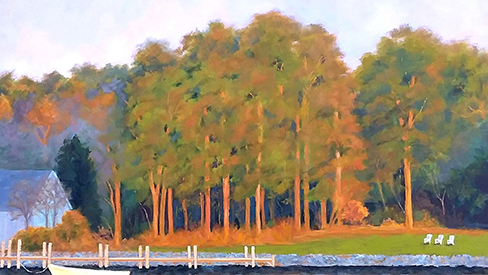 Using watercolor, acrylic, oil, printmaking, and mixed media, members of Easton, Maryland's Working Artist Forum share the beauty of life on the Eastern Shore.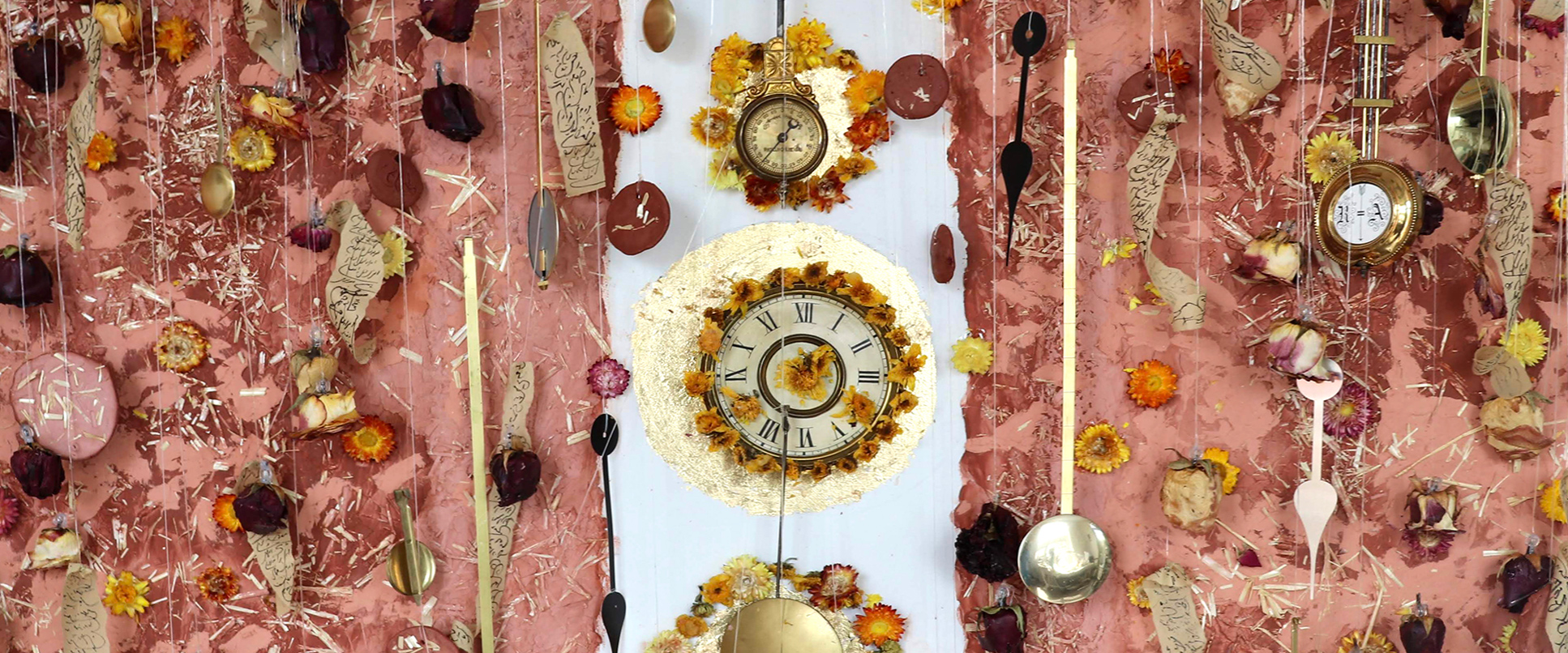 Strathmore's Perspective series invites local artists to curate their own work in solo and duo exhibitions.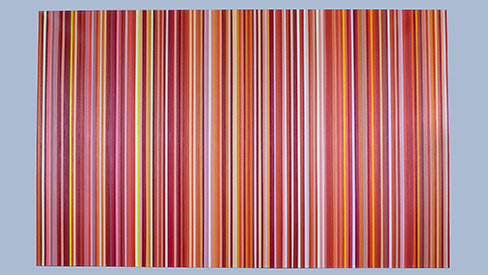 Salgado's paintings are created through a routine and meditative process reflected in his systematic color schemes. Seemingly infinite, his abstractions invite the viewer to find themselves in his monochromatic fields and structures.
Jan 16–March 13, 2021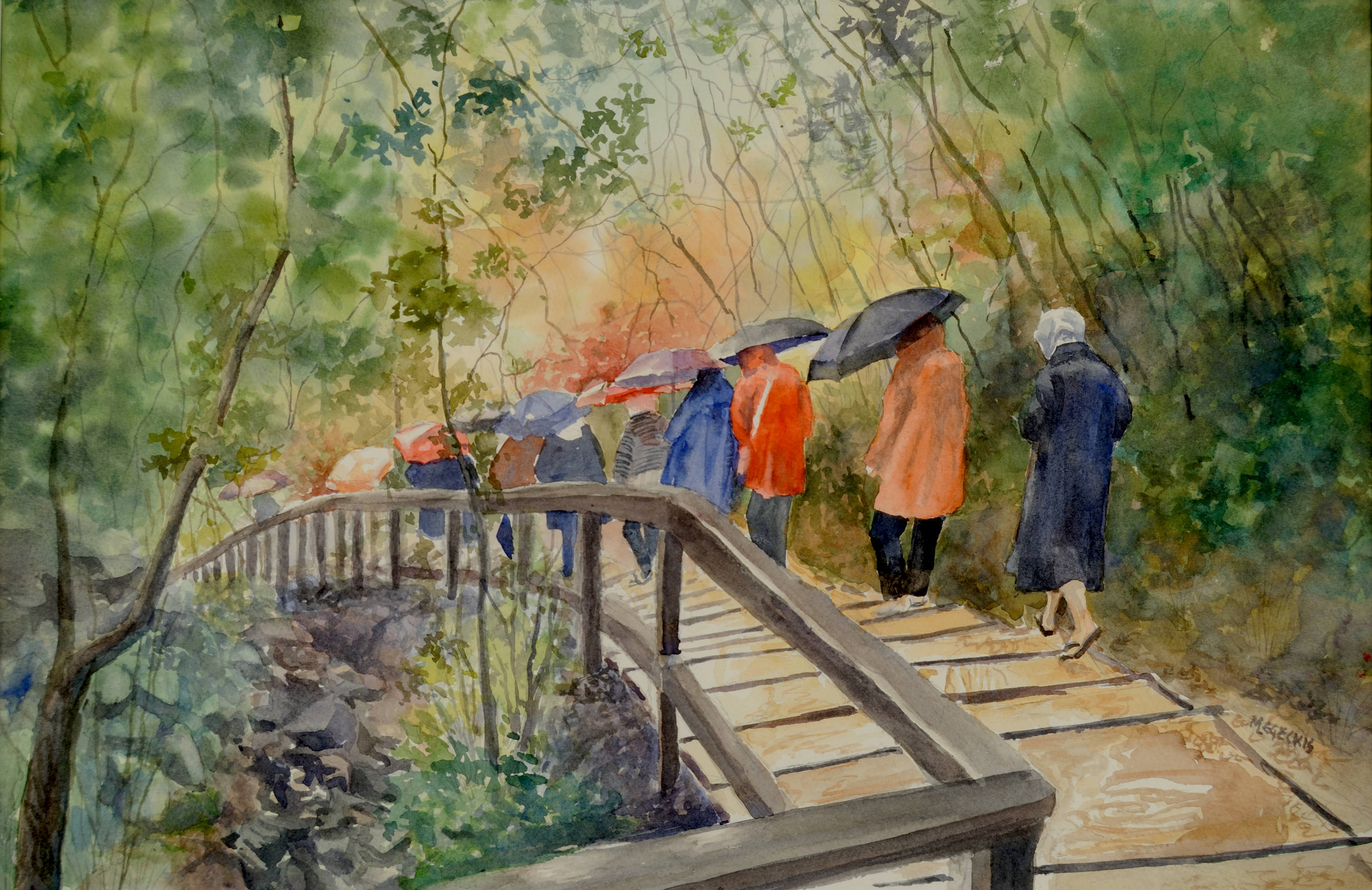 The Baltimore Watercolor Society is one of the oldest art organizations in America devoted entirely to watercolor and watermedia. The society's distinguished Signature Members dive into a variety of papers and alter the medium with tools, solvents, and imagination.

Generous support provided by Adventist HealthCare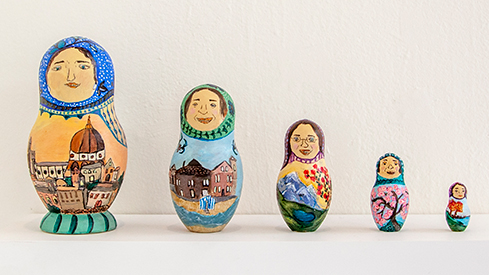 Artists Serena Faye Feingold, Ashley M. Freeby, Ben Iluzuda, and Alanna Reeves rely on memory, history, and tradition to explore their relationship to the past in paper, print, fiber, and ceramic. Together, their work asks: how does our understanding of the past make us who we are?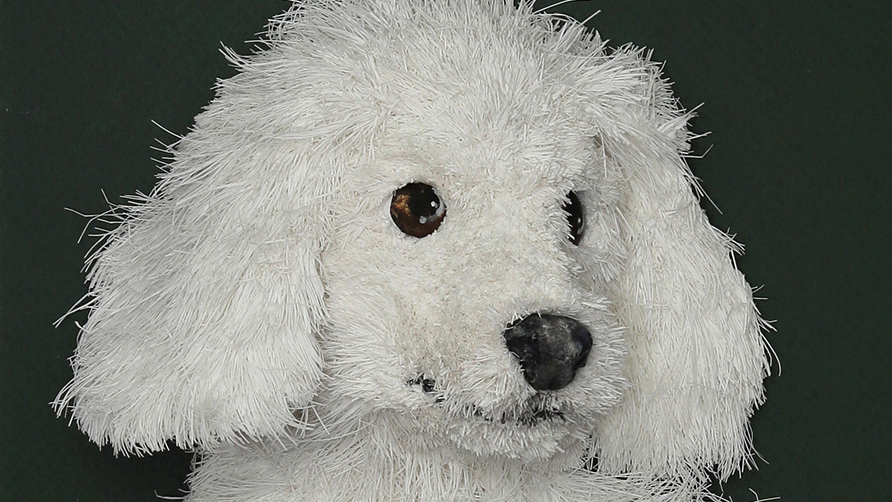 Fabian creates realistic yet whimsical paper sculptures that combine watercolor and gouache with three-dimensional paper elements.
November 21, 2020–January 9, 2021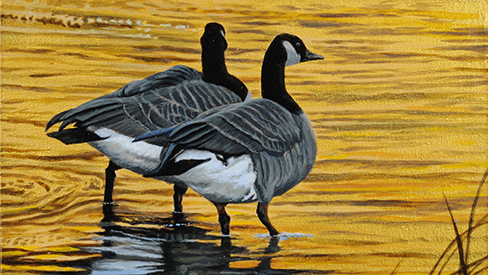 87th Annual Exhibition of
Fine Art in Miniature
More than 700 mini masterpieces in stone, oil, pastel, and print come from around the world for this prodigious juried exhibition. From the size of a postcard down to a postage stamp, portraits, still lifes, sculptures, and collages capture the world in miniature.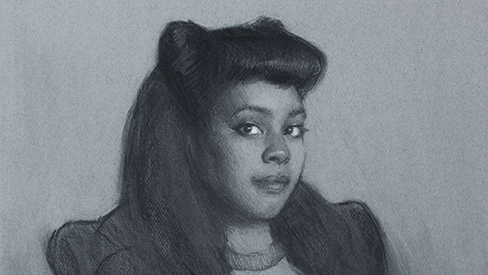 Presence: Vivian Tanga
A graduate of the Schuler School of Fine Art in Baltimore, Vivian Tanga illustrates contours of the body in portraits and paints vivid colors of fruit in still lifes. Trained in the style of the Old Masters, Tanga brings her fresh perspective and mastery of classic techniques to her artistic approach.
September 8–October 31, 2020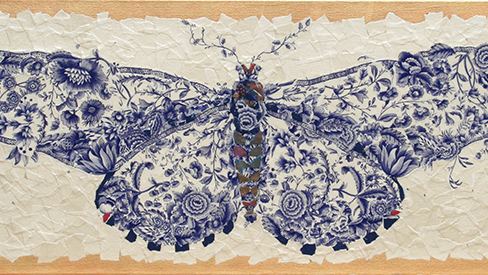 Paper Works: The Art of Paper
Paper has a myriad of functional uses, from currency to office supplies to packing materials. Artists have long covered paper with ink, pastel, and watercolor. However, in Paper Works, artists elevate the material in innovative ways. Through cutting, quilling, or sculptural folding, paper becomes more than a surface for an image—it becomes the art itself.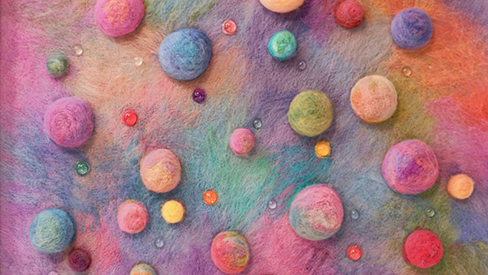 Woolgathering: Shana Kohnstamm
Kohnstamm creates colorful soft sculptures that merge real-life inspiration with the whimsical nature of imagination.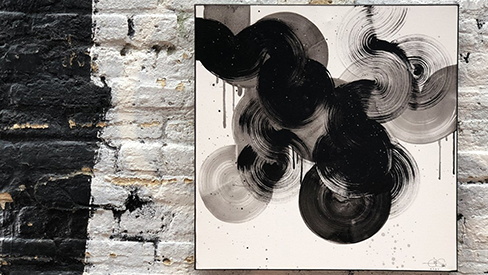 Modulation & Harmony: Emon Surakitkoson
In mixed media and ink, Surakitkoson paints abstract works on paper and canvas that create order from chaos. Her compositions evoke natural beauty in fluid, cyclical forms, with flowing movements for the visitor's eye to experience.
February 29–May 31, 2020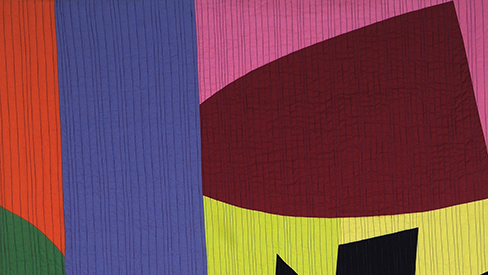 Studio Art Quilt Associates
Working with the Muse
Dedicated to the production and evolution of contemporary quilt design, members of Studio Art Quilt Associates focus on craftsmanship and often incorporate hand-dyed fabrics and surface designs. The results are an astonishing tribute to the ever-changing fine art of textiles.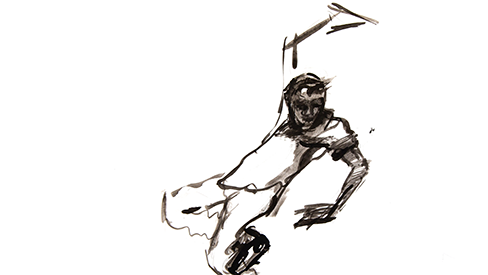 Shake It Out: Mandi Moerland
Artist Mandi Moerland captures the movement and grace of dance in sumi-ink. 
January 11–February 23, 2020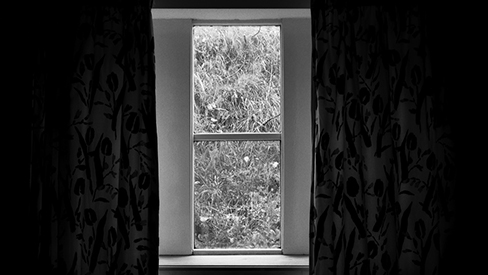 29th Annual Strathmore Juried Exhibition
Home
Artists explore the idea of home, interpreted as physical places or intangible spaces, the past or present, family and community or lack thereof, something safe or something we wish to change.
Nov 16, 2019–Feb 23, 2020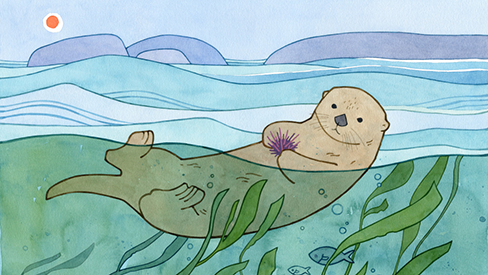 Coastal: David Scheirer
David Scheirer's whimsical and friendly watercolor illustrations celebrate coastal wildlife. From the Eastern Shore to Alaskan waters, Scheirer explores the array of fish and fowl that exist in aquatic ecosystems.
October 2–31, 2020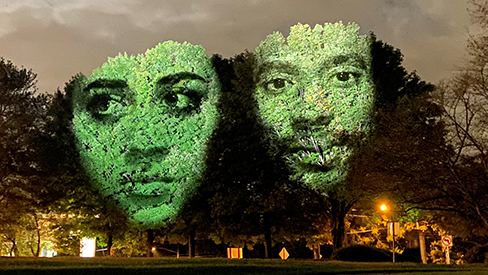 Monuments: Creative Forces
In Craig Walsh's Monuments: Creative Forces, moving images transform trees into sculptural monuments, challenging traditional expectations of public monuments and the selective history represented in our civic spaces. The installation pays homage to regional artists whose work is changing the shape of our community in fundamental ways.
November 16, 2019–January 5, 2020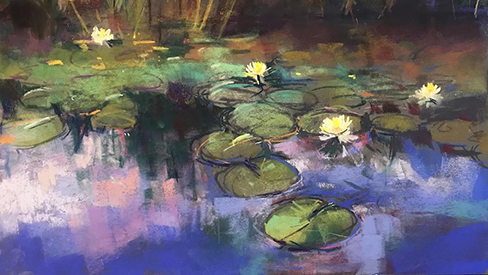 Shades of Pastel
The Maryland Pastel Society's biennial juried exhibition features pastel artists from around the nation. Pastels have a high concentration of pigment, resulting in intense hues in an extensive range of colors from earth tones to vibrant shades.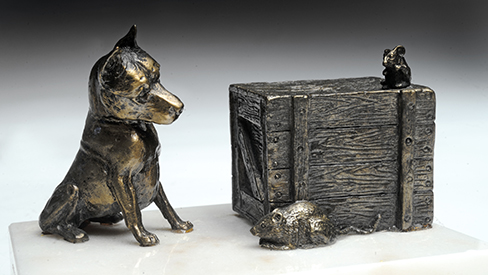 86th Annual Exhibition of
Fine Art in Miniature
More than 700 mini masterpieces in stone, oil, pastel, and print come from around the world for this prodigious juried exhibition. From the size of a postcard down to a postage stamp, portraits, still lifes, sculptures, and collages capture the world in miniature.
September 3–November 3, 2019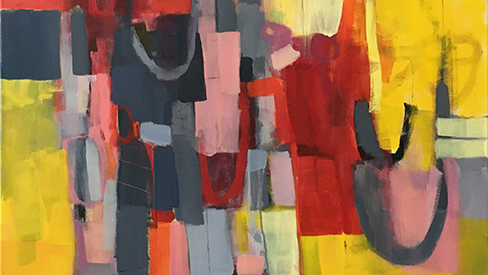 The Way Through: Laurie Breen
Breen begins her abstract paintings without a plan, building lines, shapes, and colors intuitively. She celebrates her wrong turns and mistakes, trusting that chaos is the way through each piece.
September 3–October 20, 2019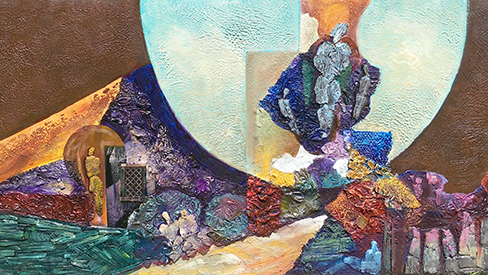 Perspective
Hubert Jackson & Carolyn Goodridge
Jackson examines legacies of local heroes and sheroes through dynamic color and layering. Goodridge reaches into the cosmos to create surface alive with texture and motion. Together they meet in a place steeped in story.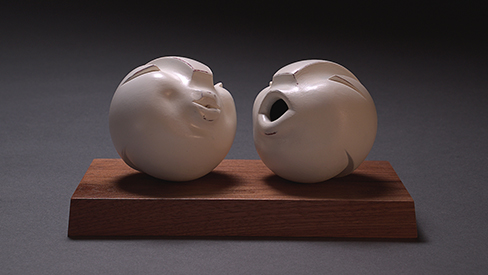 Timber
Timber gathers artists working in wood, including turning, sculpting, and carving. From recycled objects, found twigs, and sourced species of wood, artists render the unexpected in this familiar medium.
Support Exhibitions
Your gift brings renowned artists, exhibitions, and curators to our galleries—all while keeping admission free of charge.
Apologies. There was an error with your donation. Please try again or contact us at donors@strathmore.org or 301.581.5145 for help.