34TH BIENNIAL EXHIBITION OF THE
Creative Crafts Council
Tue, May 9–Sat, July 29
The Creative Crafts Council (CCC) celebrates its 34th biennial exhibition supporting the finest crafts from Maryland, Virginia, and Washington, DC. The first biennial had bold beginnings as the Exhibition of Creative Arts at the National Collection of Fine Arts, now known as the National Museum of American Art, and today continues a long tradition of exhibiting at Strathmore. 
Meet the Makers
The Creative Crafts Council Guilds are onsite to meet visitors and share their love of art and craft.
Saturday, June 3 11am–1pm
Saturday, June 17 11am–1pm
Saturday, July 15 11am–1pm
Saturday, July 22 11am–1pm
Generous support for this exhibition is provided by Karen Lefkowitz and Al Neyman 
Banner: Eternal Flower by Jowita Allen; Neptune by Ken Lobo; Moon Jar in Blue by Eunkyung Han 
Visit Strathmore.org/Mansion to find current Mansion hours and plan your visit.

@Exhibitions.At.Strathmore
About the Creative Crafts Council
The Creative Crafts Council (CCC) is an umbrella organization of crafts guilds that collaborate to produce an Exhibition of fine crafts biennially since 1954 and support and promote craft-making across Maryland, Virginia, and the District of Columbia. The Creative Craft Council 34th Exhibition presents some of the region's top craft work. 
Jurors for the 34th Exhibition
These outstanding crafts experts made selections for the Exhibition and awarded prizes: 
Jaimianne Jacobin is the Executive Director of the James Renwick Alliance for Craft, a national nonprofit organization dedicated to furthering American craft. Formerly, she was the Executive Officer for the Creative Crafts Council, Executive Director of the Shenandoah Arts Council, and owner of The Gray Gallery.

Lynda Smith-Bugge is a wood artist who reconstructs nature into evocative abstract sculptures that have been exhibited locally and internationally in the Arts-in-Embassy program; her commissions are in private residences, senior facilities, and hospitals. As Project Coordinator at the Zenith Community Arts Foundation, she directs a Mobile Woodshop program preparing young unemployed DC residents for jobs in the building trades.

April Wood is a metalsmith, sculptor, and jeweler based in Baltimore, MD. She is a co-founder of the community arts education space the Baltimore Jewelry Center and has taught extensively at craft schools and universities around the country.
The Creative Crafts Council member guilds: 
Capital Area Woodturners, Fiber Art Study Group, Guild of Book Workers, Potomac Chapter Kiln Club, Montgomery County Woodturners, Montgomery Potters, National Capital Art Glass Guild, National Enamelist Guild, Potomac Fiber Arts Guild, Washington Ceramic Guild, Washington Guild of Goldsmiths, Washington Woodworkers Guild 
www.creativecraftscouncil.org 
Opening Reception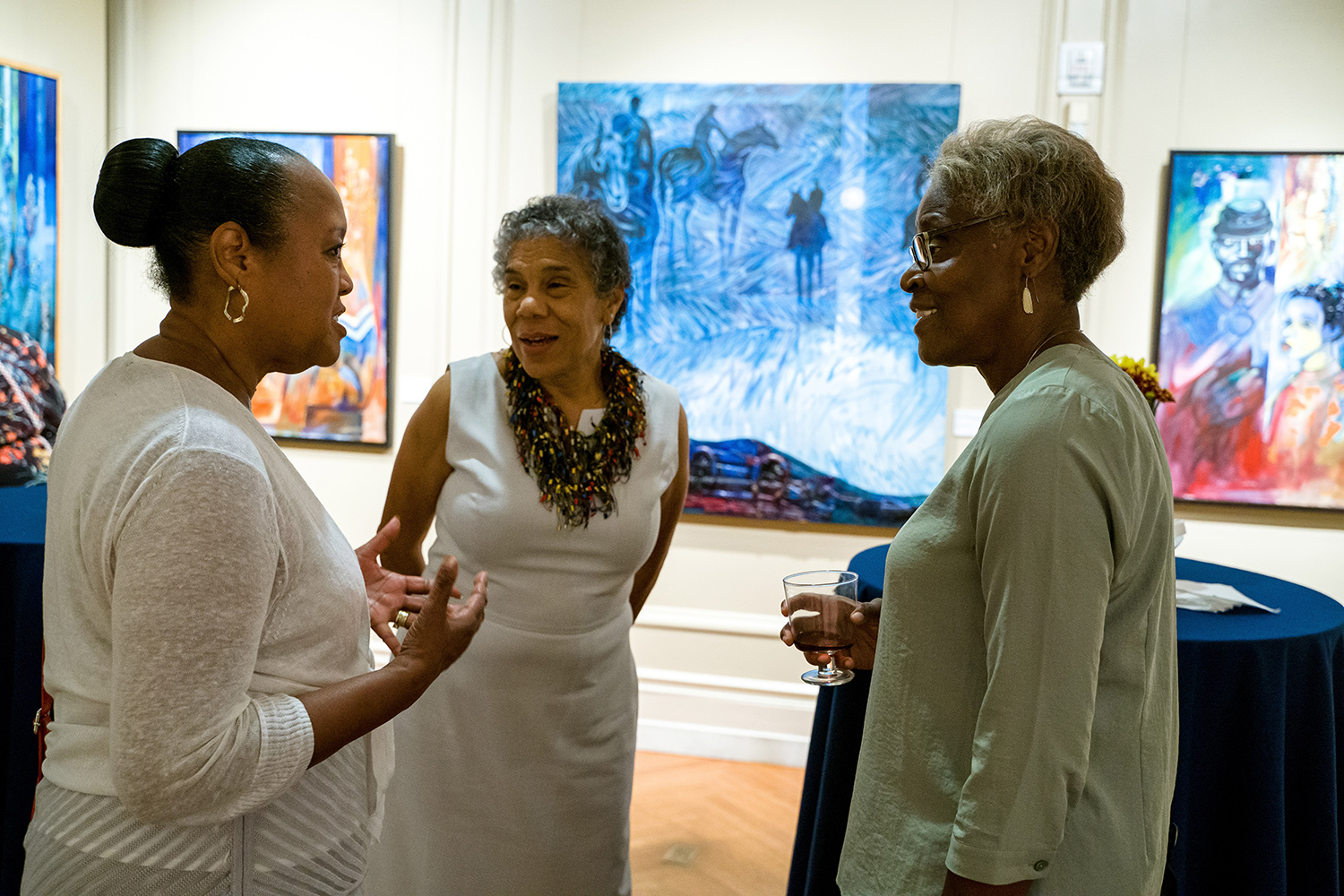 Please note that we expect demand to exceed our capacity for this opening. Thank you for your patience and for moving through the galleries at a reasonable pace to allow others to enjoy the exhibition and greet the artists. 
Support Exhibitions
Your gift brings renowned artists, exhibitions, and curators to our galleries—all while keeping admission free of charge.
Apologies. There was an error with your donation. Please try again or contact us at donors@strathmore.org or 301.581.5145 for help.