To touch can be to give life.
Touch
30th Annual Strathmore Juried Exhibition
September 8–October 30, 2021
In celebration and in sympathy, "touch" is an expression of care and comfort. For the 30th annual juried exhibition, Strathmore invited artists to submit original artwork that explored the theme of touch in its varied meanings.
Touch can be a physical or emotional sensation. It may be a part of bonding—desire, comfort, or protection—or instrumental in communication—reaching, clasping, or propelling. Touch may include tactile textures we encounter with our fingertips, or senses we feel by degree, as with temperature and pressure. Touch is also an emotional sensation in moments that evoke a profound response, sometimes producing tears, goosebumps, or laughter.

Banner: Market Friends—Rwanda by Judy Buelow, Two Ballerinas by Karen Merkin, Rise Up by Esperanza Alzona
Also On View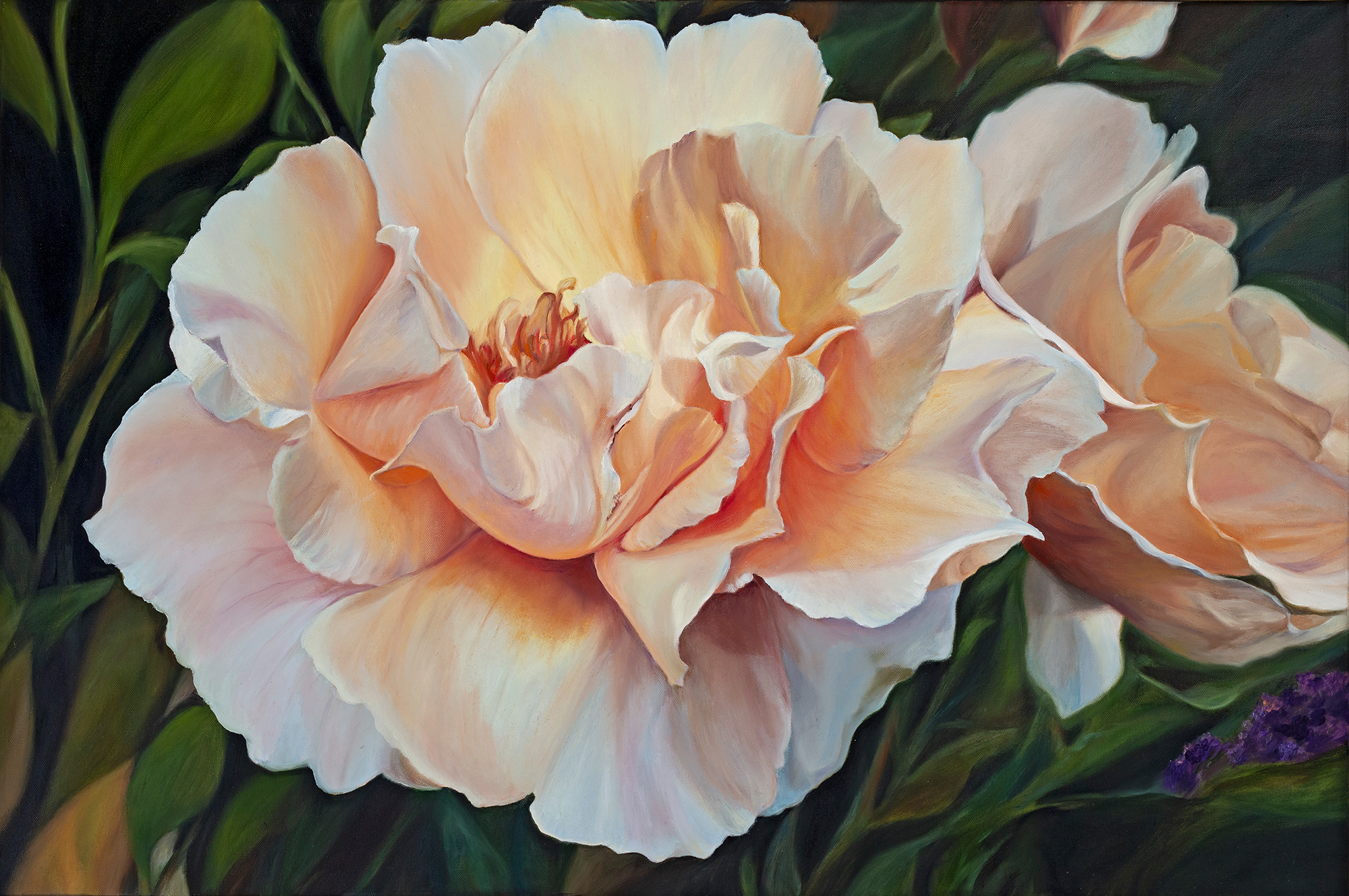 Jayawickrama's artwork depicts flowers at their peak and in full bloom. Each painting captures the play of light, accompanying shadows, and rich colors, practically the ideal flower but for the missing scent.
Support Exhibitions
Your gift brings renowned artists, exhibitions, and curators to our galleries—all while keeping admission free of charge.
Apologies. There was an error with your donation. Please try again or contact us at donors@strathmore.org or 301.581.5145 for help.