It's our biggest season in years! With this many shows coming to the Music Center next season, there's something for everyone. Don't miss the farewell tour of Air Play, a whimsical show for the whole family to enjoy. And grab your tickets early for a highlight of the season, Terence Blanchard's Fire Shut Up In My Bones opera suite in concert. Explore the season now and we'll see you soon at Strathmore!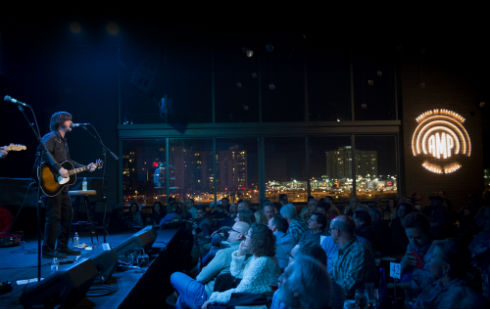 Coming up at AMP
Located at Pike & Rose, AMP puts music above all. Join us for rock, jazz, folk, soul, and more. Explore the calendar and grab your tickets.
WHAT'S ON
INVEST IN THE ARTS
Your generosity brings distinctive programming and renowned artists to Strathmore's stages and galleries and ensures that everyone in our community can experience the joy and wonder of the arts.
Apologies. There was an error with your donation. Please try again or contact us at donors@strathmore.org or 301.581.5145 for help.