Singing Together with Excellence, Integrity, and Joy
Strathmore Children's Chorus (SCC) provides a pre-professional choral experience to students ages 7-18 from diverse backgrounds.
Founded by Artistic Director Emeritus Christopher G. Guerra and led by Artistic Director Michael Wu, five performing ensembles promote self-expression in singers, celebrate the diverse musical traditions of our residents, and engage talented youth in joy-filled and uplifting music-making. SCC also performs with professional orchestras, other choral groups, and featured artists in ensemble performances, allowing Strathmore to provide a living, breathing, singing presence in our community.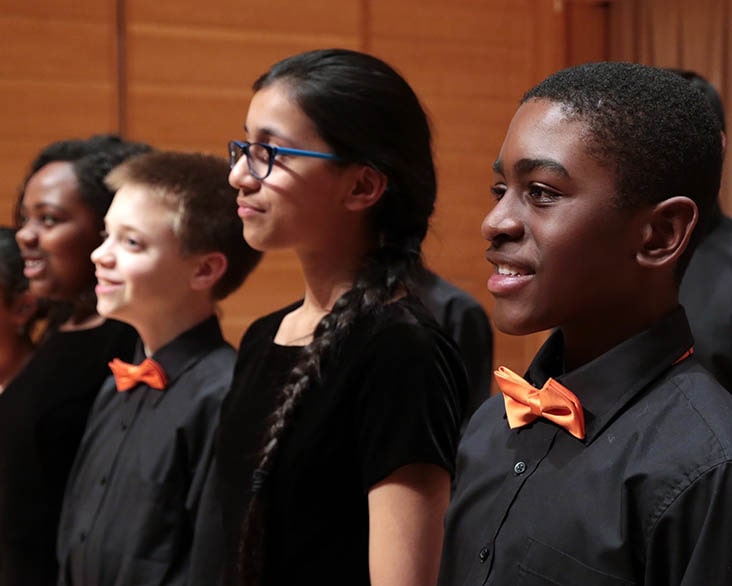 Love to sing? Audition for Strathmore Children's Chorus, where you can join one of our ensembles and sing with other kids and teens your age. 
Upcoming Audition Dates:
Monday, December 19, 5pm - 8pm;

 Location: AMP By Strathmore

Tuesday, December 20,

5pm - 8pm; Location: Music Center at Strathmore Room 402
Learn More & Register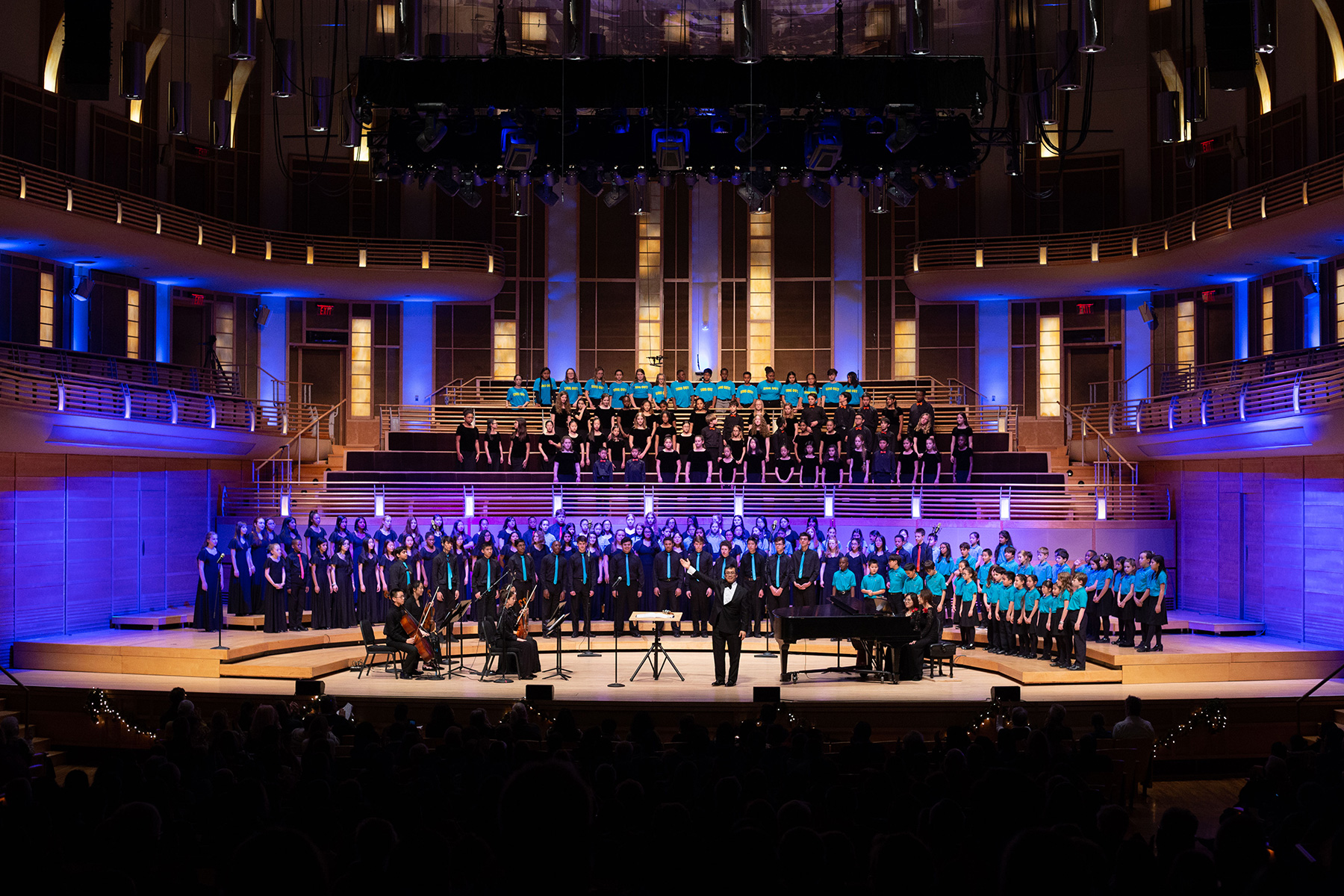 Join Strathmore Children's Chorus as we embark on our eleventh season celebrating the music of the holidays, music representing the diversity of cultures and traditions in our community and join us as we collaborate with the Virginia Bronze handbell ringing ensemble.
Learn More & Buy Tickets
INVEST IN THE ARTS
Your generosity brings distinctive programming and renowned artists to Strathmore's stages and galleries and ensures that everyone in our community can experience the joy and wonder of the arts.
Apologies. There was an error with your donation. Please try again or contact us at donors@strathmore.org or 301.581.5145 for help.