Love to sing? Audition for Strathmore Children's Chorus (SCC), where you can join one of our ensembles and sing with other kids and teens your age.
Now entering its 10th season, SCC provides a pre-professional choral experience to students ages 7–18 from diverse backgrounds. Five performing ensembles promote self-expression in singers, celebrate the diverse musical traditions of our residents, and engage talented youth in joy-filled and uplifting music-making. Learn more about SCC.
We will be offering 2 audition options for 2020-2021 season:
In-person at AMP August 12–14 (register by noon August 11)
Virtual Coming soon! Registration info will be posted August 1
Both options require a nonrefundable audition fee of $25.
The student should audition for the ensemble you or they think is the best fit. Placement will be determined by SCC and listed in a student's acceptance letter.
In-Person Auditions
August 12–14, 2021
Registration open now!
To be eligible, you must register by noon on Wednesday, August 11.
Auditions will be hosted inside the main room of AMP by Strathmore, located in Pike & Rose.
Masks will be required at all times for both children/teens and accompanying adults.
Please have the student audition for the ensemble you think is the best fit based on descriptions. After a successful audition, the SCC Artistic Director determines which ensemble is the best fit and placement is included in the student's acceptance letter.
You will select a specific time slot when registering your student to audition for an ensemble. A very limited number of students are registered for each time slot. Register early for the best chance of getting your preferred time.
During the audition, students will be 6 feet apart from each other in a row, facing the stage/piano, and will sing (with masks on). The audition will last up to 30 minutes.
For elementary school students, one accompanying adult may be in the room during the audition. Adults must remain 12 feet or more from auditioning students, and at least 6 feet or more from each other. For middle and high school students, we ask that accompanying adults wait outside the room or the venue.
Audition slots on the same day are spaced 30 minutes apart to allow for ventilation/air circulation, and for staff to clean the space.
You can also learn about the general steps Strathmore has taken for visitor health. We will provide detailed information in an audition reminder email.
Ready to register? Scroll down to find an audition time slot.
REGISTER FOR AN IN-PERSON AUDITION
Virtual Auditions
Registration opens August 1
We are preparing a virtual audition option. Each ensemble will have specific requirements for song repertoire and vocal or rhythmic exercises.
Please check back August 1 if you are interested in the virtual audition option.
Learn More About SCC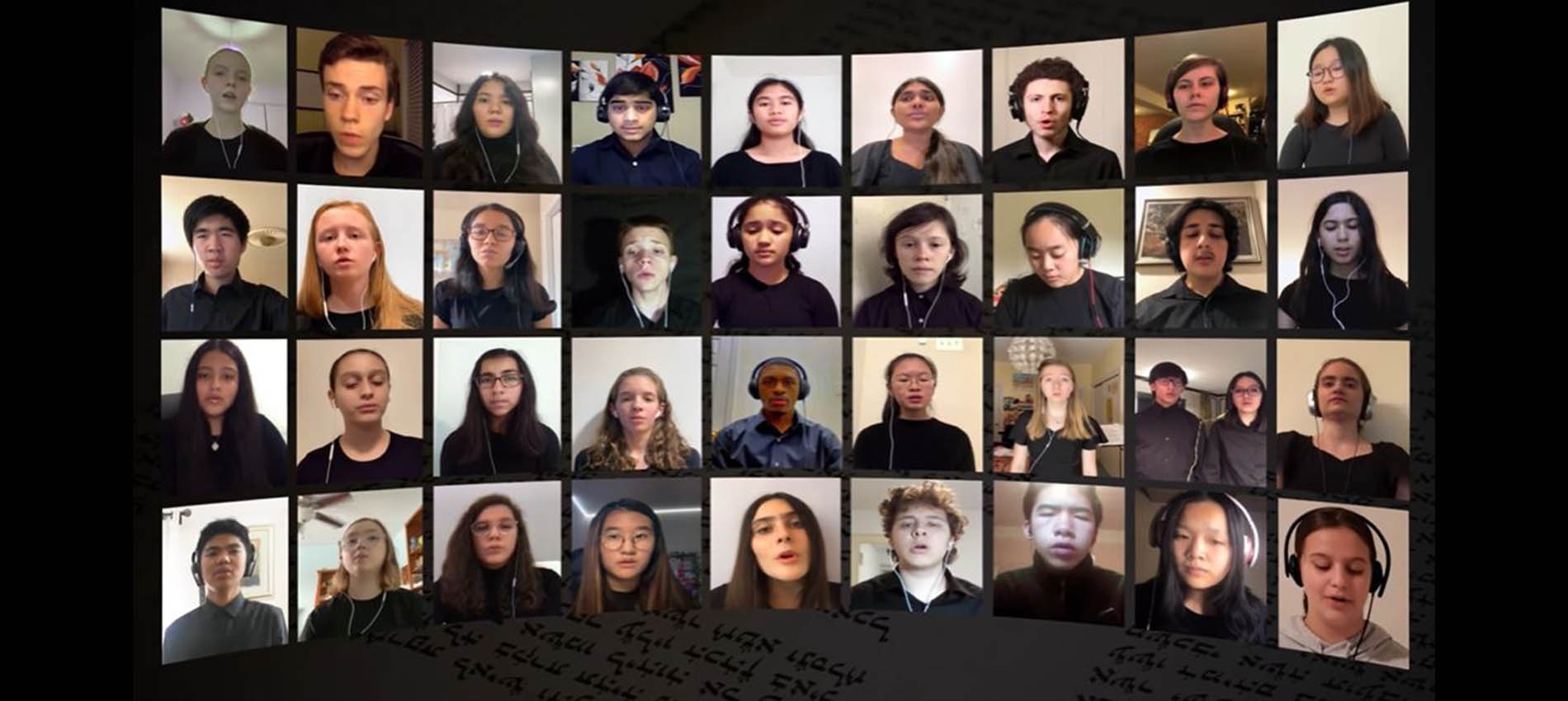 SCC has 5 ensembles. From Preparatory Choir to Concert Chorus, there is sure to be an ensemble that fits your student's voice type and experience level.