SCC Virtual Spring Semester
Thank you for your interest in Strathmore Children's Chorus! We look forward to the day when we can come back together and sing as a choir. However, putting the safety of our community first, we have decided that Strathmore Children's Chorus will be completely virtual for the duration of our Spring Semester: January through May. With valuable experience gained and feedback gathered since we went virtual last March, we are ready to bring you a robust set of online musical experiences for the spring to keep our choristers growing as singers and musicians. We are prepared with a fully remote program, but will consider adjusting to include distanced in-person rehearsals if we are allowed at any point. Details on our Spring SCC Programming are below:

Spring SCC Programming Overview
• Weekly ensemble meetings/rehearsals on Zoom
• Access to members-only materials: technique videos, learning tracks, sheet music
• Composer Conversations and other special guests
• Monthly, scheduled small group voice lessons
• Virtual choir online concert in May

Weekly Ensemble Meetings
Weekly online meetings for all current SCC ensembles and their members with their director. We know that we cannot replace the live aspect of making music together, but we believe strongly in the impact of being connected to a community of like-minded choristers and emerging artists. Our check-ins can be as simple as having a chance to say hello to each other, answering questions about music or music learning, or interacting with guests who would add a different dimension to our experience.

Members-Only Materials
We will provide musical materials, including warm-up and singing vocal health routines, audio files of learning tracks, in PDF, MP3, and online movie formats. Our team has honed its techniques and talents at creating digital guides for learning music, and publishers throughout this pandemic have been generous to allow for scanned PDFs of materials we have printed and on file in the SCC library. We have recorded our vocal warm up routines as videos to which you can sing and stretch along, and our vocal coach, Dr. Dillon, has added many more such valuable resources to our Members Only microsite to keep you singing and improving.

Special Guests and Composer Conversations
Regular opportunities to interact with artists who are leaders in their field and have a chorus connection. Choir directors, like our artistic team at SCC, aim to be a composer's voice when collaborating with an ensemble to lift music off the written page. In spring 2020, we had sessions with internationally renowned composers whose music we were studying, including Susan Brumfield, B. E. Boykin, Alistair Coleman, and Joshua Fishbein. We will continue to present works by living composers at SCC, and that affords us more opportunities to meet and hear from the creators of the music we are learning.

Voice Lessons
SCC will be offering limited and voluntary small group lessons with an SCC coach depending on the availability of our team members throughout the semester. Families will receive more information about the specifics of these arrangements from their managers and directors at the beginning of the semester.

Virtual Choir Experiences
Students will have the chance to join virtual choir experiences, and explore music we can create given lag and varying internet speeds that impact simultaneity. We will also take advantage of break-out rooms with our Concert, Tenor Bass and Touring Choruses to empower chorister independence and small-group singing and interaction.

Music Theory and Literacy Course (optional)
For an additional charge of $50 for the semester, our younger ensemble students will receive 15 weekly asynchronous lessons per semester on music theory and literacy along multiple age and level tracks. The program will focus on sight-reading, theory, musicianship, and music literacy skills and will include short video lessons with an assignment from which the student will submit and receive feedback. 
Acceptance and Placement
Based on audition results, the SCC Artistic Director determines which ensemble is the best fit for the student. Once accepted, the singer joins the ensemble for the entire season. Your student's acceptance letter will contain their placed ensemble.
Financial Aid
SCC encourages you to apply for financial aid if you need financial assistance. Financial aid applications are accepted on a rolling basis, but we are unable to award financial aid until the financial aid application is complete. Incomplete applications will delay your financial aid award and prevent you from registering. For more information on SCC financial aid, please fill out the form below: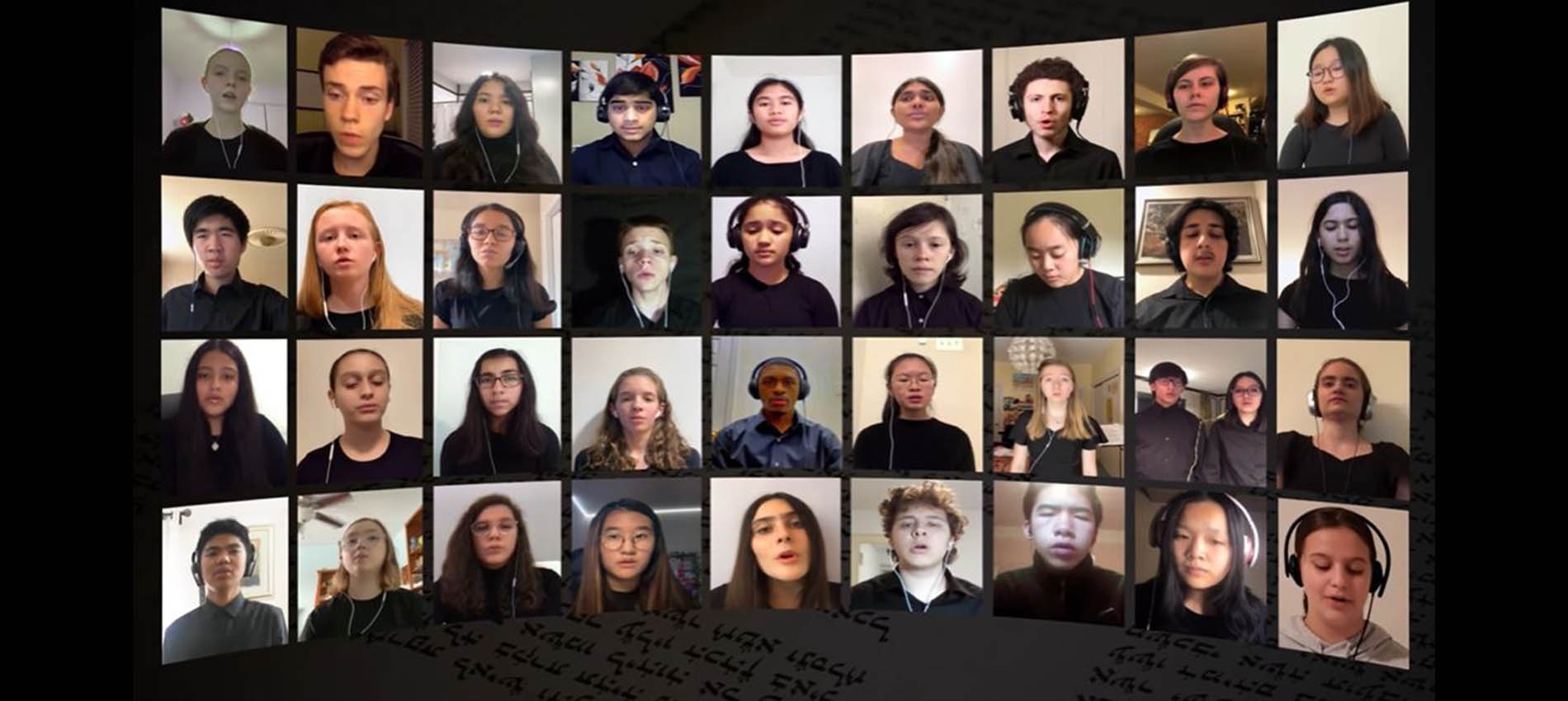 SCC has 5 ensembles. From Preparatory Choir to Concert Chorus, there is sure to be an ensemble that fits your student's voice type and experience level.