The mission of the Maryland Classic Youth Orchestras is to nurture, develop and advance young talented musicians in a quality orchestral program.
The Maryland Classic Youth Orchestras (MCYO) of Strathmore strives to create a seamless connection between the artistic and the educational experience. MCYO is highly regarded regionally and nationally as one of the country's most outstanding youth orchestra programs. Founded in 1946 as the Montgomery County Youth Orchestra, MCYO is the oldest and most established youth orchestra program in the Washington, DC metropolitan area. 
Under the direction of MCYO Music Director Kristofer Sanz and MCYO Artistic Advisor Jonathan Carney, MCYO proudly ushers in its 75th season of providing a quality orchestra program for the area's young talented musicians.
MCYO offers three full orchestras, a chamber ensemble, three string orchestras, small ensembles and chamber groups to over 500 talented musicians in grades 2-12. Auditions for MCYO are held annually in late August.
MCYO is grateful for support from the following:
Paul M. Angell Family Foundation
Ed & Shelly Grossman
Summer String Institutes 2022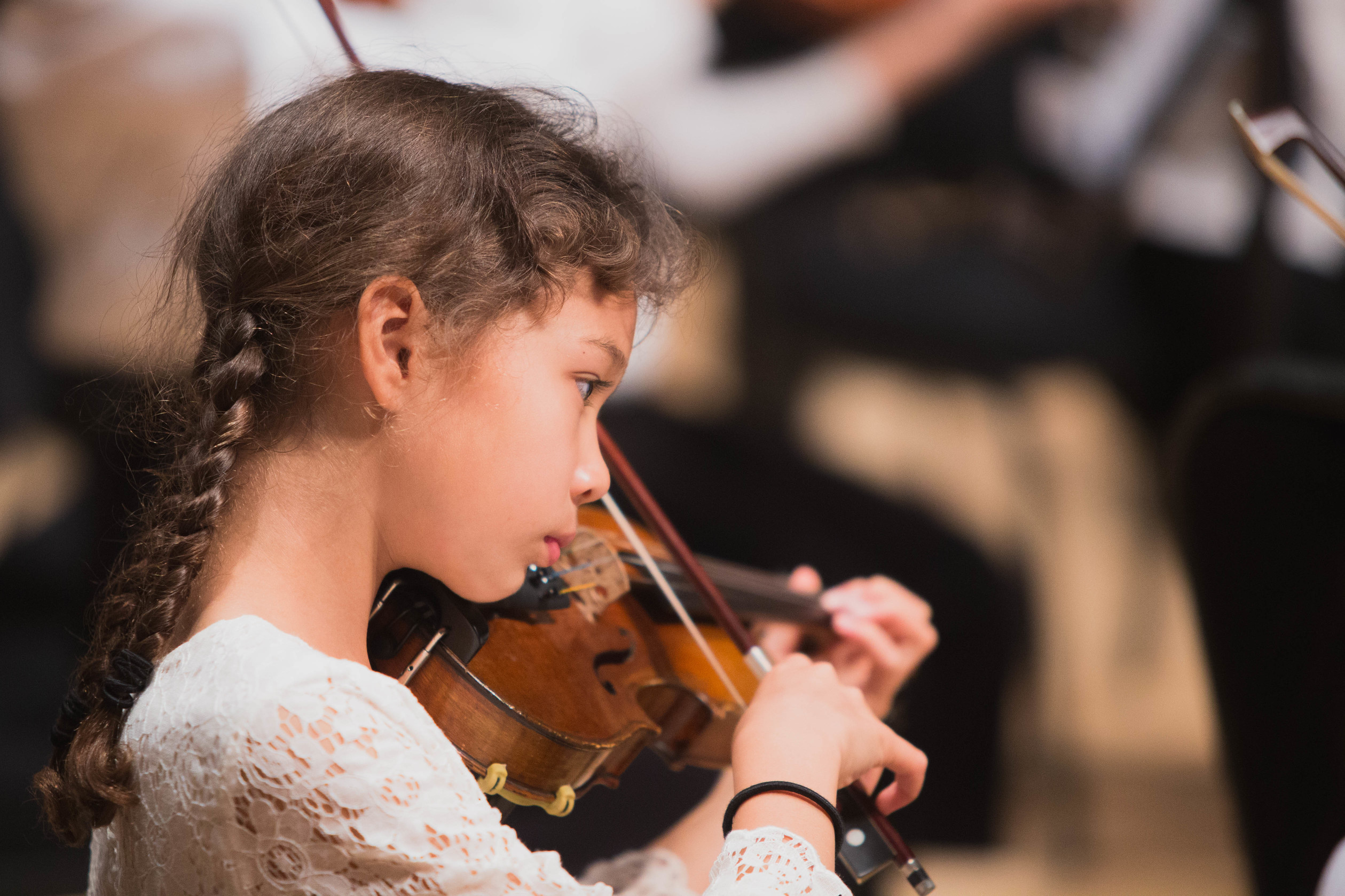 Lead by Maestro Jorge Orozco, students will participate in hands-on sessions in music history, theory, and composition; and performance and masterclass opportunities.
Learn More and Apply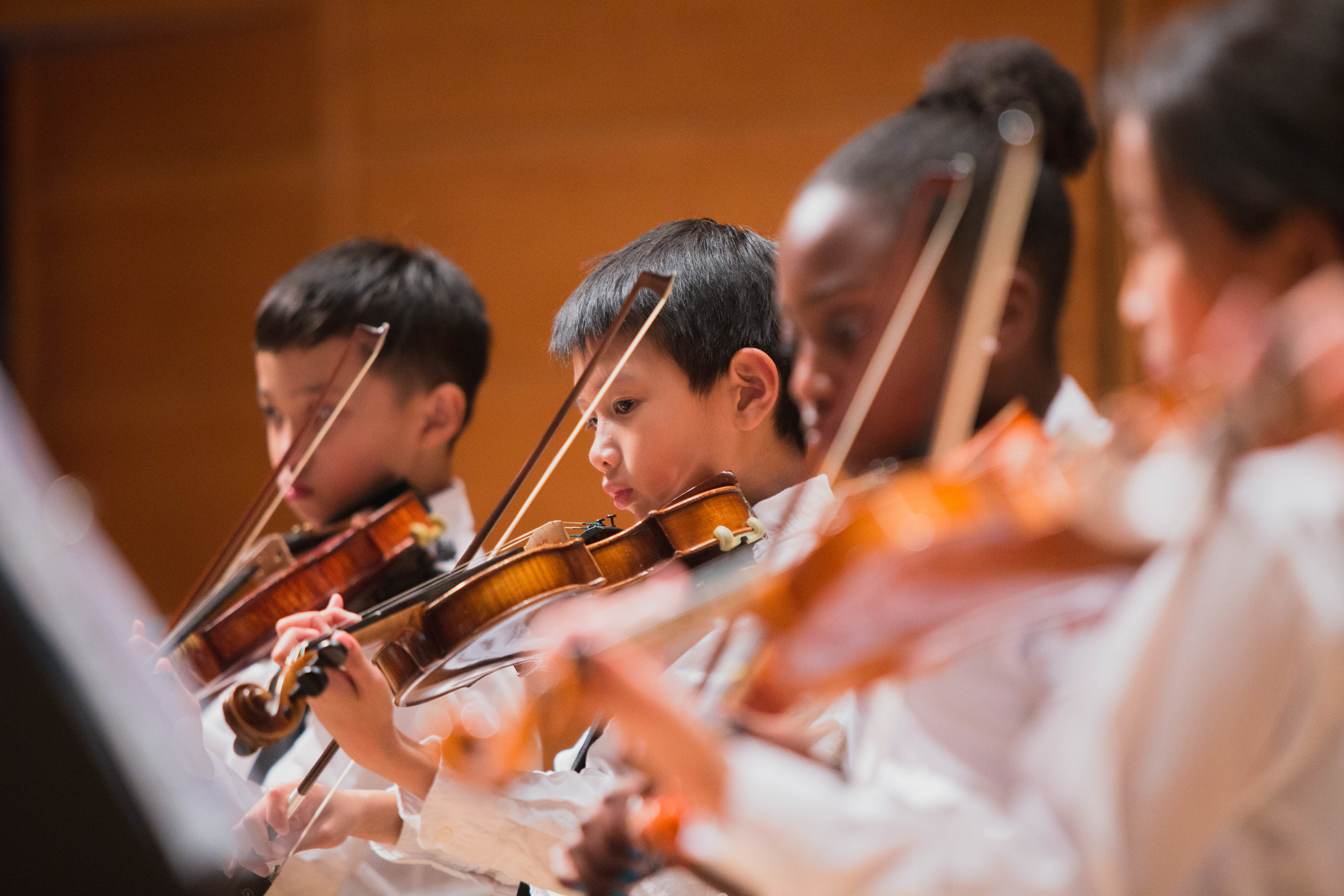 Designed for rising middle school students, this camp will enhance students' musicianship and technical ability through ensemble rehearsals with Maestro Jorge Orozco and our wonderful MCYO faculty.
Learn More and Apply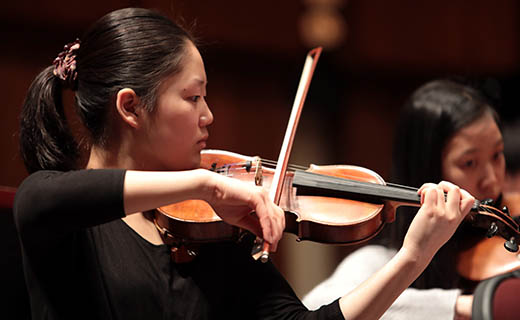 Maestro Kristofer Sanz leads an intensive string orchestra institute for top high school players in the area. ASSI is by invitation only.
Learn More
Letter to Our Students and Families
August 16, 2021
Dear Strathmore Youth Ensembles families:
As we approach the return of in-person music-making at Strathmore, I am eager to share the protocols we have implemented to ensure a healthy and comfortable environment for your children. The quality of their experience is our priority, and we have taken several thoughtful steps to make it as rewarding as possible.
For the fall (2021), Maryland Classic Youth Orchestras (MCYO) and Strathmore Children's Chorus (SCC) will meet in-person for rehearsals and performances. We will follow all guidelines from the Centers for Disease Control and comply with State and County health regulations. We continue to monitor the COVID-19 variant situation closely and will adapt our policies, as needed. You may follow updates to our Welcome Back protocols at https://www.strathmore.org/your-visit/welcome-back/.
Our goal is to create an environment where students and families can confidently return to enjoy the arts at Strathmore. Here's how we have prepared for their return:
Strathmore has achieved Global Biorisk Advisory Council® (GBAC) STAR™ accreditation. Strathmore has implemented the most stringent protocols for cleaning, disinfection, and infectious disease prevention in its facilities. Learn more here: https://gbac.issa.com/gbac-star-facility- accreditation/

Air filters at Strathmore have been upgraded to MERV-13.

All spaces (including rehearsal rooms) at Strathmore have an air exchange rate of 4x per hour.

Strathmore youth ensemble staff are fully vaccinated or provide weekly negative COVID-19 tests for entry to the building.

Vaccination or Negative COVID Test Requirements

Strathmore requires ALL students ages 12 and up who participate in its youth ensembles to comply with one of the following options:
Students provide proof of full vaccination with an FDA emergency use authorized or WHO-approved vaccine by their first rehearsal (uploaded through their registration application or updated with ensemble managers as students become vaccinated) by September 8th for both MCYO and SCC.

For those with verified medical or religious exemptions only: students must submit a negative PCR test result from a test taken within 72 hours before each rehearsal (students must bring their negative test result with them to be approved before each rehearsal).

If a student in MCYO/SCC tests positive, Strathmore will promptly and transparently communicate with families and detail specific protocols as required by that case.   
Rehearsal Safety Protocols
All students, teachers, staff, and visitors in the building are required to wear masks indoors regardless of vaccination status. (They will be required to keep their masks on during rehearsal). The masks worn should be in accordance with CDC mask guidelines. https://www.cdc.gov/coronavirus/2019-ncov/prevent-gettingsick/about-face-coverings.html.
We will provide special PPE (masks and bell covers) for singers, woodwinds, and brass musicians. Students are required to bring these and use them at rehearsal each week as well as clean them on a weekly basis. (An additional $25 fee will be charged to woodwinds/brass musicians, and $10 for singers' tuition to cover the cost of the PPE).

Students must complete health questionnaires on the day of rehearsal/performance (by 3pm) for EVERY rehearsal/performance day.

Students will sit in distanced (3 ft.+) configurations, according to health guidelines.

Students who are ill should stay at home.

Students who test positive for COVID-19 must notify Strathmore immediately and stay at home. Prior to returning, students must submit a doctor's note stating that they are negative and without symptoms.
For students under 12 years of age: Since these students are not yet vaccine-eligible, we will exercise stringent hygiene protocols so that they may participate in person. All students must wear masks. They must fill out a health questionnaire at each rehearsal / performance. We will provide breaks during rehearsals (as needed) for them to get fresh air and to wash their hands or, in the case of SCC, rehearsals will be kept to 50 minutes. Hand sanitizer is also provided. Once vaccinations for this age group are approved for use, students will have 2 months to comply with options 1 or 2 above.
We are also exploring alternative (virtual) rehearsal formats for our unvaccinated students who may not feel comfortable coming to live rehearsals.
We understand this continues to be a time of transition and some apprehension; however, we are here to support you and our students. Please reach out to our staff with your questions and concerns. We are eager to welcome you back to Strathmore!
Regards,
Monica Jeffries Hazangeles
President and CEO

Maryland Classic Youth Orchestras
Contact:
Maria Montano mmontano@strathmore.org

Strathmore Children's Chorus
Contact:
Suzanne Bagheri sbagheri@strathmore.org
INVEST IN THE ARTS
Your generosity brings distinctive programming and renowned artists to Strathmore's stages and galleries and ensures that everyone in our community can experience the joy and wonder of the arts.
Apologies. There was an error with your donation. Please try again or contact us at donors@strathmore.org or 301.581.5145 for help.