At AMP, menus are curated and sharable, including "Jazzy" Crab Salsa, Poco Chicken Salad Bites, and delectable desserts. Paired with innovative cocktails and local, craft beer, patrons can enjoy a truly "audible, edible" experience at the 144-seat lounge—which has recently been revamped to allow extra space for guests.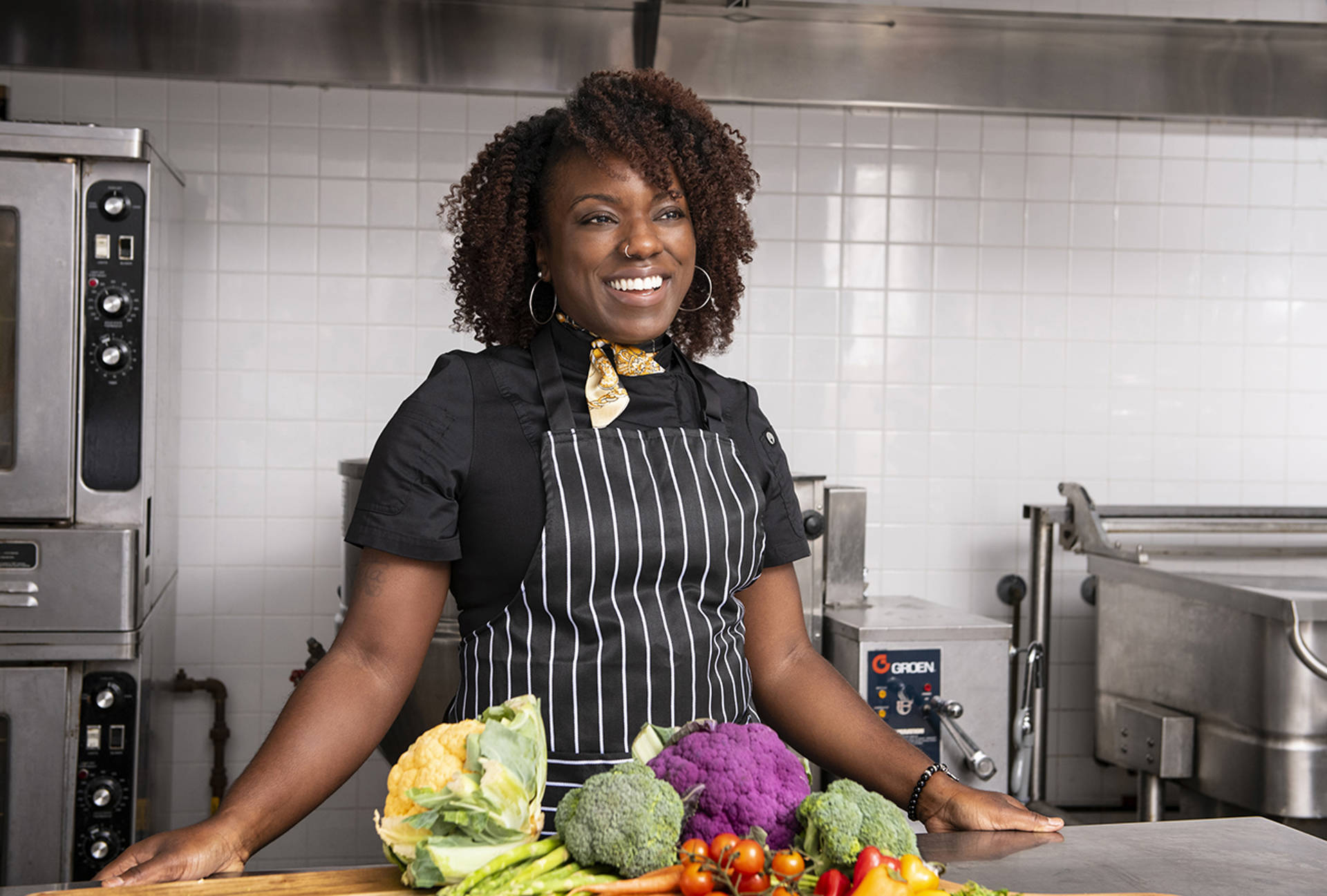 About the Chef
Chef LaTasha Stevenson has had a passion for cooking since childhood. Born and raised in Philadelphia, she marveled as her mother made perfect biscuits from scratch without ever measuring the ingredients. She grew up helping her grandmother snap beans and peel sweet potatoes on the porch and knew, by the time she was fourteen, that she wanted to become a chef.
After graduating from The Art Institute of Philadelphia and completing a formative internship at the Disney Culinary Program, that prepared her for the pressure of a high-volume restaurant environment, she moved to the Washington, DC area to begin a fruitful culinary career. Over the last 16 years, she worked her way up, through various chef and assistant positions, to take on managerial and executive chef roles.
Chef LaTasha sees the Executive Chef position at Strathmore as an opportunity to break away from the conventional and engage in cultural expression through cuisine. She plans to focus on fresh, local, sustainable ingredients, showcasing decency, dignity, and love in the food served at the Allegro Kitchen. Stevenson draws from her roots in southern US, African, and mid-Atlantic cuisine, and delves into other cultural and culinary traditions to provide an exciting and well-rounded experience for patrons' palates.