Before Step Afrika! takes the stage, learn about the history and technique of stepping taught by the performers and guest artists.  Designed for all ages and skill levels, these 30-minute workshops will get everyone moving to the songs and stories that illustrate Step's rich tradition. 
INSTRUCTORS
NA'IMAH RAY 
Na'imah Ray is a native New Yorker who received a BFA in Dance from Montclair State University. She trained with dancer Dwana Smallwood throughout her youth and was first introduced to stepping in middle school. She joined a step team at age 11 and began competing around New York City. She has trained with artists Earl Mosley, Christian Von Howard, and Beatrice Capote, and participated in dance programs at The Ailey School and Earl Mosley Institute of the Arts. 
Na'imah performed as a Centennial Stepper with her sorority, Zeta Phi Beta Sorority Incorporated, at the Macy's Thanksgiving Day Parade. This is her first season with the Company. 
ARTIS J. OLDS
With over a decade of experience at the forefront of designing and implementing artistically driven programs, Artis J. Olds, a Chicago native, is a corporate creative turned performing and teaching artist who has curated captivating experiences for students and audiences worldwide.   
Prior to graduating from Central State University, Artis served as the marching band's Head Drum Major, and as a member of Alpha Phi Alpha Fraternity, Incorporated, he honed his stepping skills, winning first prize in over 50 step shows, including the prestigious Sprite Step-Off, America's largest step competition. Throughout his career, Artis has had the privilege of collaborating with esteemed figures in the entertainment industry. He has worked alongside Mark Twain Prize recipient Dave Chappelle and shared the stage with Grammy Award-winning artists, including Alessia Cara, Drake, Erica Campbell, John Legend, The Roots, and Kanye West. Artis has also toured with the international percussion sensation STOMP, and years before returning to Step Afrika! as the Director of Arts Education and Community Programs, he performed as a member of the company.   
His artistic journey has taken him to over 30 countries, where he has taught, performed, and left a lasting impact. Artis has choreographed and directed work for The Baltimore Symphony Orchestra, graced the stage at The White House, and holds the distinction of being the featured teaching artist in Step Afrika!'s interactive virtual exhibit at the Smithsonian National Museum of African American History and Culture. "Home is where the heart is, and it's good to be home!" #ICDAT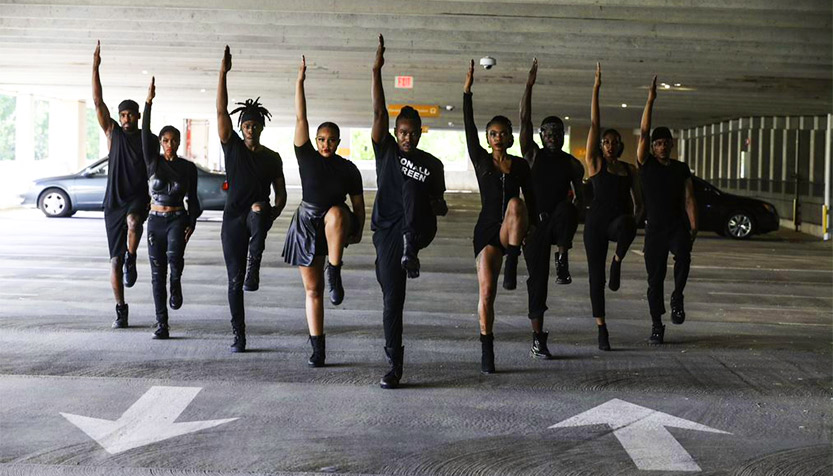 Learn about Step Afrika!
Founded in 1994 by C. Brian Williams, Step Afrika! is the first professional company dedicated to the tradition of stepping. Under Mr. Williams' leadership, stepping has evolved into one of America's cultural exports, touring more than 60 countries across the globe, and the Company now ranks as one of the top ten African-American dance companies in the United States. 
Step Afrika! blends percussive dance styles practiced by historically African American fraternities and sororities; traditional African dances; and an array of contemporary dance and art forms into a cohesive, compelling artistic experience. Performances are much more than dance shows; they integrate songs, storytelling, humor, and audience participation. The blend of technique, agility, and pure energy makes each performance unique and leaves the audience with their hearts pounding. 
Step Afrika! promotes stepping as an educational tool for young people, focusing on teamwork, academic achievement, and cross-cultural understanding. The Company reaches tens of thousands of Americans each year through a 50-city tour of colleges and theaters and performs globally as Washington, DC's one and only Cultural Ambassador. 
Step Afrika! has earned Mayor's Arts Awards for Outstanding Contribution to Arts Education, Innovation in the Arts, and Excellence in an Artistic Discipline, and headlined President Barack Obama's Black History Month Reception at The White House. The Company is featured prominently at the Smithsonian's National Museum of African-American History & Culture with the world's first stepping interactive exhibit.