They took the drums away, but they could not stop the beat.
The DC-area premiere of Step Afrika!'s newest performance, Drumfolk—a celebration of resistance, resilience, and reclamation.  
Drumfolk is inspired by The Stono Rebellion of 1739, an uprising initiated by enslaved Africans who used their drums to start a revolt in South Carolina. The suppression of The Stono Rebellion lead to the Negro Act of 1740, which took away the rights to assemble, read, and use drums from Africans in the American colonies.  
When Africans lost the right to use their drums, the beats found their way into the body of the people—the Drumfolk. New percussive art forms took root and made way for tap, beatboxing, and the African American tradition of stepping.  
From hambone to hip-hop, an extraordinary ensemble of dancers, drummers, and musicians take us from the 18th century to today, revealing the hidden histories and resounding rhythms that transformed America. 
In Drumfolk, the remarkable performers of Step Afrika! recreate histories too often left in the margins and achieve a musical and movement-filled celebration of the human spirit.  
Drumfolk is a wonderful way for people of all ages to learn and celebrate African American history and culture.  
Register for the Preshow Event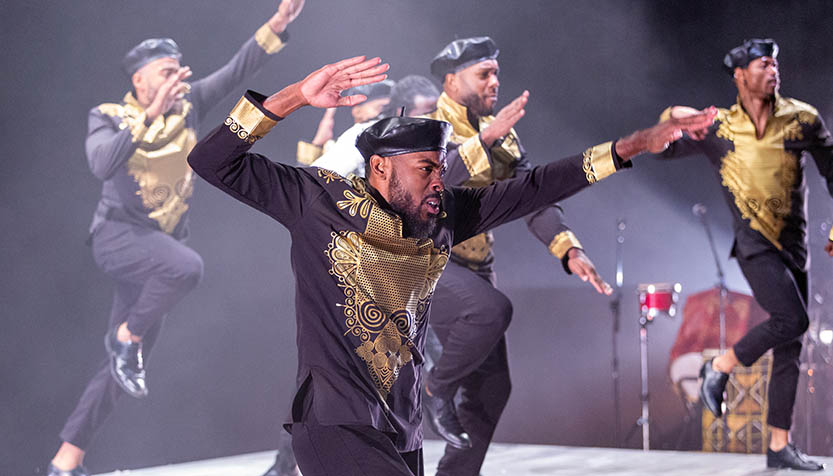 Join us for a conversation Step Afrika! founder C. Brian Williams, where we'll explore the artistic journey of this work and the company, what you can expect to see on stage, and how our history can illuminate our present.  
Free with show ticket. Registration required.
LEARN MORE & RSVP

Strathmore is Global Biorisk Advisory Council® STAR™ accredited. Learn more.