Lisa Fischer More Than Mick's Main Squeeze
After years of singing backup for the likes of The Rolling Stones and Sting, the Grammy-winning artist takes center stage.
By Dylan Singleton

Ahead of Lisa Fischer's return to the the Music Center at Strathmore for the third time on Friday, November 3, we're revisiting a profile written for our Spring 2019 newsletter. This time, Fischer will be sharing the stage with Grammy-winning band Ranky Tanky for a night celebrating American Roots culture. Tickets available here. 
There is a moment during Rolling Stones concerts in the song "Gimme Shelter" when one of the backup singers walks to the front of the stage and starts belting: "It's just a shot away, it's just a shot away."
For the time that she's up there, it's all but impossible to not be completely mesmerized by her voice, her energy, her aura.
For over 25 years, that has been Lisa Fischer momentarily stealing the show from Mick Jagger and company—in her mind, it was never about the chance to be the center of attention, but rather the joy of performing.
"For me, singing is about us sharing; it's never a competition," Fischer explains in the Oscar-winning documentary 20 Feet from Stardom.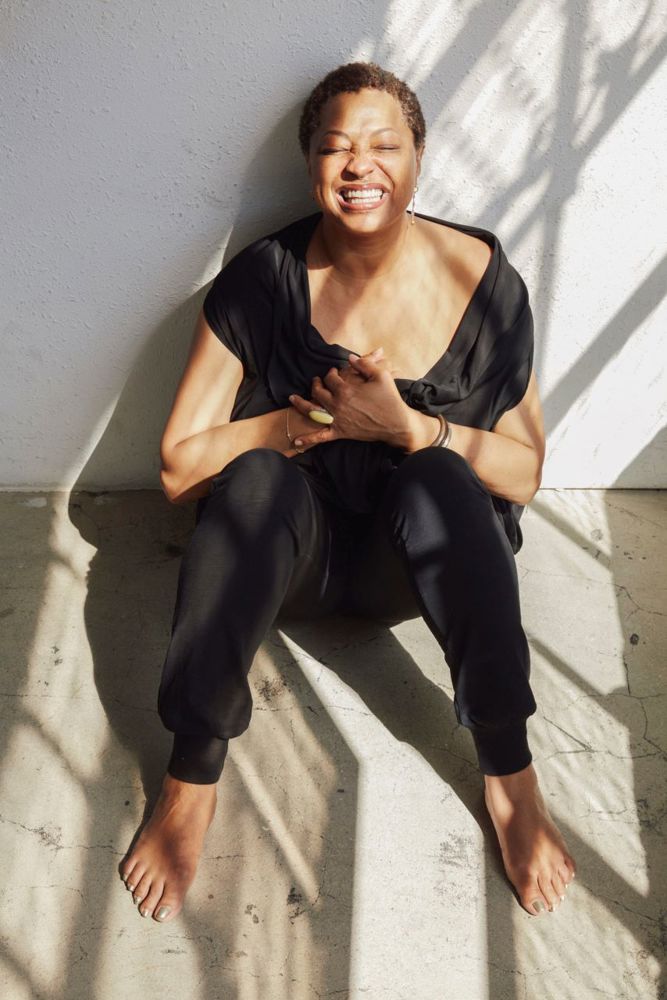 In addition to her time with the Stones, Fischer has shared her talents both as a background vocalist and session musician, touring with the likes of Luther Vandross, Chaka Khan, and Tina Turner. In the early '90s, she also had an award-winning career as a solo artist, before returning to work as a backup singer.
So, what is it like to have worked with, and learned from, all these incredible artists?
"For each group there's always that photograph in your mind that you can't get out of your head," Fischer says. With Vandross, it was the first time she had her full makeup done ahead of a performance—Vandross had asked the makeup artist to have Fischer face away from the mirror, so she couldn't see the transformation until it was complete. As someone who didn't typically wear makeup, she was even more excited.
"I turned around and I looked in the mirror and I was like 'Wow—who is that chick!?'" Fischer remembers, laughing.
For the Stones, it's hard for her to forget the first time meeting Jagger, especially as it came during her first audition.
"So, I'm singing along with the track and having a good 'ole time and then Mick gets up from behind the desk and starts doing his Mick-dance thing, which I had never seen before. I was like 'What in the world is this? What is he doing!?'" She recalls, adding, "And then I realized that he was just trying to get a vibe—that he was just trying to figure out 'What's it going to be like with her on stage?'"
In 2013, the film 20 Feet from Stardom, which chronicled the lives and careers of several unheralded background singers, including Fischer, was released. Right away, Fischer found herself overwhelmed both by the film and the reception to it.
"[The documentary] was the most amazing surprise on the planet to me," she says. "I was blown away . . . by how it was done and just the seriousness, and the funniness, and how sharing everyone else's story was so beautiful. It was a beautiful experience for me and I had no idea what it would do—what it did."
What it did was cause her phone to ring nonstop with calls asking if she was ready to tour as a lead act.
"After the film came out, I was getting calls: 'Are you gigging? You got a band?' . . . I didn't even have a manager at that time," she recalls. "So I spoke with Linda Goldstein and I just loved her. I loved her personality, I loved the way she thought, and she really helped me through getting a band and getting myself together and going out there and singing as me, as opposed to being a background singer."
True to form, even now that she is singing lead, sharing is always on the forefront of Fischer's mind when it comes to performing with her band, Grand Baton, or anyone else.
"I think the biggest lesson for me [from singing backup] was learning how to listen— listen to the other singers I'm singing with, the artist I'm singing for, listening to the band about how they react. Because that's how I work with Grand Baton: I listen to how they play and their sensitivity, and they in turn listen to me. So it's an exchange of listening and reacting," she explains.
In 2015, Fischer and Grand Baton made their Strathmore debut, during which they performed everything from several Rolling Stones' classics to Fischer's own Grammy-winning single, "How Can I Ease the Pain."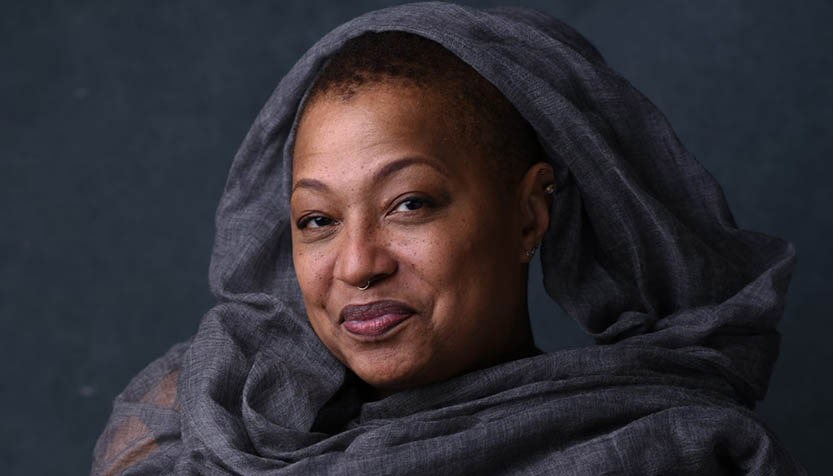 As the years have gone by, and as she's spent more and more time with these songs, Fischer has found that the music evolves with her as she evolves as a performer, a lesson that she first learned from Vandross.
"He would sing a song and it would grow with him—it would breathe and grow with him in time," she explains. "It's like a fine wine kind of vibe, where there's nothing wrong with new wine, but it's just interesting to see how they embody the music differently because they have more experiences to share with the music."
On Saturday, April 6, 2019, Lisa Fischer and Grand Baton return to Strathmore, and this time they will be joined by members of the National Philharmonic. The opportunity to share the stage with Grand Baton and the orchestra brings a "beautiful blend" to the music Fischer is excited to showcase.
"There's enough kind of freedom with what you get from the sound of the orchestra and it's just so gorgeous, that you find this other place—it's almost like another door you step through," Fischer says.
She adds, "You'll hear threads of all kinds of things [at this show]; it's just so much fun. You'll hear classical pieces, and rock pieces, and blues pieces, and beautiful sweeping melodies—and just the flood of emotion."