Strathmore has famously beautiful spaces to see and hear music. Outside presenters can rent the acoustically brilliant Concert Hall in the Music Center or the flexible club-space at AMP by Strathmore.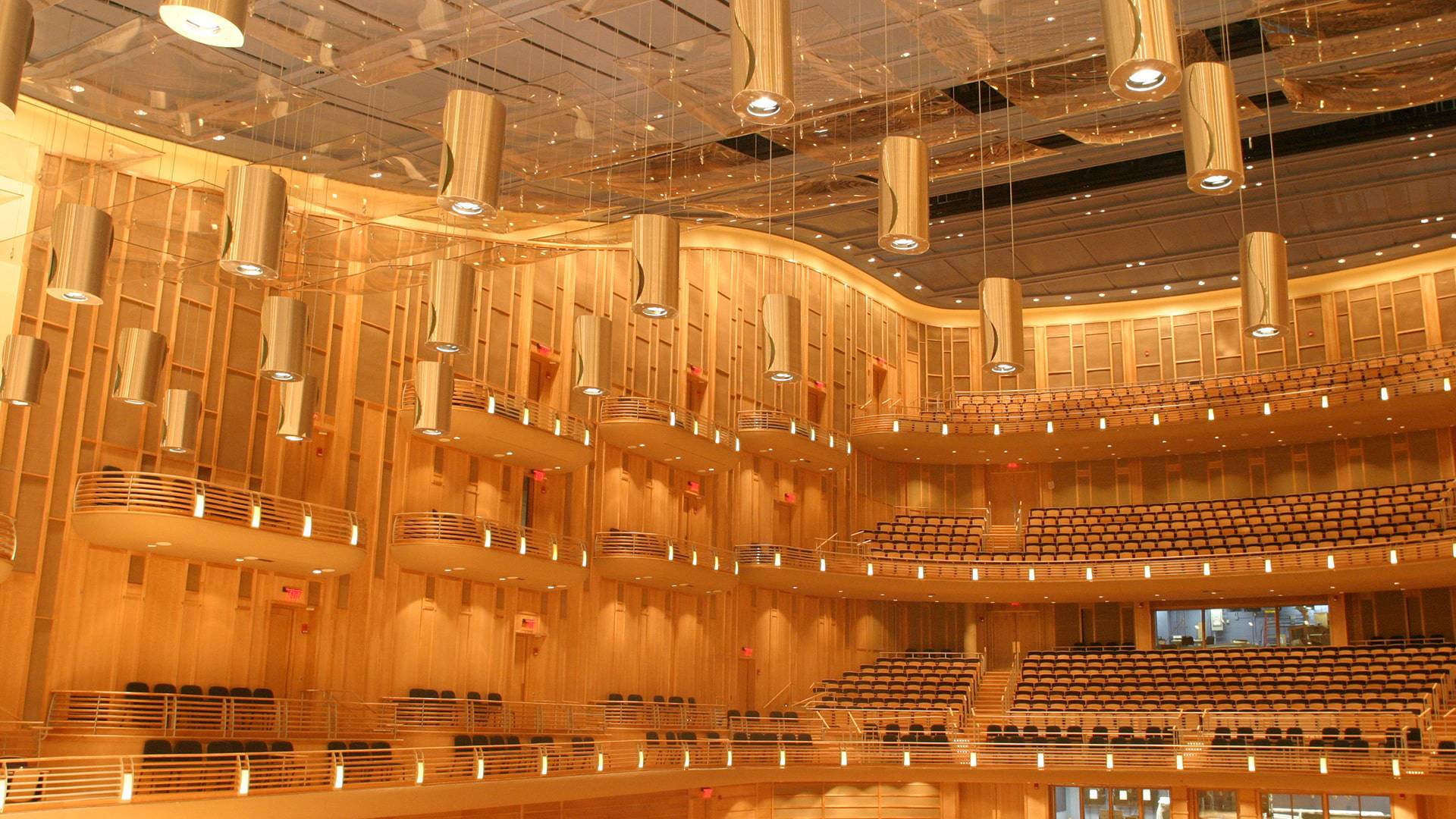 The Concert Hall
The Music Center at Strathmore
Designed by William Rawn Associates Architects, Inc, acousticians Kirkegaard Associates, and Theatre Project Consultants—the same team that designed the Ozawa Hall at Tanglewood—the Concert Hall features state-of-the-art adjustable acoustics making it pitch perfect for non-amplified events and tunable for amplified pop, folk, jazz, blues, and world music. A sprung dance floor and wide-hinged wing doors make the space wonderful for dance.
With stained white birch and bronze metal grillage walls, maple floors, clear maple and aubergine velour seats, and red birch accents, the Concert Hall is visually stunning while feeling warm and inviting at the same time. The space has a potential capacity of up to 1,976 seats. Your rental comes with the use of several impressive spaces such as the Bernard Family Foundation Pavilion and the Comcast Lounge, as well as backstage spaces and dressing rooms. Additional areas within the building may be in use for educational programs or other events during your rental.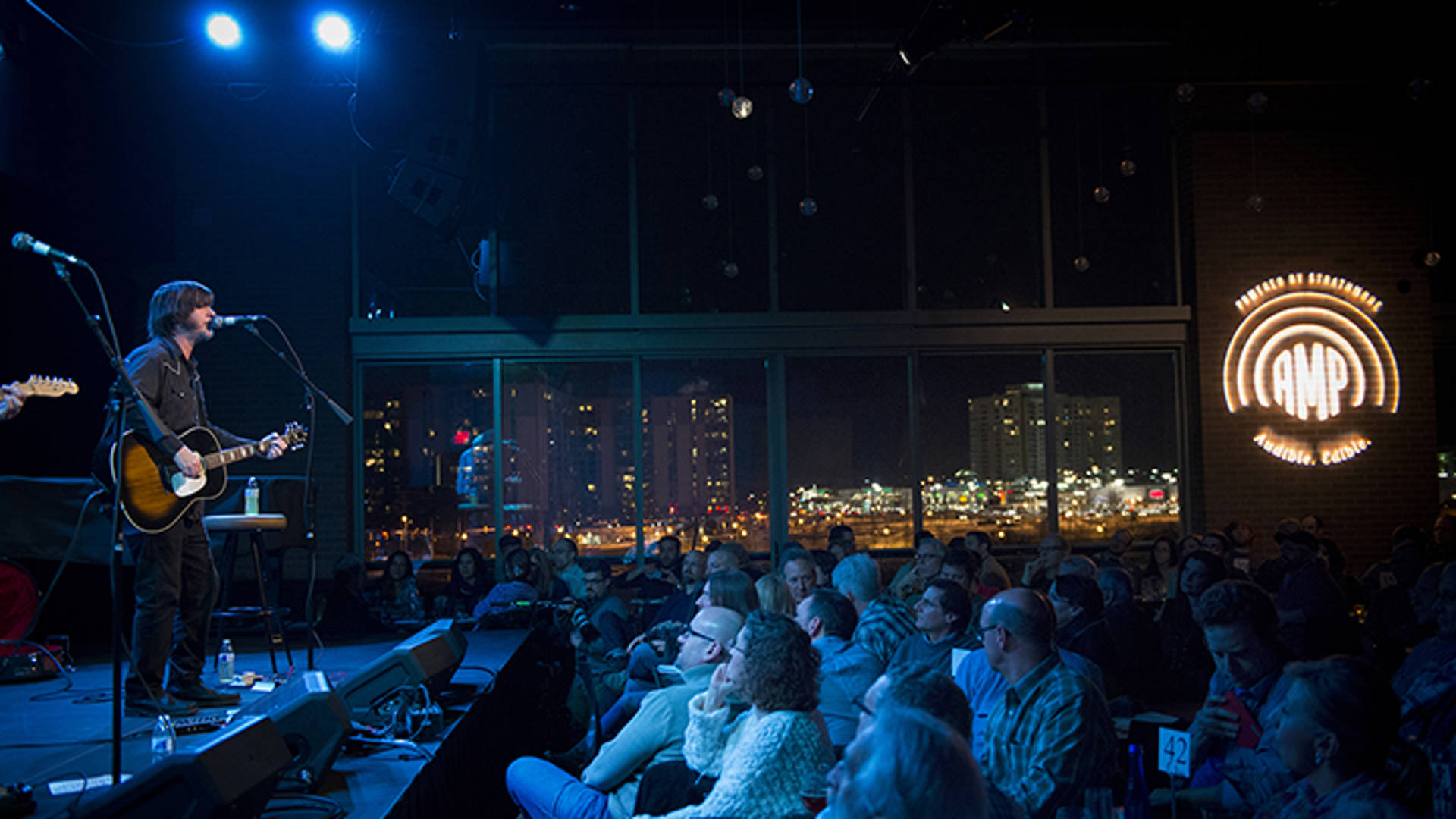 AMP by Strathmore
AMP, located just up Rockville Pike from Strathmore's main campus, is available several nights per week for special event rentals. The live music and dining concept has a capacity of 230-300 for a special event with a performance and features a 2,800 square foot concert space and 1,100 square foot lounge. AMP has top-of-the-line audio-visual capabilities—and is a great place for an intimate, memorable  event.