Class of 2024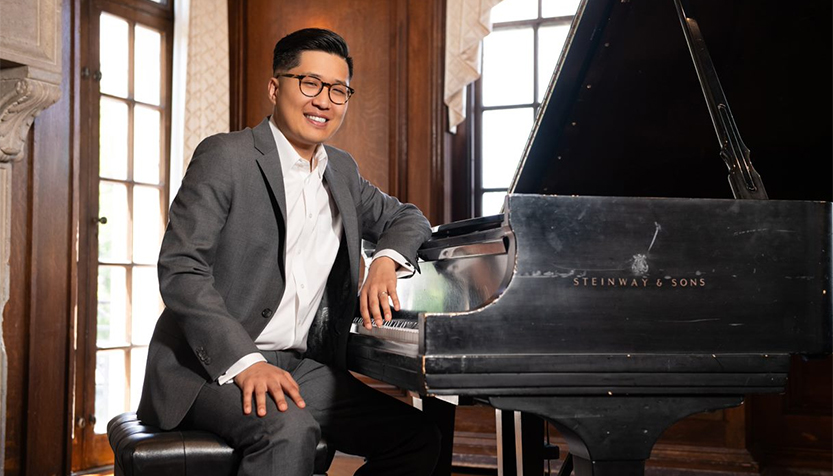 Dramatic, playful, conceptual
January: Alfred Yun
Alfred Yun is a jazz pianist, composer, teacher, producer, and audio engineer. Many of his compositions reflect his transient life and identity, drawing from his cultural background and philosophical studies. Born in Philadelphia, he lived in Korea as a child and studied traditional Korean music (gugak 국악) at the National Gugak Center. Yun has led bands at local venues, including An Die Musik Live, Franklin Park Arts Center, Mr. Henry's, and Rhizome DC, and has composed commercial scores for Kookmin University in Korea. Yun is a graduate of Berklee College of Music. 
Paired with AIR donors Karen Deasy♪ and Carolyn & Martin Shargel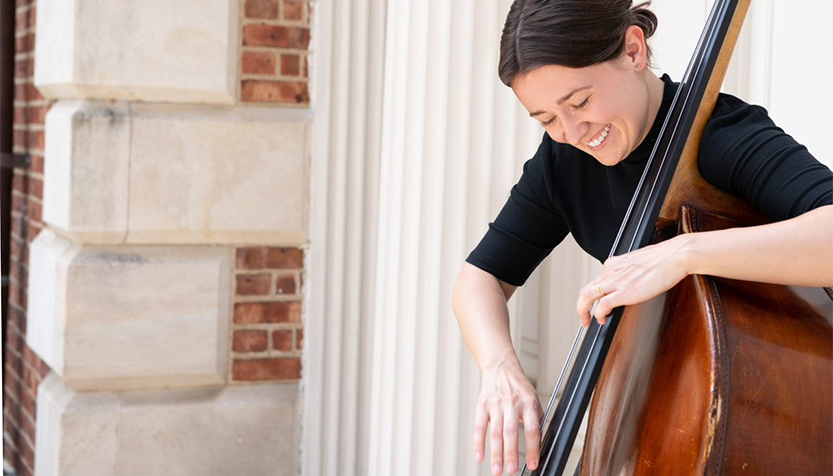 Introspective, dynamic, melodic
February: Zoë Jorgenson
Zoë Jorgenson is a bassist, composer, and educator whose work spans jazz, classical, indie, and folk music. She leads the Zoë Jorgenson Trio and regularly performs at the Washington Women in Jazz Festival, among other events. Previously, Jorgenson has toured with big bands and chamber orchestras in the Baltics, Sweden, Finland, and the Philippines, and has conducted orchestras in Bolivia. A versatile and accomplished string pedagogue, Jorgenson is working on a masters in jazz performance and teaches violin, viola, cello, and bass. 
Paired with AIR donors Daniel & Sarah Gallagher♪, Ellen & Michael Gold♪, Richard & Melba Reichard♪, and Ava Kaufman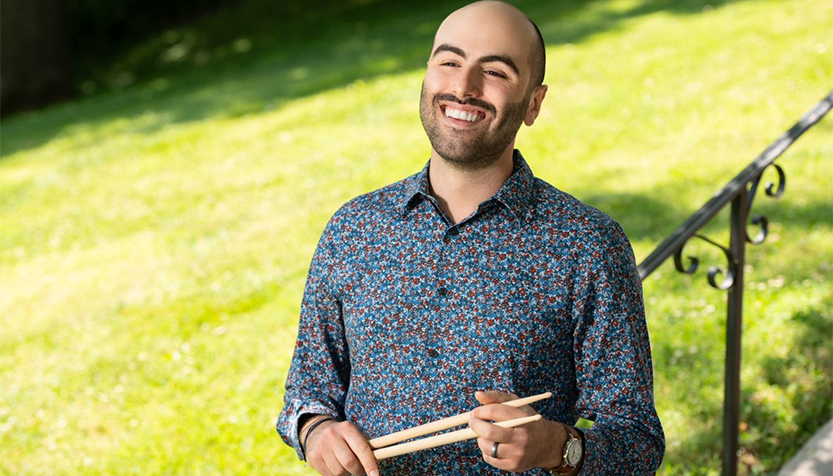 Introspective, experimental, playful
March: Marty Risemberg
Marty Risemberg is a drummer, percussionist, composer, and educator. He has recorded and toured in Japan and Hungary with the jazz fusion trio Swansong and has performed at the One Belt, One Road International Youth Music Festival with the Wammie award-winning Project Locrea. Other collaborators include Outerloop, Attic Sessions Band, and Minnush. When he's not performing, Risemberg is an educator at The International School of Music in Bethesda, Maryland. 
Paired with AIR donors Karen Lefkowitz & Al Neyman and J. Alberto Martinez & Anna Pigotti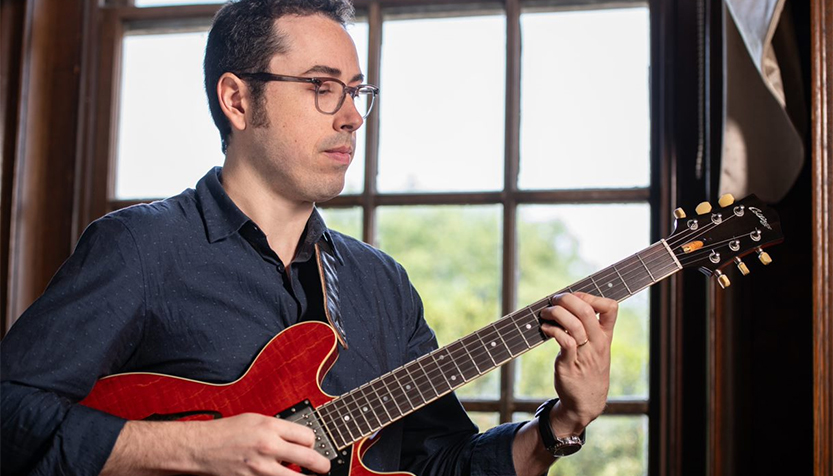 Eclectic, deliberative, adventurous
April: Parker Speirs
Parker Speirs is a guitarist, composer, and educator. Well-versed in multiple styles of music such as jazz, rock, and classical, Speirs has performed as a studio musician and sideman, in addition to his own work as a band leader and collaborator. He can be heard on albums under his own name and his crossover trio, The Inventures, as well as with artists such as Ryan Conger, Omega Horns, and Mimi Knowles. Speirs holds a master's degree in guitar studies and has led masterclasses on composition, improvisation, theory, ensemble interaction, and guitar. 
Paired with AIR donors Jamie & Jessica McIntyre♪, Tina & Art Lazerow, and Myrna Sislen  
Soulful, funky, chaotic
May: Snehesh Nag
Snehesh Nag is a multi-instrumentalist, songwriter, and educator who primarily plays the sitar, exploring Hindustani classical music as well as genres such as Western classical music and electronic. He has received international acclaim for his solo sitar performances in the US, Canada, and India. As a songwriter, he works on solo projects and collaborations, including his upcoming debut EP with double bassist Debjit Mahalanobis. Nag holds a master's degree in music technology and is currently working on augmenting his sitar to explore new avenues of creative expression.  
Paired with AIR donors Jean & Michael Hoyt♪, Dale Rosenthal & Michael Cutler♪, and Linda & Van Hubbard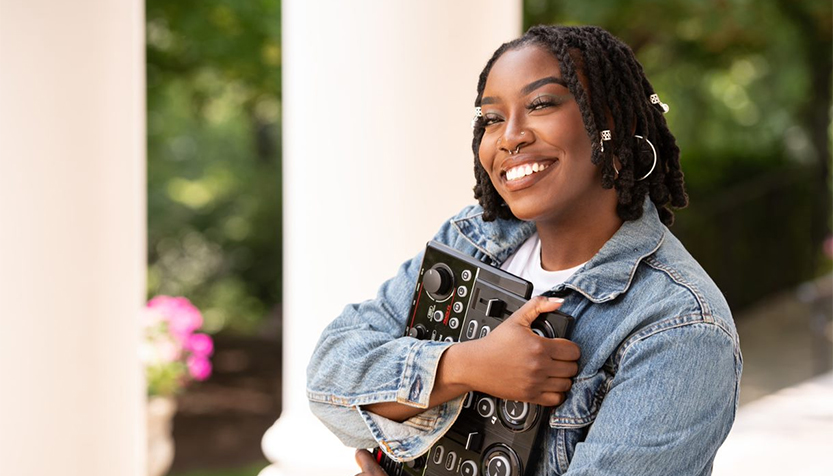 Healing, soulful, high-spirited
June: Kaiyla Gross
Kaiyla Gross is a singer-songwriter fusing gospel, R&B, and musical theater. Originally from Lusby, Maryland, Gross discovered her passion for the performing arts at Norfolk State University. A rising star in DC's theater scene, Gross has performed at Signature Theatre (The Color Purple, RENT), Olney Theatre Center (Kinky Boots, Miss You Like Hell), Folger Theatre, and Ford's Theatre. Regional productions include Ragtime at Duluth Playhouse and A Christmas Carol at Virginia Stage Company. 
Paired with AIR donors Hope Eastman & Allen Childs♪, Bayo & Funke Oyewole♪, Victoria J. Perkins♪, and HelenLouise Pettis♪ 
♪Strathmore graciously thanks our Artist in Residence Champions for their multi-year commitment and above-and-beyond support to the AIR program. 
SUPPORT YOUNG ARTISTS
Your generous support has a lasting impact on young artists in our community. Together, we help fuel their creativity, give them confidence, and support them when it matters most.
Apologies. There was an error with your donation. Please try again or contact us at donors@strathmore.org or 301.581.5145 for help.