Class of 2020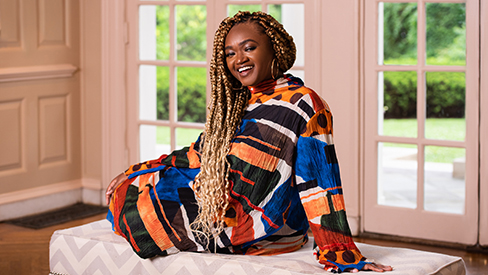 pop vocalist
AYO
Sponsored by Mrs. Patricia Haywood Moore and Dr. Roscoe M. Moore, Jr.
AYO's smooth pop vocals combined with her fearless, confident lyrics create music with empowering messages that showcase her stylistic and emotional versatility.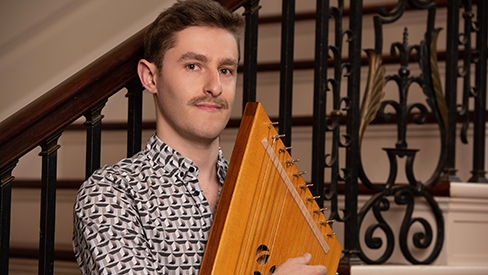 early folk instrumentalist
Niccolo Seligmann
Sponsored by Van and Linda Hubbard & Stephen and Tanya Spano
Niccolo Seligmann is fascinated by obscure folk instruments and early music. He plays over 20 acoustic instruments including viola da gamba and medieval fiddle, uniting historical and experimental music to create a unique listening experience.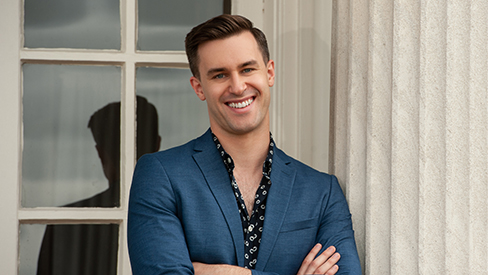 singer-songwriter
Christian Douglas
Sponsored by Richard and Melba Reichard
Christian Douglas' original music echoes his background as a classical tenor and musical theater performer, combining quality storytelling with a smooth, soulful voice. His heartfelt lyrics and acoustically-driven sound carry pop, jazz, and soul influence.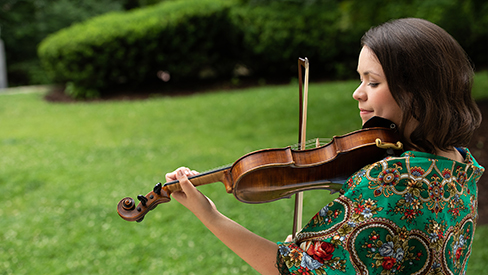 jazz violinist
Nataly Merezhuk
Sponsored by Ellen and Michael Gold & Ava Kaufman
Though Nataly Merezhuk's musicianship is rooted in classical training, she embraced the role of the violin in jazz after being drawn to its improvisational nature.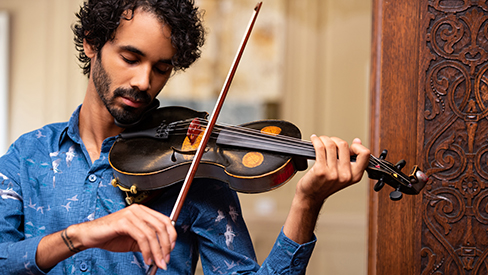 folk musician
Jake Blount
Sponsored by Sarah and Dan Gallagher
Jake Blount is a fiddler, banjoist, singer, and scholar whose performances, compositions, and research venerate and reflect the traditional music of Black and Indigenous communities in the southeastern US.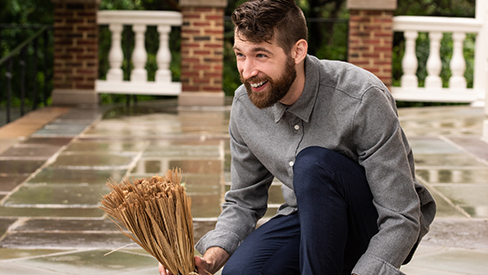 percussionist & composer
Lucas Ashby
Sponsored by Arthur and Tina Lazerow & Dale Rosenthal and Michael Cutler
Lucas Ashby's genre-bending compositions are rooted in his musical worldliness. He's played with masters of Afrofunk, Brazilian jazz, Ghanaian highlife, and more, bringing a plethora of sounds and textures to all his work.
♫ Strathmore graciously thanks our Artist in Residence Champions for their multi-year commitment and above-and-beyond support to the AIR program.
Photos by Margot Schulman
SUPPORT YOUNG ARTISTS
Your generous support has a lasting impact on young artists in our community. Together, we help fuel their creativity, give them confidence, and support them when it matters most.
Apologies. There was an error with your donation. Please try again or contact us at donors@strathmore.org or 301.581.5145 for help.