Creative writing is a tool for knowing yourself, understanding the world, and connecting with other people. Led by author Seema Reza and accomplished guest writers—including poets, memoirists, novelists, and storytellers—these community workshops follow the model developed by Community Building Art Works (CBAW) over the course of a decade of bringing people together in military and hospital settings. Each workshop is designed to help participants put their personal stories on paper in a supportive environment.
Whether you're just starting out or have been writing for years, you are welcome; no experience is required. Bring a pen, a notebook, and an open mind!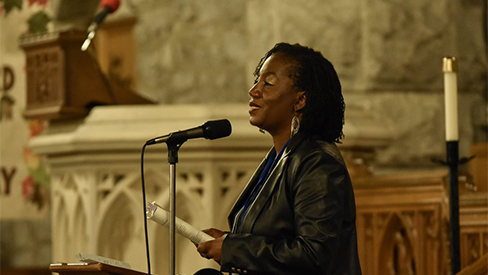 Thu, October 20 | 7PM ET
Back Down Memory Lane with Teri Ellen Cross Davis
Teri Ellen Cross Davis is the author of a more perfect Union, 2019 winner of The Journal/Charles B. Wheeler Poetry Prize and Haint, winner of the 2017 Ohioana Book Award for Poetry. She is the 2022 recipient of the Maryland State Arts Council Individual Artist Award and the Poetry Society of America's 2020 Robert H. Winner Memorial Prize. She has received fellowships and scholarships to Cave Canem, the Virginia Center for Creative Arts, Hedgebrook, Community of Writers Poetry Workshop, the Fine Arts Work Center in Provincetown, and more. Her work has appeared in print, online, and in many journals and anthologies including: Harvard Review, PANK, Poetry Ireland Review, and Kenyon Review. She is the O.B. Hardison Poetry Series Curator and Poetry Programs manager for the Folger Shakespeare Library in Washington D.C. and lives in Maryland with her husband, poet Hayes Davis and their children.
REGISTER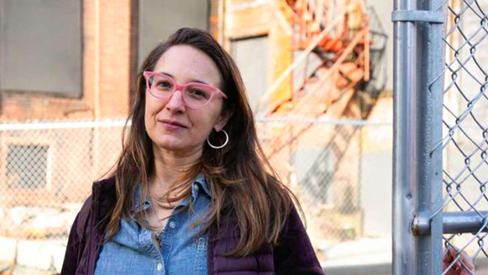 Thu, November 17 | 7PM ET
Channeling All the Voices with Sonya Huber
Sonya Huber is the author of seven books, including the award-winning essay collection on chronic pain, Pain Woman Takes Your Keys and Other Essays from a Nervous System and the new guide Voice First: A Writer's Manifesto. Her other books include Supremely Tiny Acts: A Memoir in a Day, Opa Nobody, Cover Me: A Health Insurance Memoir, and The Backwards Research Guide for Writers. Her work has appeared in the New York Times, Brevity, Creative Nonfiction, and other outlets. She teaches at Fairfield University and in the Fairfield low-residency MFA program.
REGISTER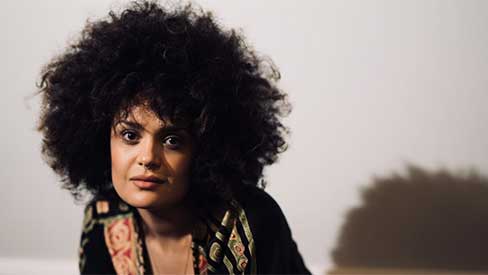 Thu, December 15 | 7PM ET
What to Do with the Memory: Finding the Way In with Diannely Antigua
Diannely Antigua is a Dominican American poet and educator, born and raised in Massachusetts. Her debut collection Ugly Music (YesYes Books, 2019) was the winner of the Pamet River Prize and a 2020 Whiting Award. She received her BA in English from the University of Massachusetts Lowell where she won the Jack Kerouac Creative Writing Scholarship; and received her MFA at NYU where she was awarded a Global Research Initiative Fellowship to Florence, Italy. She is the recipient of additional fellowships from CantoMundo, Community of Writers, Fine Arts Work Center Summer Program, and was a finalist for the 2021 Ruth Lilly and Dorothy Sargent Rosenberg Poetry Fellowship. Her work has been nominated for the Pushcart Prize and chosen for the Best of the Net Anthology. Her poems can be found in Poem-a-Day, Poetry Magazine, The American Poetry Review, Washington Square Review, The Adroit Journal, and elsewhere. She resides in Portsmouth, NH, where she is the Poet Laureate.
REGISTER