Creative writing is a tool for knowing yourself, understanding the world, and connecting with other people. Led by author Seema Reza and accomplished guest writers—including poets, memoirists, novelists, and storytellers—these community workshops follow the model developed by Community Building Art Works (CBAW) over the course of a decade of bringing people together in military and hospital settings. Each workshop is designed to help participants put their personal stories on paper in a supportive environment.
Whether you're just starting out or have been writing for years, you are welcome; no experience is required. Bring a pen, a notebook, and an open mind!
Registration closes at 4pm before each session so we can prepare.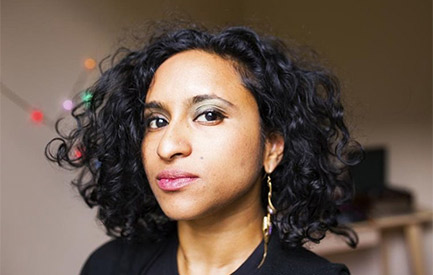 Thu, February 16 | 7PM ET
Wander with Wonder with Tarfia Faizullah
TARFIA FAIZULLAH is the author of two poetry collections, REGISTERS OF ILLUMINATED VILLAGES (Graywolf, 2018) and SEAM (SIU, 2014). Tarfia's writing appears widely in the U.S. and abroad in the Daily Star, Hindu Business Line, BuzzFeed, PBS News Hour, Huffington Post, Poetry Magazine, Ms. Magazine, the Academy of American Poets, Oxford American, the New Republic, the Nation, Halal If You Hear Me (Haymarket, 2019), and has been displayed at the Smithsonian, the Rubin Museum of Art, and elsewhere.  
The recipient of a Fulbright fellowship, three Pushcart prizes, and other honors, Tarfia presents work at institutions and organizations worldwide, and has been featured at the the Liberation War Museum of Bangladesh, the Library of Congress, the Fulbright Conference, the Lannan Center for Poetics and Social Practice, the Radcliffe Seminars, NYU, Barnard, UC Berkeley, the Poetry Foundation, the Clinton School of Public Service, Brac University, and elsewhere. 
REGISTER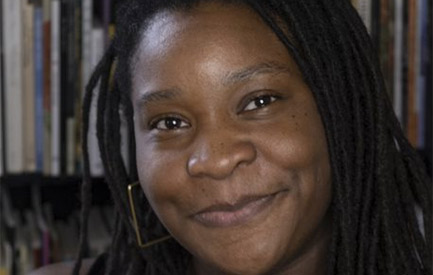 Thu, March 16 | 7PM ET
Writing Ourselves into Place with Maya Marshall
Maya Marshall is a poet, professor, writer, and editor. She is the author of the full length poetry collection All the Blood Involved in Love and cofounder of underbelly, the journal on the practical magic of poetic revision. Marshall has taught at Emory University, Northwestern University and Loyola University Chicago. She holds fellowships from MacDowell and Cave Canem among others. You can find her writing in the Boston Review, Crazyhorse, Best New Poets, and elsewhere. 
REGISTER
Registration closes at 4pm before each session so we can prepare.
Check back soon for more information on instructors for the remaining dates.