With its soaring glass walls and windows throughout, beautiful natural light fills interior spaces of the Music Center, and the accents of natural wood make the spaces warm and inviting. A 6-story glass wall in the Lockheed Martin Lobby overlooks a 16-acre site of greenery.
Parking and access couldn't be easier with the adjacent Grosvenor-Strathmore Metro garage connected to the Music Center via an enclosed pedestrian Carlton R. Sickles Memorial Sky Bridge. State of the art building automation and security systems and on-site staff ensure safe and secure events for your guests.
The Music Center is an iconic venue, with spaces of many sizes to meet every host's needs.
Weddings
Private parties and black-tie galas
Product launches
Corporate meetings & conferences
Meetings, workshops, and training sessions
Television broadcasts
Mitzvahs and milestone events
Wedding or baby showers
Concerts
Pre-concert and post-concert receptions
Catering in Music Center spaces is provided by Ridgewells.
Spaces in the Music Center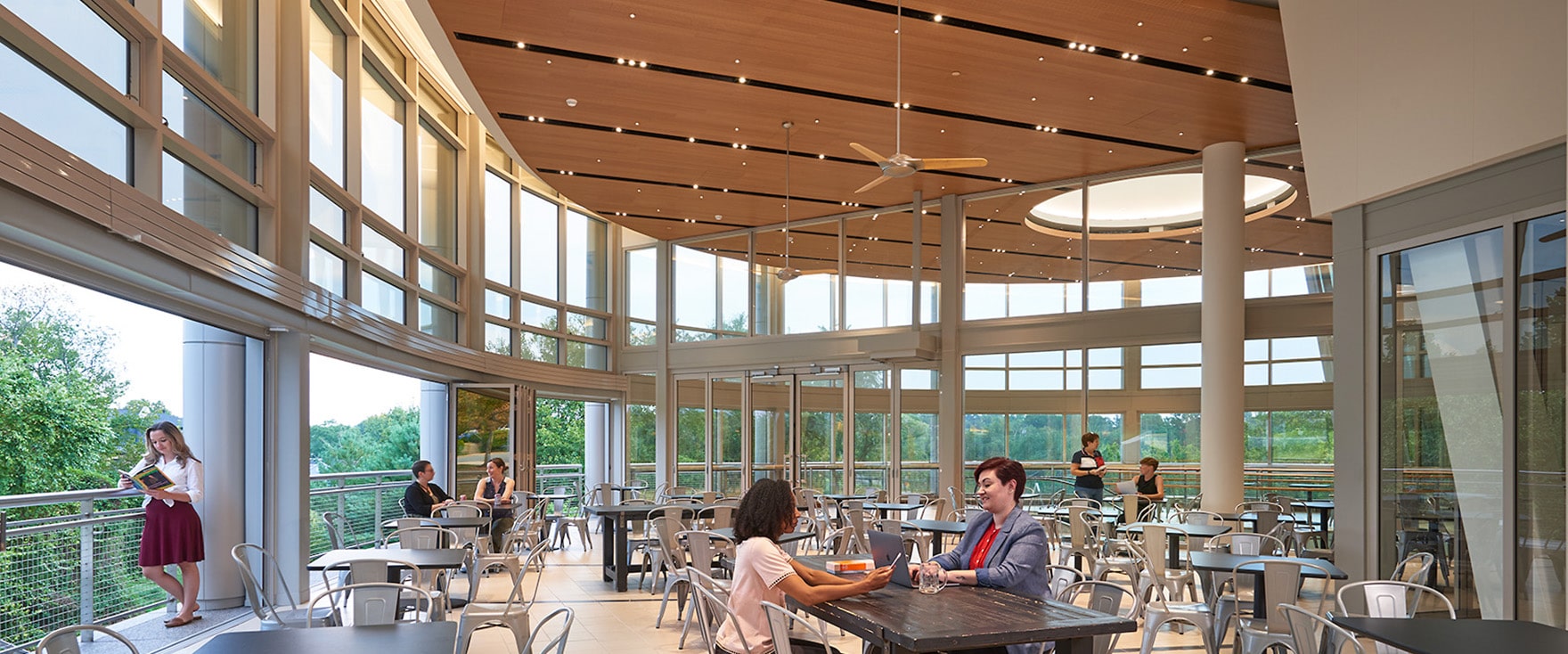 The Pavilion
The new Bernard Family Foundation Pavilion in the Music Center offers a stunning option for an open-air event with retractable walls that open to the beautiful wooded campus at Strathmore. Bright and flexible, this space comes with tables and chairs to use for your event (these can be removed for a fee if you prefer to bring your own rentals). Contact us to learn more. Can be used alone or in conjunction with other rental spaces.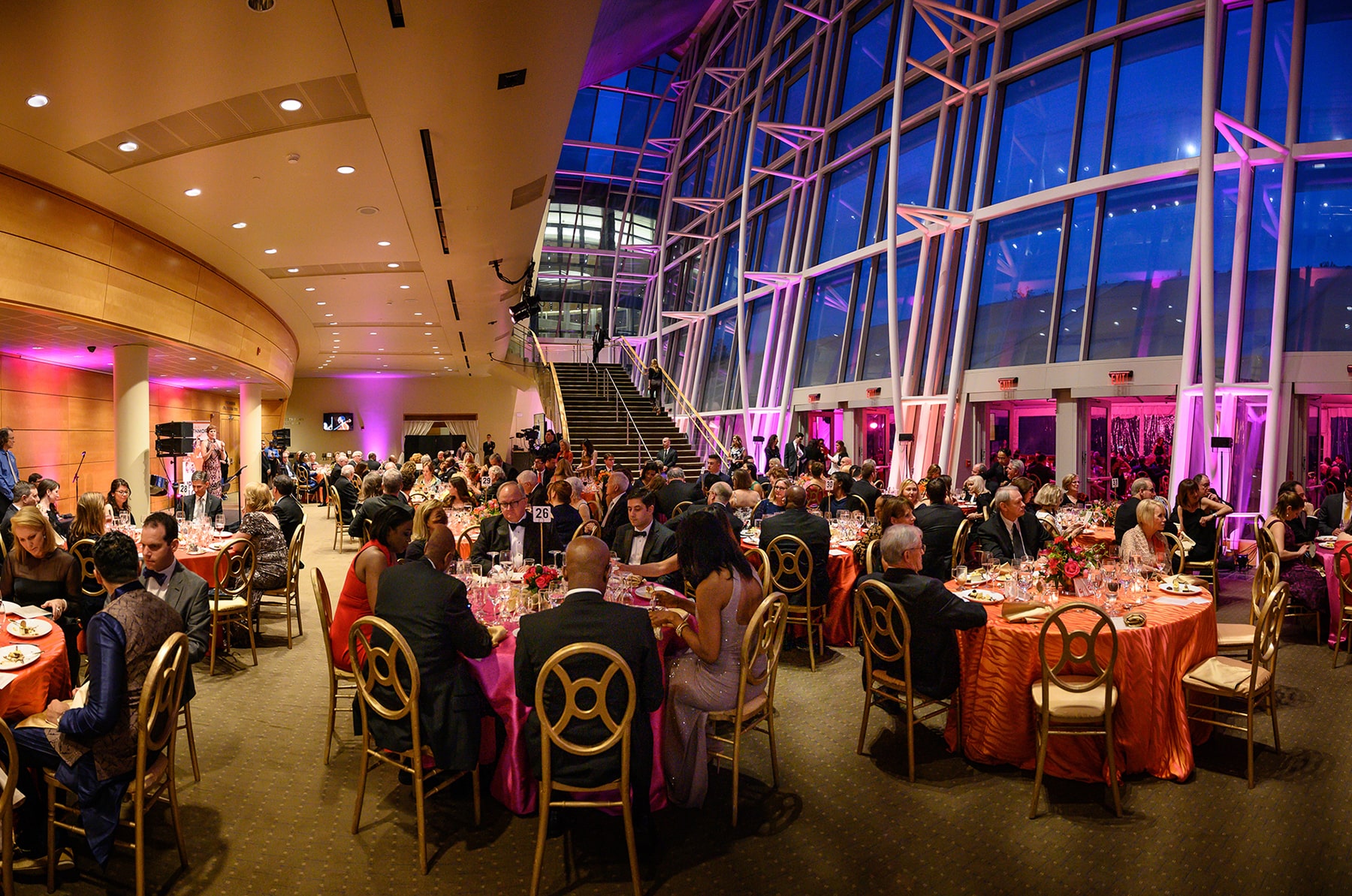 The Lockheed Martin Lobby
The soaring 65-foot high fritted glass curtain wall in the Lockheed Martin Lobby looks out onto green wetlands by day and reflects light in the evenings to form a beautiful intricate pattern. Serving as the main entry point to the Concert Hall on the Orchestra level, there are two other adjoining lobby areas at the Promenade and Grand Tier levels which overlook this magnificent space. Doors at the Orchestra level open up to an adjacent Outdoor Terrace, which may be tented for private events. 
Capacities:
Lockheed Martin Lobby (Orchestra level):
Banquet seating ~ 230  
Banquet seating with dance floor ~ 190
Standing reception ~ 275
Outdoor Terrace (off the Lockheed Martin Lobby): 
Banquet seating ~ 100 
Standing reception ~ 150
Promenade Tier Lobby:
Banquet seating ~ 100
Standing reception ~ 150
Additional space is available in the Grand Tier Lobby, Pavilion, Comcast Lounge, and Promenade walk.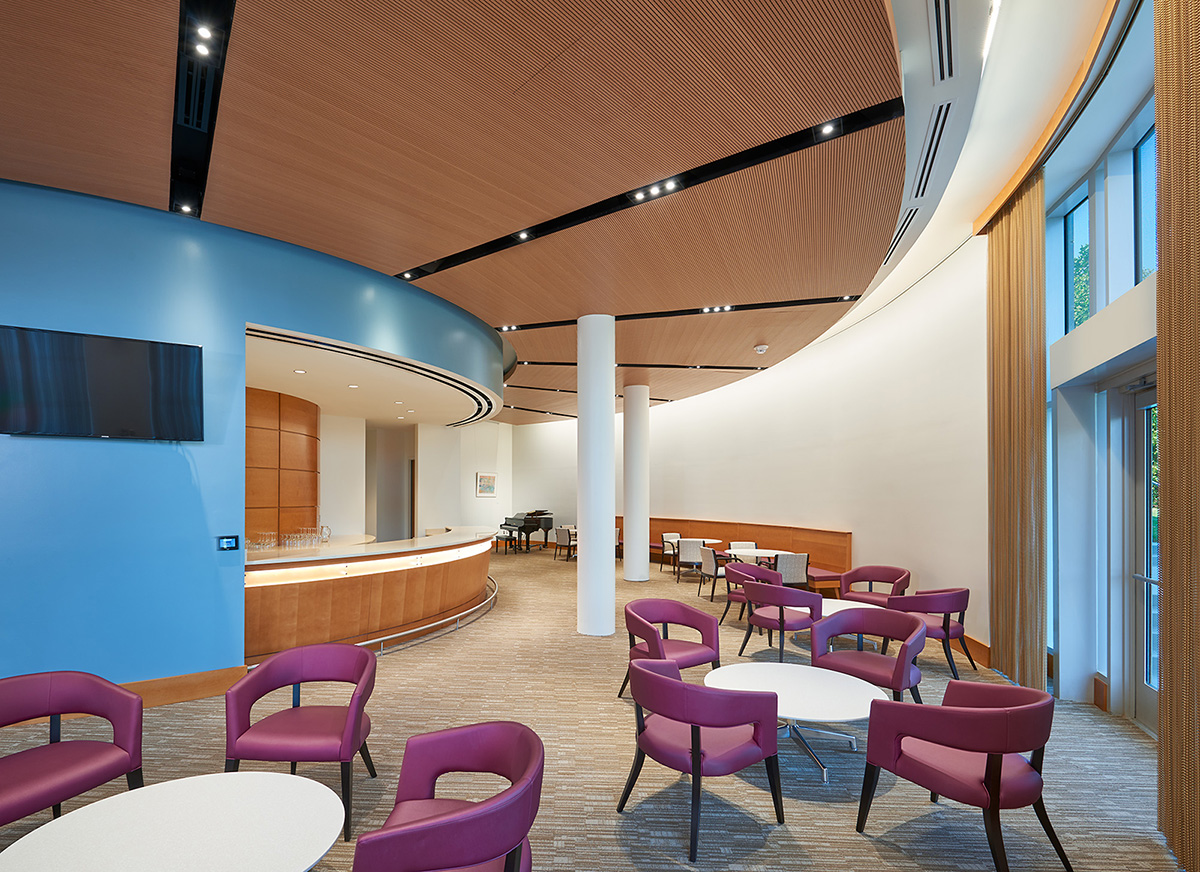 The Comcast Circles Lounge
Immediately adjacent to the Lockheed Martin Lobby, this private reception room is perfect for intimate gatherings. The curved shape of the room reflects the arc of the roofline, and the warmth of the wood and moss green carpeting from Lockheed Martin Lobby carry through into the Lounge. A curved glass outer wall has doors which open to the Outdoor Terrace. Normally outfitted with a mix of comfortable couches and small cocktail tables, the space may be used as is, or transformed to a banquet-style reception area. A private curved bar with granite countertops services the Comcast Circles Lounge.
Capacity and Amenities
Banquet seating ~ 80 (including 6 seated at the built-in curved bar)
Stand-up reception ~ 100
Private coatroom and restrooms
Sound system with cassette, CD, and DVD players & iPod outlet (microphone outlets available).