With 3 unique and beautiful venues, we have your special day covered. 
Strathmore's venues are conveniently located just steps from Metro and major thoroughfares, including the Capital Beltway (I-495) and I-270. Directions & parking details.
For information, please contact our Private Events Team at rentals@strathmore.org or 301.581.5255 and we'll be happy to help you customize your big day.
Our venues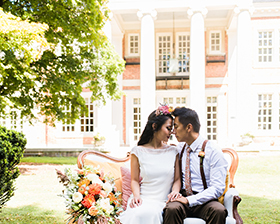 Historic. Artistic. Charming.
Weddings at the Mansion
It's hard to imagine a more beautiful setting for a wedding — a magnificent Georgian mansion set high upon a hill, surrounded by centuries-old trees, flowering shrubs and perfectly manicured lawns... and inside, marble and polished oak, glittering chandeliers, gleaming brass fixtures, towering Palladian windows, and a sweeping staircase that just begs for a bridal procession. During your rental, your event is the only one taking place in the Mansion. 
Capacity
Seated Dinner ~ 100
Standing Reception ~ 200
Explore Mansion Weddings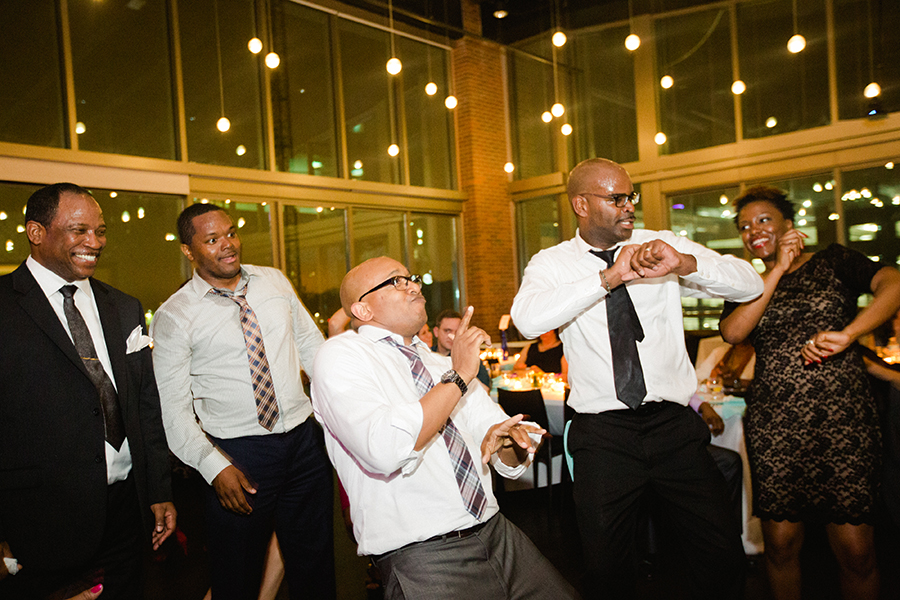 Modern. Industrial. Cool.
Wedding Receptions at AMP
AMP is a unique, contemporary venue created to stage amazing events. Located at Pike & Rose just over a mile from the main Strathmore campus, AMP has a flexible layout, floor to ceiling windows that open up to Juliet balconies, and a comfortable pre-function space, it's ideal for everything from wedding receptions to milestone parties.
Capacity
Seated ~ 150  /  Standing Reception ~ 200-250 
Explore private events at AMP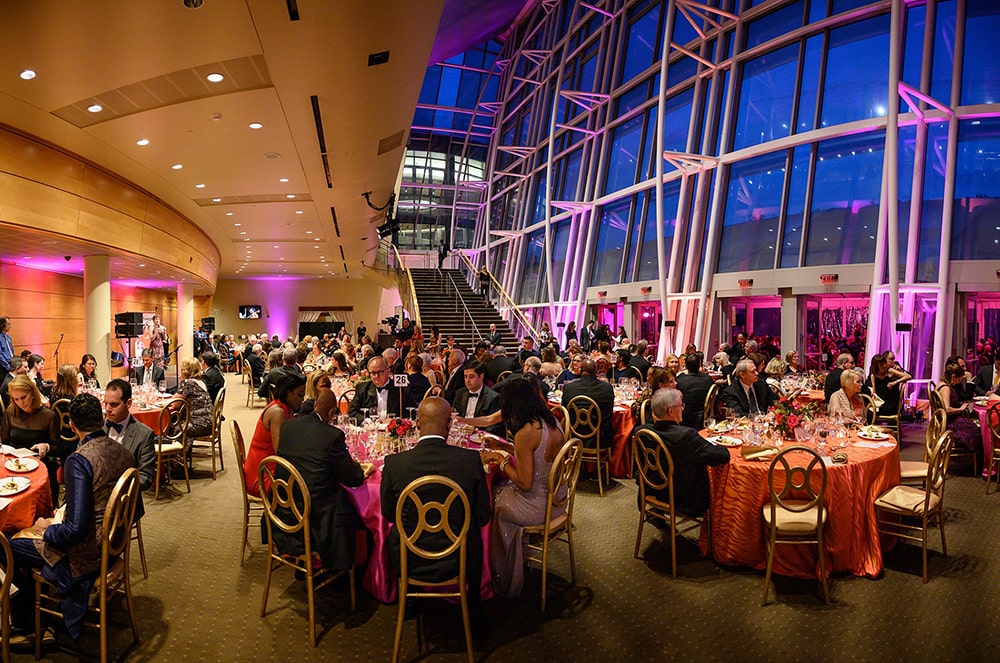 Contemporary. Striking. Expansive.
Weddings at The Music Center
The Music Center takes its cues from the rolling hills and park-like setting with a softly undulating roof that appears to merge into the hills of the Strathmore property. With its soaring glass walls and windows throughout, beautiful natural light fills interior spaces of the Music Center, and the accents of natural wood make the spaces warm and inviting. A 6-story glass wall in the Lockheed Martin Lobby overlooks a 16-acre site of green hills. An outdoor terrace is available for tenting to increase capacity. 
Capacity
Lockheed Martin Lobby (Orchestra level): Banquet seating with dancefloor ~ 190  /  Standing reception ~ 275

Outdoor Terrace (off the Lockheed Martin Lobby): Banquet seating ~ 100  /  Standing reception ~ 150
Many other flexible spaces are also available within the Music Center to help you create the perfect event. Share your vision with us!
Explore Private Events at the Music Center
Wedding Testimonials 
"I cannot say enough good things about our experience at the Mansion and how grateful that we were able to have our wedding there." -Caitlin
"Thanks again — so much, really.  You guys are such a joy to work with." -Ashley
"Thank you so much for working with us to assemble such a wonderful event!" -Christine
"We've reflected on our amazing ceremony multiple times a day since Sunday. We are still on cloud 9. We were so delighted to be surrounded by so much love from our family and friends who were in-person and virtually. We are sorry to hear that you all can't accept our offered gratuity. You all went above and beyond and we truly appreciated it and it didn't go unnoticed." -Maurice
"Thank you again for hosting our friends and family on our special day! Everything went well and we are very pleased with how it turned out."
"Just wanted to say thank you so much for everything you did for our wedding. We had such a wonderful day! Strathmore really was such a lovely venue and I really appreciate your flexibility and willingness to accommodate our requests as we planned the wedding. Everything was so beautiful, and we really are very happy."
"Thanks, so much for making Saturday extra special - it was such a joy to work with you all and the mansion was just beautiful."