Strathmore is proud to partner with local, popular South Asian artists and community leaders to celebrate the vibrant South Asian cultural arts in our region.
Before enjoying our highly-anticipated Anouska Shankar presentation, listen to live-electronic beats and meet visual artists who will be on-site to share and sell their artwork. 
In partnership with the DC South Asian Arts Council, experience a special preview of the upcoming DC South Asian Film Festival, which showcases alternative cinema from India, Pakistan, Afghanistan, Bangladesh, Nepal, Bhutan, Tibet, and Sri Lanka. 
Musical Performer:  
DJ Vishal Kanwar 
Visual Artists:
Sweta Shah 
Trisha Gupta 
Aishwariya Chandrasekar 
Ghavuri Kumar 
Co-presented with the
DC South Asian Arts Council Inc.
The DC South Asian Arts Council Inc. (DCSAACI) is a Not for Profit (501) ©(3) non-profit organization that provides opportunities to South Asian artists to showcase talent via films, dance, books and art.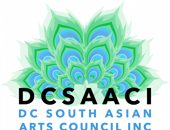 This event is part of Strathmore's Windows series of performances and accompanying programs. Learn more
Meet the Artists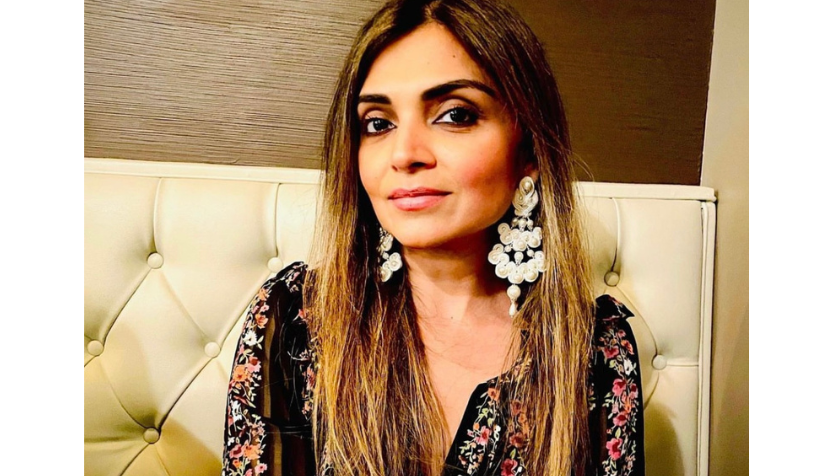 Sweta Shah
Sweta Shah is an artist specializing in abstract and semi-abstract styles in mixed media. Her work has been showcased by numerous art galleries around the DC metropolitan area, including The Torpedo Factory Art Center, The Athenaeum, Mclean Projects for the Arts, The Target Gallery and The Gallery B to name a few. She has been represented by The Amsterdam Whitney Gallery in New York since 2020 and has participated in over 50 group shows at local and international galleries. Sweta has been featured in the Washington Post Art and Style section on multiple occasions and her work has been recognized by the Katzen Arts Center at American University. Her work, "Requiem for a Dream", an abstract interpretation of the mind, was published in 2021. During the pandemic she worked on the "Embrace" series for which she received multiple Best in Show Awards. "Caste" and "Black Lives Matter" are collections of abstract paintings bringing to light socially relevant causes and have been showcased by international galleries going on to receive numerous recognitions. After studying economics with a minor in art in Mumbai, she came to study at The Massachusetts College of Art in Boston and completed her studies at the Fashion Institute of Technology in New York City.  Sweta currently resides in Northern Virginia.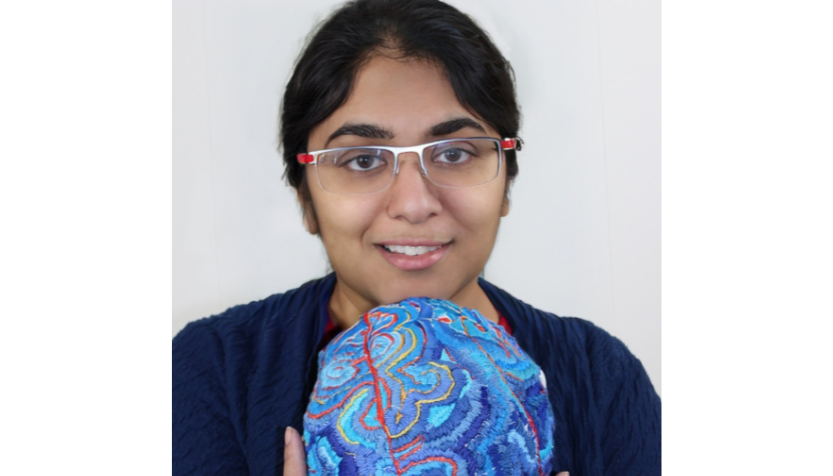 Trisha Gupta
Trisha Gupta is a contemporary artist, community activist, and educator. Her work is heavily influenced by her Indian-American heritage and explores themes of social inequality, colonialism, mental health, and immigration.  
 After being trained in the Western tradition of woodblock printing, Gupta returned to her home in Rajasthan to learn about Indian Woodblock carving. In particular, she learned about Indian block printing with natural plant-based dyes. She specializes in using natural pigments derived from traditional Indian plant sources to create colors that are used in her prints, paints, and dyes. 
Trisha is committed to preserving traditional folk art and fine Indian printmaking so she's made it a part of her practice to teach Asian printmaking processes like Indian woodblock printing, Japanese woodblock, and viscosity. She has taught with the Smithsonian, the Robert Blackburn Printmaking workshop, and Yellowbarn.  
She believes in art as a platform for social change. As an Occupational Therapy candidate at Columbia's College of Physicians and Surgeons in New York, she has taught art to diverse populations in schools, homeless shelters, and off  Rikers Island. She previously ran the Studio In Sight program for Cornerstone Montgomery and is honored to continue to teach and represent a variety of artists living with mental health issues. She has also run events at the Sandy Spring Museum and VisArts, in partnership with Amnesty International. Her ongoing project,  A Table for Everyone,  hosts community dinners and public art projects to introduce new immigrants to the community.  
Currently, Gupta is pursuing her graduate degree at MICA from the Mount Royal school. Her work is listed in the New York Public Library collection, the Art students League, and in collections internationally and domestically. She currently runs a communal studio out of Burtonsville, MD.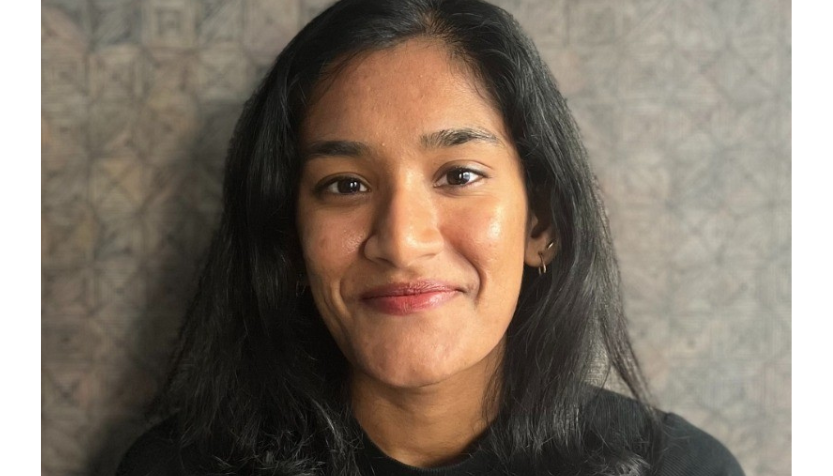 Aishwariya Chandrasekar
Aishwariya Chandrasekar is a visual and traditional artist whose drawings and embroidery pieces explore concepts that drive her curiosity, such as human behavior, cultural formations, and social change. With the support of Maryland State Arts Council Folklife Apprenticeship grants in 2010 and 2022, she has been trained in the traditional Indian art form of Kolam by Shanthi Chandrasekar. Aishwariya holds a BSc. in Psychology with a minor in Neuroscience, a BSc. in Business Management, and an MSc. in Social Anthropology - her interdisciplinary background informs and contributes to her artistic practice. 
Ghavuri Kumar
Ghavuri Kumar is a Maryland based artist & educator. She earned her BFA in Fashion Design from Columbus College of Art & Design in Columbus, Ohio. Ghauri is a lover of dogs, nature and all things minimal.  And enjoys learning new techniques & experimenting with different mediums.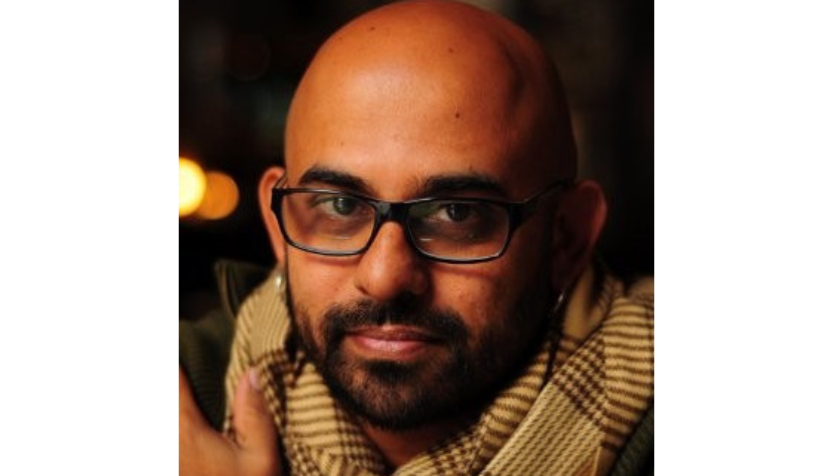 Vishal Kanwar ("v:k")
Since 1998, Vishal Kanwar ("v:k") has been a fixture in the Global Electronica scene, first as a live installationist and for the past many years as a DJ and tabla player who has delighted audiences across the US, Europe and India. With an ever-growing list of collaborations to his credit, v:k has held residencies and featured appearance at global electronica events, including Kollektiv (NY & DC), Avaaz (NYC), electroganic (DC), SubCulture (DC & New Delhi), Mischief (DC), Freakeasy / Resonate (Chicago) and Sutra (DC). He is a co-founder and resident DJ with Meso Creso, a global electronica music camp that tours US festivals every summer, and he has produced numerous world music performances through Global Groove, which he founded in 1999. 
His performances alongside acclaimed artist-producers Karsh Kale, Janaka Selekta, Radiohiro, Cheb i Sabbah, MIDIval Punditz, DK a.k.a. Bollygirl, dimmsummer, Zakhm, Dhakfu, and Thievery Corporation have made an indelible impression in the world of global electronica. He has also shared the stage with globetrotting artists like QuestLove, DJ Goldie, Freq Nasty, Nickodemus and many more. Last summer's main stage appearance at Beglika (one of the largest music festivals in the Balkans) was met with massive support in the media. 
v:k's DJ sets have garnered countless accolades for their diversity, lush soundscapes and undeniable danceability. Listening to one of his sets is a sonic journey across continents and cultures — tribal African rhythms slide under Indian sufi vocals and rich organic drums, then crash into magnificent selections from Planet Bass. He is equally adept at effortlessly blending bhangra with gnawa, and rich dubstep with floor-shaking drum & bass, breaks and organic world beats. Many of his DJ sets also incorporate live classical Indian tabla, Latin & African percussion, and collaborations with a host of MCs, spoken word artists and bellydancers. 
As a traveling DJ, v:k has brought his brand of electronica infused with classical south asian elements to dance floors in nearly every major city in the US and South Asia, from Mumbai to San Francisco. This summer marks his return to the US festival scene after nearly two years in India and the Balkans, during which time he has collected loads of underground beats rarely heard in the US. 
v:k's work is equally influenced by the serenity of the Himalayas, the desert dwellers of Black Rock City, the bustle of New Delhi and the hustle of NYC. His sunrise sets at Burning Man's famed Hookahdome and with Meso Creso at PEXSF are lush and beautiful — his selection of crushing basslines at Chicago's Freakeasy and Resonate are equally satisfying to the soul.