Animal Kingdom
All Beasts Great & Small
Tue, September 5–Sat, October 28
Animals inspire artists to create in innumerable ways. From the flamingo to the peacock, their colors amaze.  Their textures are as diverse as the fur on a yak to the scale of a fish.  In motion, none is more graceful than the leopard or as teetering as a penguin and they range in form from a mammoth Blue Whale to a miniscule Patu Digua Spider.  Whether they are human companions, fierce hunters, or wanderers of the waves, we cannot escape our fascination with depicting their likeness in detail or in abstraction.  Animal Kingdom explores the wonderful, whimsical, and wild interpretations of animals through the mind of photographers, printmakers, sculptors and more. 
Banner: Sheep by WS Mitchell; Red Panda by Bo Woo
Visit Strathmore.org/Mansion to find current Mansion hours and plan your visit.

@Exhibitions.At.Strathmore
Opening Reception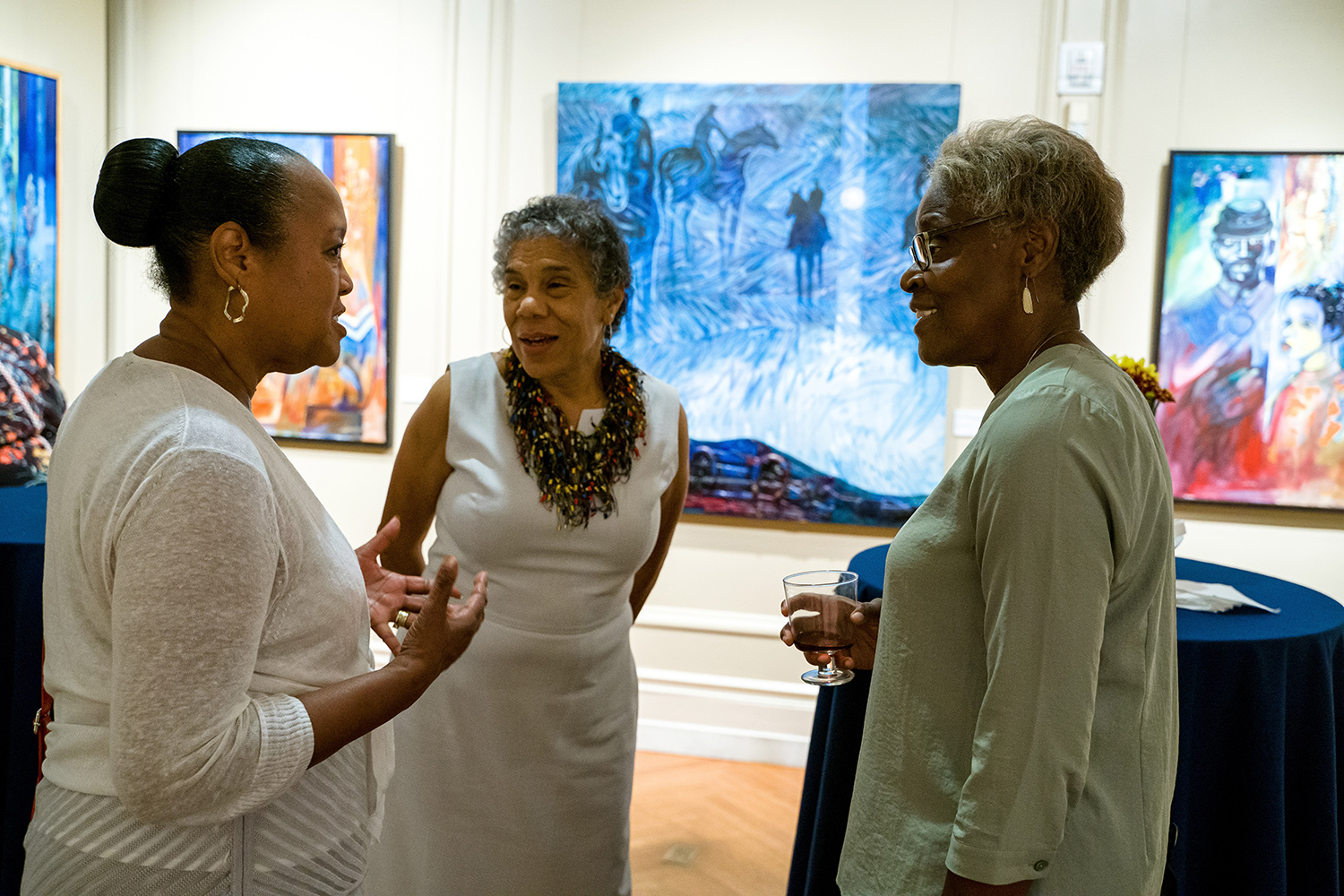 Thu, September 14 | 7pm
RSVP
Please note that we expect demand to exceed our capacity for this opening. Thank you for your patience and for moving through the galleries at a reasonable pace to allow others to enjoy the exhibition and greet the artists. 
Support Exhibitions
Your gift brings renowned artists, exhibitions, and curators to our galleries—all while keeping admission free of charge.
Apologies. There was an error with your donation. Please try again or contact us at donors@strathmore.org or 301.581.5145 for help.