Strathmore is proud to partner with local, popular South Asian artists and community leaders to celebrate the vibrant South Asian cultural arts in our region.
Before enjoying our highly-anticipated Anouska Shankar presentation, listen to live-electronic beats and meet visual artists who will be on-site to share and sell their artwork. 
In partnership with the DC South Asian Arts Council, experience a special preview of the upcoming DC South Asian Film Festival, which showcases alternative cinema from India, Pakistan, Afghanistan, Bangladesh, Nepal, Bhutan, Tibet, and Sri Lanka. 
Musical Performance by:  
v:shal kanwar  
Visual Artists:
Sweta Shah 
Trisha Gupta 
Aishwariya Chandrasekar 
Ghavuri Kumar 
Co-presented with the
DC South Asian Arts Council Inc.
The DC South Asian Arts Council Inc. (DCSAACI) is a Not for Profit (501) ©(3) non-profit organization that provides opportunities to South Asian artists to showcase talent via films, dance, books and art.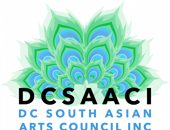 This event is part of Strathmore's Windows series of performances and accompanying programs. Learn more
Meet the Artists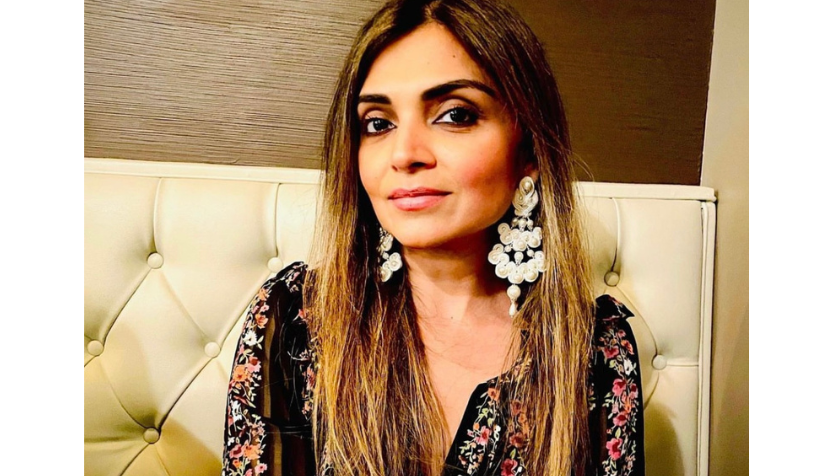 Sweta Shah
Sweta Shah is an artist specializing in abstract and semi-abstract styles in mixed media. Her work has been showcased by numerous art galleries around the DC metropolitan area, including The Torpedo Factory Art Center, The Athenaeum, Mclean Projects for the Arts, The Target Gallery and The Gallery B to name a few. She has been represented by The Amsterdam Whitney Gallery in New York since 2020 and has participated in over 50 group shows at local and international galleries. Sweta has been featured in the Washington Post Art and Style section on multiple occasions and her work has been recognized by the Katzen Arts Center at American University. Her work, "Requiem for a Dream", an abstract interpretation of the mind, was published in 2021. During the pandemic she worked on the "Embrace" series for which she received multiple Best in Show Awards. "Caste" and "Black Lives Matter" are collections of abstract paintings bringing to light socially relevant causes and have been showcased by international galleries going on to receive numerous recognitions. After studying economics with a minor in art in Mumbai, she came to study at The Massachusetts College of Art in Boston and completed her studies at the Fashion Institute of Technology in New York City.  Sweta currently resides in Northern Virginia.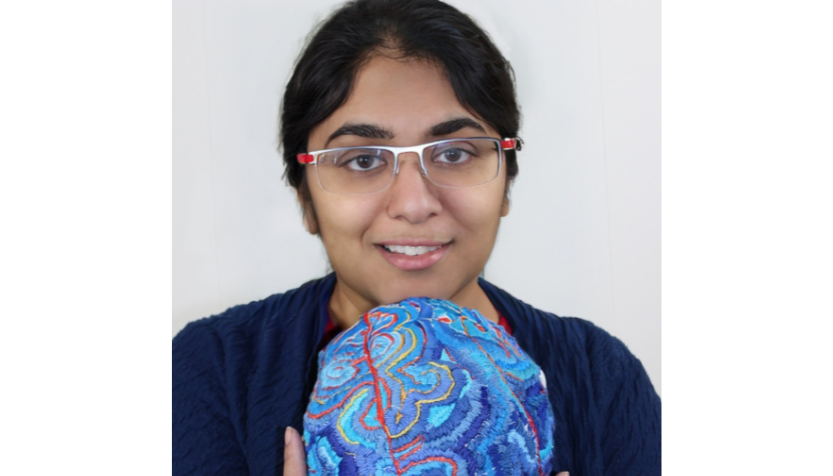 Trisha Gupta
Trisha Gupta is a contemporary artist, community activist, and educator. Her work is heavily influenced by her Indian-American heritage and explores themes of social inequality, colonialism, mental health, and immigration.  
 After being trained in the Western tradition of woodblock printing, Gupta returned to her home in Rajasthan to learn about Indian Woodblock carving. In particular, she learned about Indian block printing with natural plant-based dyes. She specializes in using natural pigments derived from traditional Indian plant sources to create colors that are used in her prints, paints, and dyes. 
Trisha is committed to preserving traditional folk art and fine Indian printmaking, making it a part of her practice to teach Asian printmaking processes like Indian woodblock printing, Japanese woodblock, and viscosity. She has taught with the Smithsonian, the Robert Blackburn Printmaking workshop, and Yellowbarn.  
She believes in art as a platform for social change. As an Occupational Therapy candidate at Columbia's College of Physicians and Surgeons in New York, she has taught art to diverse populations in schools, homeless shelters, and off  Rikers Island. She previously ran the Studio In Sight program for Cornerstone Montgomery and is honored to continue to teach and represent a variety of artists living with mental health issues. She has also run events at the Sandy Spring Museum and VisArts, in partnership with Amnesty International. Her ongoing project,  A Table for Everyone,  hosts community dinners and public art projects to introduce new immigrants to the community.  
Currently, Gupta is pursuing her graduate degree at MICA from the Mount Royal school. Her work is listed in the New York Public Library collection, the Art students League, and in collections internationally and domestically. She currently runs a communal studio out of Burtonsville, MD.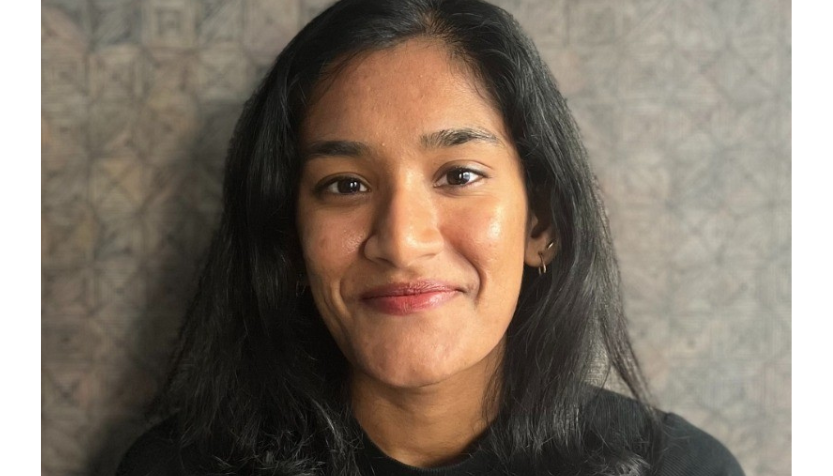 Aishwariya Chandrasekar
Aishwariya Chandrasekar is a visual and traditional artist whose drawings and embroidery pieces explore concepts that drive her curiosity, such as human behavior, cultural formations, and social change. With the support of Maryland State Arts Council Folklife Apprenticeship grants in 2010 and 2022, she has been trained in the traditional Indian art form of Kolam by Shanthi Chandrasekar. Aishwariya holds a B.S. in Psychology with a minor in Neuroscience, a B.S. in Business Management, and an MSc. in Social Anthropology - her interdisciplinary background informs and contributes to her artistic practice. 
Ghavuri Kumar
Ghavuri Kumar uses a variety of mediums to breathe life into her creations. Her pieces stand as a testament to her unwavering commitment to precision and intricacy. Each work of art showcases the careful attention and skill she puts into her work and craftsmanship that define her process. Whether it's the exquisite watercolor mandalas adorned with stones or the graceful lines of her polymer clay jewelry, Ghavuri's art forms a symphony of shape and hue, each a testament to her relentless pursuit of beauty. Last summer, she took a significant leap forward, launching her own jewelry business, The Creative Rani. This endeavor allowed her the opportunity to share her vision with a broader audience, bringing her creations to life in wearable form. 
Ghavuri's art speaks not only of her technical skill but also of her deep connection to the world around her. Through her work, she seeks to inspire others to pause, appreciate, and find their own connection to the natural wonders that surround us all. 
As she continues on her artistic journey, Ghavuri's aspirations are boundless. She envisions a future where her creations serve as a source of inspiration and connection for people from all walks of life. With each piece she crafts, she aims to infuse a bit of the magic she finds in the world, hoping to touch hearts and spark imagination. 
Embark on a voyage into Ghavuri's realm of polymer clay and watercolor creations, where the narrative of life, beauty and her Indian heritage harmoniously converge.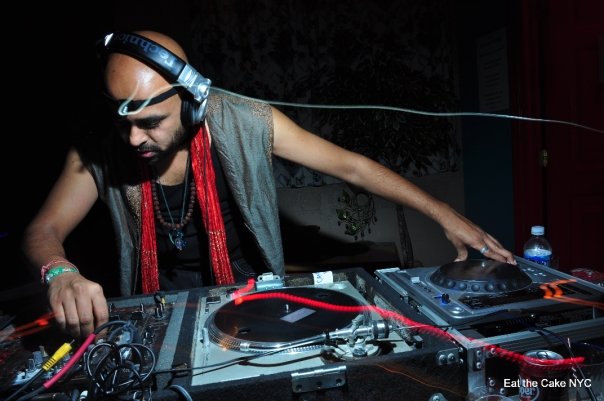 v:shal kanwar 
v:shal kanwar has been a fixture in the Global Electronica scene since 1998, as a visual artist, community organizer and as a touring DJ and percussionist who has delighted audiences across the US, Europe and South Asia. Listening to one of his Dj sets is a lush sonic journey across continents and cultures — tribal African rhythms slide under sufi vocals and rich organic drums, then blend into balkan, middle eastern and latin flavors. Many of his DJ sets also incorporate live classical Indian, Latin & African percussion.  
With an ever-growing list of collaborations to his credit, v:k has held residencies and been featured at dozens of world music events, including Kollektiv (NY & DC), Avaaz (NYC), electroganic (DC), SubCulture (DC & New Delhi), Mischief (DC), Freakeasy / Resonate (Chicago) and Sutra (DC). He is a co-founder and resident DJ with Meso Creso, an organization of artists, musicians and performers that has produced numerous events since 2009. He has also produced numerous world music performances with Global Groove, which he founded in 1999, and Subcontinental Drift, which he co-founded in 2007.  
His performances alongside acclaimed artist-producers Karsh Kale, Janaka Selekta, Radiohiro, Cheb i Sabbah, MIDIval Punditz, DK a.k.a. Bollygirl, dimmsummer, Zakhm, Dhakfu, and Thievery Corporation have made an indelible impression in the world of global electronica. He has also shared the stage with globetrotting artists like QuestLove, DJ Goldie, Freq Nasty, and Nickodemus.