The relatively recent explosion of South Asian music in global media and popularity is an exciting and welcome trend. But what does it mean in practice for South Asian artists to simultaneously push creative boundaries and carry the weight of representation? Join us to listen to our panel of artists share the opportunities and challenges they face in performing, creating and thriving in the current music landscape. The panel will discuss the freedom to create with or without their cultural identity. How do you stay honest and respectful of folk traditions when employing modern genres and technologies? And what is the experience of South Asian performers in the U.S.? The discussion will be followed by an audience Q&A.

 This event is part of Strathmore's Windows series of performances and accompanying programs. Learn more
Meet the Panelists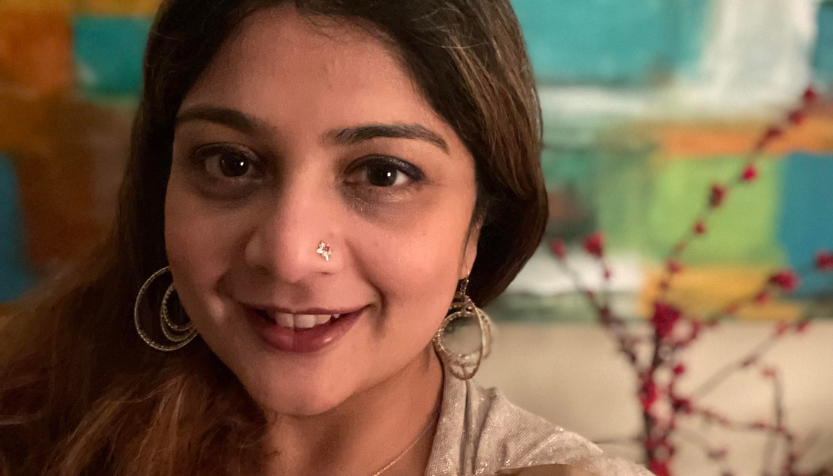 Moderator
Shruthi Mukund
Shruthi Mukund brings more than 20 years of experience in arts programming, research, special events, and grassroots methods together with an equity lens to inform her work in socially accountable community engagement. Shruthi is currently the Director of Community Engagement at Olney Theatre. She runs the Indian Dance Educators Association, a volunteer service organization supporting Indian classical dancers, schools, and companies. She also supports Natyabhoomi School of Dance founded by her sister Deepti Mukund Navile. 
As a curator, consultant, and speaker, she creates dynamic experiences through arts programming, and uses her extensive network to build community and cross cultural bridges strategically. She has shared her knowledge and experience on many panels and presentations. She sits on grant panels regularly to lend a diverse viewpoint and mentors emerging arts administrators, especially women of color.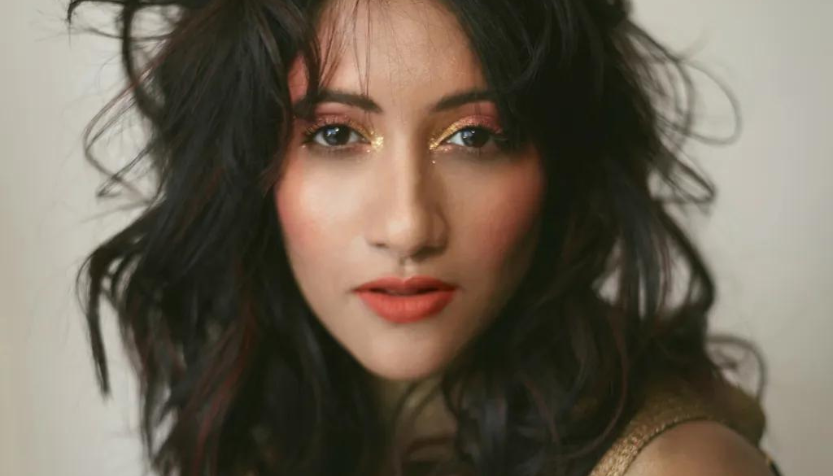 Panelist
Priya Darshini
Taking her roots from Indian Classical music, Priya's knowledge of music from all over the world has resulted in a fresh, imaginative, and fascinating new sound.
Her unconventional compositions, ability to fluidly move between several musical styles, combined with a deeply present, and unfettered performance energy makes for a powerful listening experience, and have now become a part of her very distinct musical identity. Priya has collaborated with a wide range of artists from Pearl Jam; Grammy Award winners Roy "Futureman" Wooten; Jeff Coffin, Philip Lassiter, Silk Road Ensemble's Shane Shanahan; virtuoso ukulele player Jake Shimabukuro, Dave Eggar, Karsh Kale, House of Waters, and many more. In 2020, Priya released her debut solo album – Periphery – on Chesky Records, and was nominated for the 63rd Annual Grammy Award for Best New Age Album.  
Based out of Brooklyn, New York, Priya has sung for over a hundred television and radio commercials, as well as recorded for several award-winning and chart-topping movie soundtracks. She is also an actor (The Letters), ultra marathoner, entrepreneur (The Wind Chasers – organizing extreme ultra marathons in the Himalayas and the south of India), and an environmental advocate. She serves on the Board of Directors of the International Wildlife Co-existence Network, and is a trustee of the Mumbai-based non-profit organization Jana Rakshita – working with underserved pediatric cancer patients, and building infrastructure for schools, with a focus on education for girls.  Priya Darshani has been featured in several distinguished newspapers and magazines including Variety Magazine, Rolling Stone, Vogue India and more.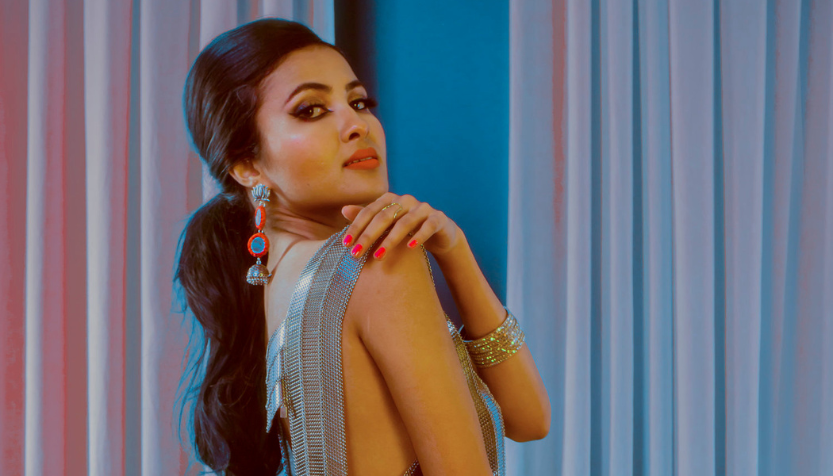 Panelist
Vidya Vox 
Vidya brings together influences of her Indian-American heritage to create music that is refreshingly unique and contemporary, seamlessly fusing together the intricacies of Indian music with elements of electronic and hip-hop for an undeniably catchy sound. Since launching her YouTube Channel in 2015 with mashups of Western pop hits and music from her native India, Vidya has amassed over 975 million views and over 7 million subscribers, changing the course of her life in ways she never thought possible. 
Vidya's initial direction was medicine, not music. But it was while she was on a pre-med track at George Washington University that she indulged in her passion for music, and began posting YouTube videos. Upon graduation, Vidya took the leap and decided to pursue a music career full time. 
Mad Dreams, Vidya's sophomore release, continues her dream of creating original culture- and genre-blending songs that fuse the contemporary and traditional in a distinctly original sound, universal in appeal. Like Kuthu Fire, Vidya's first EP of original songs, Mad Dreams is fueled by Vidya's crystal-clear and agile voice that transcends genres.  
With over 300 million views, one of Vidya's most successful videos, Be Free, is an original song from Kuthu Fire, mixed with Malayalam folk song "Pallivaalu Bhadravattakam." Vidya's mashups have since gained worldwide recognition from the likes of Major Lazer, Diplo & Hrithik Roshan. Vidya has been featured in publications such as Billboard, LA Times, Vogue, Elle, NPR, Cosmopolitan, BuzzFeed, The Hindu, Deccan Chronicle, and many more. 
Vidya performs live with her own band throughout the world, including India, Mauritius, Trinidad, Suriname, Dubai, Hong Kong, and the U.S. Vidya was born in Chennai, grew-up in Virginia, and is based in Los Angeles. She grew up singing Carnatic Classical music, and is  currently learning Hindustani Classical and taking Western voice lessons. When Vidya isn't singing, writing, producing, and posting to YouTube, she's enjoying the warm weather, tennis, reading, and expanding her dance repertoire. Vidya continues to explore the new directions that music takes her, and truly hopes you will join her on this journey.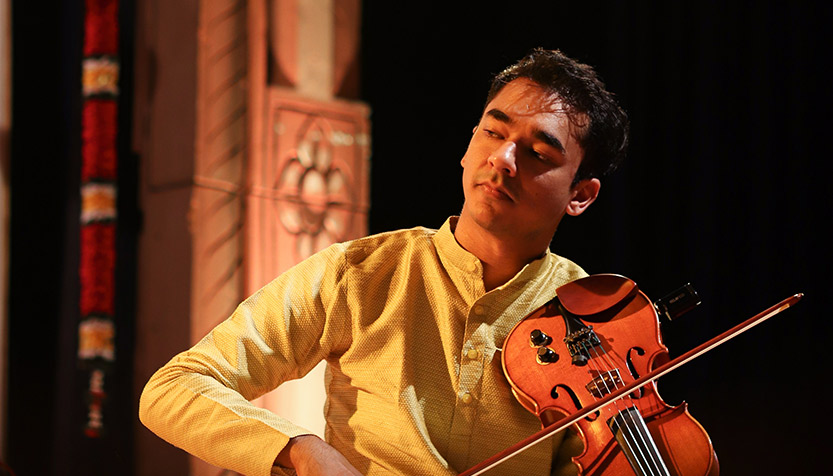 Panelist
Ambi Subramaniam
Hailed as "the new king of Indian classical violin" and "India's Itzhak Pearlmann," Ambi Subramaniam has been trained by his father and guru Dr. L. Subramaniam since he was three years old and gave his first stage performance at the age of seven. He has received recognitions including the Ritz Icon of the Year Award, the Rotary Youth Award, two Global Indian Music Awards and was named among GQ's 25 Most Influential Young Indians in 2021.
Along with his sister Bindu, Ambi runs SaPa, which teaches music to over 30,000 children. He has co-authored over 20 textbooks in total, including India's first series of textbooks dedicated to teaching the Carnatic violin.
Ambi was recently a featured soloist in the background score of the film Sardar Uddham, composed by Shantanu Moitra. He also co-hosts The SaPa Show on Sankara TV, to teach global music to young children across the world. He is a youth delegate at the United Nations for the Sri Chinmoy Peace Meditation group.
Ambi has a bachelor's degree in business management, an MBA, and a Ph.D. on developing a global violin technique.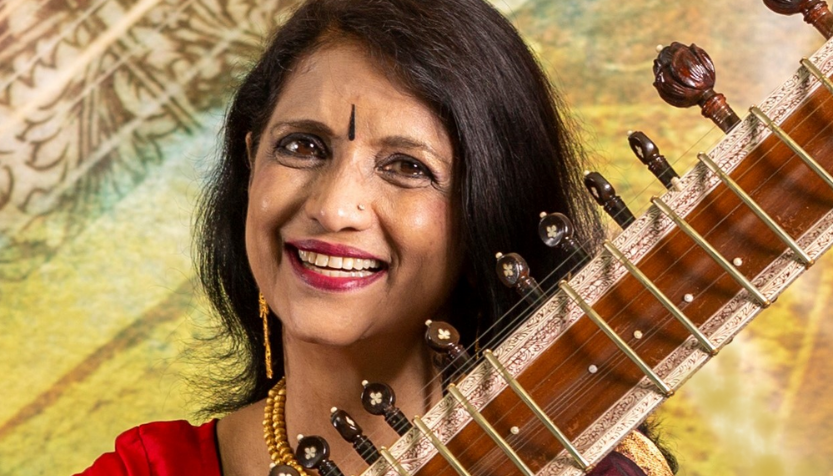 Panelist
Alif Laila
Born and raised in Bangladesh, Alif is a resident of Maryland.  Her training, in the Senia Maihar Gharana (school of music), was with Ustad Mir Qasem Khan, nephew of the legendary Ustad Allaudin Khan (Ravi Shankar's guru). She has performed in the USA and abroad in venues such as The Shakespeare Theater, The Terrace Theater (Kennedy Center), The Bangladesh National Museum (Dhaka) The Sangeet Research Academy Festival (Kolkata India), The Purcell Room – South Bank Center (London, UK) etc. She has recorded and performed with the living legends of tabla like Pandit Anindo Chatterjee, Ustad Tari Khan, the living legends of tabla. Her sitar DVD 'Hriydayaragam' was featured in the Smithsonian's Women's History Month in 2008 and 'Strings of Resonance' was nominated for the Best Classical Music Award in Bangladesh in 2010. She was featured in AramcoWorld in 2020. She received the 'Lifetime achievement Award' from ASHA for her cultural contribution to society in 2010. She received the Independent Artists Award from MSAC in 2013. 
Alif is a prolific creator, director, and producer and an accomplished painter. She has composed and presented Indian classical sitar with world music, and directed multidisciplinary concerts with dance, poetry and her own paintings. She passionately believes and lives in the philosophy of 'universality of music' and 'unity of humanity' expressed in her CDs 'I Am A River' and 'Ekavali'- The Connecting Thread with Tanmoy Bose. 
Alif is the founder and director of her music school, Sitar Niketan,  in Maryland to continue the blossoming of the South Asian Classical music in the community and the next generation.