Monica Jeffries Hazangeles,
president and CEO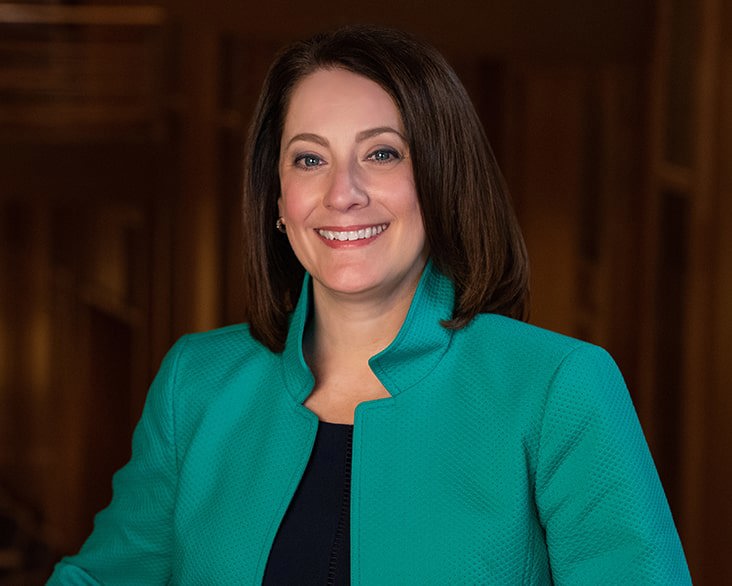 Monica Jeffries Hazangeles, president and CEO of Strathmore, leads the organization with a commitment to the inspirational programming and dynamic potential that comes to life at Strathmore.
Jeffries Hazangeles focuses on the overall success and sustainability of Strathmore through a strategy rooted in service to patrons, partners, donors, and the community. Known for her extensive leadership in arts education and community outreach, she brings a borderless approach to increasing arts accessibility for all.
Her passion for Strathmore began when she joined the staff in 1994 as special events coordinator. She was named executive vice president in 2005, the same year the Music Center opened, and became president in 2011.
Only the second CEO to ever lead Strathmore, the Board of Directors appointed Jeffries Hazangeles following a national search. She assumed the role September 1, 2018.
Working closely with Strathmore Founder and CEO Emeritus Eliot Pfanstiehl, Jeffries Hazangeles helped transform the once modest nonprofit into Maryland's most prolific multidisciplinary arts presenter and producer, dedicated to education and engagement of its community. Central to Strathmore's evolution was her role in securing $110M in public and private funding to build the world-class Music Center. Home to the 1,976-seat Concert Hall, the Music Center is Strathmore's largest venue. Strathmore is also home to the historic Mansion at Strathmore and AMP by Strathmore at Pike and Rose, a 225-seat offsite venue for live music and dining.
During her nearly 25 years with Strathmore, Jeffries Hazangeles has assembled and nurtured a talented team of professionals who create adventurous and diverse content, supported the work of ascending and established artists, and furthered Strathmore's mission through dynamic partnerships.
She held positions with The Smithsonian Associates and The Friends of Chamber Music in Kansas City, Missouri, before joining Strathmore. Jeffries Hazangeles holds a BM degree in Flute Performance from The Florida State University (1989), a MM degree in Flute Performance from The University of Missouri-Kansas City (1991), and a MA degree in Arts Management from American University (1996).