Eliot Pfanstiehl,
Founder and CEO Emeritus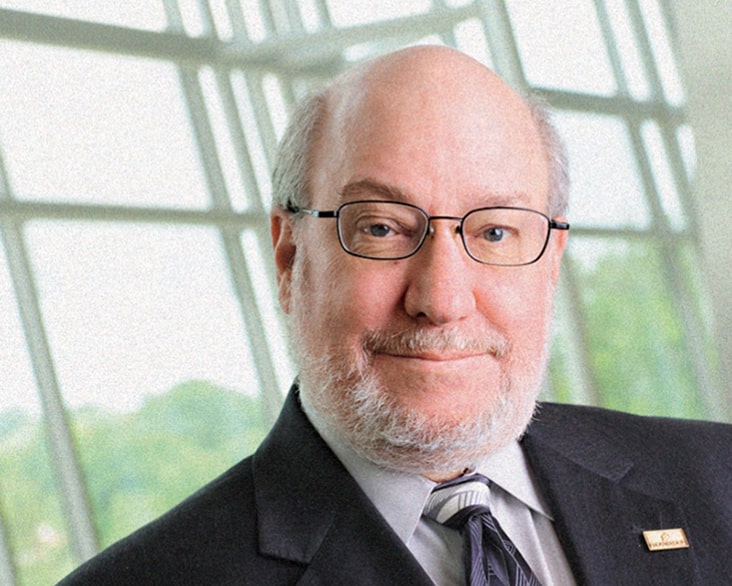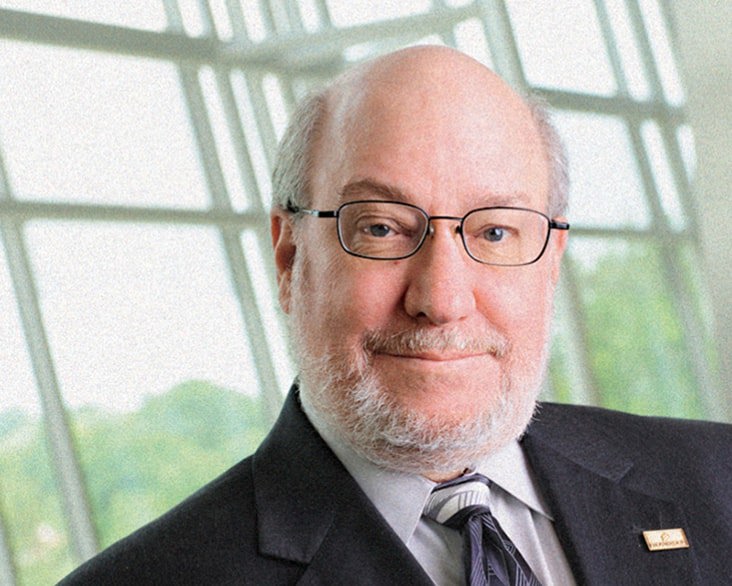 In his leadership workshops across Maryland, Eliot Pfanstiehl always poses the same question: "How can you be more significant?" This altruistic focus is the cornerstone of Pfanstiehl's life philosophy, and it is the motivating force that shaped and nurtured Strathmore's seismic growth during his 38-year tenure.
In 1982, Pfanstiehl worked as the arts coordinator at the Montgomery County Department of Recreation. When the county decided to open an arts center, they turned to the one guy on staff who had "arts" in his title—it was a prescient move.
Pfanstiehl led a committee to develop strategies for transforming the 100-year-old Corby Mansion into an arts venue with performances programmed by a nonprofit. Pfanstiehl was asked to lead the new Strathmore Hall Foundation and never looked back.
The purpose of the Foundation, says Pfanstiehl, is threefold: "To present and produce exemplary visual and performing arts programs for diverse audiences, to create dynamic arts education experiences, and to nurture new ideas and conversations that advance the future of the arts." Guided by this forward-looking mission, Pfanstiehl organically grew the arts center, enriching a wider and wider swath of the community with new programs, new stages, and new initiatives.
Current President and CEO Monica Jeffries Hazangeles, who joined the Strathmore staff in 1994, says she will never forget the day Pfanstiehl called to say the county approved funding for the Music Center. "His voice was full of optimism, terror, and excitement. He described the camaraderie of undertaking that incredible adventure together, and I knew it would change Strathmore and our community, forever." In 2001, Strathmore broke ground on its state-of-the art Music Center.
Indeed, the Music Center marked a major turning point for Strathmore, most notably seen in the sheer number of community members who now experience and participate in the Strathmore magic throughout the campus. The success of the Music Center has put Strathmore in a position to think outside the box—or outside the mansion, as it were. In just the past five years they have built AMP, a nightclub venue that Pfanstiehl describes as "a real departure for Strathmore," but it fell right in sync with the organization's mission to provide music fans with great show options.
Pfanstiehl leaves behind a legacy that Jeffries Hazangeles encapsulates in four familiar words: "Seek significance, not success." "Everything about Eliot's tenure illustrates this simple mantra and is embedded in Strathmore's soul," she says. "We must know why we are doing something to understand its impact. Who can we involve or serve to increase the authenticity and sustainability of our work? What projects or programs galvanize the community's interest and serve the greater good? If posed regularly, these questions will ensure that Strathmore remains vital and visionary for generations to come."