Join our panel for a conversation exploring the responsibility and burden of art-making in the context of political violence. What is the tension between the deeply personal experiences and the shared experience of geo-political conflict? How does the decision to explicitly name or not name conflict impact the creative work? How does one balance entertaining and educating? How does one write a love poem or paint a natural landscape while bombs fall? 
This special panel of artists with global platforms will discuss the balance of personal craft and the tension, by choice or circumstance, of representing a people.
Meet the Panelists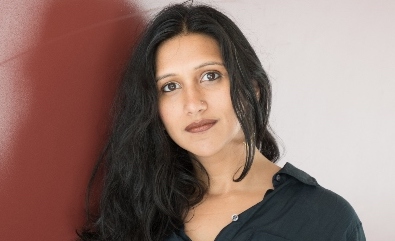 Moderator
Seema Reza 
Based in Maryland, she has led writing workshops within correctional facilities, military and civilian hospitals, elementary and secondary schools, and universities. She is the CEO of Community Building Art Works, a unique arts organization that encourages the use of the arts as a tool for narration, self-care and socialization among a military population struggling with emotional and physical injuries. Reza's work with veterans is featured in the 2018 HBO documentary We Are Not Done Yet. She was awarded the Col John Gioia Patriot Award by the USO of Metropolitan Washington-Baltimore for her work with service members. An alumnus of Goddard College and VONA, she has had writing online and in print in McSweeney's, The LA Review, The Feminist Wire, The Offing, and Entropy among others. Case studies from her work with military populations have appeared in Post-Traumatic Stress Disorder and Related Diseases in Combat Veterans. She has performed across the country at universities, theaters, festivals, bookstores, conferences, & one fine mattress shop.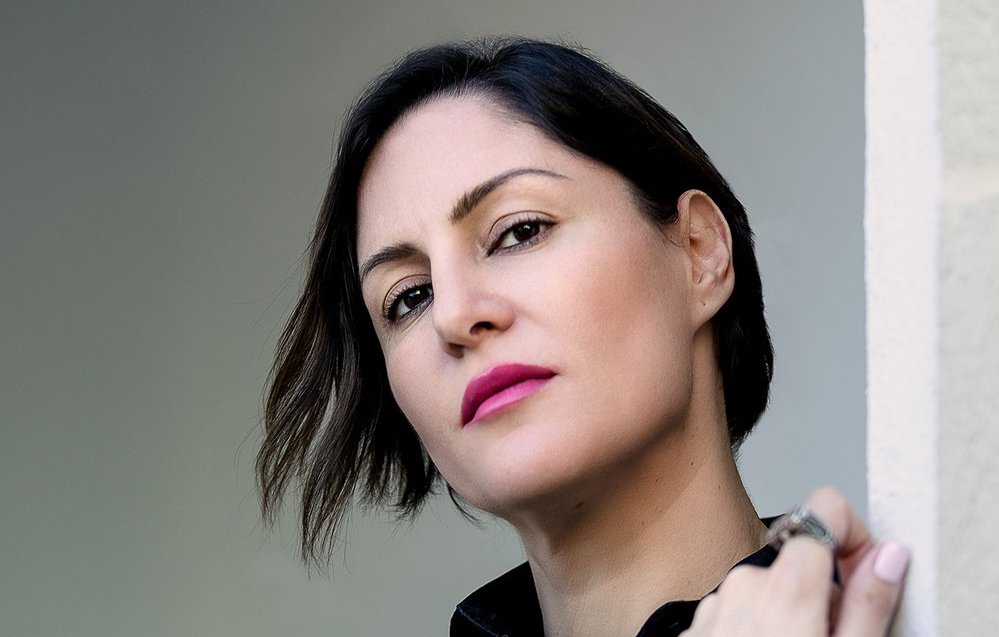 Lebanese Poet
Zeina Hashem Beck
 Zeina Hashem Beck is a Lebanese poet. Her third poetry collection, titled O, will be published by Penguin Books in Summer 2022 and is now available for pre-order.
Her second full-length collection, Louder than Hearts (Bauhan Publishing 2017), won the 2016 May Sarton New Hampshire Poetry Prize. Poet Naomi Shihab Nye wrote about this book, "Everything Arabic we treasure comes alive in these poems. Readers will feel restored to so many homes, revived, amazed. Zeina Hashem Beck writes with a brilliant, absolutely essential voice."
Zeina is also the author of two chapbooks: 3arabi Song (Rattle 2016), selected from 1720 manuscripts as winner of the 2016 Rattle Chapbook Prize, and There Was and How Much There Was (smith|doorstop 2016), chosen by Carol Ann Duffy, who praised her "remarkable gift for storytelling" in this pamphlet rich with women's voices. Her first book, To Live in Autumn (The Backwaters Press 2014), centered on Beirut, won the 2013 Backwaters Prize and was a runner-up for the 2014 Julie Suk Award.
Zeina's poem, "Maqam," won Poetry Magazine's 2017 Frederick Bock Prize. Her poetry has been featured on The Academy of American Poets' Poem-a-Day and has appeared in The Atlantic, Poetry Magazine, Ploughshares, The New York Times Magazine, The Adroit Journal, The Rialto, Poetry London, World Literature Today, The Southeast Review, Triquarterly, Boulevard, Ambit, Poetry Northwest, and elsewhere. Zeina's invented a bilingual poetic form called The Duet, in which Arabic and English exist both independently and in conversation with each other. After a lifetime in Lebanon and a decade in Dubai, she recently moved to California with her husband and two daughters.
Zeina's writing covers a variety of topics: home, estrangement, language, the body, love, motherhood, and faith. Her poetry often exists at the intersection of the personal & the political, the divine & the profane. Educated in Arabic, English, and French, Zeina has a BA and an MA in English Literature from the American University of Beirut.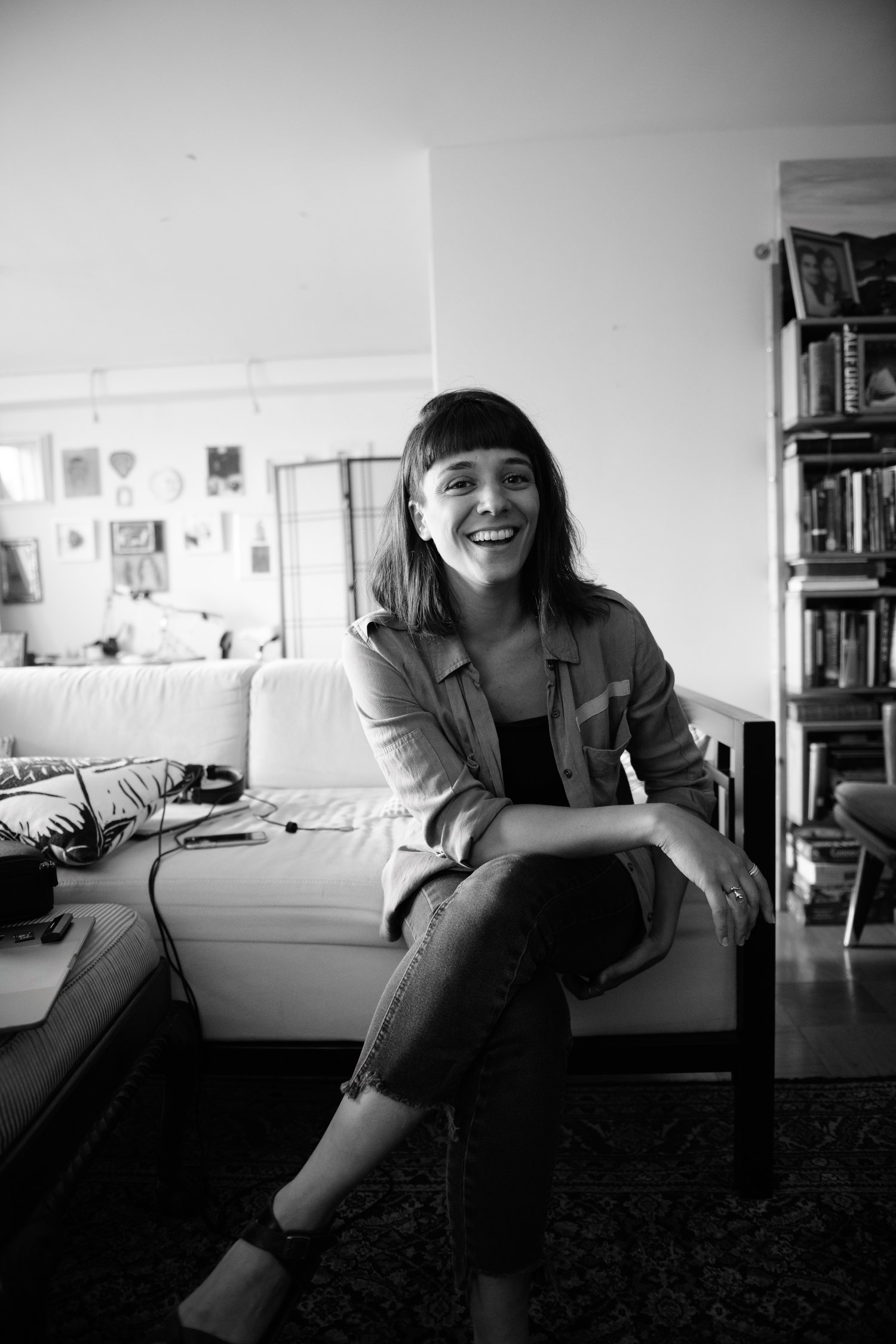 Jordanian/Armenian Filmmaker
Sareen Hairabedian
Sareen Hairabedian is an award-winning documentary filmmaker based between the U.S., Armenia and Jordan. She is the founder of HAI Creative, a production company that collaborates with artists and humanitarian organizations across continents. Through her intimate observational shooting style, she captures the untold stories of underrepresented communities. Her subjects range from a modern dancer re-indigenizing his art while learning about his native Hawaiian culture, to Indian women facing extreme challenges of maternal health in Uttar Pradesh, to a rapper's paradox of the immigrant experience in New York, to America's most vulnerable, navigating life through the pandemic. Hairabedian's directorial debut We Are Not Done Yet is a 40-minute HBO documentary about U.S. veterans grappling with PTSD who use art and poetry to heal. It was acclaimed Best Documentary at The G.I. Film Festival and was nominated for Best Documentary Short at the International Documentary Association 2018 Awards. Since 2018, Sareen has been developing her feature documentary based in Artsakh, a recipient of the IDFA Spotlight Award in 2021.  
When she's not making films, Sareen connects to her dance background and explores the connections between choreography and technology.   
The District of Columbia Office of Cable Television, Film, Music, and Entertainment (OCTFME) recognized Sareen Hairabedian as the December 2018 Filmmaker of the Month.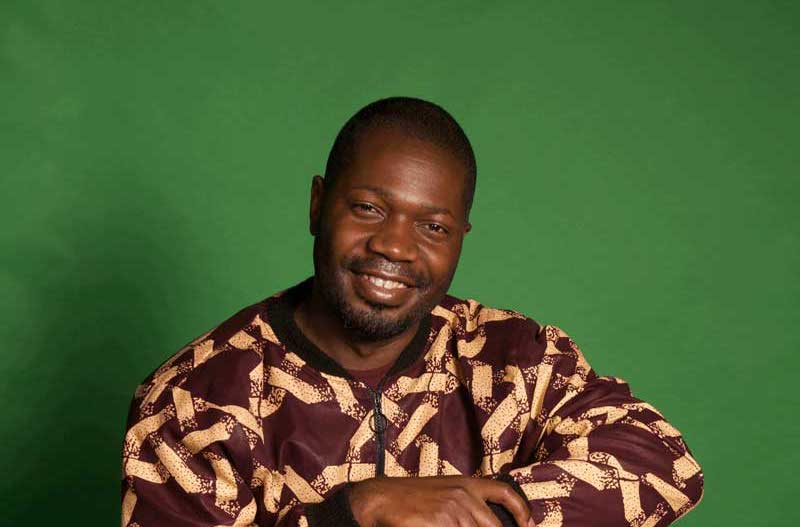 Ugandan musician, educator, and creative arts producer
Chinobay
Born and raised in Kampala, Uganda, Chinobay (née Herbert Kinobe) grew up playing the instruments of local Buganda musicians who provided the soundtrack for the Kanyange king's palace just up the hill from his house. Deeply influenced by these musicians and their history of resistance, much of Chinobay's earlier work featured updated versions of folk classics on one of the fifteen instruments he plays. Now as a songwriter and musician, Chinobay's original work brings people's stories to life to show the richness of Africa in all of its facets––not only as a backdrop for suffering. His new album, due to drop in August 2022, is a meeting point for global cultures, incorporating contributions from numerous musicians from the Global South.
The son of two school teachers, Chinobay's passion for arts pedagogy as a channel for social change has led him to follow in his parents' footsteps as an arts educator. Chinobay started his engagement with cross-cultural exchange while still in elementary school, touring Europe in 1995 and sharing the sounds of Uganda with other school children as part of the school's cultural troupe. In 1999, UNICEF Ambassador to Uganda Michel Sidibe heard Chinobay playing and invited him to join the GEM (Girl Education Movement) initiative, a campaign to advocate for free education for girls that had been denied the opportunity to be in school. Thanks to UNICEF, Chinobay was able to participate in seminars and workshops where his music acted as a powerful tool to reach, communicate with, and educate many people in rural areas about the importance of women's education. Chinobay's role as UNICEF ambassador allowed him to delve into the field of social responsibility, and his music permanently shifted to socially relevant topics, with the goal of helping to improve the lives of children.
These formative international and philanthropic experiences would eventually translate into Dance of Hope, Chinobay's arts education project curated in 2010 in partnership with M-LISADA, a children's center in Kampala, Uganda. In Dance of Hope, young performers from underprivileged communities and challenging background use the transformational and healing power of music by coming together to hone their craft of music, dance, and percussion, and offer workshops globally to children and families in diverse communities. In 2019 Chinobay also founded and serves as Interim Executive Director of the 501(c)3 organization World Bridge Foundation, a philanthropic endeavor dedicated to improving the livelihoods of vulnerable communities.