It's not too early to plan a strummer of a summer learning (or perfecting) your ukulele skills! UkeFest Artistic Directors Cathy Fink and Marcy Marxer return along with James Hill, Lil Rev, and more extraordinary instructors for five days dedicated to this small-but-mighty music maker. Registration includes 8 hours of skill-based classes, 5 hours of choose-your-own classes, jam sessions, admission to the student and instructor showcases, and a grand finale Live from the Lawn performance. For those looking for intensive skill development, Strathmore's UkeFest is the only program of its kind that offers an advanced track.
Included in Tuition
8 hours of skill-based classes 

 

5 hours of Choose Your Own class sessions 

 

Jam sessions and ensemble work 

 

Admission to the Student and Faculty Showcase 

Concerts (Sat and Sun)

 
15th Annual UkeFest T-shirt
2023 Instructors: 
Cathy Fink

Marcy Marxer 

 
James Hill
Lil Rev
Brittni Paiva
Eve Goldberg
Pablo Regis
One of the greatest things about UkeFest is the faculty. So kind. So caring. They didn't whack me across the head with Ukulele Magazine even when I made 'plinka plinka' jokes.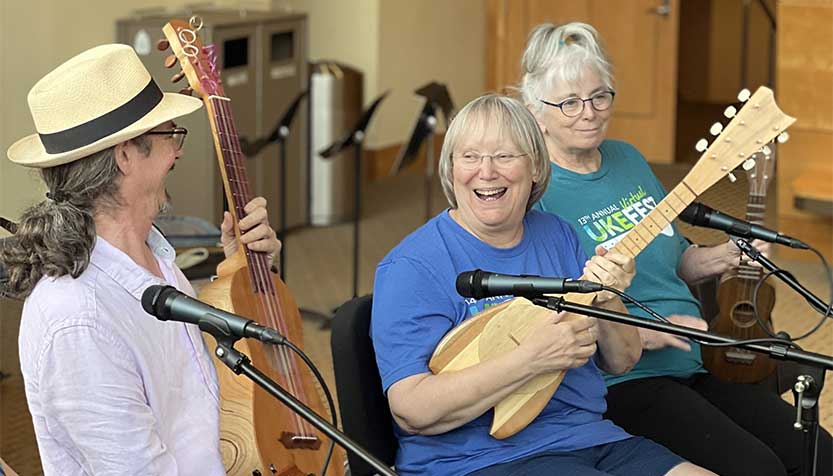 Special Pricing Available
UKULELE TEACHER TRAINING & MASTERCLASS
Presented in conjunction with the 15th Annual UkeFest, we offer a full day of instruction and sharing in best practices for ukulele teachers of all levels. This Master Class will help beginning teachers as well as experienced teachers interested in expanding their teaching horizons.  
Learn More & Register
Every day felt lively and refreshing. I woke up excited to leave my house instead of being filled with existential dread.
INSTRUCTORS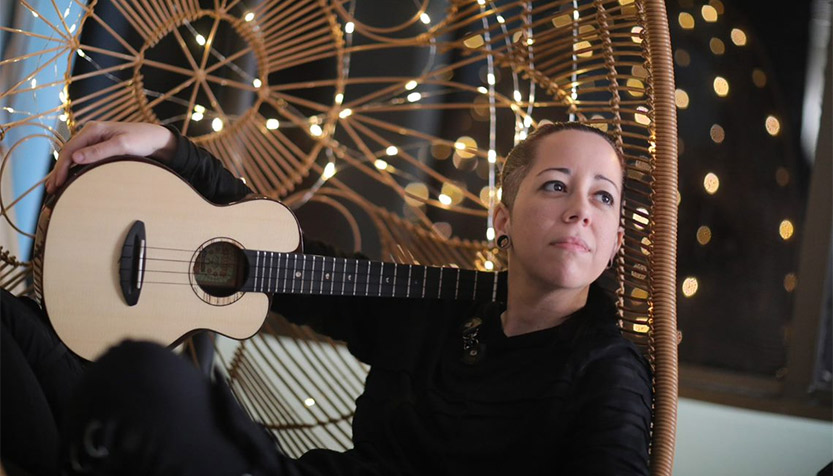 Brittni Paiva
Brittni Paiva is Hawaii's preeminent, award-winning female ukulele artist, multi-instrumentalist, and producer. Her modern approach to the traditional Hawaiian instrument has gained her a legion of fans. Her ability to bring the ukulele to the forefront of many genres breaks down barriers and changes perceptions of what is possible from this humble instrument. Brittni is also credited with being one of the pioneers of combining ukulele music and the loop pedal, creating beautiful, layered arrangements resulting in her being amongst the most watched ukulele artists on YouTube.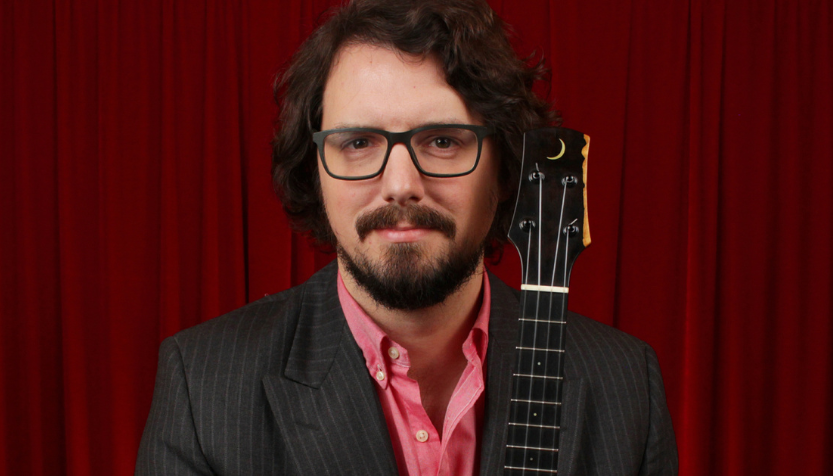 James Hill
James Hill met the Ukulele in elementary school and understood its remarkable potential. He is undoubtably one of the most accomplished and prolific ukulele players in the world. He continued honing his skills in the renowned Langley Ukulele Ensemble and has been both performing and teaching worldwide ever since.  
A passionate teacher, James went on to co-author the Ukulele in the Classroom method book series with J. Chalmers Doane, the trail-blazing teacher who pioneered the use of ukuleles in Canadian schools. In 2010, James and his father Barry, a retired schoolteacher, launched the JHUI Teacher Certification Program, the first of its kind in the world. His most ambitious educational offering to date is Uketropolis.com, home to unique ukulele courses like Ukulele Jazz, UkuleleX, The Ukulele Way, Booster Uke and the JHUI Teacher Certification Program.
A master player and teacher, James is continuously crossing the intersections where innovation and artistry meet.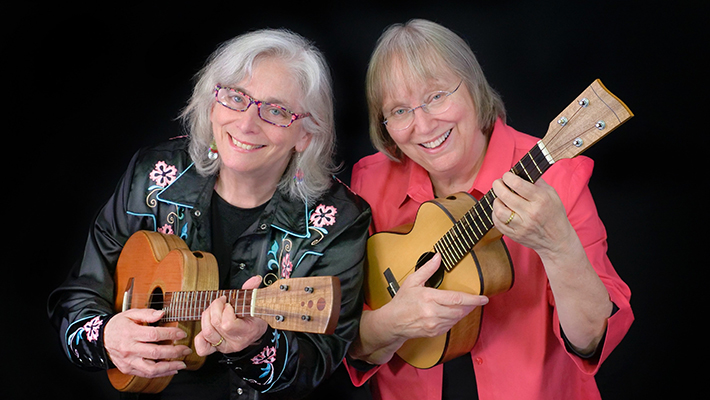 Cathy Fink & Marcy Marxer
Cathy Fink is a GRAMMY Award winning multi-instrumentalist and co-artistic director of Strathmore's UkeFest with Marcy Marxer. She loves teaching all levels and has created a series of courses on playing Clawhammer Ukulele, kin to the old-time banjo style. Cathy has taught at countless music camps including Puget Sound Guitar Workshop, Midwest Ukefest, The Augusta Workshops and Palm Springs Ukefest. Cathy & Marcy released two duo recordings of all ukulele music, "Rockin' The Uke" and "Wahoo." They have released a total of fifty albums between them and over 50 instructional courses on ukulele, banjo, guitar, mandolin, harmony singing and even yodeling. Her online instruction is available at www.truefire.com, www.homespun.com, and www.pegheadnation.com. She has written numerous articles for Ukulele Magazine.  
Marcy Marxer is a GRAMMY Award winning multi-instrumentalist who has been teaching ukulele since 1986. Her "Ukulele For Kids" online courses have brought up a few generations of young ukulele players. She has directed a seniors uke orchestra, taught at prominent Uke and Music Camps and is co-artistic director of Strathmore's UkeFest. Marcy specializes in chord melody, swing and jazz uke, but plays a bit of everything! She also studied with the grand master of vaudeville, Roy Smeck. Her forte as a social music conductor is only rivaled by her virtuosity on over 20 instruments. Marcy teaches online through www.pegheadnation.com,  www.truefire.com and www.homespun.com.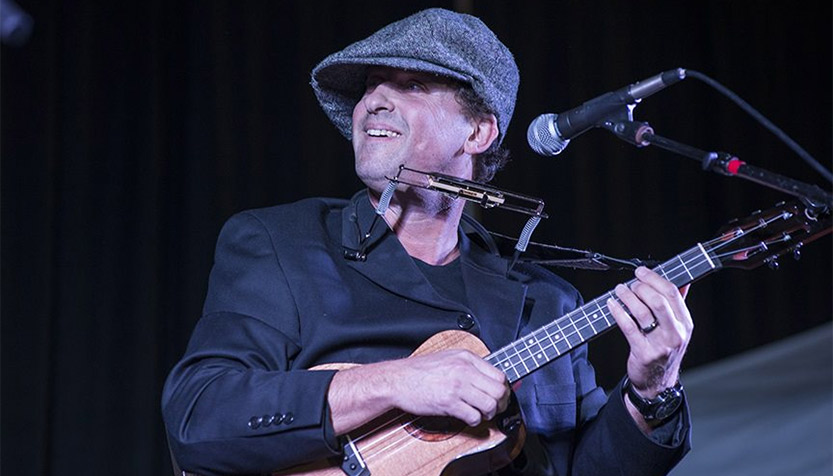 Lil Rev
Lil Rev is an award-winning multi-instrumentalist, author, educator and touring troubadour whose deep-rooted shows bring a healthy dose of blues, bluegrass, early country, folk, and singer-songwriter flavor to the stage.  
Rev is a former grade school music teacher and college lecturer who's passion for empowering others with the gift of music make him an in demand instructor at music camps, festivals, music stores, cruise ships, colleges, libraries and on his zoom "Revinar" series.  
While he is best known as a ukulele master, Lil Rev regularly performs on guitar, mandolin, harmonica, dulcimer and banjo.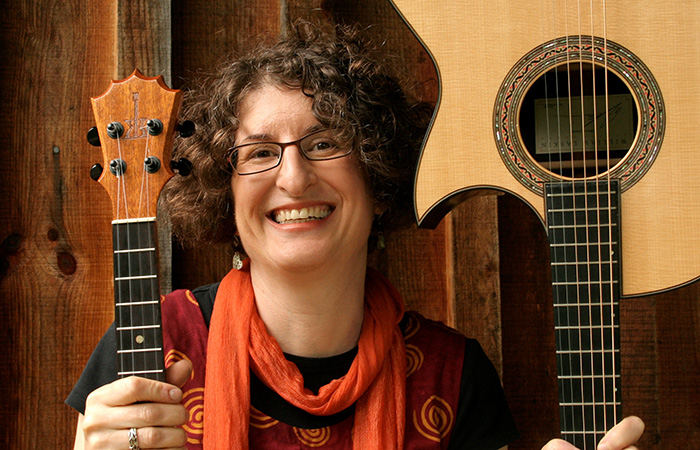 Eve Goldberg
Eve currently leads the Parkdale Ukulele Group and the Ukulele Orchestra of Toronto (Ukes of T). For over twenty years she organized The Woods Music and Dance Camp, an adult folk music retreat in Ontario. She has performed and taught music classes at the James Hill Ukulele Institute (Vancouver, BC, and Toronto, ON), Port Townsend Ukulele Festival (Port Townsend, WA), Midwest Ukulele and Harmonica Camp (Olivet, MI), Dock Street Ukulele Camp (Shelburne, NS), Haliburton School of Art and Design (Haliburton, ON). Eve is an accomplished songwriter, guitarist, and community music organizer.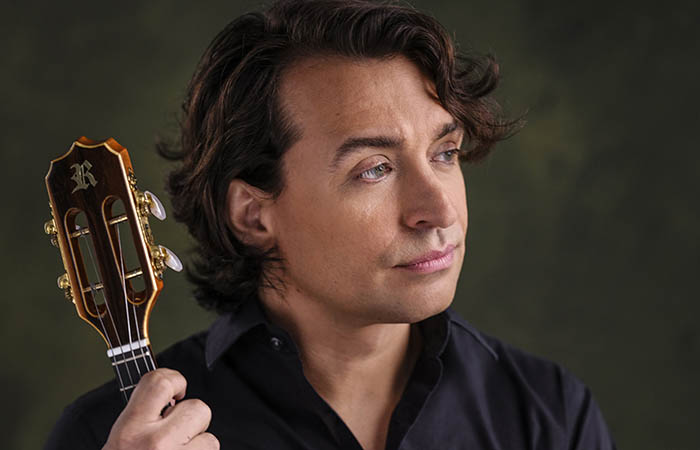 Pablo Regis
Pablo Regis is a cavaco and guitar player, singer, and percussionist performing Brazilian music in the DC metro area. He grew up in Los Angeles and Brasília, surrounded by Brazilian music and culture. Over the years, he has worked with numerous Brazilian musicians and organized events and concerts to bring Brazilian music to the United States. He is a recipient of a Maryland State Arts Council 2018 Individual Artist Award. He has also trained in a variety of Brazilian movement styles, including the martial art of capoeira, and frevo and cavalo marinho from the state of Pernambuco. Pablo also brings professional experience in communications and marketing. For more information, visit www.pabloregis.com.