Strathmore welcomes WoCo Fest 2023: Awaken, produced by Boulanger Initiative and co-presented by Strathmore.  Boulanger Initiative advocates and provides opportunities for women composers and all gender marginalized composers through performance, education, and commissions.  WoCo Fest 2023 will take place at AMP by Strathmore and the Mansion at Strathmore. Tickets can be purchased for individual concerts and sessions.  
Please join us for both evening concerts and a full day of events at the Mansion. Tickets sold separately for each of the 3 events.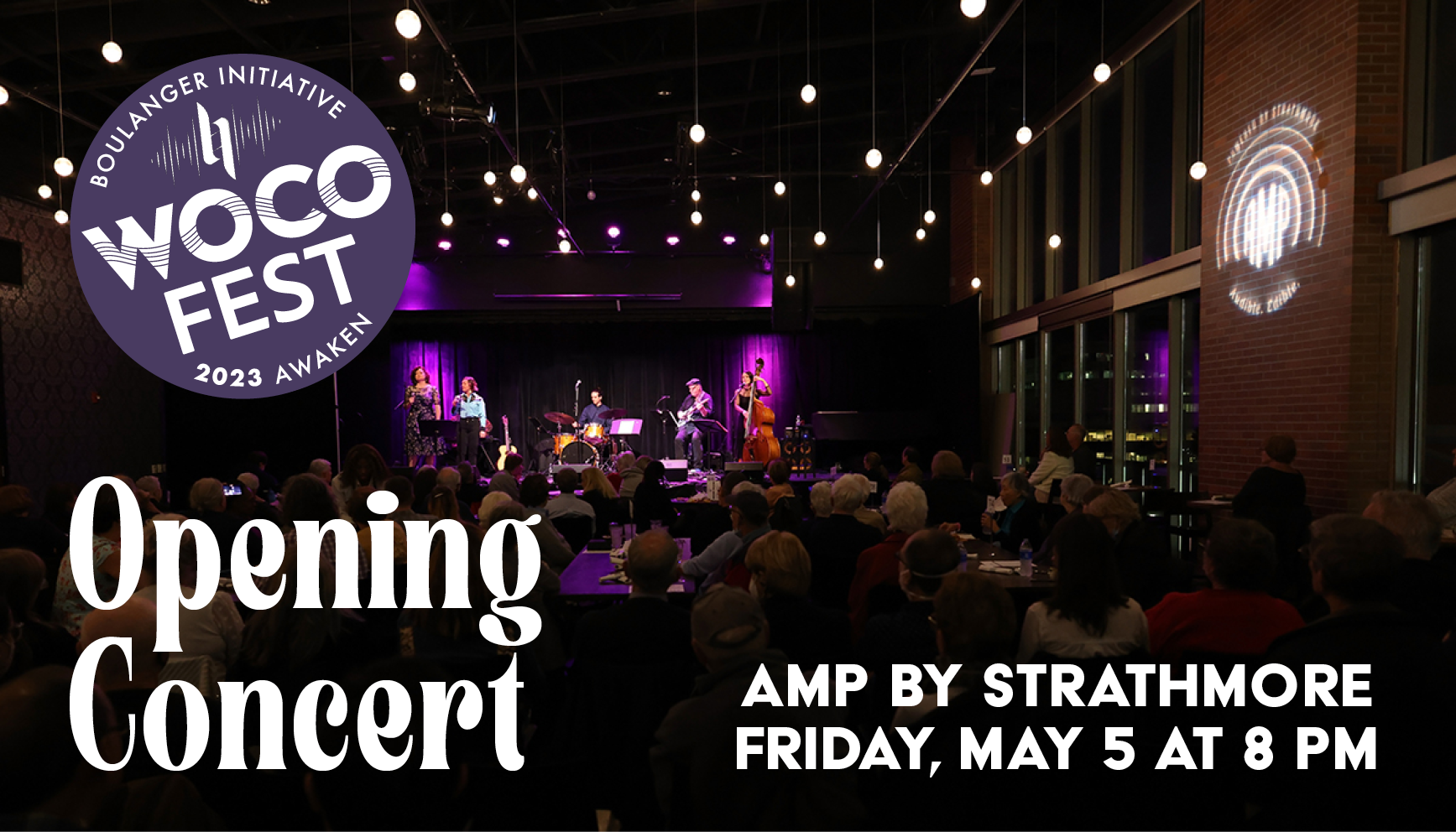 WoCo Fest 2023 Awaken: Opening Concert
Fri, May 5, 8pm at AMP
An accordion from the streets of Paris, a lush piano trio by famed suffragette Ethel Smyth, a beatboxing master, a local all-girls choir, and so much more to discover. You are certain to come away heartstruck with something you never knew you were missing. The opening night of WoCo Fest 2023: Awaken will leave you enraptured, delighted, and giddy. 
GET TICKETS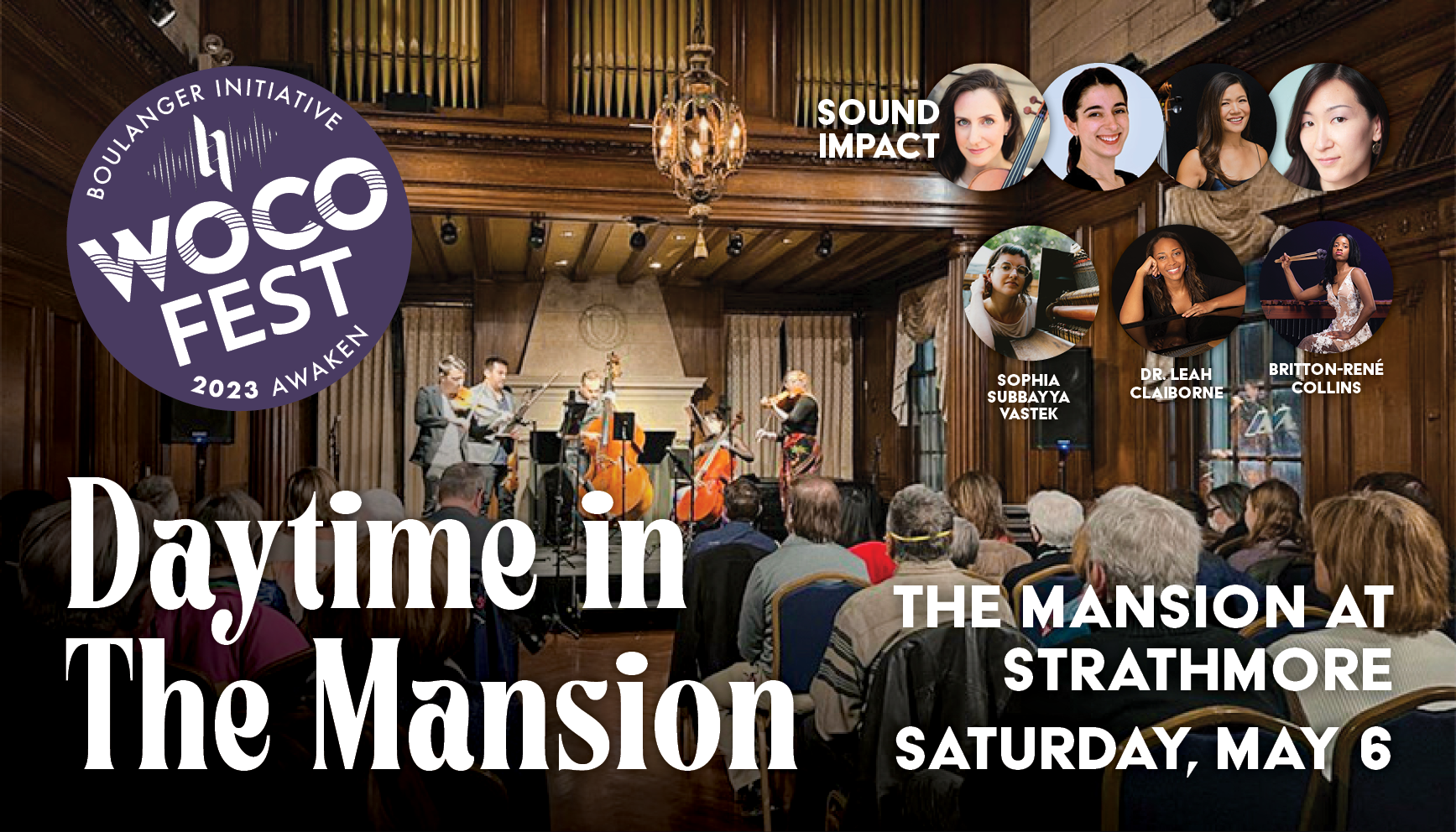 WoCo Fest 2023 Awaken: Daytime in the Mansion
Sat, May 6, beginning at 11am in the Mansion
Enjoy a curated day of music and discussion. Your ticket gains you access to all concerts and panels.
Get Tickets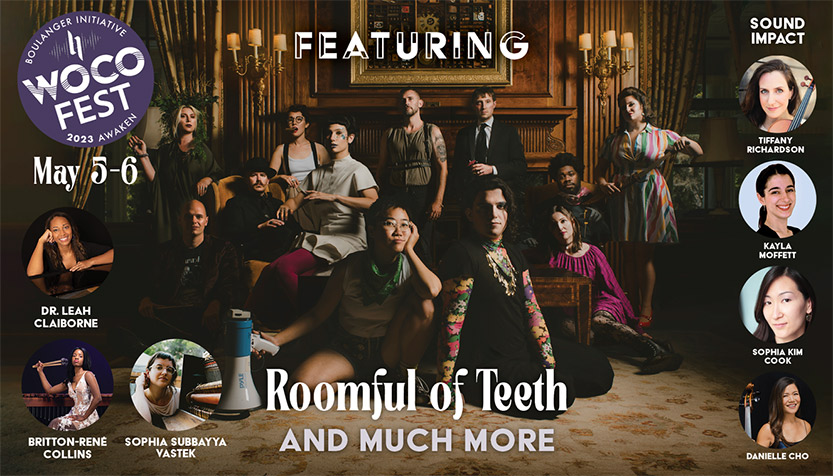 WoCo Fest 2023 Awaken: Roomful of Teeth
Sat, May 6, 8pm at AMP
Roomful of Teeth is a Grammy winning vocal band dedicated to reimagining the expressive potential of the human voice. By engaging collaboratively with artists, thinkers, and community leaders from around the world, the group seeks to uplift and amplify voices old and new while creating and performing meaningful and adventurous music. 
GET TICKETS
Boulanger Initiative and WoCo Fest 2023: Awaken is supported in part by funding from the National Endowment for the Arts, the Montgomery County Government and the Arts & Humanities Council of Montgomery County, the Maryland State Arts Council, The Paul M. Angell Family Foundation, and The Alice M. Ditson Fund.