Class of 2020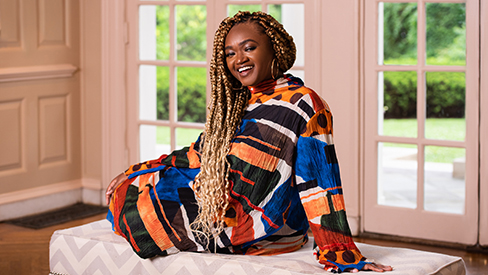 pop vocalist
AYO
Sponsored by Mrs. Patricia Haywood Moore and Dr. Roscoe M. Moore, Jr.
AYO's smooth pop vocals combined with her fearless, confident lyrics create music with empowering messages that showcase her stylistic and emotional versatility.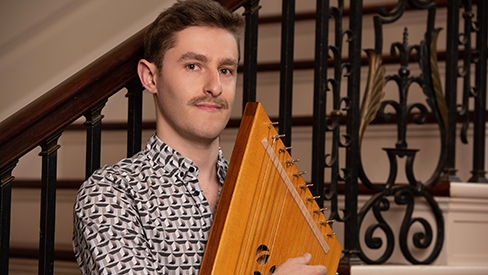 early folk instrumentalist
Niccolo Seligmann
Sponsored by Van and Linda Hubbard & Stephen and Tanya Spano
Niccolo Seligmann is fascinated by obscure folk instruments and early music. He plays over 20 acoustic instruments including viola da gamba and medieval fiddle, uniting historical and experimental music to create a unique listening experience.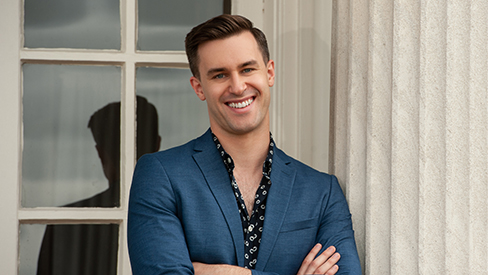 singer-songwriter
Christian Douglas
Sponsored by Richard and Melba Reichard
Christian Douglas' original music echoes his background as a classical tenor and musical theater performer, combining quality storytelling with a smooth, soulful voice. His heartfelt lyrics and acoustically-driven sound carry pop, jazz, and soul influence.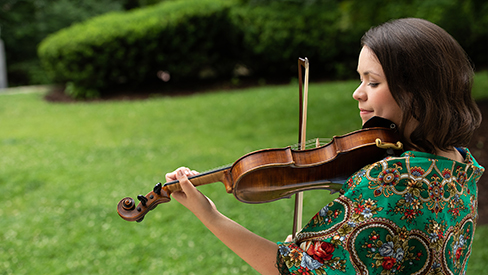 jazz violinist
Nataly Merezhuk
Sponsored by Ellen and Michael Gold & Ava Kaufman
Though Nataly Merezhuk's musicianship is rooted in classical training, she embraced the role of the violin in jazz after being drawn to its improvisational nature.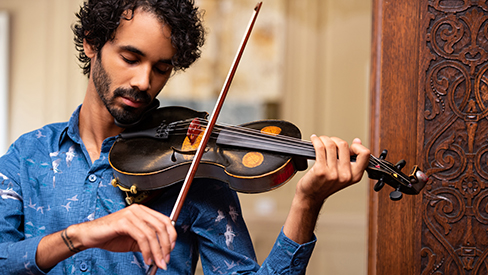 folk musician
Jake Blount
Sponsored by Sarah and Dan Gallagher
Jake Blount is a fiddler, banjoist, singer, and scholar whose performances, compositions, and research venerate and reflect the traditional music of Black and Indigenous communities in the southeastern US.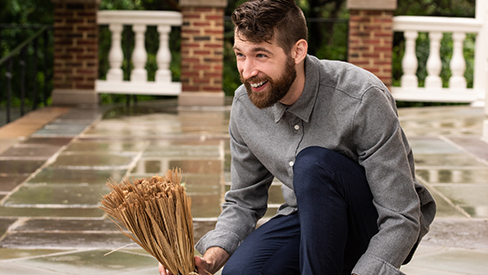 percussionist & composer
Lucas Ashby
Sponsored by Arthur and Tina Lazerow & Dale Rosenthal and Michael Cutler
Lucas Ashby's genre-bending compositions are rooted in his musical worldliness. He's played with masters of Afrofunk, Brazilian jazz, Ghanaian highlife, and more, bringing a plethora of sounds and textures to all his work.
Class of 2019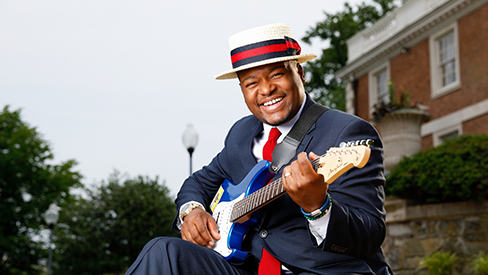 Dante' Pope
Sponsored by Mrs. Patricia Haywood Moore and Dr. Roscoe M. Moore, Jr.
Multi-instrumentalist Dante' Pope communicates his love, passion, and appreciation of life through his music. Whether he is playing the piano, guitar, or drums, Pope's signature soulful sound is infused with elements of gospel, jazz, and R&B.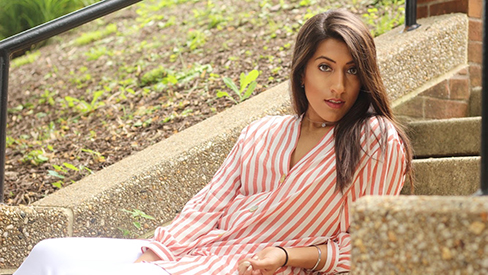 Anjali Taneja
Sponsored by Richard and Melba Reichard
Singer-songwriter Anjali Taneja believes in the power of Indian classical and Sufi music to transform contemporary music. By fusing R&B and pop melodies with Bollywood rhythms and Indian ragas, Taneja aims to bring the sounds of her heritage to a wider audience.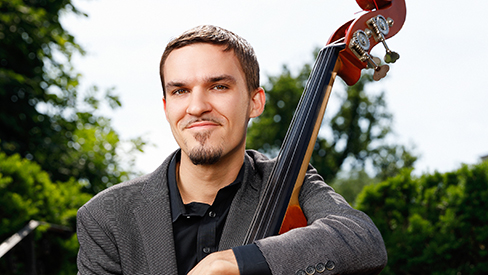 Eliot Seppa
Sponsored by Myra Turoff and Ken Weiner
For Eliot Seppa it's all about that bass! The bandleader, arranger, and composer is a master of both the upright and electric bass. His jazz fusion sound is heavily influenced by R&B, hip-hop, gospel, Latin, and African music.
Calista Garcia
Sponsored by Ellen and Michael Gold
Singer-songwriter Calista Garcia brings a mix of lyrical complexity and musical sophistication to her folk-rock and blues sound that harkens back to '70s classic acts such as Fleetwood Mac, the Eagles, and Joni Mitchell.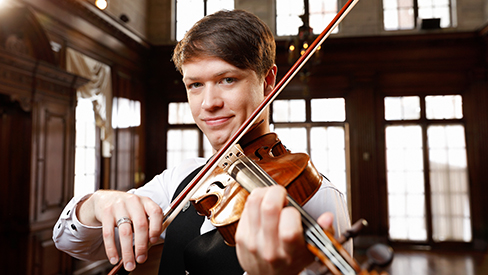 Seán Heely
Sponsored by Sarah and Dan Gallagher and Van and Linda Hubbard
Follow Seán Heely's fiddle as he takes you on a journey through Scotland, Ireland, and America. With every bow stroke, Heely breathes new life into the rich traditions of Celtic music.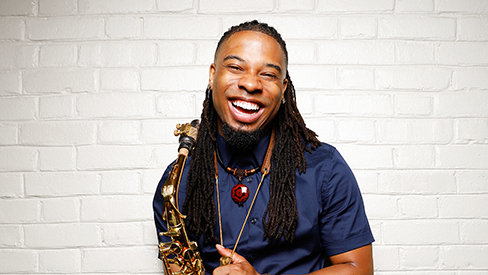 Trey Sorrells
Sponsored by Dale Rosenthal and Michael Cutler
Trey Sorrells fell in love with the saxophone at age 12. After honing his sax skills in church, Sorrells became enamored with hard-bop jazz popularized by Cannonball Adderley and Miles Davis. Sorrells' unique sound combines aspects of hard-bop with gospel melodies.
Class of 2018: Sponsored by Effie & John Macklin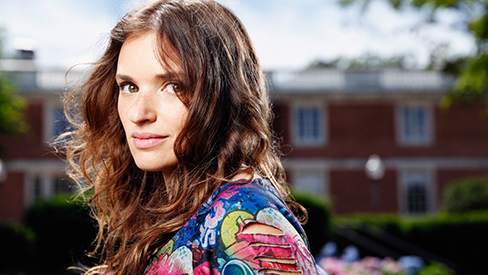 Gina Sobel
Sponsored by Ellen and Michael Gold
A devoted multi-instrumentalist, Gina Sobel is just as comfortable on the flute and saxophone as she is singing or playing guitar. Sobel combines jazz with genres from folk to rock to create a unique, energetic sound.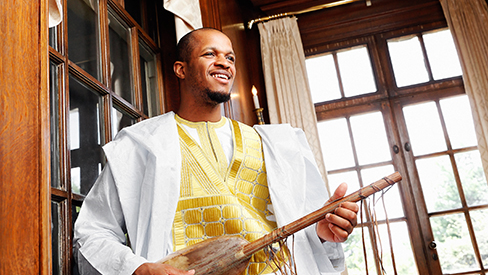 Uasuf Gueye
Sponsored by Dr. J. Alberto Martinez
A performer, craftsman, and cultural ambassador, Uasuf Gueye's mastery of West African musical idioms and experience learning from skilled musicians from around the world have made him a catalyst for forging unity through music.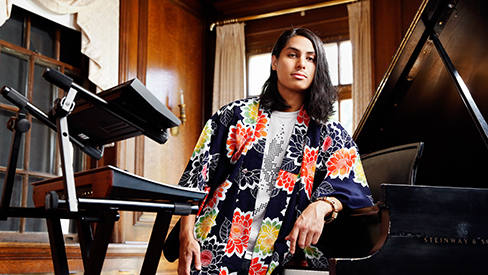 Drew Kid
Sponsored by Myra Turoff and Ken Weiner
Inspired by the soul and funk jams of legends like Sly Stone and Marvin Gaye, versatile musician Drew Kid brings his new ventures in songwriting together with his background in jazz.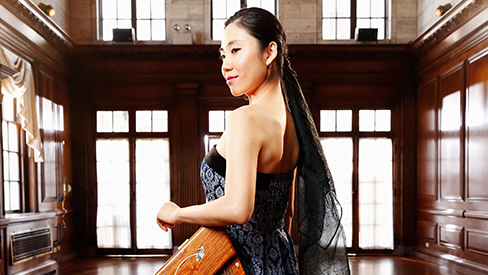 Chao Tian
Sponsored by Linda and Van Hubbard
A leading performer on the Chinese dulcimer and prominent educator and advocate for Chinese traditional music, Chao Tian combines her scholarly experience with her virtuosic ability to engage a truly global crowd.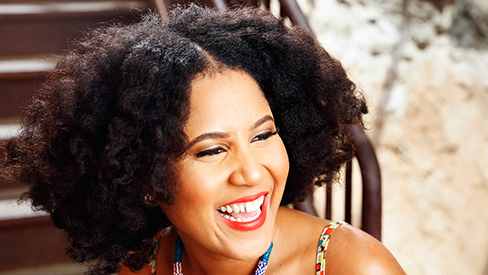 Cecily
Sponsored by Mrs. Patricia Haywood Moore and Dr. Roscoe M. Moore, Jr.
Influenced by soul, jazz, and '90s R&B, vocalist and songwriter Cecily has captivated audiences around the country and garnered comparisons to singers as diverse as Brandy and Corinne Bailey-Rae.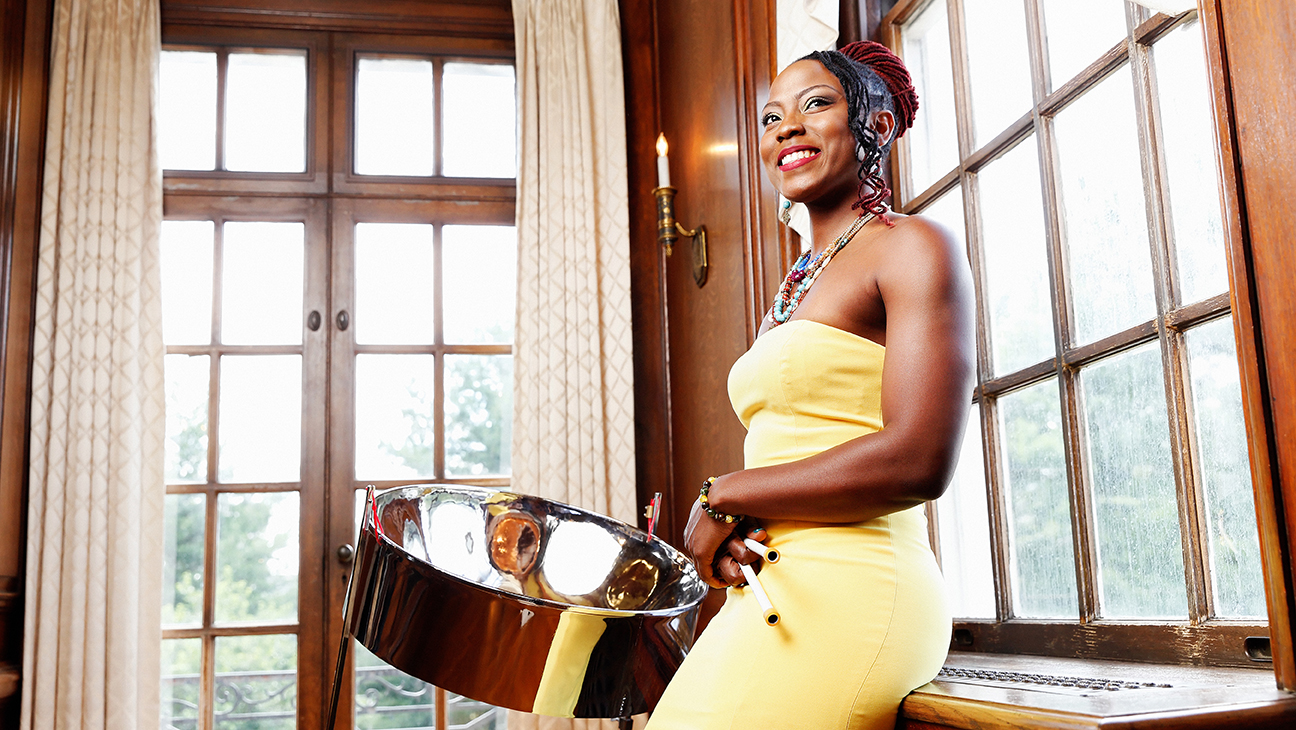 Josanne Francis
Sponsored by Dale S. Rosenthal
A virtuosic steelpan player with a career that includes both a Carnegie Hall appearance and a music education degree, Josanne Francis has made a name for herself as both a talented musician and a highly qualified music educator.  
Class of 2017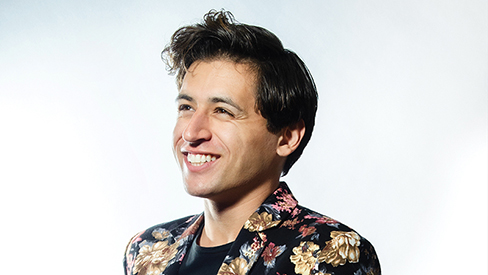 Chris Urquiaga
A multi-faceted singer-songwriter, Chris Urquiaga's music combines Latin rhythms, pop, R&B, and more. Urquiaga has been commissioned by numerous organizations including the Congressional Chorus and Prince George's Philharmonic.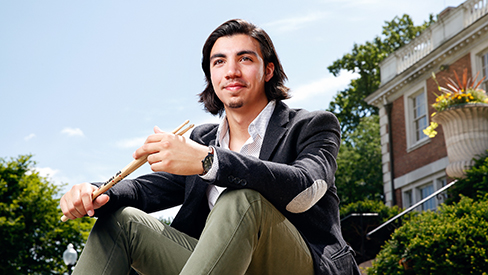 Joey Antico
Joey Antico's finesse with all things percussion makes him a well-respected musician and frequently sought after percussionist to share the stage with jazz, rock, funk, and electronic musicians.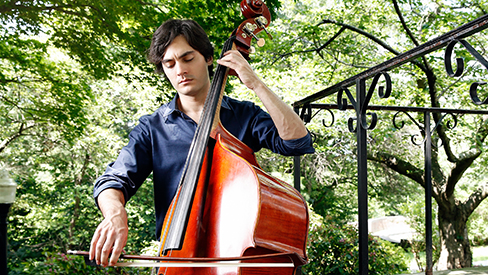 Ethan Foote
As a composer, arranger, bassist, and songwriter, Ethan Foote employs a wide array of styles and voices in his compositions. Prepare to be blown away by this young artist's versatility!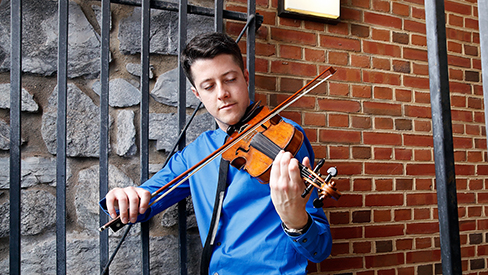 Patrick McAvinue
An award-winning fiddler, Patrick McAvinue uses his passion for roots music to translate bluegrass traditions into an innovative language of his own and deliver a unique, energetic performance.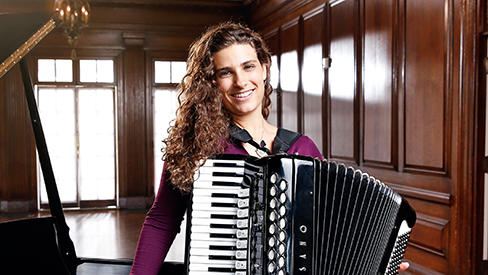 Simone Baron
Simone Baron improvises, interprets, experiments, and arranges classical, chamber jazz, and global music on the accordion and piano. Baron reimagines the performance experience by putting unlikely ideas, artistic forms, and audiences in refreshing and revealing dialogues.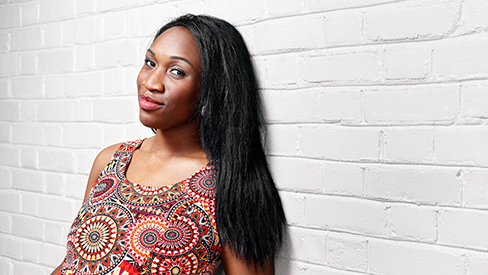 Ines Nassara
Ines Nassara's powerful vocal ability and enthusiastic energy on stage enable her to tower over accompanying choruses, conveying shockingly palpable emotions and burning passion that are unrivaled among her peers.
SUPPORT YOUNG ARTISTS
Your generous support has a lasting impact on young artists in our community. Together, we help fuel their creativity, give them confidence, and support them when it matters most.
Apologies. There was an error with your donation. Please try again or contact us at donors@strathmore.org or 301.581.5145 for help.