Class of 2023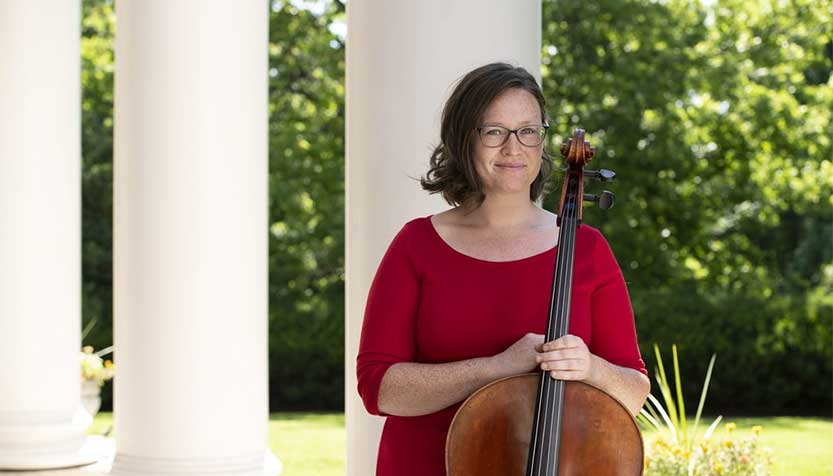 Cellist & Composer
Erin Murphy Snedecor
Erin Murphy Snedecor is a multi-genre cellist who specializes in contemporary chamber music, composition, and collaborative performance. While her training is primarily classical, she has used the influence of rock, folk, and electronica to improvise and compose in new styles, leading to many unconventional collaborations and performances. Most recently, Erin released an album of original music under her solo moniker, Zooxanthellae, available on Off Latch Press. 
Supported in part by Richard & Melba Reichard♪, Ava Kaufman, and Victoria J. Perkins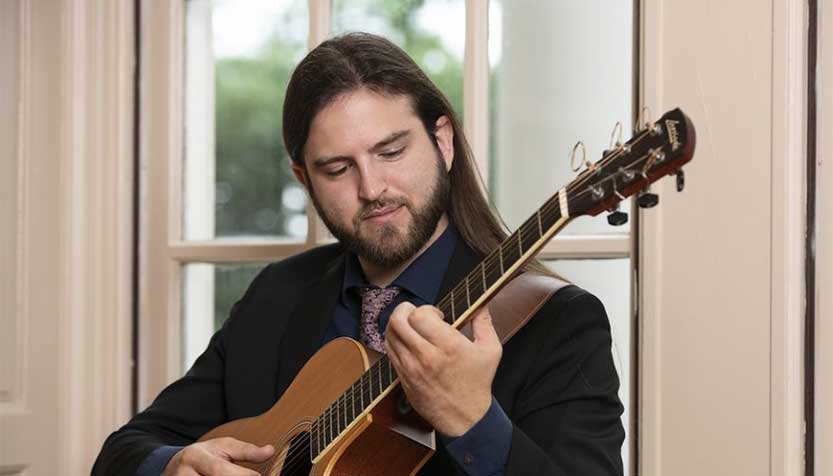 IRISH TRADITIONAL VOCALIST & MULTI-INSTRUMENTALIST
Kevin Elam
Kevin Elam is a multi-instrumentalist and 2019 All-Ireland Champion in Men's Singing. Although he boasts a strong background in classical piano and a degree in Jazz studies from George Mason University, Kevin is rooted in Irish traditional music.
In addition to playing the tin whistle, guitar, mandolin and banjo, Kevin has also honed his skills as a singer and interpreter of Irish traditional song. In August of 2019, he was awarded first place in Men's English Singing at the 2019 Fleadh Cheoil na hÉireann, held in Drogheda, Ireland, and took home the coveted Dalaigh Shield, an award only won by one other American in its 65-year history.
Over the past several years, Kevin has performed at the Kennedy Center, the National Gallery of Art, and the Library of Congress, as well as at the Washington Folk Fest, Appaloosa Festival, and many other festivals in the mid-Atlantic region. Kevin has given classes and workshops on traditional music throughout the Eastern US, including with the prestigious faculty of DC's premiere Irish traditional music camp, MAD Week.
In 2020, Kevin received a grant from George Mason University's Young Artist Commissioning Project, and consequently recorded his debut album, If I Were A Small Bird, released in September 2021. Kevin also studies early music and sings Renaissance polyphony and other choral repertoire with DC-based men's ensemble the Suspicious Cheese Lords, and with the Choir of Ascension & Saint Agnes Episcopal Church.  
Supported in part by Hope Eastman & Allen Childs♪, Dale Rosenthal & Michael Cutler♪, and Linda & Van Hubbard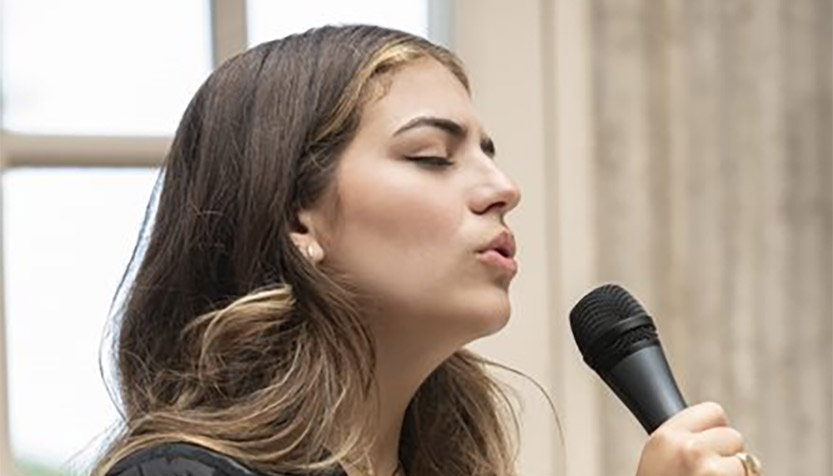 Jazz Vocalist
Dominique Bianco
Downbeat Award-winning, 22-year-old Dominique Bianco is a multi-faceted vocalist specializing in jazz and contemporary genres. Originally from Staten Island, New York, Dominique was a finalist in the 2022 International Ella Fitzgerald Vocal Competition and has shared the stage with renowned musicians such as Julius Rodriguez, Joe Farnsworth, Mark Whitfield, Peter Washington, Benny Benack III, Elijah Jamal Balbed, Emmet Cohen Trio including Kyle Poole and Russell Hall. Dominique has been mentioned in publications such as Downbeat Magazine, Jazz Times, The Baltimore Sun, WBGO, WPFW, Capital Bop, Parklife DC, The Baltimore Times, and interviewed in Voyage Baltimore Magazine. Performing at prestigious venues including Blues Alley, The Kennedy Center Millennium Stage, Keystone Korner, Smalls NYC, Pearl Street Warehouse, An Die Musik, Union Stage, "Charm City Django Festival 2022", The Cutting Room NYC, Joseph Meyerhoff Symphony Hall for the Baltimore Symphony Orchestra, and Blues Alley with Jose Andre, to name a few.

Dominique Bianco released her debut EP "I'm All Smiles" on November 13th, 2022. This record features NYC-based jazz trumpeter Benny Benack III and DC saxophonist Elijah Jamal Balbed. Her debut EP was recorded at Grammy Award-Winning Bias Studios in Springfield, Virginia. Growing up in a musical environment, she has always searched for obscure melodies to dissect and make her own, and she hopes this new record will advance her career to new highs with many more records to come.
Supported in part by Ellen & Michael Gold♪, Karen Deasy, and Carolyn & Martin Shargel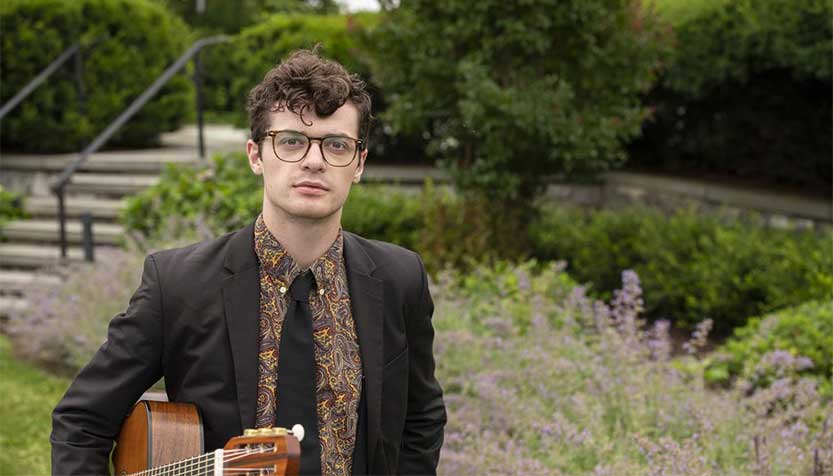 Guitarist & Composer
Connor Holdridge
A DMV native, Connor Holdridge's music is anything but limited by the region he grew up in. His musical influences range from the jazz soloing styles of Django Reinhardt and Dexter Gordon to the overdriven blues/rock guitar of Stevie Ray Vaughan and Jimmy Page. Alongside saxophonist Gabriel Wallace, Connor co-leads "The Hot Mess," a quartet whose repertoire is inspired by Django's early 1940s ensembles. Connor has also been featured with local jazz artists such as Michael Joseph Harris and Nataly Merezhuk.  
Connor's own compositions seek to explore the possibilities in sound using two French guitars, upright bass, and cajon. His sound draws upon various musical cultures and takes inspiration from a younger generation of acoustic guitar players with more modern influences. 
Supported in part by Karen Lefkowitz & Al Neyman, Margaret McDowell, and Myrna Sislen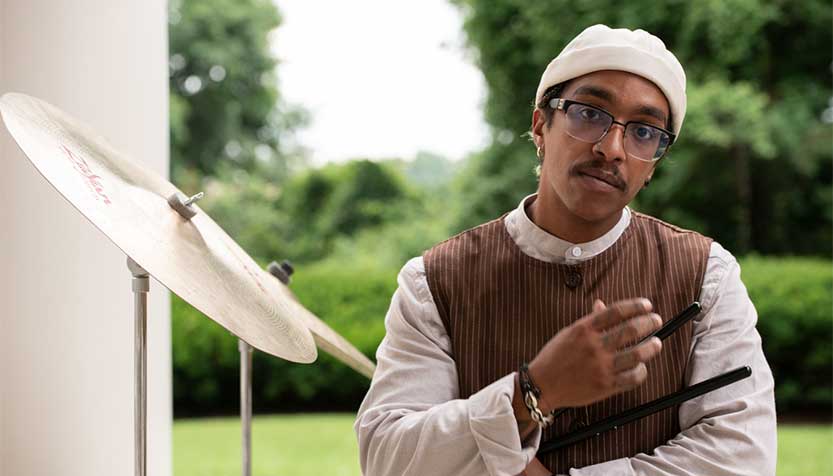 Multi-Genre Drummer
Jo Palmer
Jo Palmer grew up amidst the vibrant Jazz scene that resides within Hartford, Connecticut. Coming from a musical family, Jo was introduced to music at an early age. He attended Berklee College of Music and later The New School For Contemporary Music, to pursue the art of contemporary drumming with an emphasis on rhythms coming from the African Diaspora (jazz, Afro-Cuban, reggae, blues). Jo has performed with artists such as Les Amazones D'afrique, and Amiri Baraka. He plans to continue his professional study of music together with promoting humanitarian work through world travel and cultural exploration.
Supported in part by Jamie & Jessica McIntyre♪, Bayo & Funke Oyewole♪, and Dr. J. Alberto Martinez & Anna Pigotti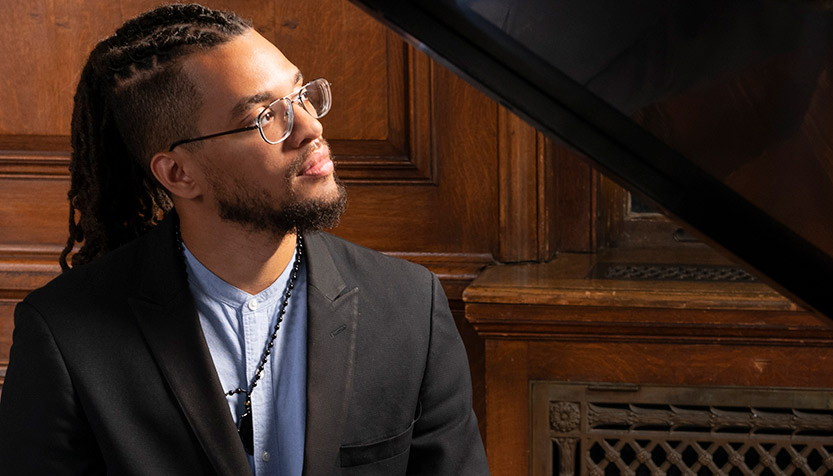 Jazz pianist
Joshua Jenkins
Joshua Jenkins has been playing the piano since he was seven years old and began performing in public at the age of twelve. A proud alum of the Duke Ellington School of the Arts, he holds a Bachelor of Music from Temple University, where he also majored in Spanish.
Alongside fellow Ellington students, he performed on stage at the Kennedy Center and Strathmore Music Center with artists such as Ledisi, Patti LaBelle, and Sting. While studying in Philadelphia, he gave various classical solo and chamber recitals, and worked with several jazz ensembles. Joshua studied pipe organ for several years under the tutelage of organist Clyde T. Parker, having performed numerous times on this instrument at People's Congregational Church in Washington, D.C.
Joshua was the Jazz Ensemble Director of CAAPA (the Coalition for African Americans in the Performing Arts) from 2018 to 2020. He has a keen interest in Afro-Cuban drumming and has visited Cuba several times to conduct research and take lessons. Having worked with a wide array of musicians and ensembles throughout the Washington, D.C. area, he is intent on continuing to expand his performing career.  
Supported in part by Daniel & Sarah Gallagher♪, HelenLouise Pettis♪, and Tina & Arthur Lazerow 
Class of 2022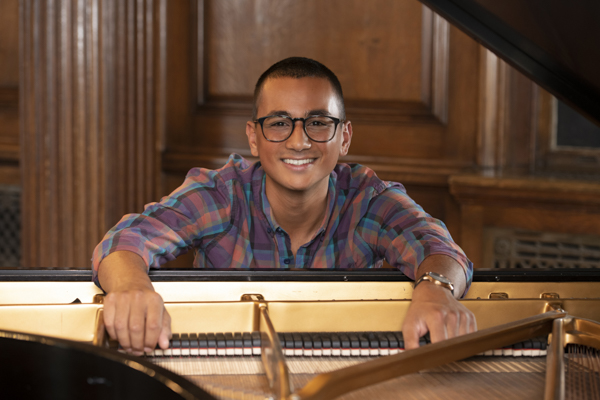 jazz pianist
James Fernando
Sponsored by Belinda M. Kane in memory of Mamie C. Kane♪
& Ava Kaufman
Since graduating summa cum laude from Berklee College of Music, pianist and composer James Fernando continues to amass critical acclaim and recognition. This "prodigiously gifted composer and virtuoso pianist," (World Music Report) merges jazz, classical, and electronic music. Fernando relies on his genre-expanding original compositions to deliver thought-provoking, exciting performances.
Fernando has performed at many prominent venues, including the historic Banff International Workshop in Jazz & Creative Music and has collaborated with artists like Chris Cheek, Mingjia, and The Either/Orchestra.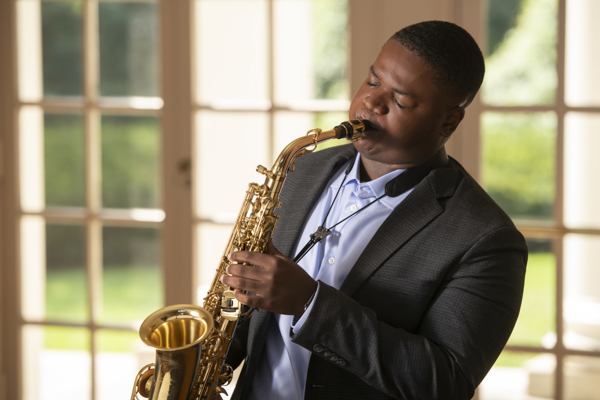 Jazz saxophonist
Langston Hughes II
Sponsored by Daniel and Sarah Gallagher♪, Richard and Melba Reichard♪, & HelenLouise Pettis
As his name would suggest, Langston Hughes II creates beauty. However, rather than a pen, Hughes' instrument of choice is the saxophone. The rising star's artistic mission is to develop a voice that has a profound spiritual and emotional impact on his listeners.
The young saxophonist, flutist, bandleader, and composer already has many impressive credits and awards to his name.
Hughes is currently studying jazz saxophone at Howard University under the tutelage of esteemed professor Charlie Young III.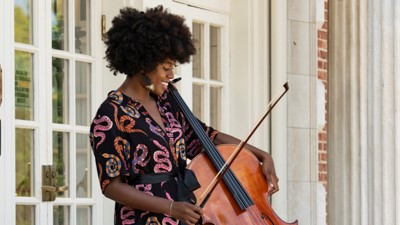 cellist
Titilayo Ayangade
Sponsored by Tina and Arthur Lazerow & Bayo and Funke Oyewole
Cellist Titilayo "Titi" Ayangade is dedicated to spotlighting musicians of color and giving voice to underrepresented artists through exciting collaborations. She enjoys commissioning new music as well as performing with orchestras and chamber ensembles.
Ayangade has a degree in performance from University of Cincinnati and University of Texas at Austin, and is currently pursuing a DMA at the University of Maryland as part of the award-winning fellowship ensemble in residence, Thalea String Quartet.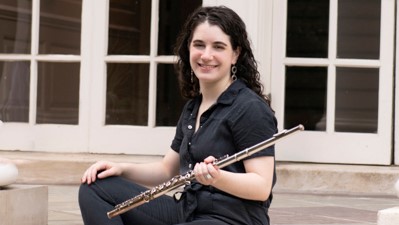 jazz flutist & vocalist
Alex Hamburger
Sponsored by Ellen and Michael Gold♪
Born to an artistic family, Alex Hamburger began studying classical flute at age 7 and began finetuning her improvisation skills sitting in on her father's gigs and being a part of Paul Carr's Jazz Academy of Washington. Since then, this DC native's talents have taken her all over the world.
From SUNY Purchase where she received formal training as a James Moody Scholar, she was off to Canada as a member of the Banff Jazz and Creative Music Program in 2017. The next year she was invited to Switzerland as part of the prestigious Focusyear band at the JazzCampus.
In November 2021 her quartet released its debut album, And She Spoke. Hamburger wrote and arranged the compositions which are inspired by the works of female poets and composers.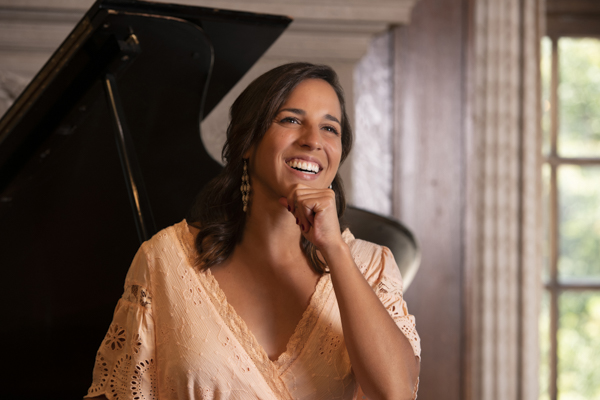 singer-songwriter
Taisha Estrada
Sponsored by Hope Eastman and Allen Childs♪, Margaret McDowell, & Victoria J. Perkins
Puerto Rican singer-songwriter Taisha Estrada grew up with grandparents who felt a strong devotion to la patria, their homeland. The rhythms of salsa, bomba, and plena course through Estrada's veins. Though she moved away from the island when she was young, her passion for Latin culture has only grown with time.
Estrada's style, which blends Latin styles with jazz, R&B, and pop, is comparable to artists such as Omara Portuondo, Elis Regina, Natalia LaFourcade, and iLe. Lyrically, she is heavily influenced by the sensory experience of the Caribbean, and her work explores the beautiful and mystifying bond between humanity and the earth.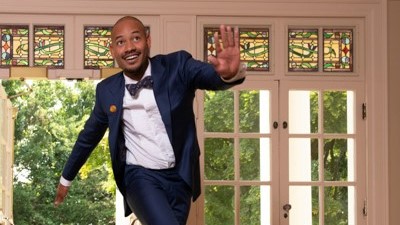 tap dancer
Gerson Lanza
Sponsored by Dale Rosenthal and Michael Cutler♪ & Linda and Van Hubbard
Gerson Lanza has as much rhythm in his little toe as any top percussionist—and we mean that quite literally. Through his percussive footwork the Honduran dancer and choreographer can tell a story. Whether performing alongside spoken-word artists, musicians, or other dancers, his intricate moves are evocative and captivating.
Lanza began his training under Omar Edwards at his Harlem Tap studio and has since completed residencies at Lincoln Center and Jacob's Pillow. Lanza is currently pursuing his MFA in Dance Performance Studies at the University of Maryland.
Class of 2020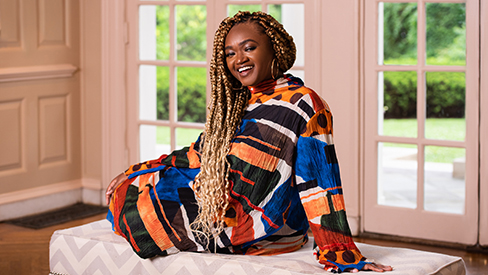 pop vocalist
AYO
Sponsored by Mrs. Patricia Haywood Moore and Dr. Roscoe M. Moore, Jr.
AYO's smooth pop vocals combined with her fearless, confident lyrics create music with empowering messages that showcase her stylistic and emotional versatility.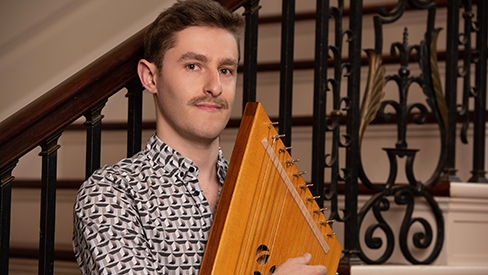 early folk instrumentalist
Niccolo Seligmann
Sponsored by Van and Linda Hubbard & Stephen and Tanya Spano
Niccolo Seligmann is fascinated by obscure folk instruments and early music. He plays over 20 acoustic instruments including viola da gamba and medieval fiddle, uniting historical and experimental music to create a unique listening experience.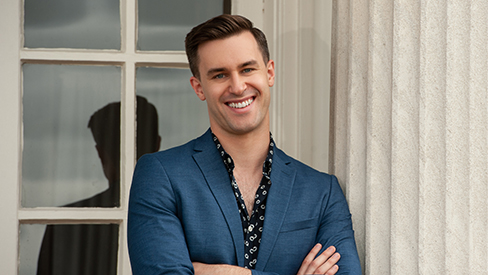 singer-songwriter
Christian Douglas
Sponsored by Richard and Melba Reichard
Christian Douglas' original music echoes his background as a classical tenor and musical theater performer, combining quality storytelling with a smooth, soulful voice. His heartfelt lyrics and acoustically-driven sound carry pop, jazz, and soul influence.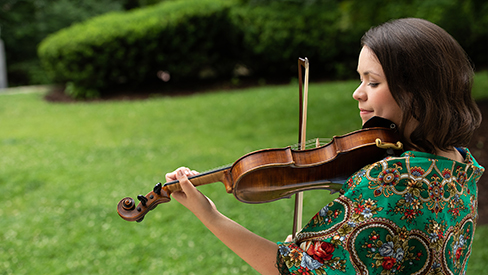 jazz violinist
Nataly Merezhuk
Sponsored by Ellen and Michael Gold & Ava Kaufman
Though Nataly Merezhuk's musicianship is rooted in classical training, she embraced the role of the violin in jazz after being drawn to its improvisational nature.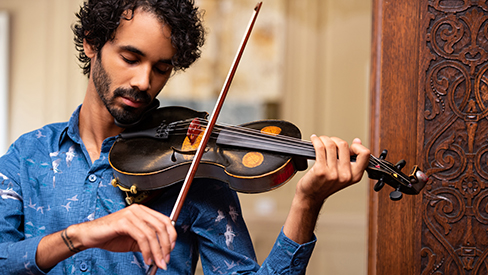 folk musician
Jake Blount
Sponsored by Sarah and Dan Gallagher
Jake Blount is a fiddler, banjoist, singer, and scholar whose performances, compositions, and research venerate and reflect the traditional music of Black and Indigenous communities in the southeastern US.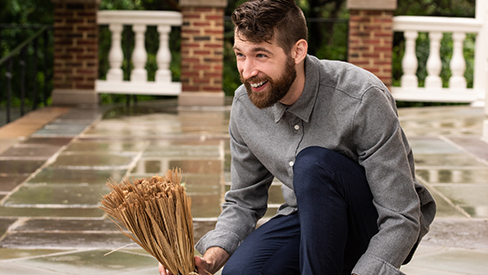 percussionist & composer
Lucas Ashby
Sponsored by Arthur and Tina Lazerow & Dale Rosenthal and Michael Cutler
Lucas Ashby's genre-bending compositions are rooted in his musical worldliness. He's played with masters of Afrofunk, Brazilian jazz, Ghanaian highlife, and more, bringing a plethora of sounds and textures to all his work.
Class of 2019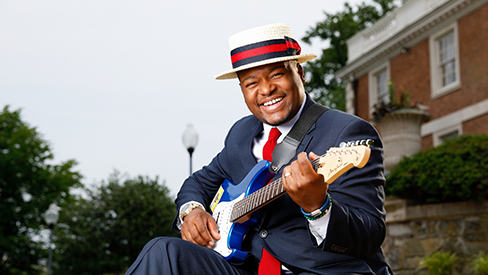 Dante' Pope
Sponsored by Mrs. Patricia Haywood Moore and Dr. Roscoe M. Moore, Jr.
Multi-instrumentalist Dante' Pope communicates his love, passion, and appreciation of life through his music. Whether he is playing the piano, guitar, or drums, Pope's signature soulful sound is infused with elements of gospel, jazz, and R&B.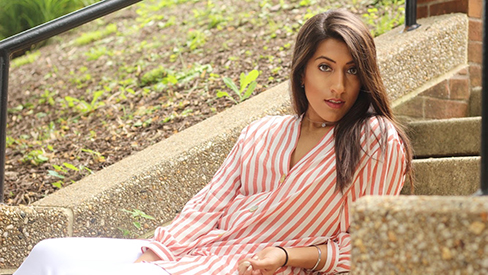 Anjali Taneja
Sponsored by Richard and Melba Reichard
Singer-songwriter Anjali Taneja believes in the power of Indian classical and Sufi music to transform contemporary music. By fusing R&B and pop melodies with Bollywood rhythms and Indian ragas, Taneja aims to bring the sounds of her heritage to a wider audience.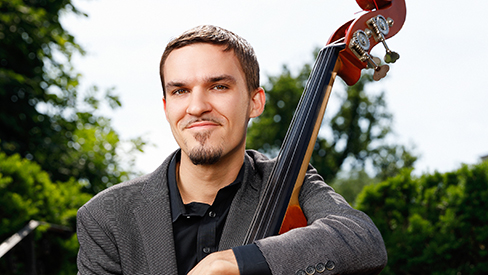 Eliot Seppa
Sponsored by Myra Turoff and Ken Weiner
For Eliot Seppa it's all about that bass! The bandleader, arranger, and composer is a master of both the upright and electric bass. His jazz fusion sound is heavily influenced by R&B, hip-hop, gospel, Latin, and African music.
Calista Garcia
Sponsored by Ellen and Michael Gold
Singer-songwriter Calista Garcia brings a mix of lyrical complexity and musical sophistication to her folk-rock and blues sound that harkens back to '70s classic acts such as Fleetwood Mac, the Eagles, and Joni Mitchell.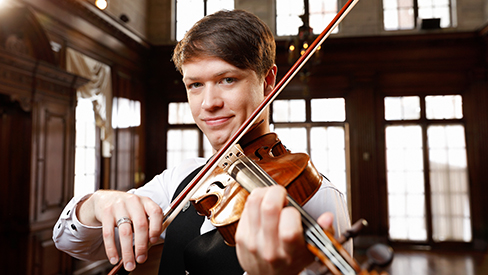 Seán Heely
Sponsored by Sarah and Dan Gallagher and Van and Linda Hubbard
Follow Seán Heely's fiddle as he takes you on a journey through Scotland, Ireland, and America. With every bow stroke, Heely breathes new life into the rich traditions of Celtic music.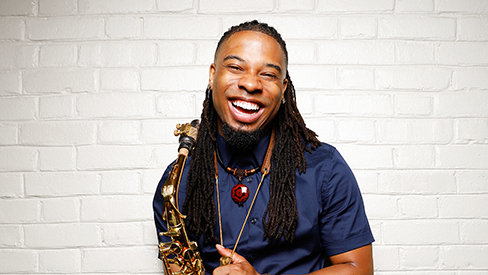 Trey Sorrells
Sponsored by Dale Rosenthal and Michael Cutler
Trey Sorrells fell in love with the saxophone at age 12. After honing his sax skills in church, Sorrells became enamored with hard-bop jazz popularized by Cannonball Adderley and Miles Davis. Sorrells' unique sound combines aspects of hard-bop with gospel melodies.
Class of 2018: Sponsored by Effie & John Macklin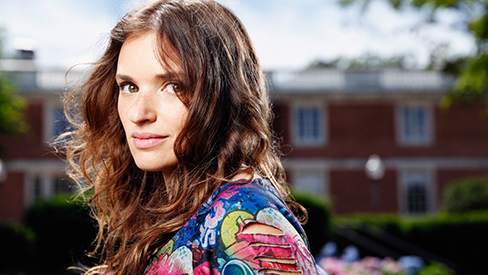 Gina Sobel
Sponsored by Ellen and Michael Gold
A devoted multi-instrumentalist, Gina Sobel is just as comfortable on the flute and saxophone as she is singing or playing guitar. Sobel combines jazz with genres from folk to rock to create a unique, energetic sound.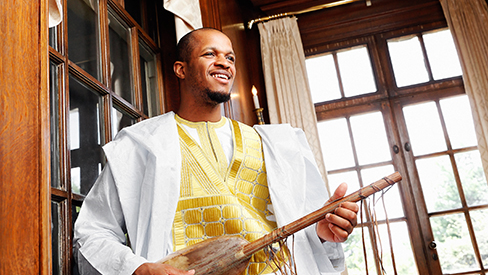 Uasuf Gueye
Sponsored by Dr. J. Alberto Martinez
A performer, craftsman, and cultural ambassador, Uasuf Gueye's mastery of West African musical idioms and experience learning from skilled musicians from around the world have made him a catalyst for forging unity through music.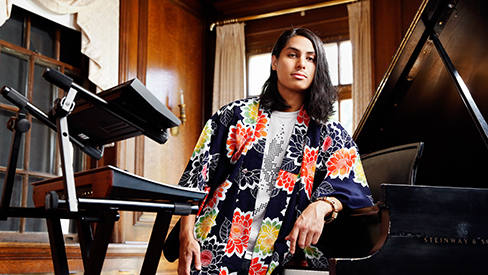 Drew Kid
Sponsored by Myra Turoff and Ken Weiner
Inspired by the soul and funk jams of legends like Sly Stone and Marvin Gaye, versatile musician Drew Kid brings his new ventures in songwriting together with his background in jazz.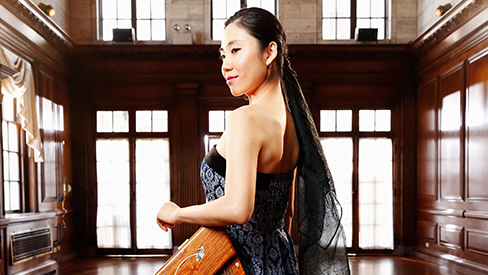 Chao Tian
Sponsored by Linda and Van Hubbard
A leading performer on the Chinese dulcimer and prominent educator and advocate for Chinese traditional music, Chao Tian combines her scholarly experience with her virtuosic ability to engage a truly global crowd.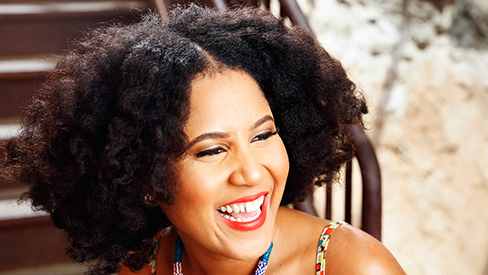 Cecily
Sponsored by Mrs. Patricia Haywood Moore and Dr. Roscoe M. Moore, Jr.
Influenced by soul, jazz, and '90s R&B, vocalist and songwriter Cecily has captivated audiences around the country and garnered comparisons to singers as diverse as Brandy and Corinne Bailey-Rae.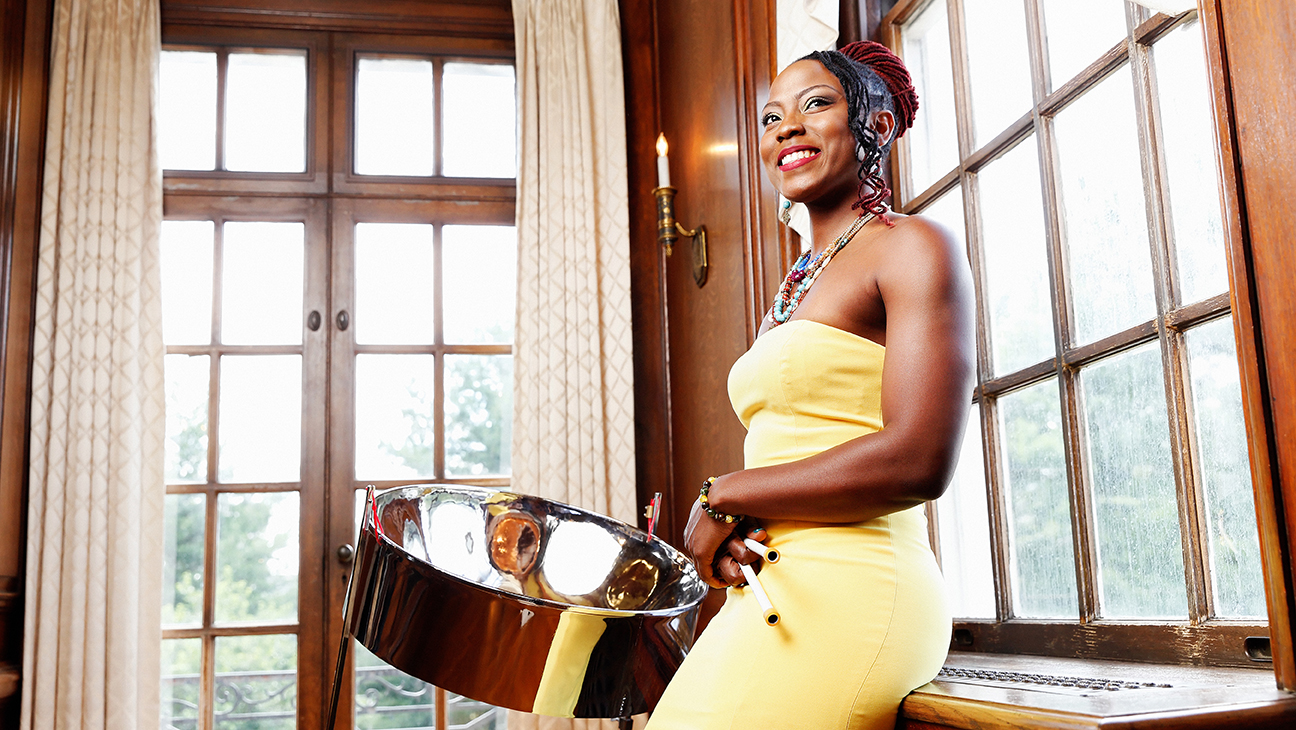 Josanne Francis
Sponsored by Dale S. Rosenthal
A virtuosic steelpan player with a career that includes both a Carnegie Hall appearance and a music education degree, Josanne Francis has made a name for herself as both a talented musician and a highly qualified music educator.  
Class of 2017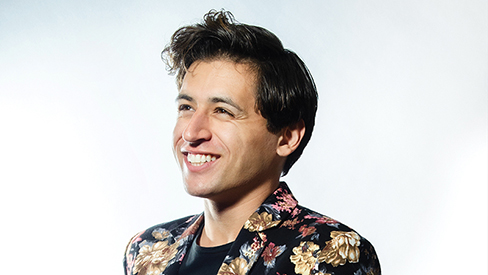 Chris Urquiaga
A multi-faceted singer-songwriter, Chris Urquiaga's music combines Latin rhythms, pop, R&B, and more. Urquiaga has been commissioned by numerous organizations including the Congressional Chorus and Prince George's Philharmonic.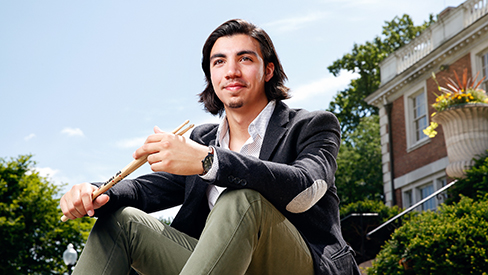 Joey Antico
Joey Antico's finesse with all things percussion makes him a well-respected musician and frequently sought after percussionist to share the stage with jazz, rock, funk, and electronic musicians.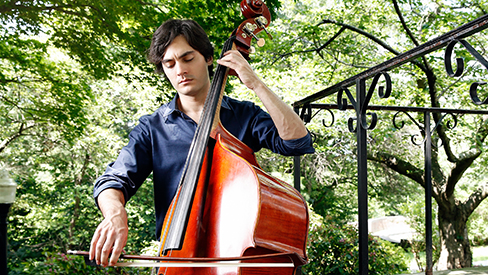 Ethan Foote
As a composer, arranger, bassist, and songwriter, Ethan Foote employs a wide array of styles and voices in his compositions. Prepare to be blown away by this young artist's versatility!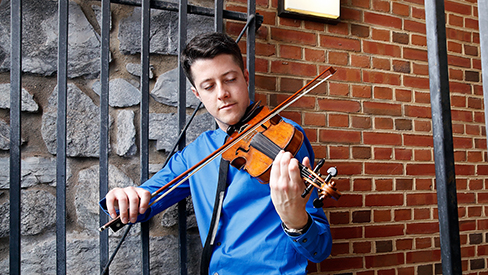 Patrick McAvinue
An award-winning fiddler, Patrick McAvinue uses his passion for roots music to translate bluegrass traditions into an innovative language of his own and deliver a unique, energetic performance.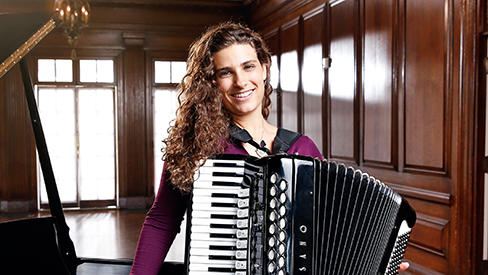 Simone Baron
Simone Baron improvises, interprets, experiments, and arranges classical, chamber jazz, and global music on the accordion and piano. Baron reimagines the performance experience by putting unlikely ideas, artistic forms, and audiences in refreshing and revealing dialogues.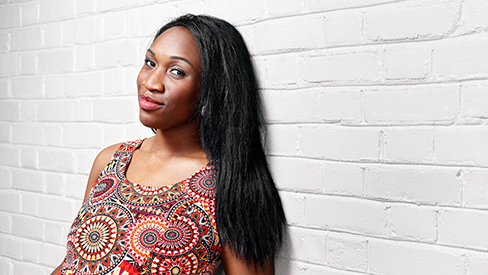 Ines Nassara
Ines Nassara's powerful vocal ability and enthusiastic energy on stage enable her to tower over accompanying choruses, conveying shockingly palpable emotions and burning passion that are unrivaled among her peers.
Class of 2016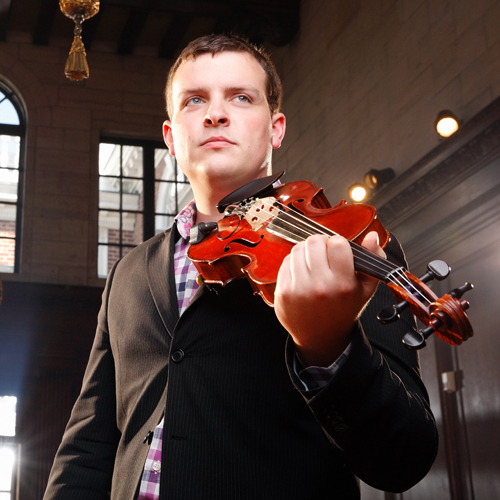 Griff Kazmierczak
While primarily a trumpeter, Kazmierczak is equally proficient with the violin and a wide range of genres, from jazz to classical.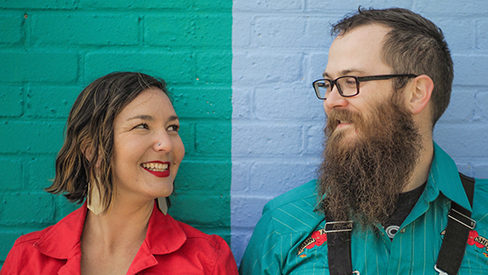 Bumper Jacksons
Bumper Jacksons' co-founders Jess Eliot Myhre and Chris Ousley lead with their signature sun-dappled vocal harmonies, and the multi-instrumentalists trade off on strings and horns, playing fresh originals and dusted-off tunes from their great-grandparent's coat closet.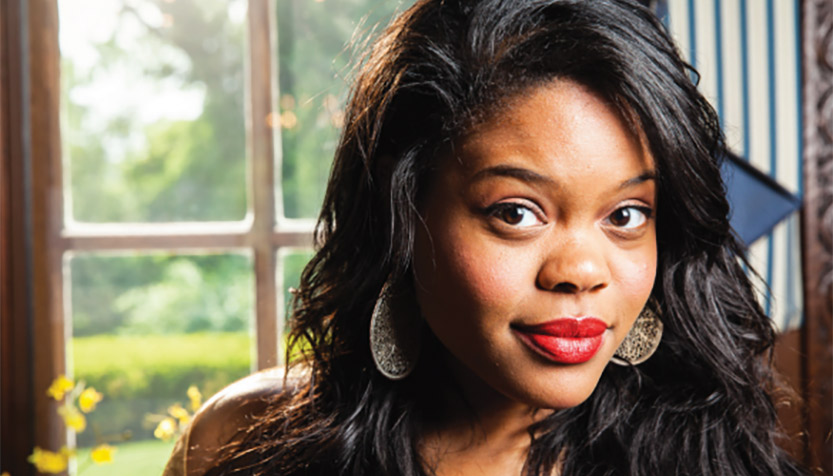 Cassandra Allen
Singer, songwriter, and arranger Allen brings her signature blend of Afro-Latin jazz and  Mediterranean folk fusion to Fox Hill. Allen boasts a tone reminiscent of Sarah Vaughn and Ella Fitzgerald and has performed around the world.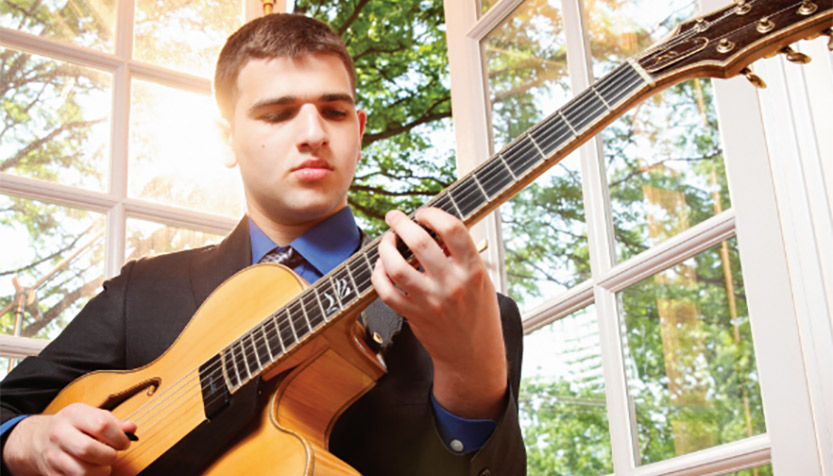 Jan Knutson
Washington based guitarist and composer Jan Knutson incorporates elements of Jazz and Classical, Bluegrass and Pop to create his original works and unique takes on classic jazz standards.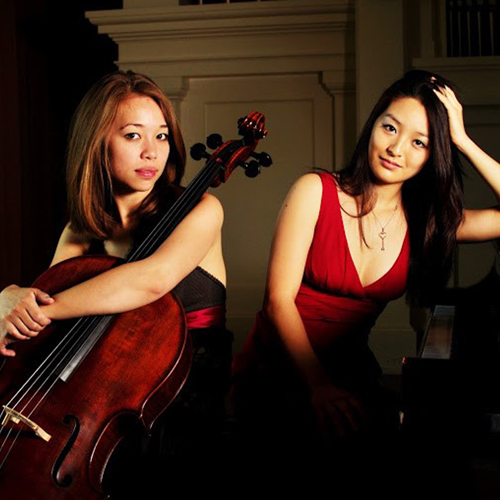 Kimberly Kong
Carnegie Hall veteran Kimberly Kong (AIR 2015-2016) has been in the spotlight since her Pittsburg Symphony debut at age nine, and is a frequent orchestral soloist.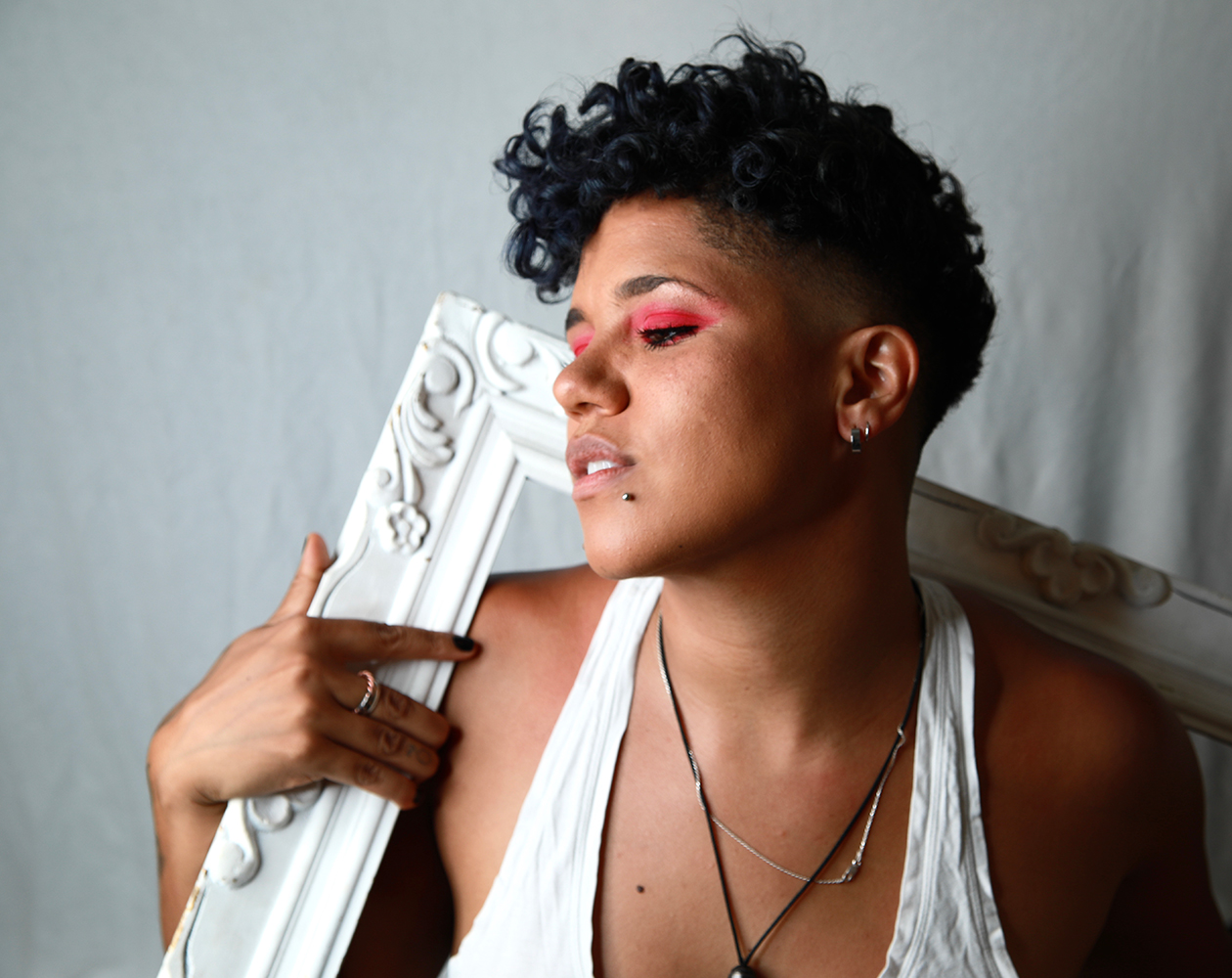 Be Steadwell
Be Steadwell redefines the love song in a modern context, with jazz, a capella, and folk roots. Blending genres into what she calls "queerpop," Steadwell's live performances feature onstage compositions using loop pedal vocal layering and beat boxing.
Class of 2015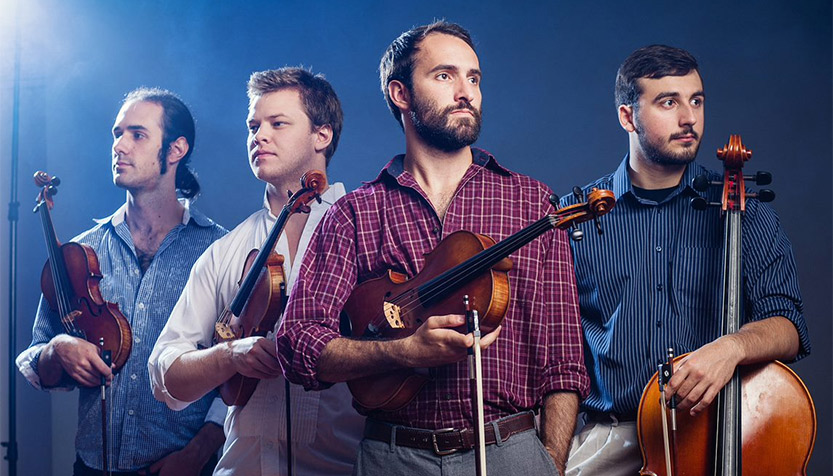 Invoke
Invoke is a string quartet "band" that looks to the present, not the past, for inspiration. Infusing elements of bluegrass, folk, and rock, invoke jams on fretted instruments like mandolin, banjo and dulcimer as well as the standard quartet complement of violins, viola, and cello.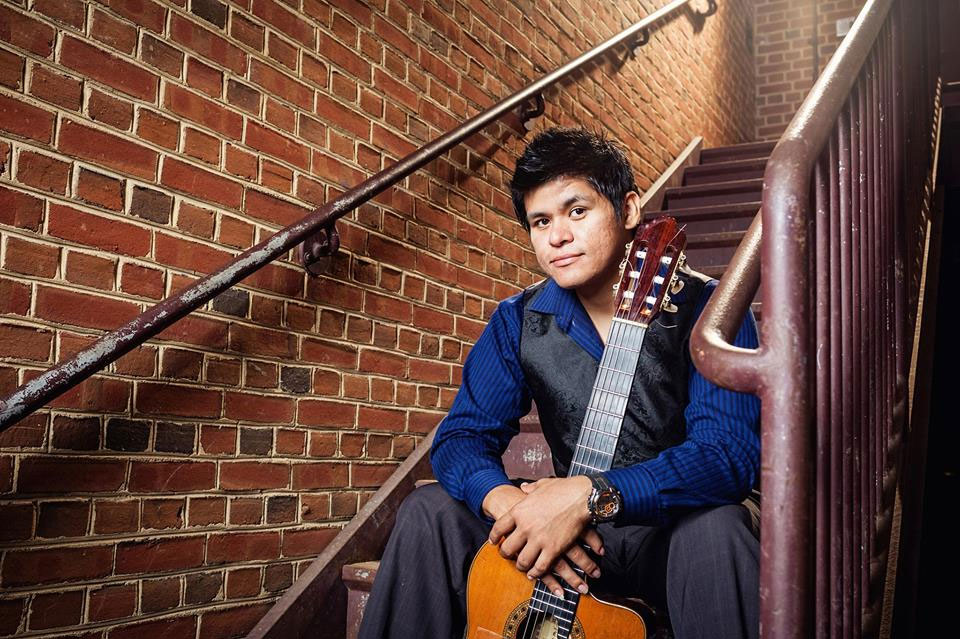 Cristian Perez
Defying all labels, Argentine guitarist/composer Cristian Perez brings together South American music, classical, jazz, and folk styles from around the world, revealing the universality of music with his quintet.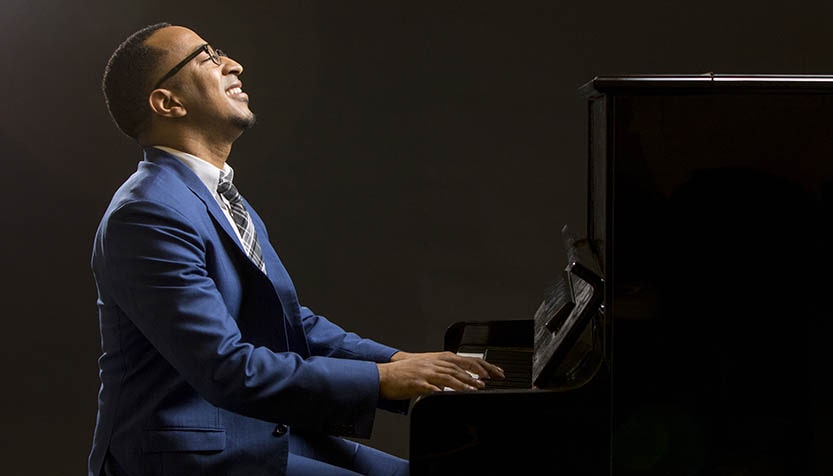 Mark Meadows
Infused with jazz, soul, R&B & gospel roots, Mark Meadows is a multidimensional pianist & vocalist who creates a unifying sound that can relate to every walk of life.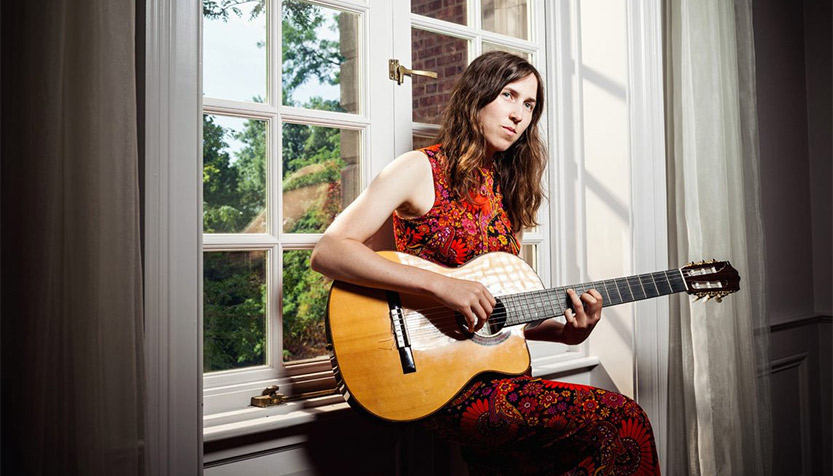 Marian McLaughlin
Marian McLaughlin is a songwriter, singer, and guitarist pushing the boundaries of folk music. Weaving together imaginative lyrics, intricate classical guitar work, and rhapsodic delivery, she creates songs of breathtaking scope and exquisite detail.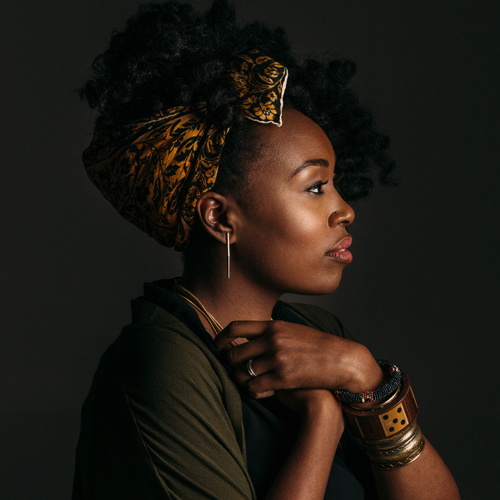 Rochelle Rice
Rochelle Rice is a dynamic and compelling vocalist and songwriter. Moving forward with the tides of popular music while still remembering the past, Rochelle effortlessly combines jazz, soul, pop, and rock & roll. Her profound and flawless sound joins the singer/songwriters of the 1960s and the contemporary jazz vocalists of today. 
Class of 2014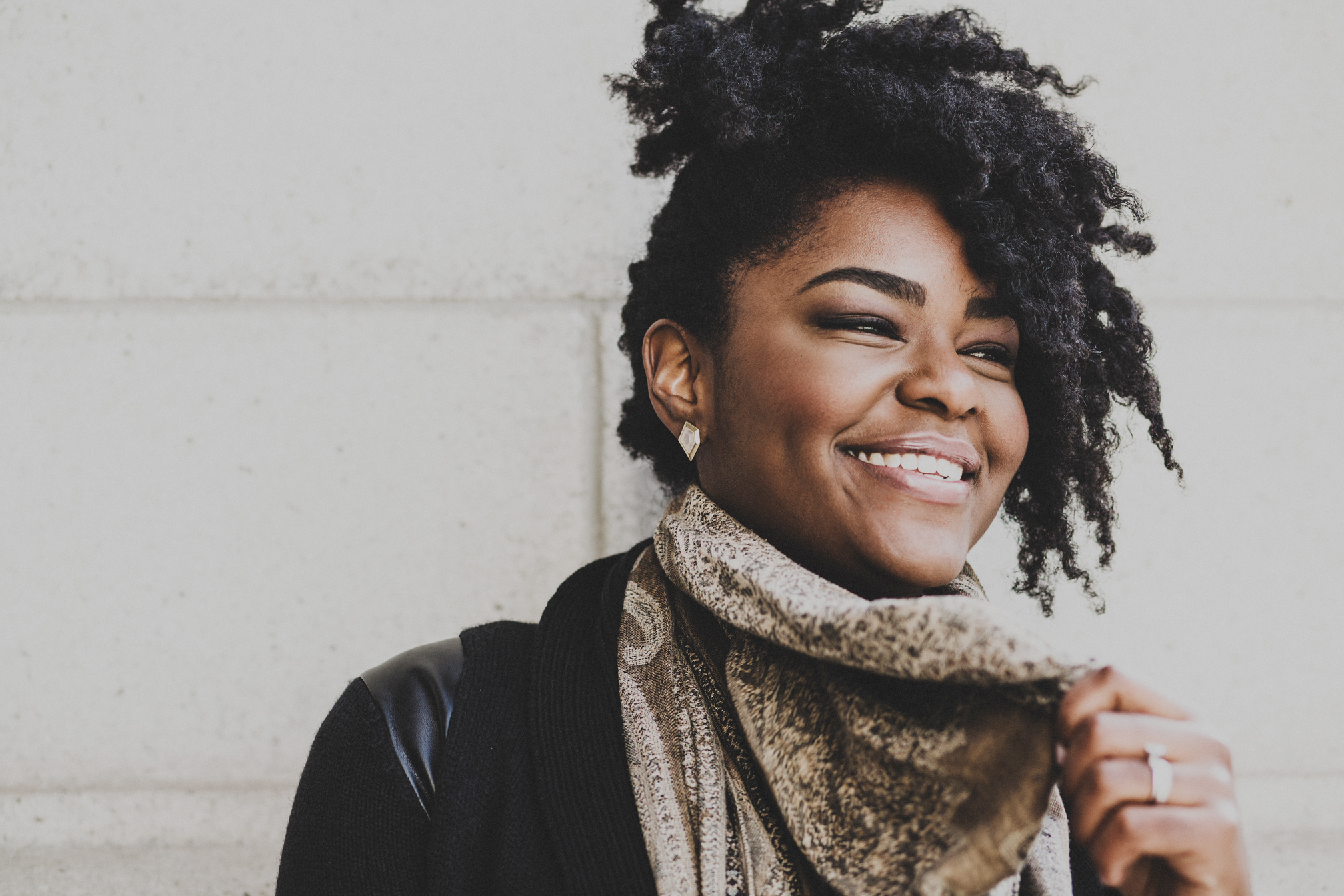 Christie Dashiell
Christie Dashiell's history includes performances with Howard's premiere vocal jazz ensemble, Afro-Blue. She has also performed at the Kennedy Center as a part of the 2010 Betty Carter's Jazz Ahead residency program and Lincoln Theater in Washington, D.C.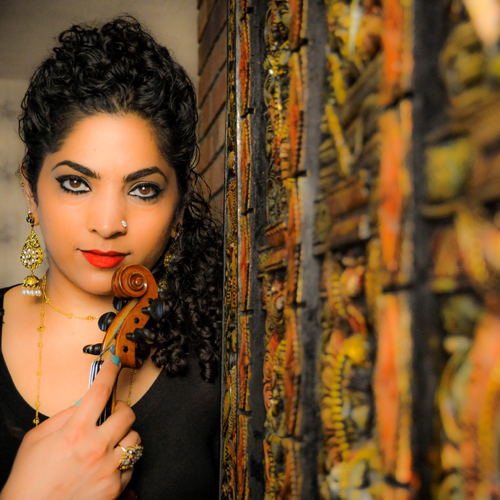 Nistha Raj
Nistha Raj specializes in the rare, evocative and soothing sound of classical North Indian (Hindustani) music on the five-string acoustic violin.  A distinguished performer and teacher of Hindustani classical and Western classical violin in Washington, D.C., Raj has performed in the United Nations, Kennedy Center, Department of State and the Indian Embassy in Washington, D.C.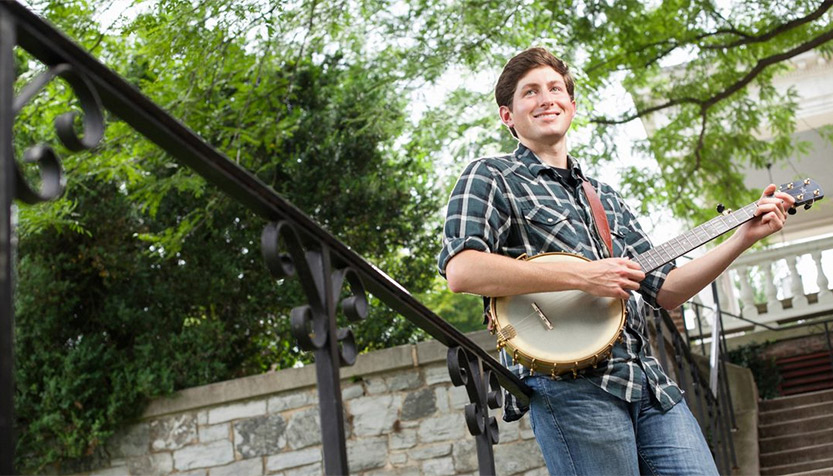 Brad Kolodner
Banjo player Brad Kolodner represents a new generation of old-time musicians reviving and attracting new audiences to Appalachian folk music.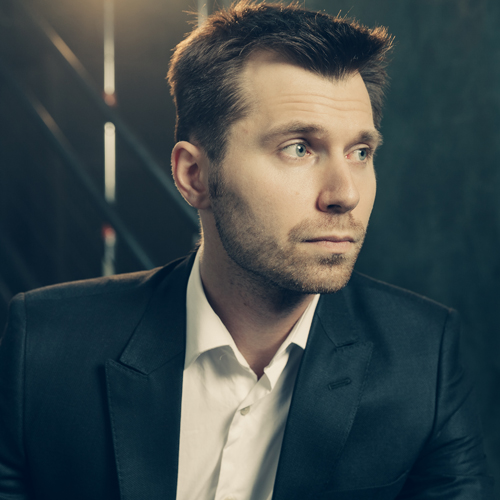 Piotr Pakhomkin
Russian-American guitarist Piotr Pakhomkin has performed in solo and concerto settings at the Kennedy Center's Terrace Theater, Jordan Hall in Boston, Teatro Pablo de Villavicencio in Mexico, D.B. Clarke Auditorium in Montreal, New York's Dweck Center for Contemporary Culture and Panama's historic National Theater.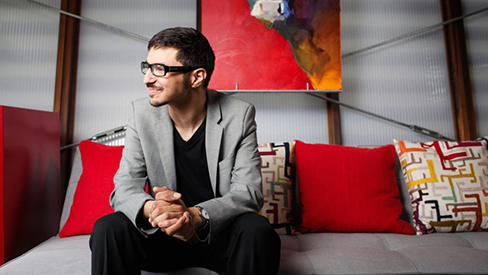 Elijah Jamal Balbed
Saxophonist and composer Elijah Jamal Balbed, named Best New Jazz Musician by Washington City Paper, hails from Washington, D.C. and studied with the area's top educators: Paul Carr, Charlie Young, and Fred Foss.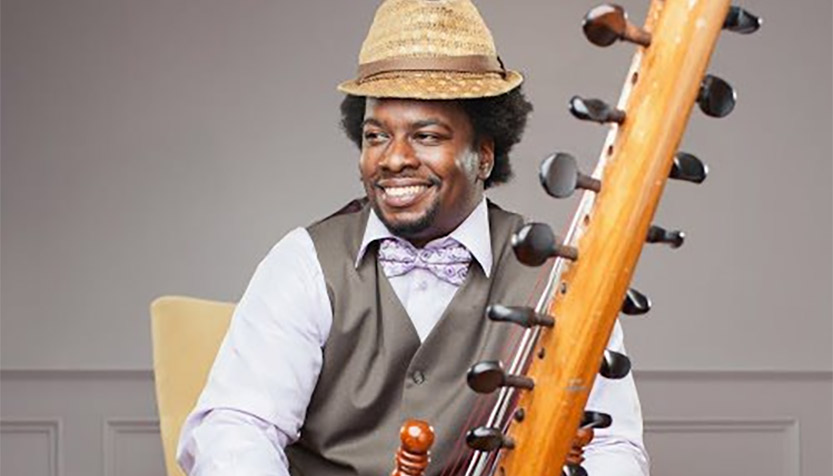 Amadou Kouyate
Amadou Kouyate performs a musical montage on the 21-string Kora, and rhythmic presentations on Djembe and Koutiro drums.  His repertoire ranges from traditional songs from the 13th century to original compositions incorporating blues and jazz riffs. 
Class of 2013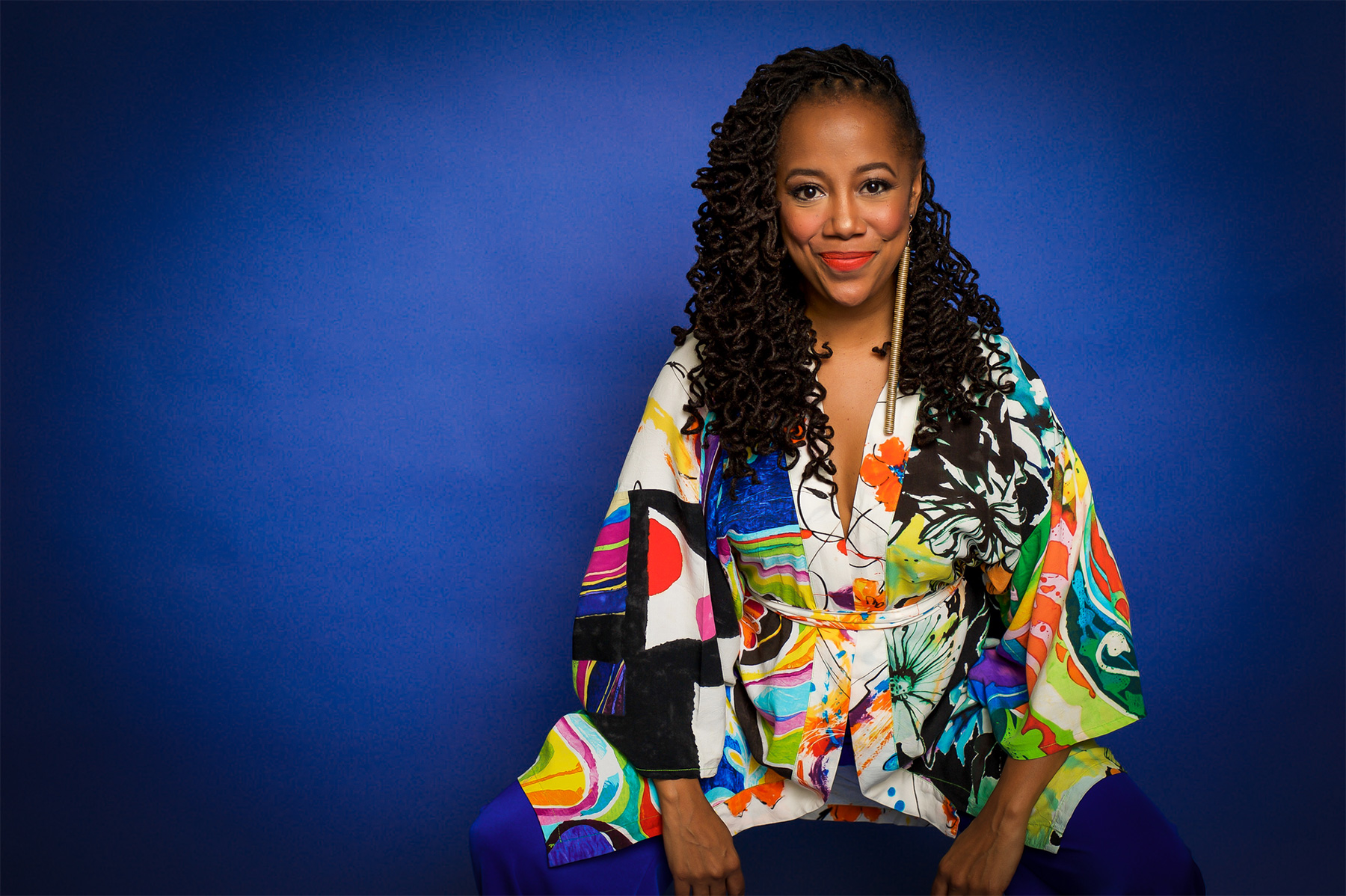 Déborah Bond
Déborah Bond has had the honor of opening for fellow R&B and soul singer Leela James in November at The Howard Theatre to a standing ovation. She has also performed at The Blue Note, Blues Alley, The Warner Theater and Carter Barron Amphitheater, as well as Brooklyn Academy of Music and BB King Blues Club and Grille in New York.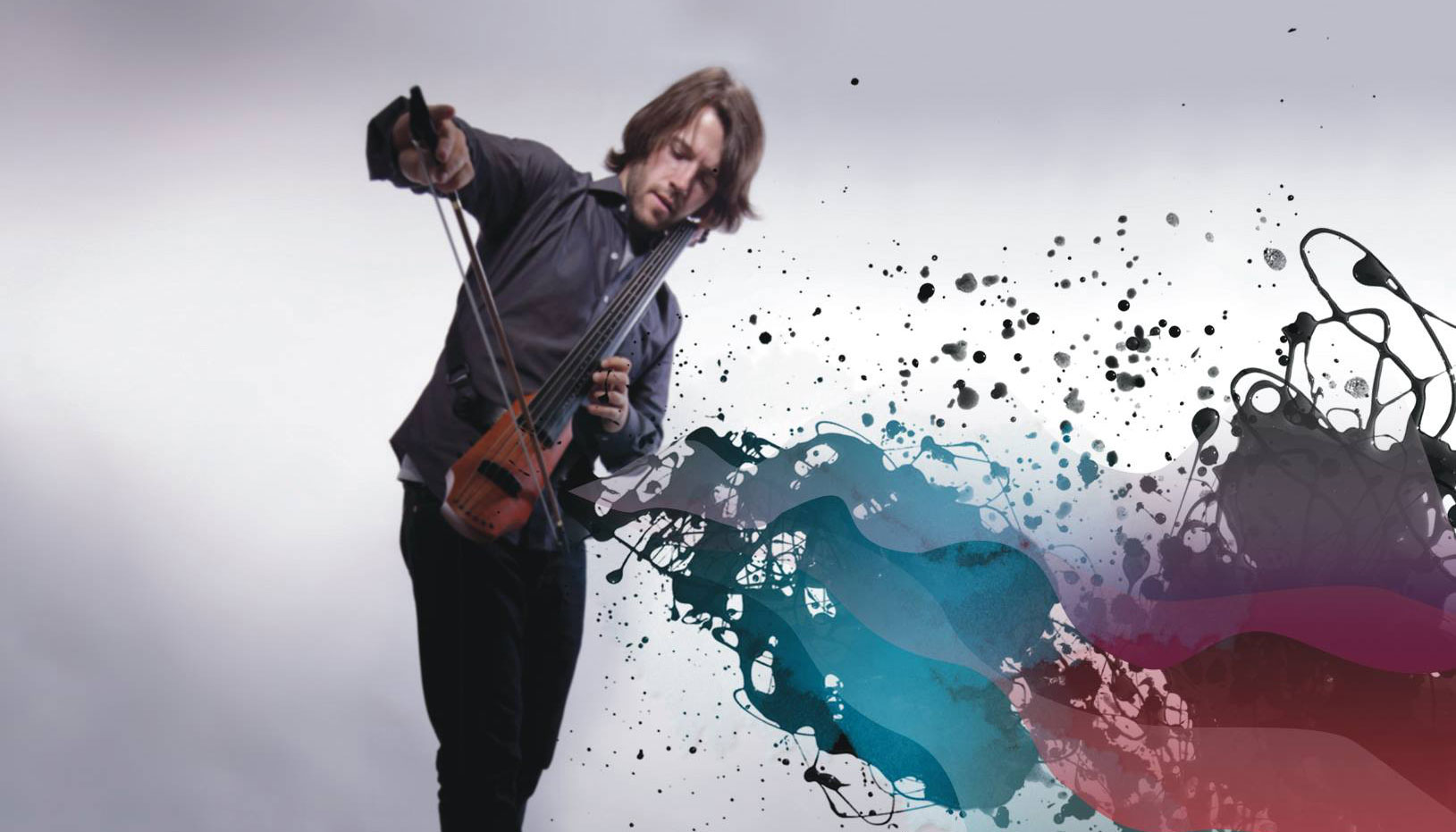 Wytold
Wytold plays an electric cello with two extra strings and uses a loop pedal to create his own rock-orchestral compositions. Influenced by both youth orchestra and popular music growing up, his original music blends classical, pop, rock, jazz, and world styles.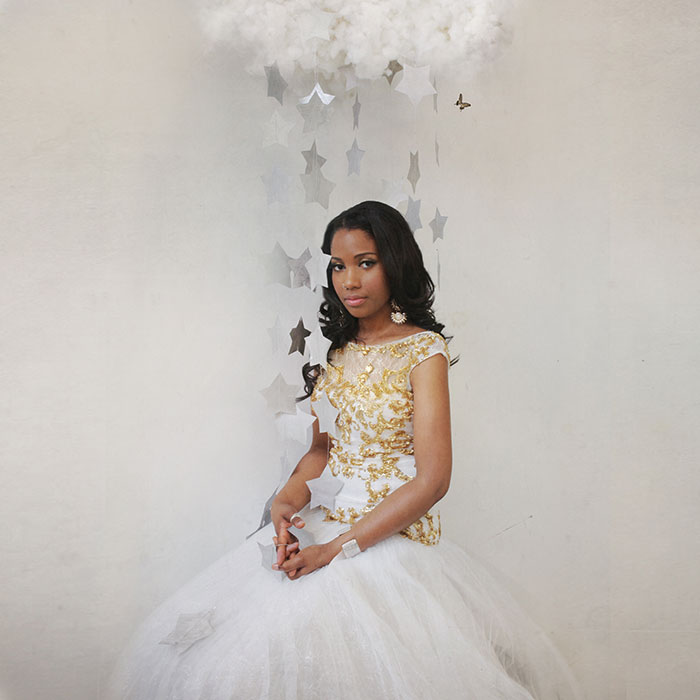 Integriti Reeves
Integriti Reeves is a vocal powerhouse whose "Modern Vintage'' style embodies the past, present, and future of the genre. Her voice elicits comparisons to the dulcet purity of Ella Fitzgerald and the smoky effortlessness of Nat King Cole. 
Isabelle De Leon
With a foundation primarily in rock music, Isabelle De Leon plays with a style that is energetic and powerful. Upon discovering jazz as a college freshman, she fell in love with its intensity, intimacy and freedom and since then has been fusing all her musical influences to hone her sound.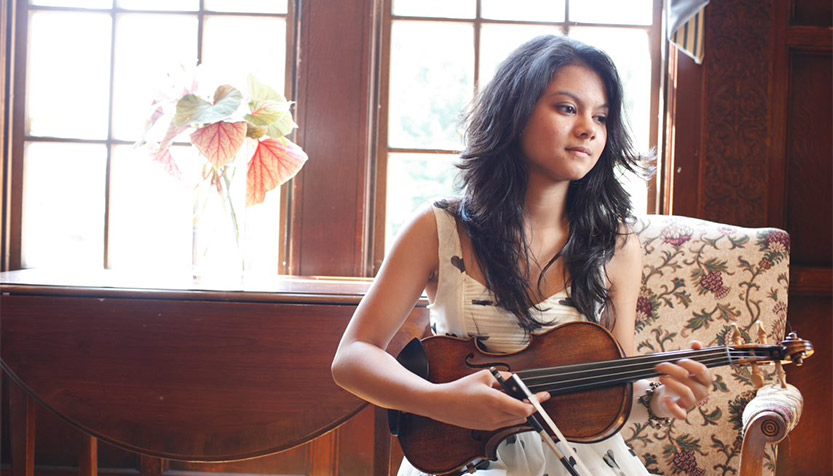 Daisy Castro
Daisy Castro's ability to embody such passionate and beautiful music at such an early age has charmed and amazed audiences both in America and abroad, and has landed her on stage with some of the finest players in Europe and the U.S.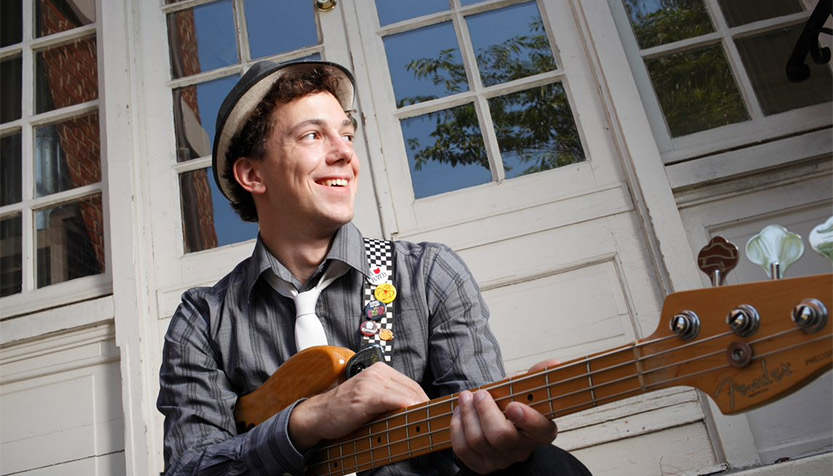 Owen Danoff
A skilled singer, writer, bassist and composer, Owen Danoff has made the rounds at notable local music venues, having performed at the Kennedy Center, Black Cat, The Birchmere, 9:30 Club and The Hamilton. He was also on season 10 of The Voice.
Class of 2012
Rob Patterson
Particularly at home in chamber music, Robert Patterson has performed with some of the great artists of our time around the world.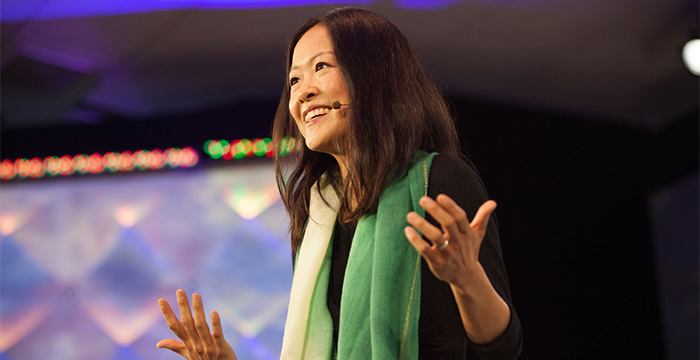 Yoko K.
Yoko K. is an electronic musician, producer, engineer, and vocalist. Yoko's sound, "Organic Electronica,"  is a hybrid of analog and digital that an audience member once described as "listening to a dream."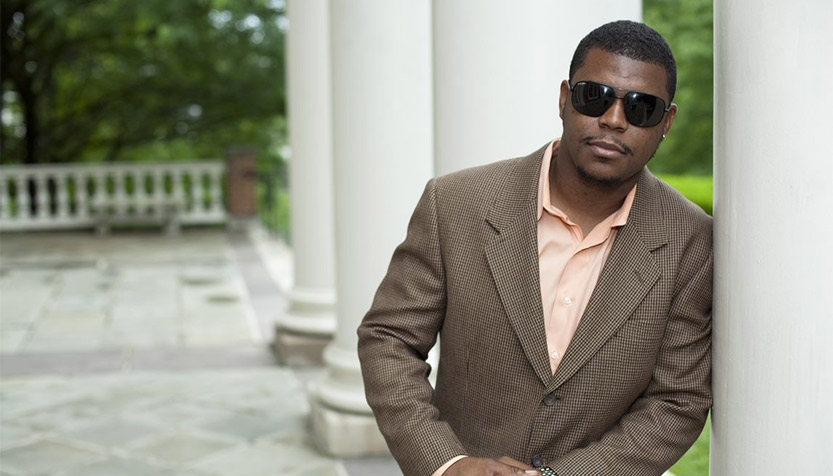 Jay Hayden
National recording artist Jay Hayden's ultimate goal is to follow in the footsteps of his inspirations and to continue to top the R&B charts.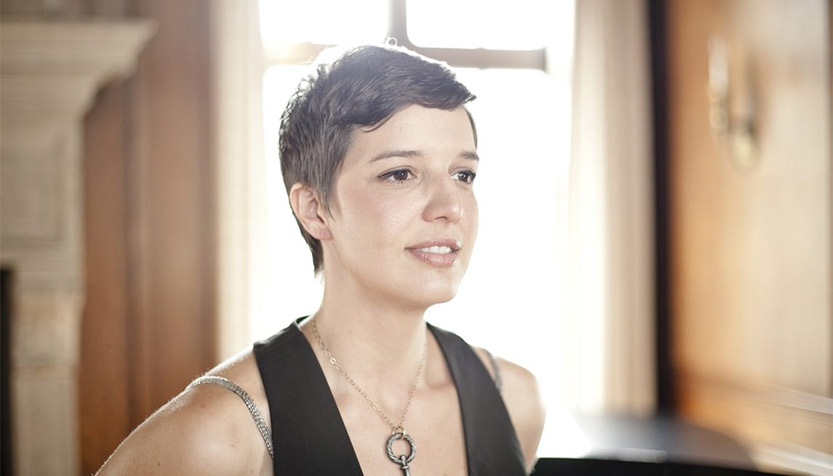 ellen cherry
Emmy nominated singer/songwriter ellen cherry (lowercase letters intentional) is a full-time touring and working performer based in Baltimore, MD.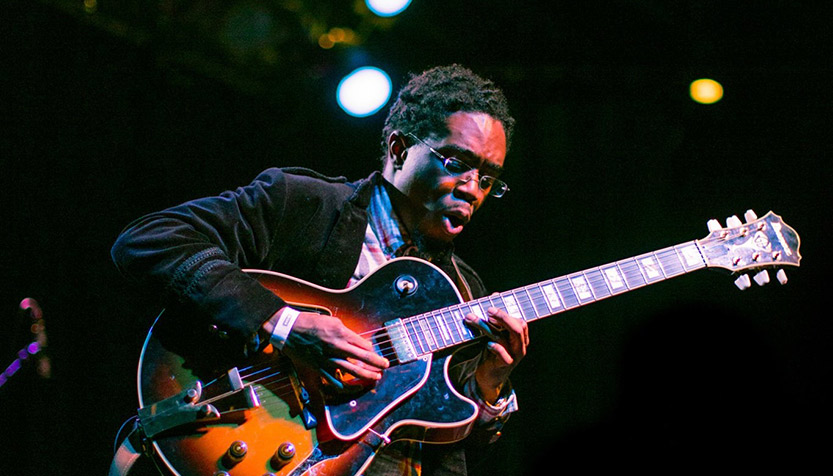 Nate Foley
Nate Foley is a soul guitarist adept at playing funk, blues, rock, soul, gospel, and, on occasion, jazz.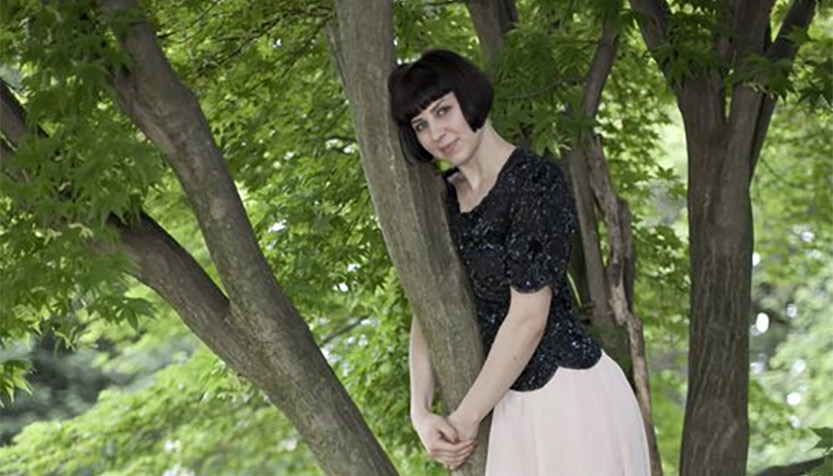 Mary Alouette
Mary Alouette sang the US National Anthem for the Baltimore Orioles, the Washington Nationals, DC United, and Washington Freedom Soccer numerous times before stadium crowds, and competed in the Night at the Apollo Theater's National Tour.
Class of 2011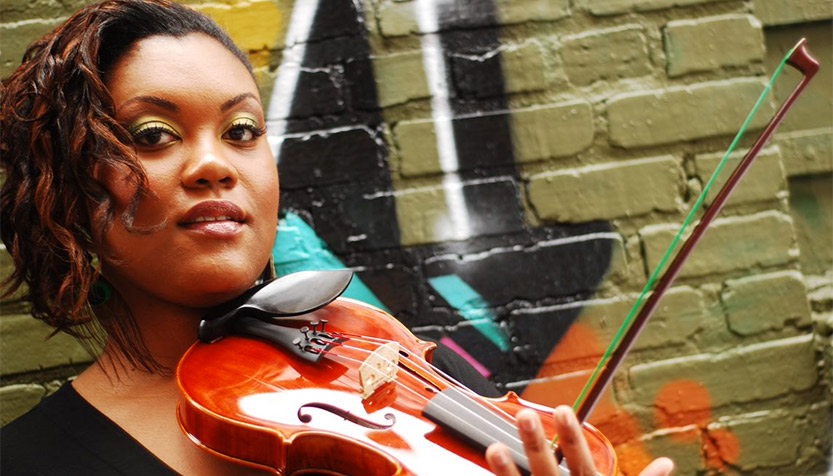 Chelsey Green
Chelsey Green has also been honored to perform at The National Missionary Baptist Convention, the 2010 Mid-Atlantic Jazz Festival and with several symphonies in venues locally and abroad, including The John F. Kennedy Center for the Performing Arts, The U.S. Capitol, The Smithsonian National Museum of African Art, The Music Center at Strathmore, and The National Cathedral.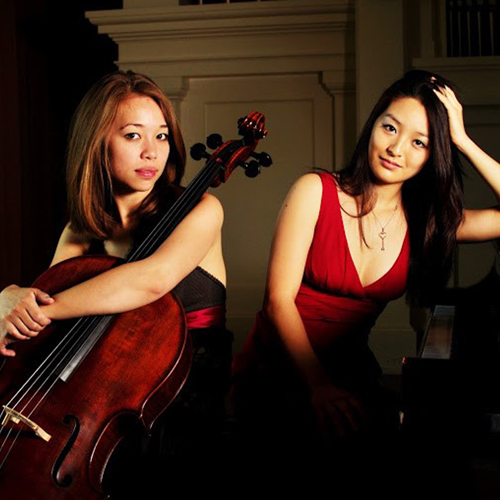 Alicia Ward
Alicia Ward made her orchestral debut as a featured soloist at the age of twelve and has since performed throughout the United States and abroad as chamber musician, recitalist and soloist.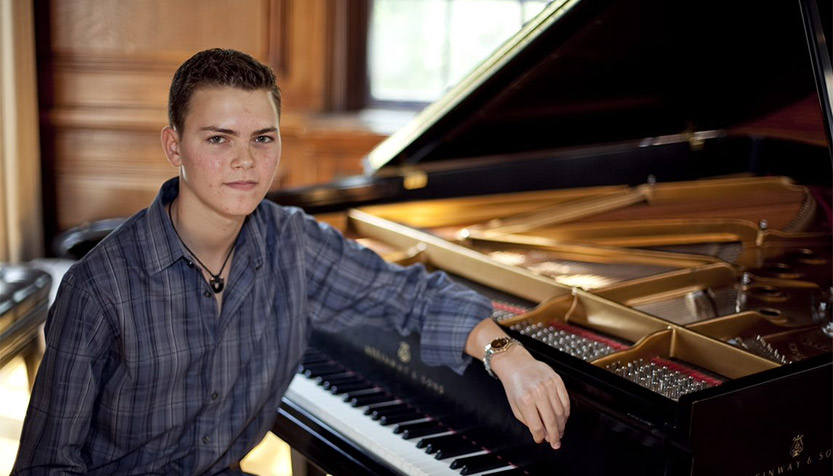 Matt Wigler
Matt Wigler has appeared with many notables including Buckwheat Zydeco, Marcia Ball, Scott Ambush, Tab Benoit, Bob Seeley, Hod O'Brien, and Stephanie Nakasian. Matt has also opened for blues guitar greats Buddy Guy and Joe Bonamassa.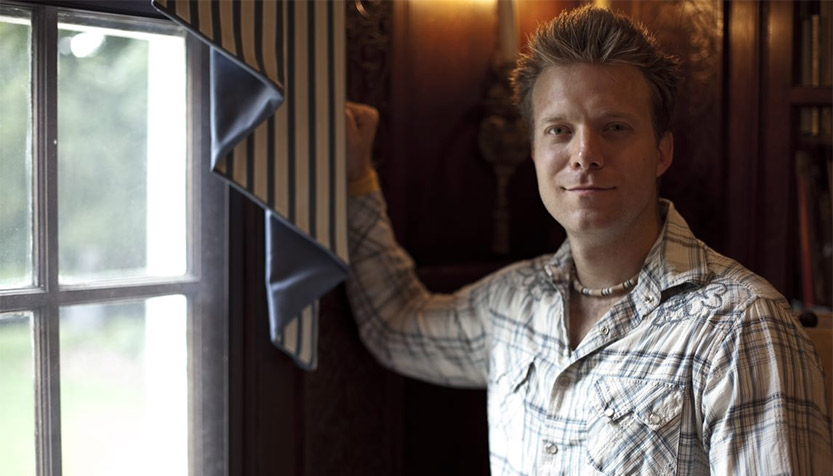 Ted Garber
Ushering in a new golden age of live entertainment is Ted Garber, a genre-bending multi-instrumentalist whose "BluesAmericanaRock" combines classic showmanship with a captivating singer-songwriter sensibility.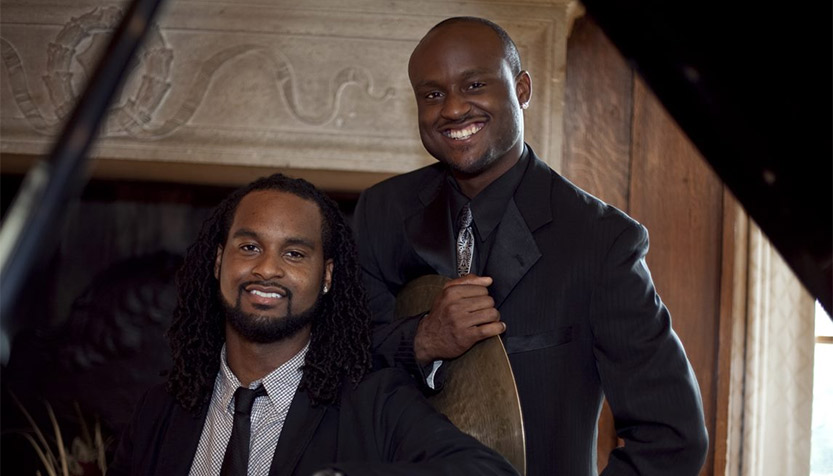 Jolley Brothers
Nathan and Noble have both performed with Peabody's Jazz Lab Band, and Noble doubled with the Peabody Latin Jazz Band. Both were selected by Rufus Reid to perform at the Ravinia Jazz Festival in Chicago in '06. Nathan was invited by Christian McBride to study at the Jazzaspen Snowmass summer jazz camp.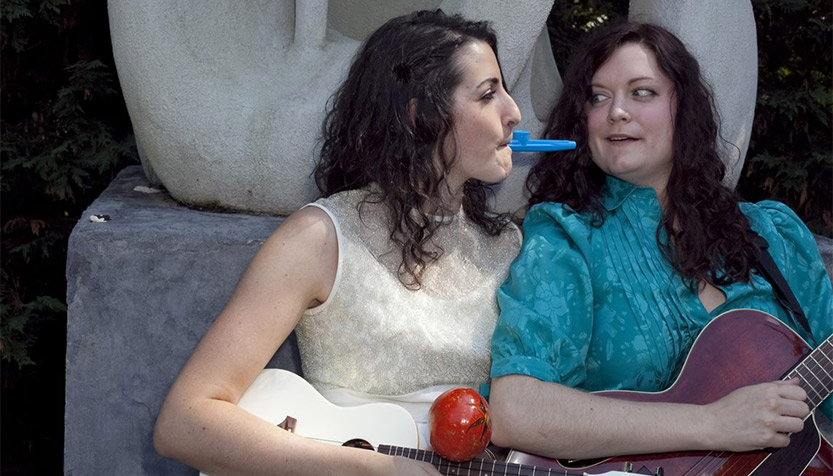 The Sweater Set
Since their early years as teens in a DC church choir, Maureen Andary and Sara Curtin have developed a unique musical relationship. Intricate Soprano harmonies soar over multi-instrumental arrangements of ukulele, guitar, flute, hand percussion, and the occasional kazoo/glockenspiel solo.
Class of 2010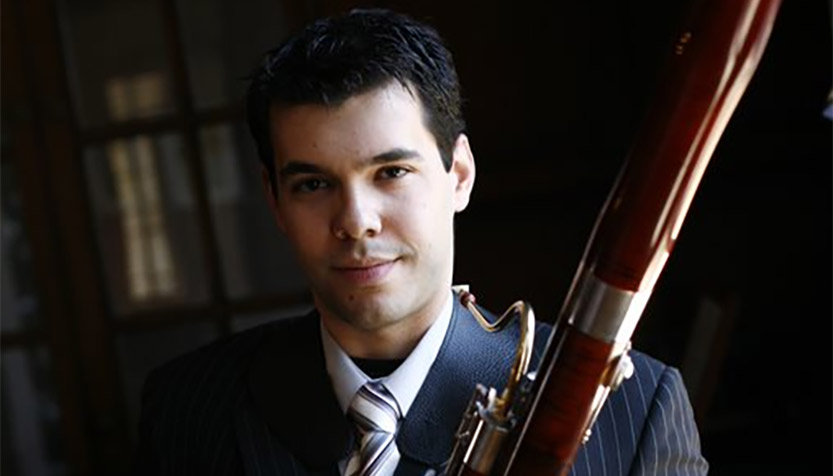 Ari Allal
Ari Allal is an active freelance bassoonist in high demand throughout the Washington D.C. area. Before moving to Washington, Ari had served as the principal bassoonist for the Plymouth Symphony Orchestra.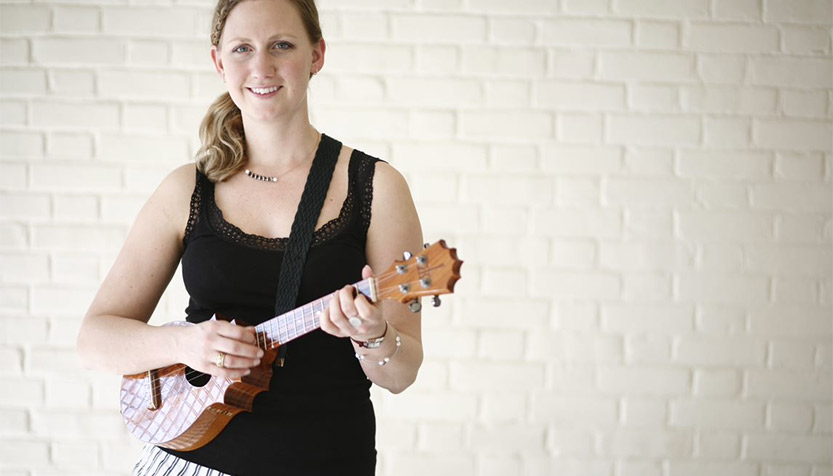 Victoria Vox
Victoria Vox began writing songs in small town Wisconsin when she was 10, using the beats and sounds of her VT-400 Casio keyboard (old school, right?!). Following her dreams, Vox graduated from The Berklee College of Music with honors and a degree in songwriting.
Loren Westbrook
In addition to his classical performing and teaching, Loren Westbrook is one of a handful of cellists that are also expanding the cello's repertoire to include rock music.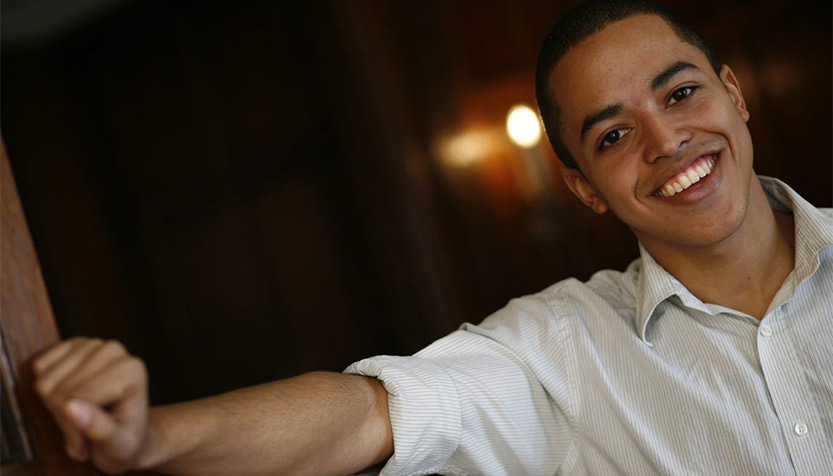 Jobari Parker-Namdar
Jobari Parker-Namdar enjoys singing, acting and trying to dance. With a truly unique voice, he likes to sing R&B, Pop, Rock, Legit Musical Theatre, and everything in between.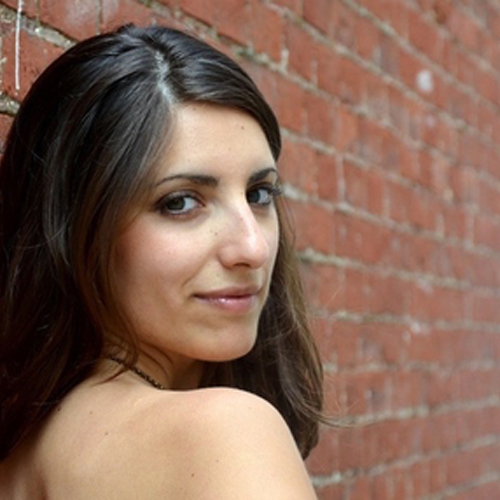 Lena Seikaly
Having received compliments and praise from the likes of Curtis Fuller, Nathan Davis, Robert Glasper, Christian McBride, Roberta Gambarini and Carmen Lundy, Lena Seikaly's sound is inspired directly by the great jazz vocalists, mixed with an interpretive ingenuity reminiscent of legendary improvisers Sarah Vaughan and Betty Carter.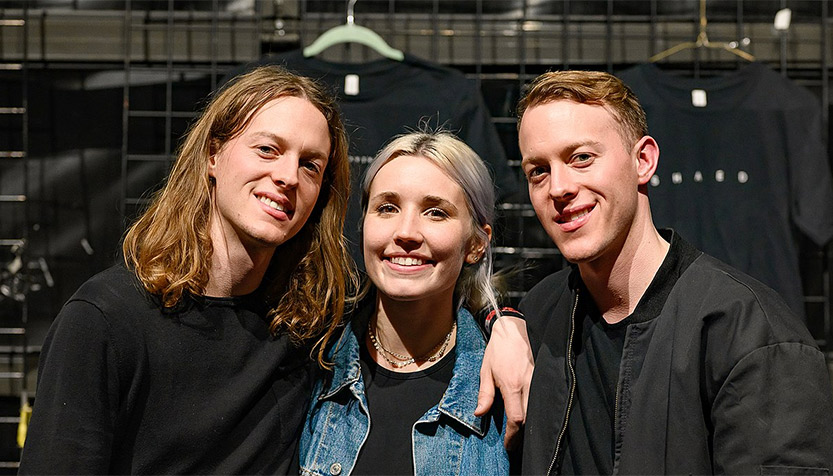 Shaed
In March 2016, The Walking Sticks changed their name to Shaed, in recognition of their new stylistic leanings. They signed with Photo Finish Records by June 2016, and toured with Marian Hill and Vérité.
Class of 2009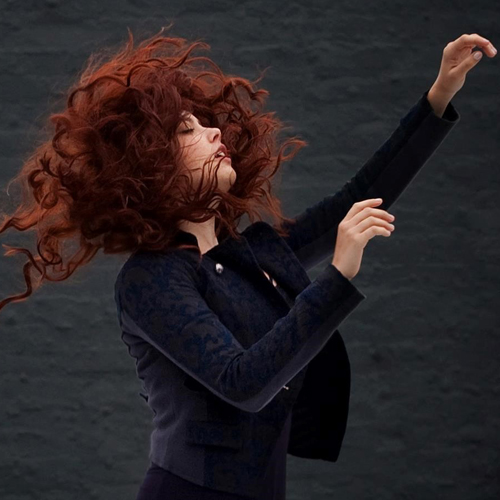 Margot MacDonald
Margot tours as both a solo acoustic artist as well as with a full band. Her career thus far has put her on stage with notable artists such as David Foster, Cher, Lionel Richie, Dennis DeYoung, Josh Groban, The Corrs, Chuck Berry, Marc Anthony, Brian McKnight, Chic, Judy Collins, and Placido Domingo.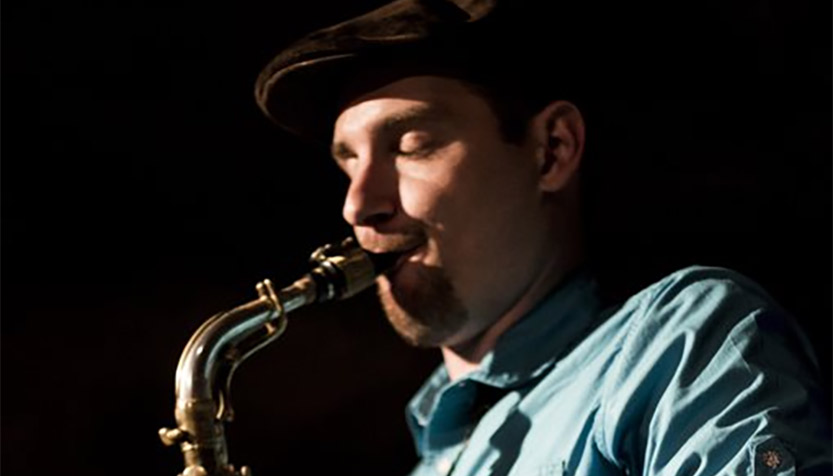 John Kocur
John Kocur's original compositions are rooted in the tradition of American Jazz but seamlessly blend a variety of musical influences including rock, hip-hop, European classical, and world music.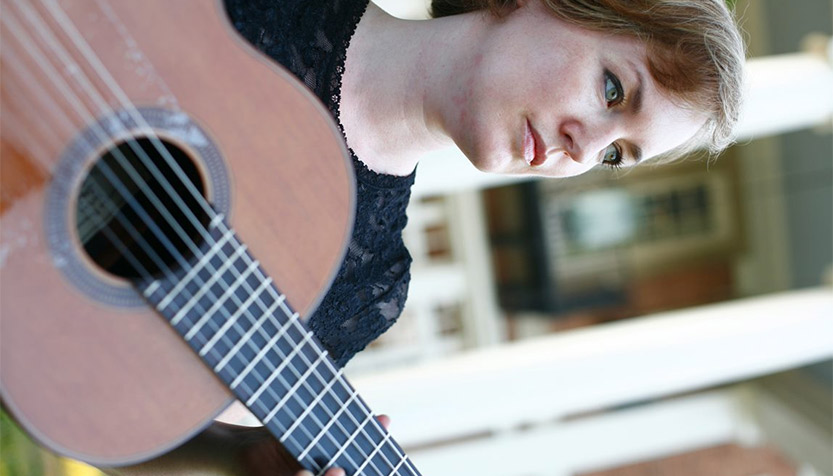 Tracy Anne Smith
Tracy Anne Smith is garnering increasing praise for her expressive performances, rich tonal palette and musical control. Cuban guitarist and conductor Leo Brouwer praised her "polyphonic hands" and "tremendous sound" while American virtuoso Benjamin Verdery commended her "ability to express the emotion of a work to its core."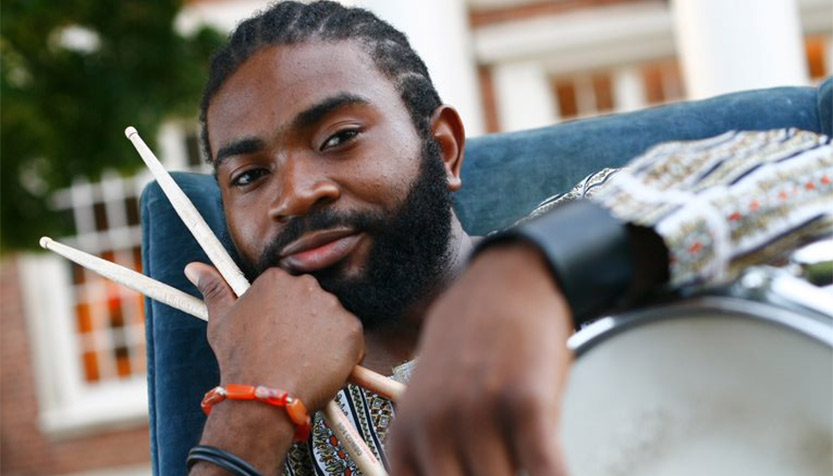 Tosin Aribasala
Stylistically, Tosin's music is influenced primarily by his West-African musical tradition, and also mainly by American contemporary jazz.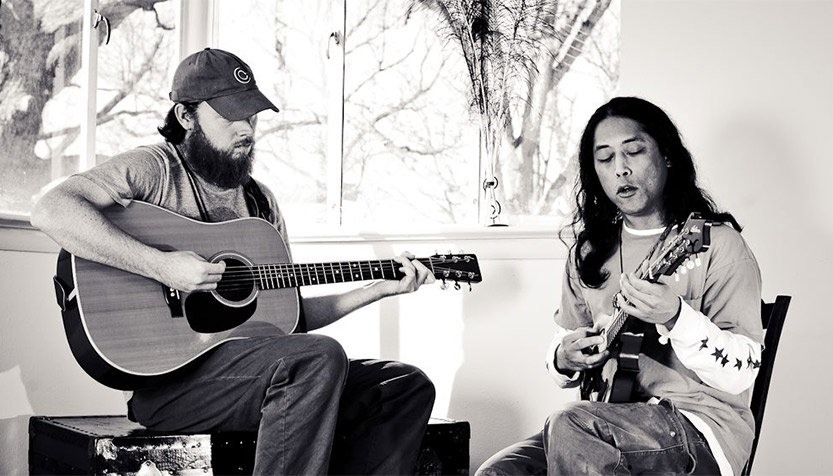 Herb and Hanson
Herb & Hanson, a high energy acoustic duo from Virginia, have been traveling all throughout the Mid-Atlantic region and beyond to share their unique blend of indie bluegrass for more than six years.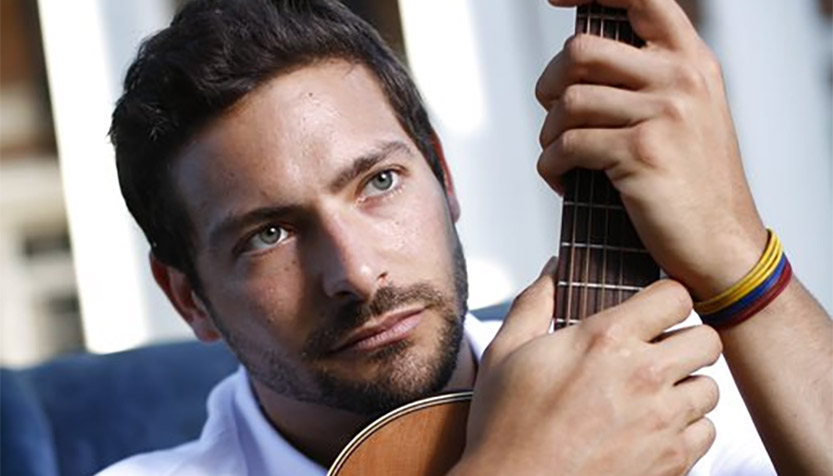 Jaime Salazar
Jaime Salazar come from a family of many artists, there are musicians, painters, and photographers, from both sides of my family and since an early age was instructed in music, drawing, and painting.
Class of 2008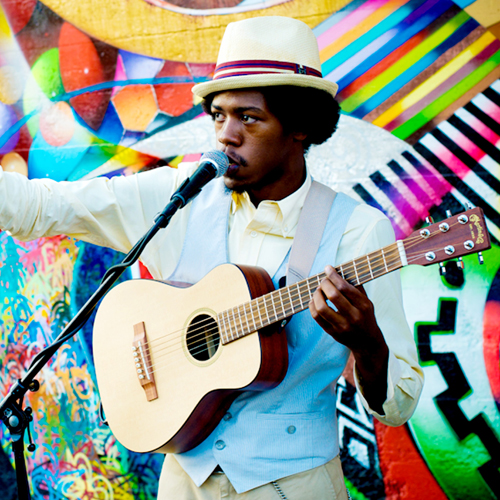 Christylez Bacon
As a musician, Christylez incorporates the elements of jazz guitar, the cultural sounds of the djembe drum, the organic percussion of the human beat-box, and spoons (yes...spoons).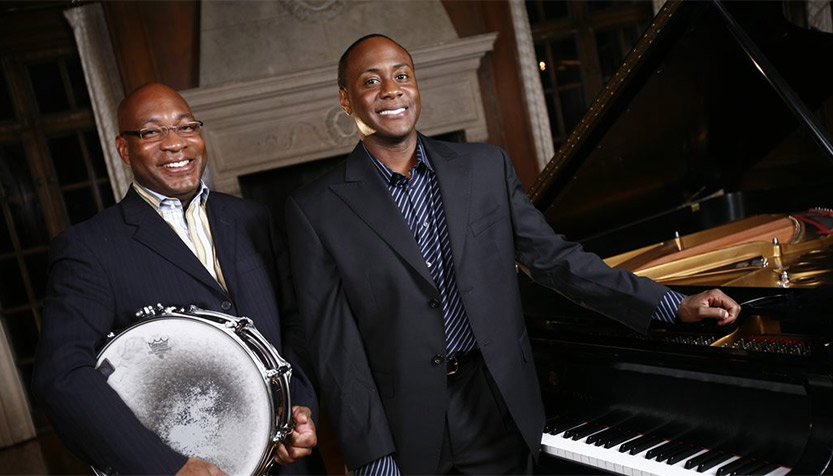 Young Brothers
Collectively the band has performed in more than 30 countries as well as most major jazz venues throughout the United States. With their debut recording Tales of Time, the Young Brothers have successfully established a sound that appeals to the most critical of listeners.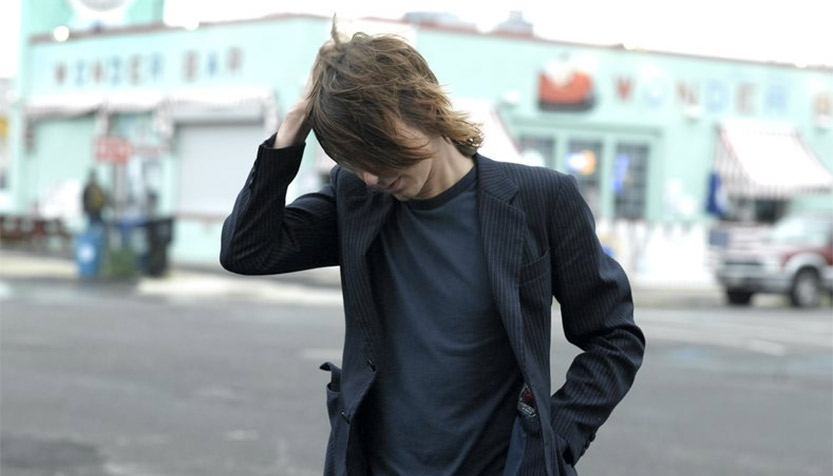 Luke Brindley
Luke Brindley is not your typical rock star. Though he appears to have all of the ingredients included in the modern recipe, his music draws from another time—it is reminiscent of artists some decades ago who focused on the timeless art of songwriting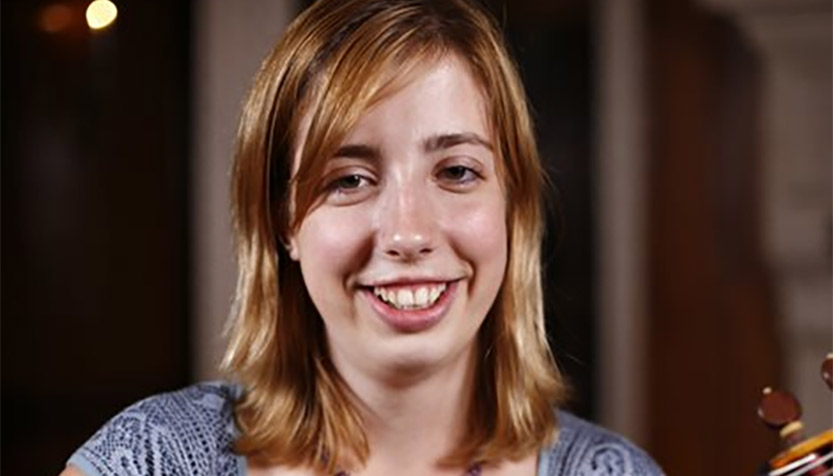 Miranda Blakeslee
Miranda Blakeslee has performed as a soloist in Peabody's Thursday Noon Concert Series, as a member of the Enigma Quartet (which participated in a master class under violist Roger Tapping of the Takacs Quartet), and as a member of the M-Cubed Trio (which performed in a master class under Eighth Blackbird).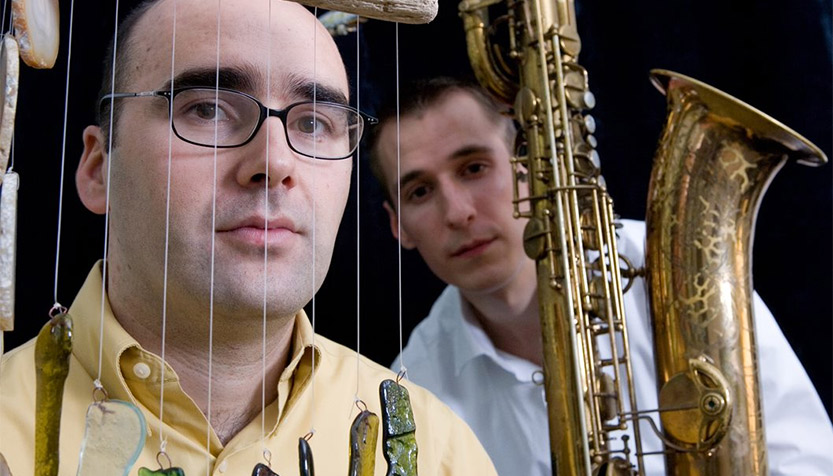 Suzda-Mancuso Project
Simone Mancuso is a founding member of the Lugano Percussion Group, with which he has played in tourneys over the world. Jeff Suda has shared the stage with Bob Mintzer, Al Cobine's Band, Ben Vereen, the Evansville Philharmonic Orchestra, the Tommy Dorsey Band, and Ingrid Jensen among others.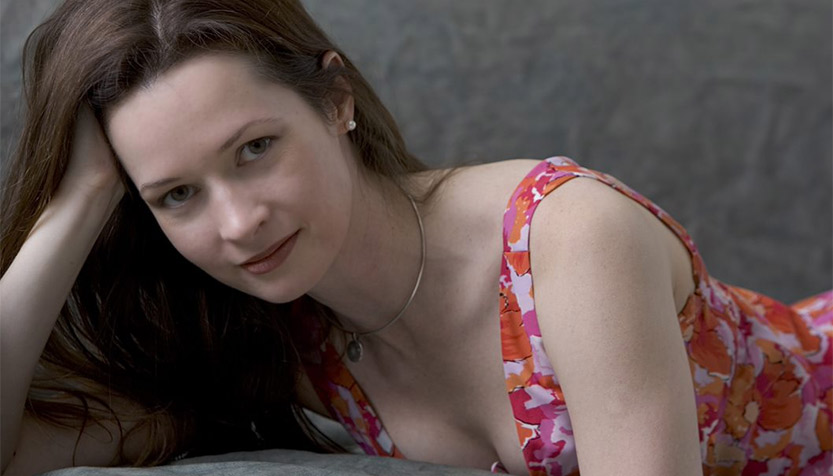 Angela Taylor
Angela Taylor scored her first major solo success when she was named in the Finals of the Lilith Fair Talent Search. Ms. Taylor was also chosen as a finalist in the IMX Discovery Contest, and voted "Best Solo Music Artist" by Baltimore City Paper's "Best of Baltimore."
Class of 2007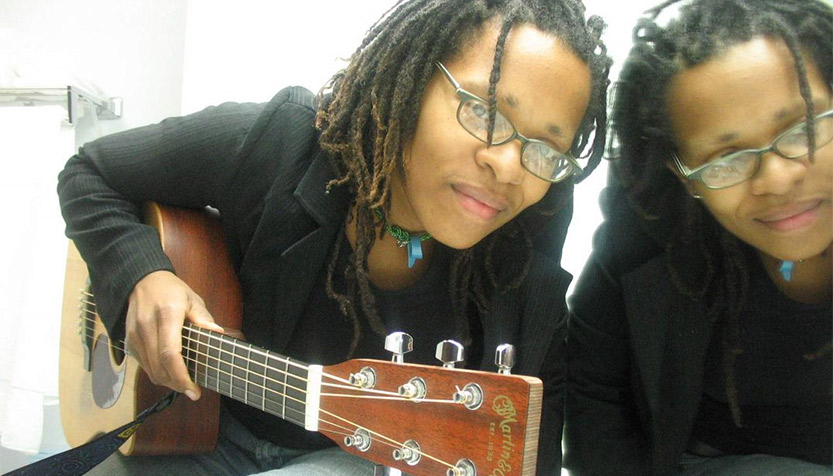 LEA
A veteran of the stage, LEA has performed extensively in Germany, England and the United States East Coast. Her music has graced nearly every type of venue =  imaginable, including the Kennedy Center's Millennium Stage.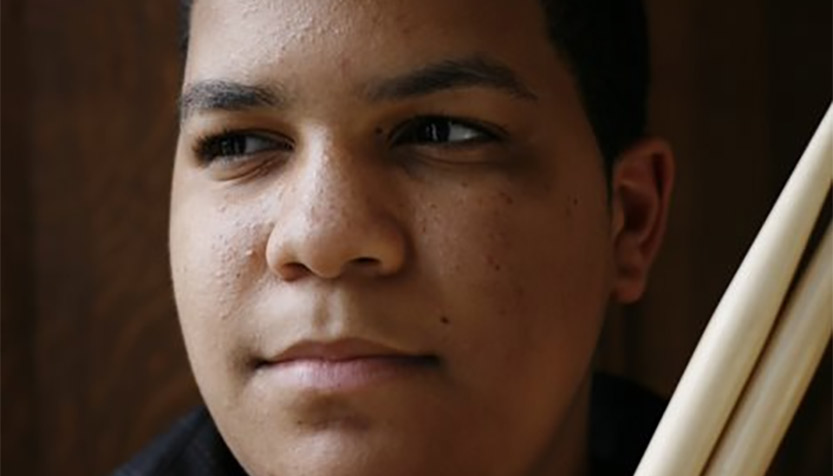 Kush Abadey
Kush has a tremendous passion for music, especially African American Classical music, more known as Jazz. His desire is to be a professional musician, composer, arranger and producer in his future career.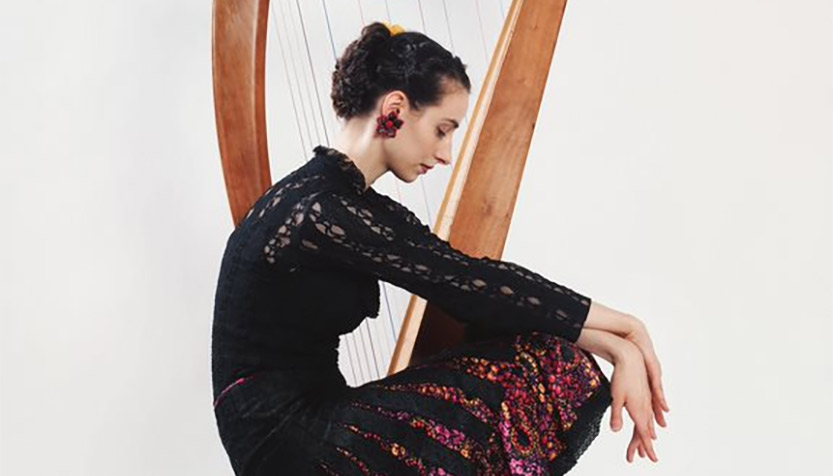 Lily Neill
Lily Neill is a harp player and composer performing the traditional and modern music of Ireland and Scotland as well as her original compositions. She is recognized as "…part of the new Harp revolution extolling aspects of harp music never previously heard" (John O'Regan, Irish Music Magazine, June 2005).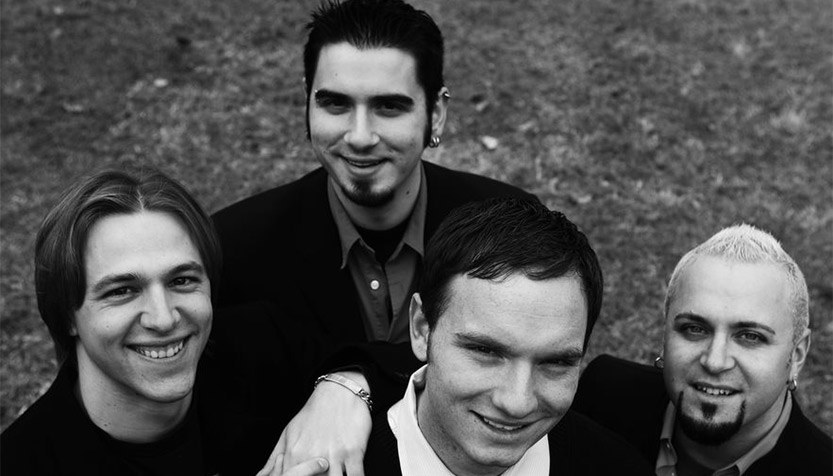 Almost Recess
Four talented singers and musicians make up the new face of Almost Recess, an a cappella band from the DC area. The guys collectively have a diverse musical background, ranging from jazz drumming to trombone to piano, but what unites them is their love of singing.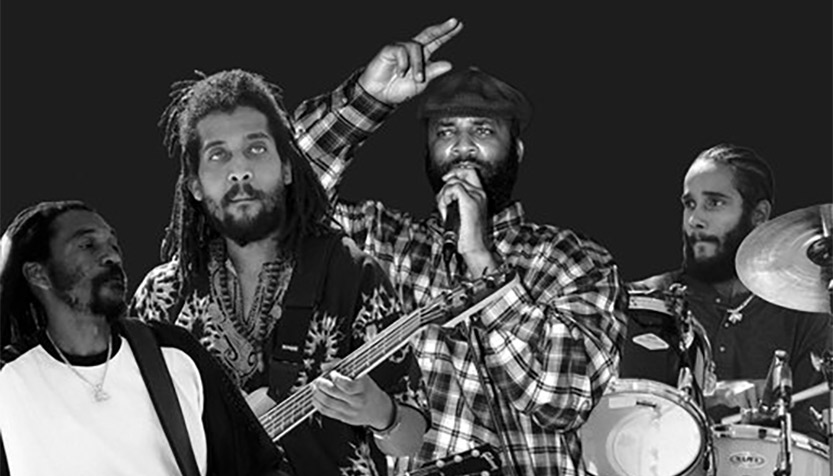 Bambu Station
Critically acclaimed and awe inspiring, the Bambú Station Roots Reggae Band is one of the most profound and provocative reggae groups since Bob Marley and the Wailers.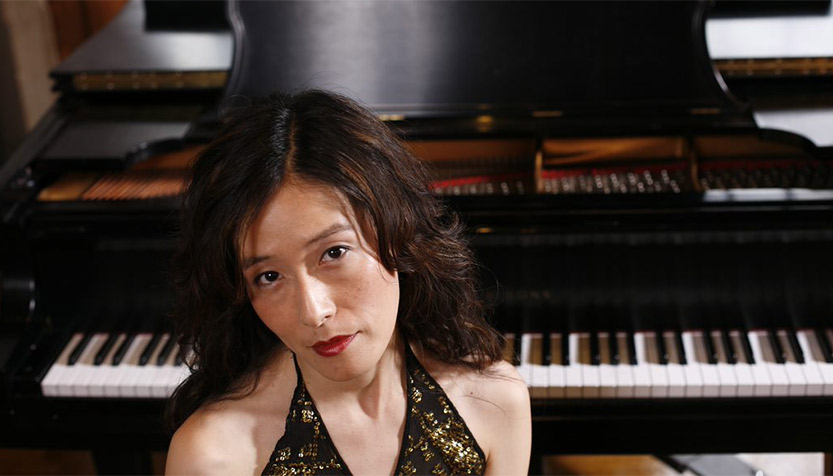 Naoko Takao
Pianist Naoko Takao, a native of Japan, has been actively performing as recitalist, orchestral soloist, and chamber musician in the United States, as well as in France, Taiwan, and Japan.
Class of 2006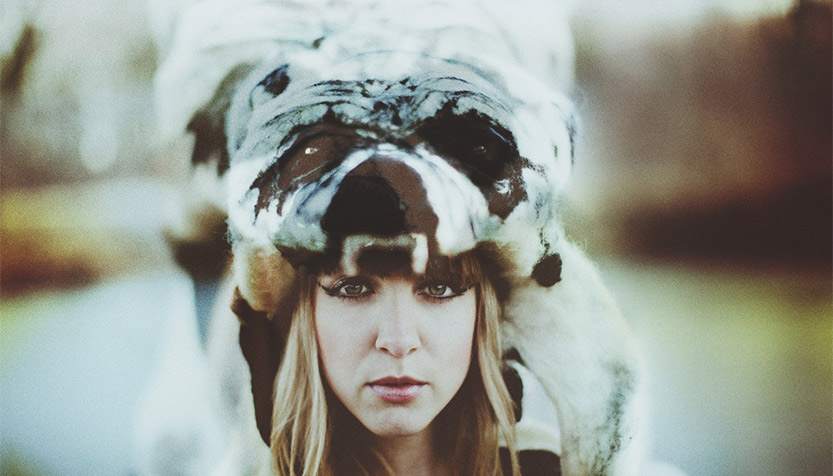 Laura Burhenn
is it possible for sound to make a heart bend? musically, laura burhenn is the cure for what ails you. and listening to her sing is much like tilting your head to the sun. lyrically, laura speaks to the loneliest part of you and lifts you up. or she draws you down into the darkest corner and shows you light. "after all," she says, "the light might shine you, but it's the shadow that defines you."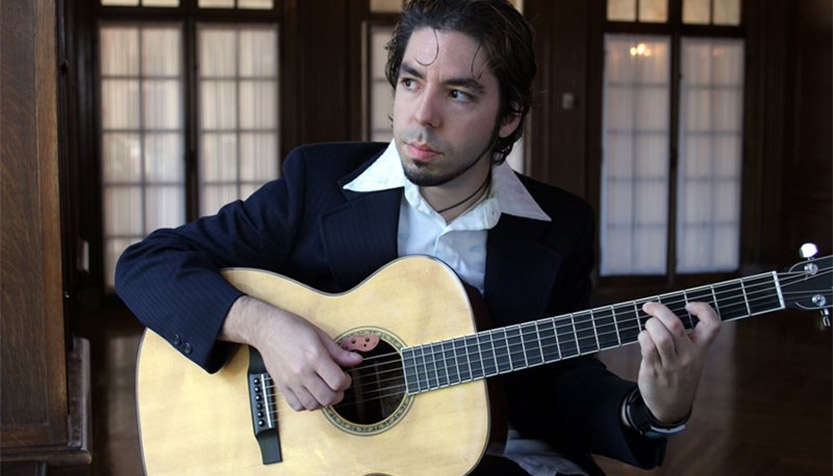 Daniel Lee
Daniel Lee has shared stages with Shawn Mullins, Better Than Ezra, David Garza, John Mayer, Ian Moore, Cowboy Mouth, Michelle Malone, and Matthew Kahler, among others. Daniel's voice takes center stage with its warmth, character and five-octave range. He pairs that with powerful, percussive, sophisticated guitar work, but played in a way that people can cling to.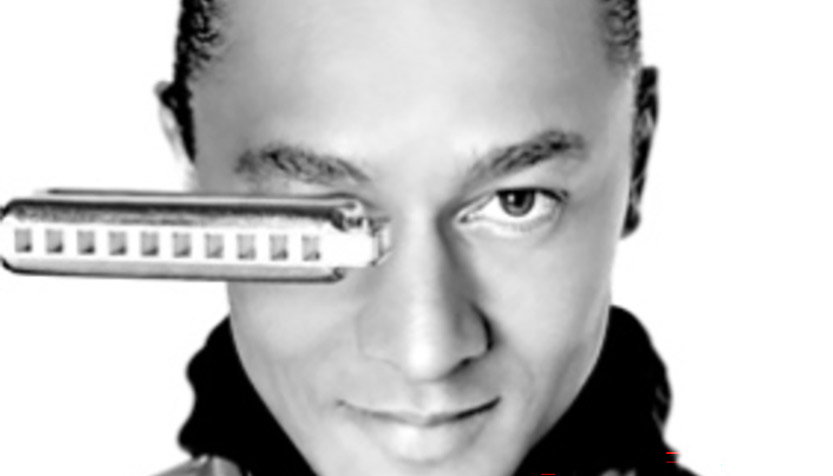 Frédéric Yonnet
When it comes to the harmonica, French-born jazz harmonicist Frédéric Yonnet knows how to turn skeptics into believers. Most people perceive the harmonica as a "side" instrument used in country and blues. However, Yonnet is one of a handful of musicians to successfully demonstrate the harmonica's versatility as a lead instrument in contemporary jazz, as well as other genres of music.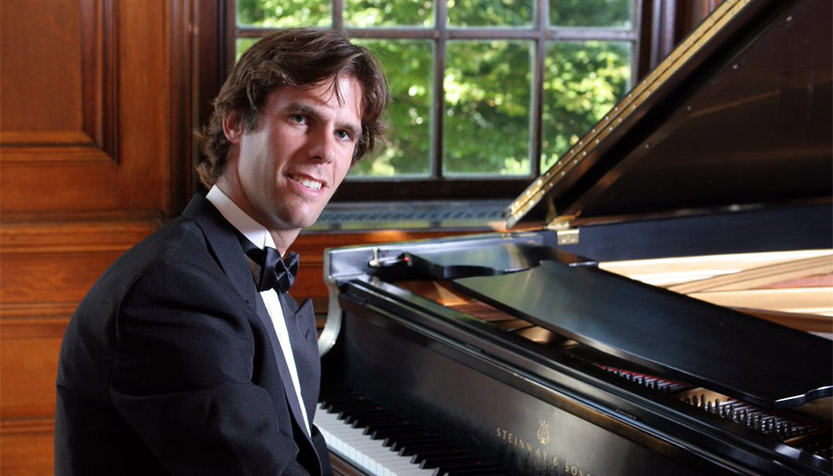 Andy Luse
Andy Luse began studying piano at the age of eight. At 10 he performed his first concerto, the Piano Concerto in D Major by Haydn, with the New England Youth Ensemble under the baton of Francisco de Araujo. He went on to solo with this orchestra several times over the next few years performing numerous piano concerti including the Keyboard Concerto in D minor by Bach, Piano Concerto No. 20 in D minor by Mozart, Piano Concerto No. 3 in C minor by Beethoven, and Beethoven's Choral Fantasy.
SUPPORT YOUNG ARTISTS
Your generous support has a lasting impact on young artists in our community. Together, we help fuel their creativity, give them confidence, and support them when it matters most.
Apologies. There was an error with your donation. Please try again or contact us at donors@strathmore.org or 301.581.5145 for help.