Strathmore debuts open-air Patio Stage on the Music Center's Trawick Terrace. 
By Shana Gerber
On May 30, jazz icon Wynton Marsalis will be backstage at Strathmore getting ready to perform. Marsalis has graced the Music Center's stage many times, but this time is different. Tonight, Marsalis and a septet of musicians from the Jazz at Lincoln Center Orchestra will perform outside the iconic venue.
Strathmore's new 120-seat Patio Stage is a covered, open-air venue on the Music Center's Trawick Terrace. And while the audience at this concert will be seated at physically distanced tables, a certain intimacy will remain. "Wynton and the Jazz at Lincoln Center Orchestra typically sell out two nights in the Concert Hall," Strathmore's Artistic Director Joi Brown explains. "At the Patio Stage, these world class musicians will be playing for just over 100 patrons at once. It's a very special experience."
The new outdoor venue takes advantage of Strathmore's lush campus by providing views of the park-like setting and the Music Center's breathtaking façade as the backdrop for a comfortable, breezy summer season of concerts. The space has a roof overhead to provide protection from the elements and open sides that allow fresh air to circulate. In reimagining how to present concerts in the COVID-19 era, "We've had to essentially learn how to use our venue inside out" says Brown.
Tickets to shows on the Patio Stage are sold as tables to ensure plenty of space for every guest. Each table comes with four seats, with at least six feet of space between tables. Ticket buyers can choose to fill all four of the table's seats or enjoy additional space for themselves.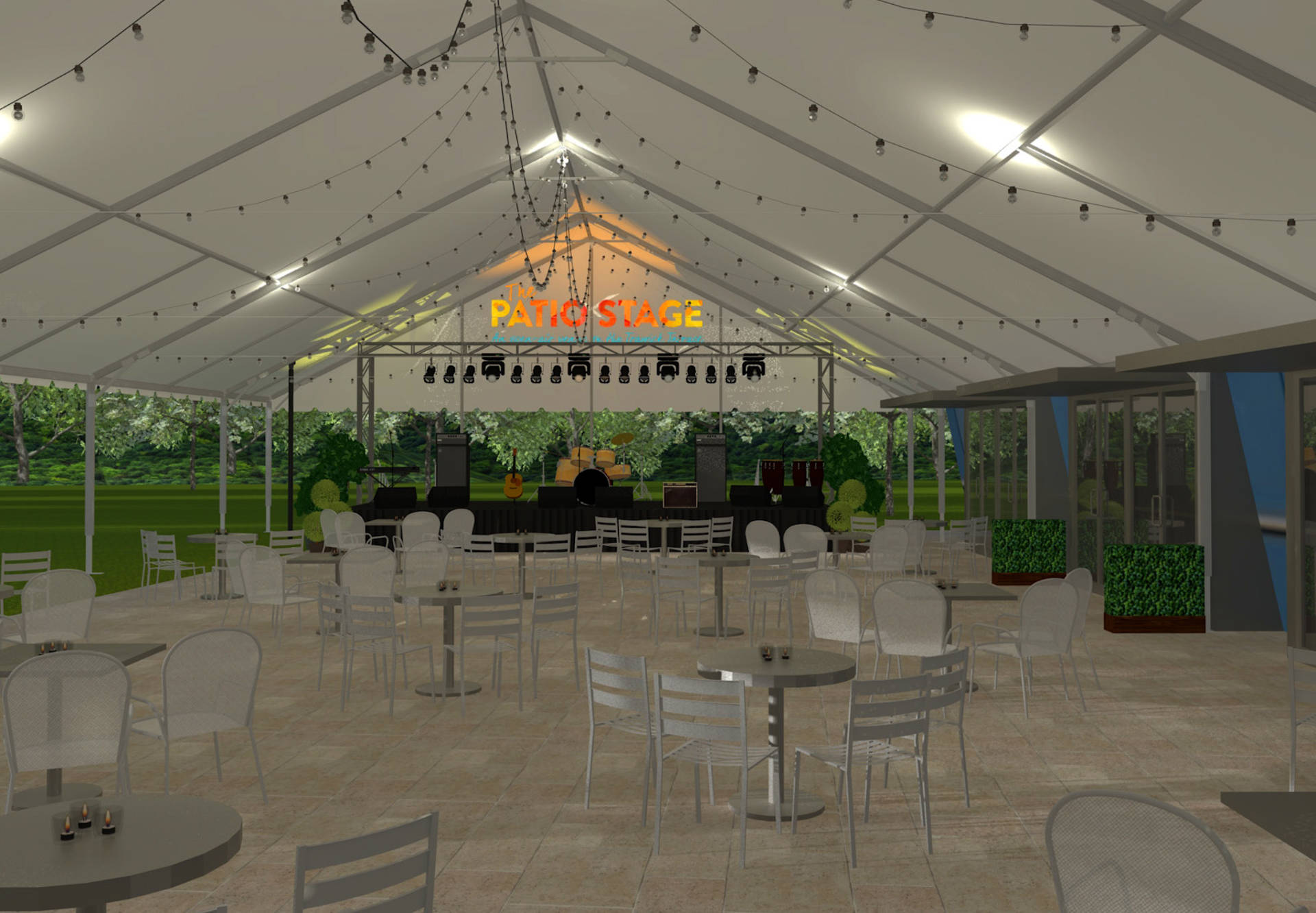 The Patio Stage's lineup is varied and inclusive of the myriad of genres that Strathmore typically presents. In addition to Marsalis, the Patio Stage offers a unique opportunity to see some of music's brightest names in an exclusive setting. The outstanding trio that is The Lone Bellow graces us with their earthy three-part harmonies on June 17. And Sean and Sara Watkins, the sublimely talented siblings who together with Chris Thile are better known as Nickel Creek, bring their Watkins Family Hour show to the Patio Stage on August 7.
Devotees of Strathmore's long-established Music in the Mansion series can revel in chamber music concerts by the likes of celebrated cellist Matt Haimovitz and the Grammy-winning Parker Quartet. The brilliant young musicians of Strathmore's Artist in Residence program will also be featured on the Patio Stage. And fans of Strathmore's club venue AMP will notice some familiar names on the calendar. Latin Grammy winner Nella takes the stage on June 30 and jazz guitarist Stanley Jordan channels Jimi Hendrix on July 8.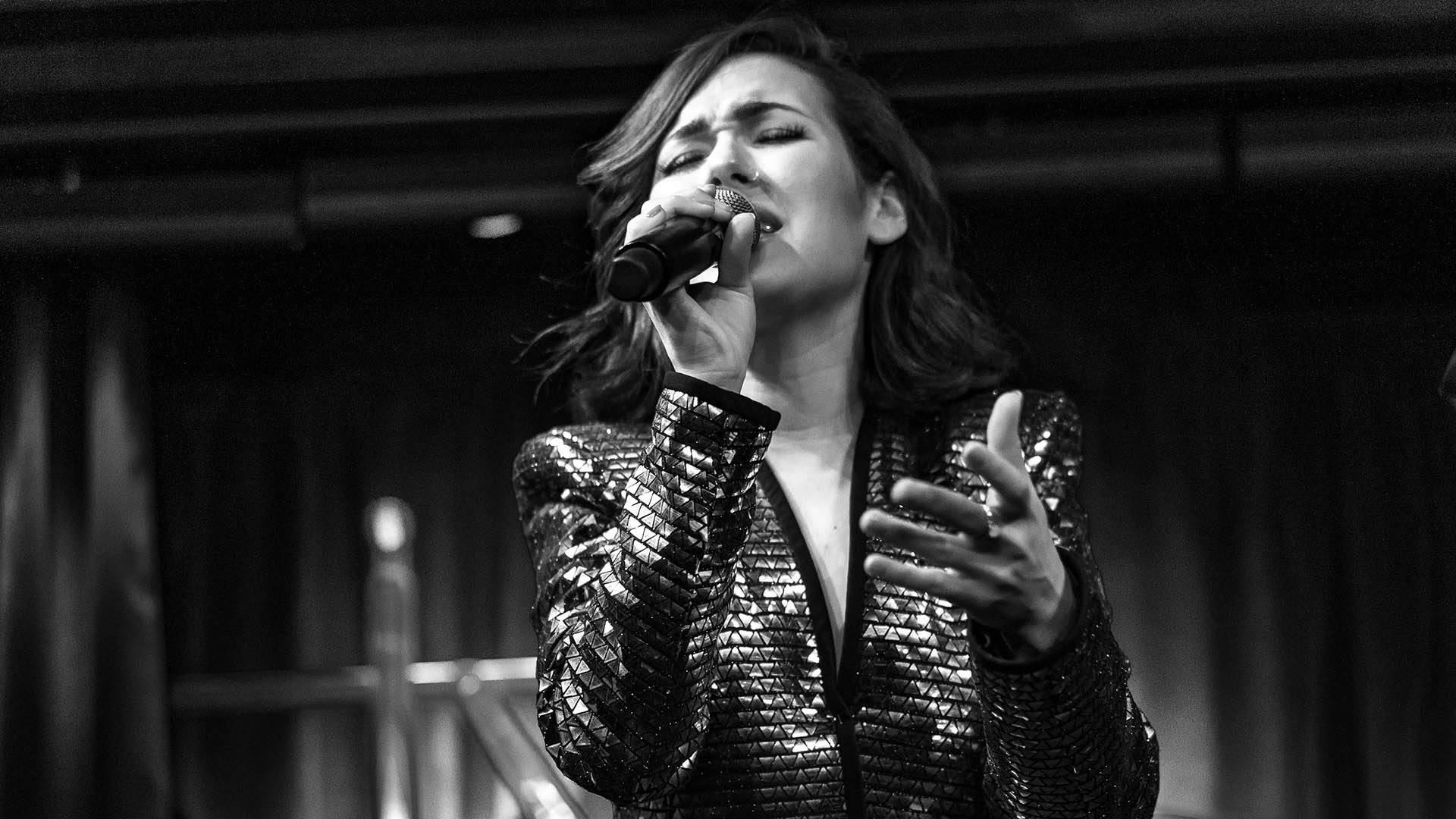 "We're fortunate that the capacity of the Patio Stage is close to that of the Mansion's Music Room and AMP," says Brown. "This allowed us to honor many previous engagements from before the pandemic. It's crucial that Strathmore is able to continue to support and employ working artists."
While Strathmore has continued to support artists, present music, and keep its fans entertained and inspired during these long months of physical distancing, we're excited to get back to the communal experience of enjoying live music. Artist and audience feed off each other's energy, and the thrill of the moment gets dampened when filtered through our screens. No string of emojis can substitute for the satisfaction of live applause.
"For centuries audiences have gathered in shared spaces to enjoy live music," reflects Brown, "and I take comfort in knowing that what was disrupted was not fragile and young but established and embedded in our history and culture. This pause has ultimately strengthened our understanding of this essential space and shared experience."
To ensure all attendees are comfortable during their visit, the arts center is continuing to prioritize the health and well-being of our patrons, artists, volunteers, staff, and the community. To maintain seating distance and keep an appropriate low capacity, two concerts will be offered for most performances, each 60–70 minutes long and without intermission.
The Patio Stage will be in full swing through September, check out the lineup!
Learn more about how Strathmore is managing these events and how you can play your part.