Innovative Dining Experiences Await at Strathmore
Get ready for a culinary adventure with Chef Jamal Jackson
Maryland native and Strathmore's new chef, Jamal Jackson, attributes his culinary career to his grandmother, who would whip up corned beef hash, grits, and cornbread from scratch, stretching a dollar to feed the whole family. While those foods are still among his favorites, Jackson's three years as an executive chef for the Historic Inns of Annapolis added a cosmopolitan flair as he cooked French and other cuisine for guests, as well as the Maryland governor and legislators.
Chef Jackson also uses the skills he gained as executive chef for Morrison Healthcare and Cura Hospitality, which provide meals for hospital patients and assisted living residents, to create healthy dishes tailored to dietary needs, from peanut allergies to gluten intolerance.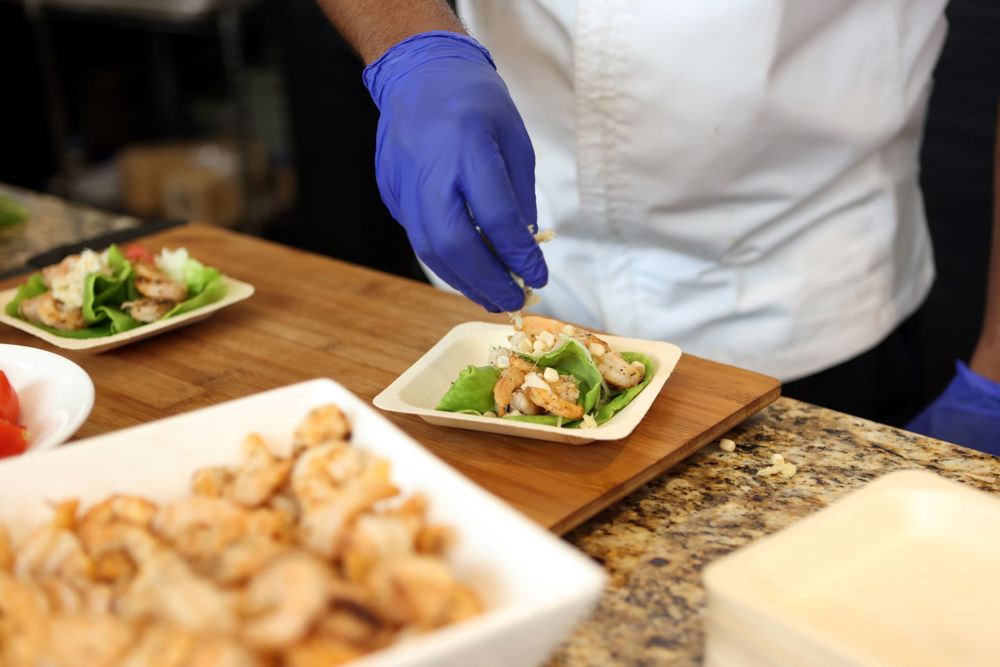 Chef Jackson, who attended the Auguste Escoffier School of Culinary Arts in Boulder, Colorado, wants to meld all these facets of his culinary background to create more experiential dining at Strathmore. He envisions designing a series of pop-up chef's tables where food will be prepared in front of guests, ranging from a station where butternut squash risotto is whisked together, to a crème brûlée table where the dessert is torched on the spot. He's also looking forward to creating a lunchtime grill with simple fare, from burgers to crab cakes.