Coming from all the way across the pond, the Ukulele Orchestra of Great Britain reinvents entire genres with only their ukes and their voices. The small but mighty uke proves to hold its own in the hands of this virtuosic group on a journey from Tchaikovsky to Nirvana via Otis Redding and Spaghetti Western soundtracks. Using instruments small and large, the Orchestra uses the limitations of the ukulele to embrace musical freedom and reveal unsuspected musical insights. Both the beauty and vacuity of popular and highbrow music are highlighted, the pompous and the trivial, the moving and the amusing. The Ukulele Orchestra of Great Britain may bring you laughter, chills, or even tears, but one thing is certain: it will change the way you think about music.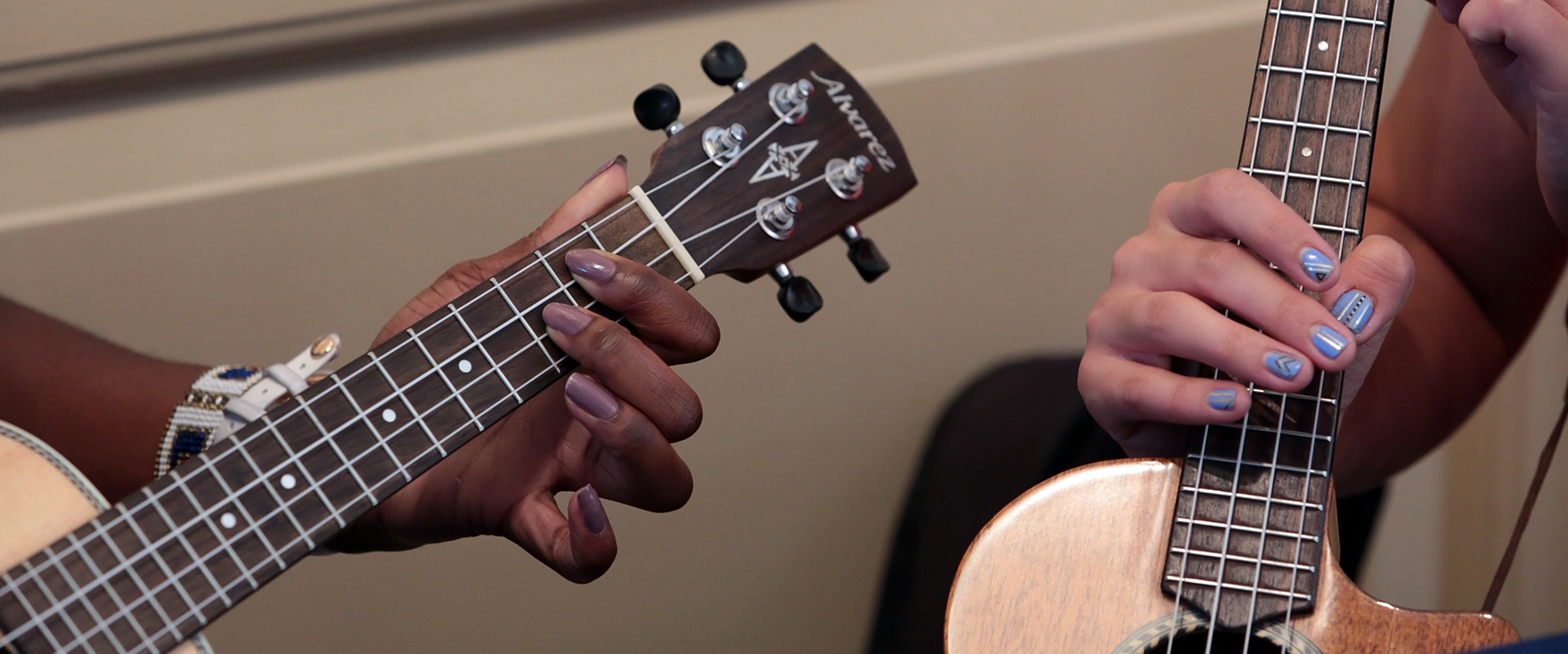 PRE-CONCERT EVENT
Ukulele Strum Along
Before the Ukulele Orchestra of Great Britain's main-stage performance, join us for a pre-show community strum-along. Free with your concert ticket, but space is not guaranteed for non-registrants.
LEARN MORE & REGISTER

Strathmore is Global Biorisk Advisory Council® STAR™ accredited. Learn more.