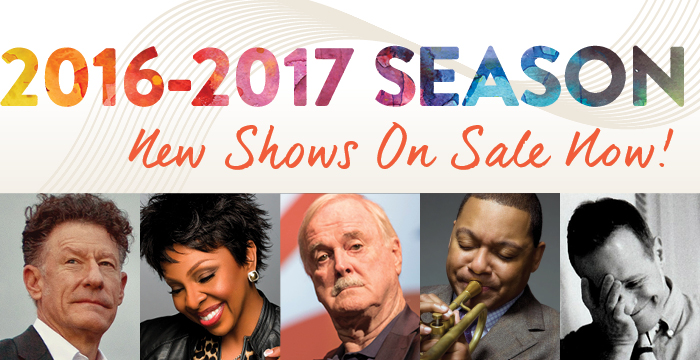 The 2016-2017 Strathmore Season is now on sale. Keep checking back, as we announce throughout the year. Want to get in on the ground floor? Join the Strathmore Stars for early notification, presale access, and a 10% discount, every time we announce a new performance, all year!
2016-2017 In the Music Center
2016-2017 In the Mansion
Support Strathmore
We rely on charitable gifts from individuals to sustain and expand our visual and performing arts experiences and arts education programs. Your gift will foster incredible social impact by allowing Strathmore to remain a strong and vibrant resource in your community.