Cathy Fink & Marcy Marxer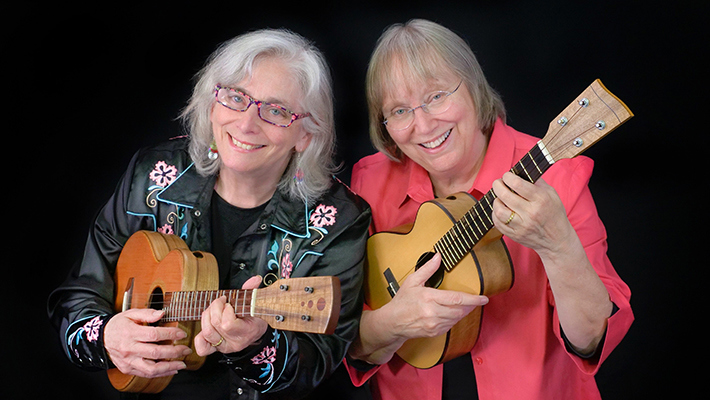 Cathy Fink (UkeFest Co-Artistic Director)
Fink began her music career playing guitar and Appalachian dulcimer in the coffeehouses of Montreal. In 1974, she was gifted a vintage Gibson soprano ukulele by an elderly student. A high school pal sold her a 5-string banjo and she hasn't looked back. Best known as half of the Grammy winning duo Cathy Fink & Marcy Marxer, avoiding the ukulele would have been impossible. Instead, the clawhammer banjo virtuoso adapted Appalachian style to the Ukulele along with her songwriting, strumming, and fingerpicking abilities.  
Fink and Marxer have taught and performed at Ashokan Uke Festival, Milwaukee Uke Fest, Uke Ceiliedh of Nova Scotia, Port Townsend Uke Fest and Camp, Midland Ukefest, Richmond Ukefest, Mt. Airy Ukefest, Steve Kaufman's Acoustic Kamp, Swannanoa Gathering, and many more. As keynotes for the American Music Therapy Association, Fink and Marxer brought the uke to hundreds of music therapists. As a result, there are university-level music therapy courses in ukulele! The duo has released 48 albums, including 2 that are uke-centric: Rockin' The Uke and Wahoo!
Marcy Marxer (UkeFest Co-Artistic Director)
Marxer is a multi-instrumentalist, studio musician, performer, songwriter, and producer with 40 years of experience and a shelf of impressive awards. Her Grammy Awards say "Artist, Engineer, Producer" and she is top notch at all 3 of those roles. She has even taken lessons from the vaudeville string wizard, Roy Smeck. Marxer has been creating videos, DVDs, and streaming lessons on ukulele since the release of Ukulele for Kids on Homespun in 2000. She has pioneered ukulele programs at The Swannanoa Gathering, Steve Kaufman's Acoustic Kamp, and the American Music Therapy Association; teaches ukulele at Peghead Nation; and offers multiple courses through TrueFire and Homespun. She teaches uke, tenor banjo, tenor guitar, and mandolin on her TrueFire channel, Marcy Marxer's Acoustic Planet.
HERB OHTA, JR.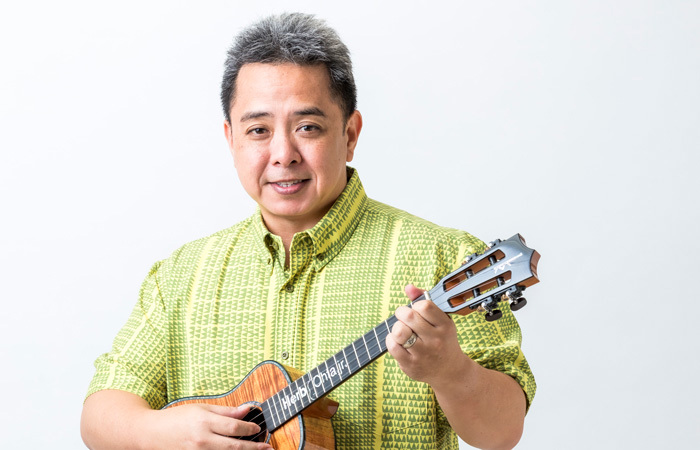 As a teacher, composer, recording artist, entertainer, and producer, Herb Ohta, Jr. solidly establishes himself in the company of musicians who promote our Hawaiian instrument in the music landscape today. It is Herb's goal to share the beauty of Hawai'i's music, its culture, and the 'ukulele to people all over the world. Herb has performed throughout the state of Hawaii and has traveled overseas to Japan, Korea, Taiwan, Thailand, Australia, The United Kingdom, and the mainland USA.
DANIEL WARD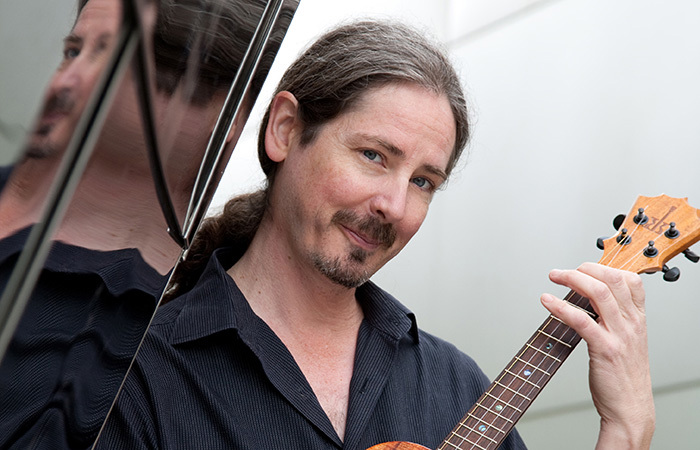 Daniel Ward is an accomplished musician, composer, and educator who has become one of the country's top clinicians and performers on the "ukulele circuit." He is known for his command of Latin styles and teaches right-hand techniques, adapting his style and knowledge from the classical and flamenco guitar. 
Daniel graduated from the University of New Mexico with a degree in classical guitar performance and a minor in composition. His musical expertise includes flamenco, jazz, pop, and most styles of world music, along with the ability to compose and improvise within these styles. He is also a seasoned educator and has 25 years of experience teaching music to all ages. He is a consultant and music typographer for music method books and writes as a columnist for ukulele online magazines.
EVE GOLDBERG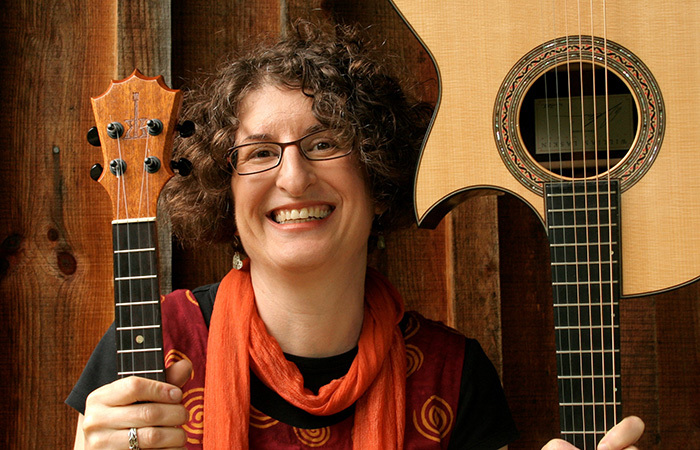 Eve currently leads the Parkdale Ukulele Group and the Ukulele Orchestra of Toronto (Ukes of T). For more than 20 years, she organized The Woods Music and Dance Camp, an adult folk music retreat in Ontario. She has performed and taught music classes at the James Hill Ukulele Institute (Vancouver, BC, and Toronto, ON), Port Townsend Ukulele Festival (Port Townsend, WA), Midwest Ukulele and Harmonica Camp (Olivet, MI), Dock Street Ukulele Camp (Shelburne, NS), and Haliburton School of Art and Design (Haliburton, ON). Eve is an accomplished songwriter, guitarist, and community music organizer.
Pablo Regis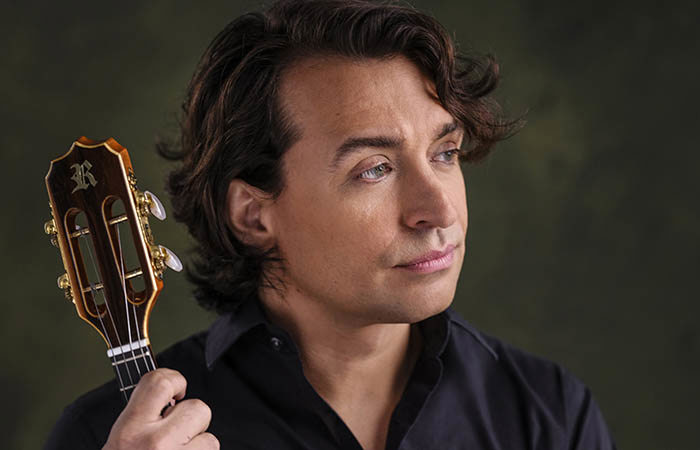 Pablo Regis is a cavaco and guitar player, singer, and percussionist performing Brazilian music in the DC metro area. He grew up in Los Angeles and Brasília, surrounded by Brazilian music and culture. Over the years, he has worked with numerous Brazilian musicians and organized events and concerts to bring Brazilian music to the United States. He is a recipient of a Maryland State Arts Council 2018 Individual Artist Award. He has also trained in a variety of Brazilian movement styles, including the martial art of capoeira, and frevo and cavalo marinho from the state of Pernambuco. Pablo also brings professional experience in communications and marketing. For more information, visit www.pabloregis.com.  
Maureen Andary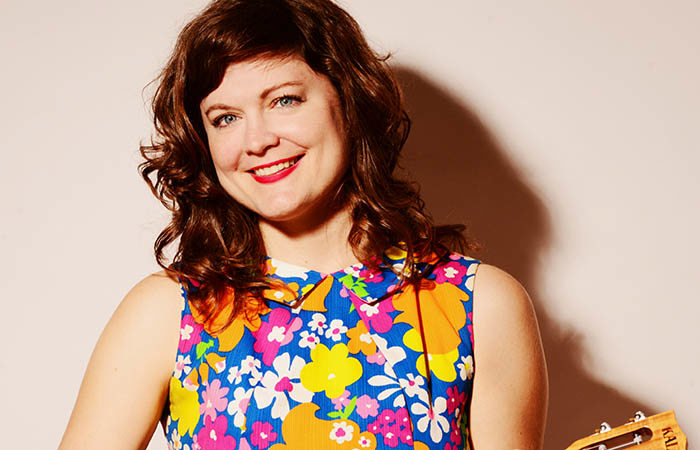 Maureen Andary has been in the DMV ukulele scene for over ten years. She teaches privately and via House of Musical Traditions and Middle C Music. Maureen is half of The Sweater Set with Sara Curtin, voted Best Folk Artist/Group of 2021 by the Washington Area Music Awards.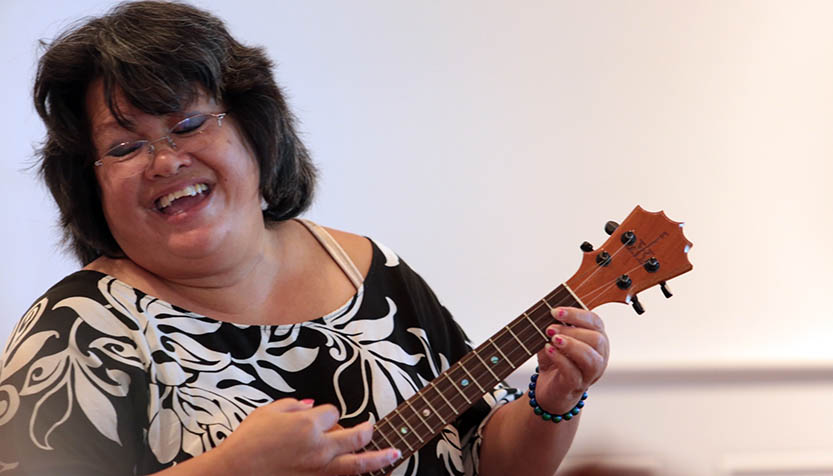 Enjoy an evening performance by both professional and amateur ukulele players, starting with a half-hour open mic for our UkeFest students followed by an amazing lineup of our esteemed instructors. 
LEARN MORE & BUY TICKETS